Leadership and stewardship: Fred Linder steps down from New Hope Network presidency
Leadership and stewardship: Fred Linder steps down from New Hope Network presidency
Linder, who has led the company since 2001, will pass the baton to a new generation that has learned a lot from him.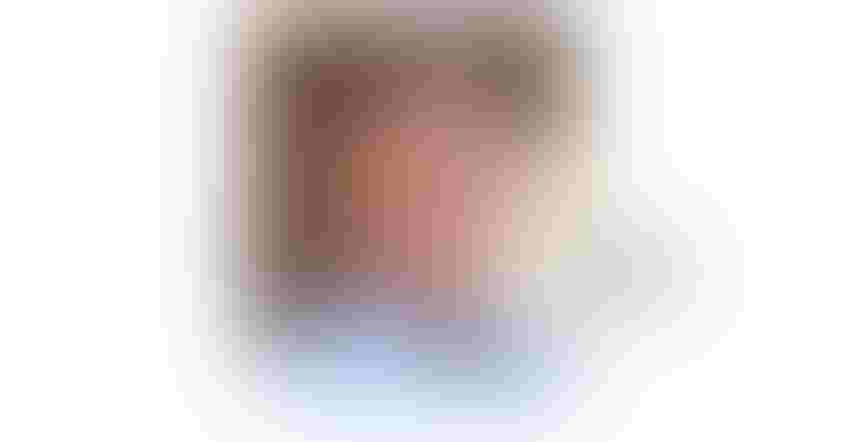 New Hope Network President Fred Linder knows that he led a linchpin to the natural products industry for "a generation" and he is excited to talk about passing the company on to "a new generation" as he steps away from the job at the end of the month. What is less easy to talk about for a man accustomed to avoiding the spotlight is that his time at the helm was bracketed by two generation-defining events.
Linder was transitioning into the role of New Hope's president in September 2001 when terrorists flew jetliners through the World Trade Center towers. Less than a month before Natural Products Expo East was scheduled to open, with the airlines grounded and the nation in shock, he decided that the show would go on. Nearly 20 years later, Linder is leaving the role months after being forced to decide that Natural Products Expo West could not.
But while he can see that 9/11 and the COVID-19 pandemic may stand as bookends to his time in the job, he does not allow them to define his tenure. It's what happened in the middle, and the team he built to make it happen, that matters, he says. "I am overwhelmingly proud of what's been accomplished," Linder says, "and I've done none of it by myself, at all."
People who've watched Linder through both crises and also witnessed those in-between years say that it is the choices Linder made when the industry wasn't hanging on his verdict that likely matter most in the long run. Those decisions are Linder's real legacy, they say.
 New Hope's founder, Doug Greene, kept his eyes focused more closely than most on those decisions—"Every founder worries," he says—and Greene is quick to say that Linder's day-to-day leadership put him at ease from the beginning. "I think people are going to remember that he was one of those rare gems who always had a holistic view of the industry," Greene says. "That's hard to find in a senior executive manager. Most of them can only focus on particular parts of the business."
Like many others, Greene reflected that Linder does not put himself "out front" as the face of New Hope, but Greene also appreciated that Linder wasn't afraid to stand up for his company and his people. "A lot of former founders are not so happy with who is running their creations these days. I was always extremely happy," says Greene who describes Linder as "family" and also thanks him for "keeping the family that is New Hope together."
That idea of family was important to Linder's management style, Greene says, explaining that Linder was adept at building a team and then looking to that team to help make decisions. "He was facilitating decisions rather than making them from his own point of view."
Cultivation and culture
Linder wouldn't argue with Greene's appraisal. His goal, he says, was always "to be the dumbest person in the room but fill that room with people who are really good at what they're doing."
Creating a community was more important than creating a hierarchy, Linder says. New Hope has a mission at its core, he points out and that mission, bringing more health to more people, simultaneously creates community and cannot be accomplished without it.
Culture and community, both inside New Hope offices and sprawling across the acres of show floor at Natural Products Expo East and West, are what industry leaders are calling Linder's greatest accomplishment. Former Whole Foods Market Co-CEO Walter Robb says many might not appreciate just how difficult it is to keep a company's culture on track during such massive growth. Both culture and community became integral to the expo experience and something felt across the natural products industry. "You had a growing industry and you had a growing feeling of community and belonging and that's not an easy thing to do," Robb says.
People who haven't made building genuine spirit part of their leadership may not understand how difficult, and how rare, that is, Robb says. "You've got to work at it, you've got to commit to doing the things that make people feel good about being part of it. You have to make it real."
Robb is far from alone in that estimation. Industry consultant Tim Avila has watched Linder make New Hope's mission "real" for years. With the industry growing and big money rolling in, Linder was able to keep the company grounded throughout. "How do you even hang onto the steering wheel?" Avila asks. "I think Fred should get a huge amount of credit for keeping New Hope on track from a vision standpoint and from a transparency standpoint."
Avila calls that ability "an impossible challenge." "It's a masterpiece in my view," he says.
Personalized nutrition pioneer Jeff Bland attributes Linder's success in that culture equation to "a very interesting style of management, which is not written down in any management textbook or taught at Harvard Business School." That management style focused not just on challenging his staff to do their best but trusting that they would challenge him in turn. "These are people who probably did some of the great work of their lives in that environment," Bland says.
That's what keeps a culture alive, Bland notes. "He preserved the old; he celebrated the legacy; but then quietly and diligently grew it up to the next level of success."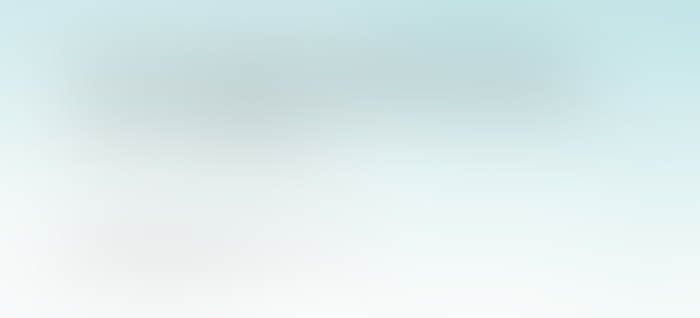 American Botanical Council founder Mark Blumenthal calls Linder's role and his results a matter of "stewardship." "He was a steward in the highest sense of the term. Stewardship involves a certain sense of care. You add water. You make sure there is sunlight and nutrients. And you basically set it up to grow," Blumenthal says. "He inherited a garden and it flourished under his stewardship."
Sandy Gooch, who helped build the model for natural food stores with Mrs. Gooch's Natural Food Market, describes the secret to Linder's success, and New Hope's success in turn, as not so much a style as a viewpoint, one that was wide in scope. "Fred thought about the past, present and future and related that to everything he would be dealing with," says Gooch, who recalls a yearly expo dinner with Linder that would include discussion of "the industry, life, history, the future, people, goals, fill in the blank." She points to a slogan that she had printed on shopping bags, newsletters and placards at her store: "Caring today about tomorrow."
"Fred exemplifies that statement," she says. "He always talked about the values of various companies and the ethics of what he was doing." That's what keeps a company's culture intact, its spirit intact, she says. "All you had to do was talk with him to know that that spirit was there."
Colleagues and connections
Leading a large company at the epicenter of a giant industry doesn't always leave room for personal connection. Days from leaving New Hope, Linder talks eagerly about a chance to slow down from the 24/7 onslaught of decision and distraction and reconnect with friends. He tells the story of a high school friend who came by for a recent socially distant chat around the firepit. Linder's wife, Julie, asked him before the visit what his friend had been up to and he confessed that he wasn't sure. "I manage to stay really close to my kids and my family. After that, there's a pretty sharp drop off and I am looking to reconnect with people at a different level," Linder says.
People who knew him through his New Hope role say they didn't sense the distance Linder describes.
Tom Aarts remembers a conversation about a personal matter during which, he says, Linder "nailed me between the eyes with tough love." Another conversation, both very direct and very caring, challenged him on a professional matter. It was a message Aarts says he's seen Linder share with others, "Want to get to the next level, here's what you've got to do."
"He defends his people," Aarts says. "He's a man of principle."
United Natural Products Alliance President Loren Israelsen recalls a time when he was in France and very ill but still talking about flying back to the U.S. for Expo West. "He was checking on me regularly and he said, 'you absolutely will not do that.' He said, 'don't be an idiot.'"
When Israelsen was considering selling the building that houses UNPA's offices, he called Linder again. "He told me, 'you know what to do,' and he was right."
Those kinds of personal connections and often direct advice are coming back to Linder now. With his last day at New Hope approaching, Linder says he is getting notes from colleagues and clients and many end with the same advice: take time to breathe. Some people retire from long stints in demanding jobs and don't know what to do next. Linder has "nothing" highlighted in his day planner.
Israelsen's advice was simple. "I said Fred, the first thing you do is nothing, for 30 days you don't do anything."
Greene was equally emphatic, "I told him, 'take time for Fred.'"
"He could use some downtime to create the new Fred Linder," Greene says.
The bookends
Another piece of advice Green gave Linder, many years before Linder's retirement was announced, was that the biggest and hardest decisions were the ones that would fall in his lap. The easier decisions at a lower elevation on the organizational chart. When it's tough, it goes to the top. "Mostly you get fastballs," Greene says.
They don't get faster than March 2, 2020.
The COVID-19 pandemic was just lurching into the public consciousness in early March. On March 2, fewer than 100 cases and zero deaths had been reported in the U.S. Linder was faced with the final decision on whether Expo West would open on March 3.
The learning curve wasn't steep. It was vertical and largely unknowable. Little was known about how the coronavirus spread. "Community spread" was still a theory, "social distancing" barely a concept. And from every side, New Hope was being queried and questioned. Small companies wanted the show. Large companies were pulling out. And New Hope was at the center.
With Linder at the center of New Hope.
"We were trying out a way to thread the needle at 100 mph," Linder says, recalling that the decision only became obvious in hindsight. "'Sleepless nights' is an understatement. It wasn't even a question of trying to sleep."
Robb was on the phone with Linder during the decision-making process. He says everybody in the industry owes some measure of gratitude and nobody can really understand how difficult the situation was for Linder. "Until you've sat in the hot seat and you have that level of responsibility, it's very hard to explain what it feels like when all that weight is on your shoulders," Robb says. "Part of being the leader is having to make those decisions and part of being a good leader is making those decisions in a way that is true to your values."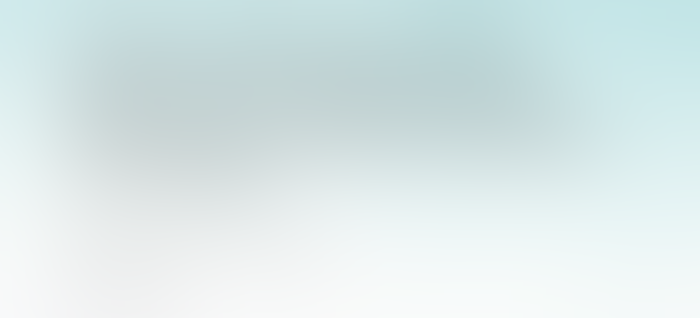 In the end, values were very important, Linder says. The decision was in keeping with the "north star" mission that has guided Linder and New Hope. "Bringing more health to more people" can't happen in the long term without keeping people healthy and safe in the short term.
"By the time we got to the eleventh hour, there was no way we were going to feel comfortable about keeping colleagues and customers safe if we went on with expo," Linder says. "It didn't even matter that a lot of clients had canceled."
Commercial concerns faded quickly, Linder says, when held up against health and safety. "It wasn't even close."
The decision in 2001 was simpler, "more cut and dried," Linder says. "I made the decision on 9/11," he recalls. "I told people, 'I don't care if I'm the only one who shows up; I'm going.'"
The show went on. People showed up with purpose, with resolve.  
Robert Craven sees the 2020 and 2001 decisions from different perspectives through the same lens, a lens that includes Linder in its focus.
The 2001 Expo East was a "family" gathering, Craven says. "We needed to come together, as a family, as a tribe," Craven says. It became a place where vulnerability and strength could be shared. Expo West in 2020 was a different situation, but one that still reveals the familial/tribal nature of the natural products industry, Craven says. "In 2001, we needed to grieve. In 2020, we needed a dad."
"A lot of the kids weren't very happy with dad at that moment," Craven says. "But looking back, absolutely dad made the right call for the family."
Looking back, looking forward
For Linder, the calls he made in 2001 and 2020 won't define his tenure, but at the same time, he is quick to say that both events heralded new eras. That makes the last month of 2020 a good time to hand the reins to the team he built. "It's awkward timing because of the pandemic," he says. "But that doesn't mean it's bad timing."
The New Hope team, to be led by Carlotta Mast, is ready to build something new in the new era that will follow the pandemic, he says. And Linder is ready to watch her lead it. That the last several years took him away from day-to-day operations while he worked through the acquisition by Informa, the integration with SupplySide and Informa's acquisition of UBM. That made it necessary for him to delegate more decisions to a team that would learn in the process, he says. "Part of my job has been to replace myself a little bit every day."
While nobody is saying it will be easy to "replace" Linder, the "new generation" has learned a lot from him. "Fred and his leadership style have prepared us to take New Hope into a new era, one that will be informed by our past but built to serve the changing needs and expanding vision of our community," says Mast, who has served as New Hope's head of content since 2012.
That new era also will include new challenges. Some of them will undoubtedly be as unpredictable as 9/11 and COVID-19. Others will be more clear, but no less challenging. Linder points to justice, equity, diversity and access as an important mission that is getting more attention and will require more effort. "As we set out to bring more health to more people, we became more and more exclusive and elite," Linder says. "We are just beginning to address that. It's a wide-open front that has to happen."
It's no small task, but Linder has no small amount of confidence in New Hope to tackle it.
"It's time to get out of the way and let the next team run the business for the next generation," he says.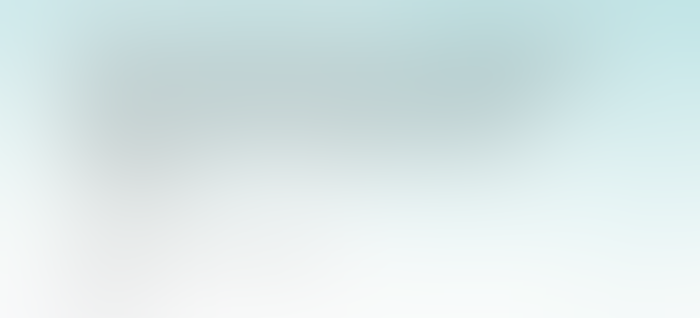 Subscribe and receive the latest updates on trends, data, events and more.
Join 57,000+ members of the natural products community.
You May Also Like
---
Sep 20 - Sep 23, 2023
Natural Products Expo East is the East Coast's leading natural, organic and healthy products event.
Learn More