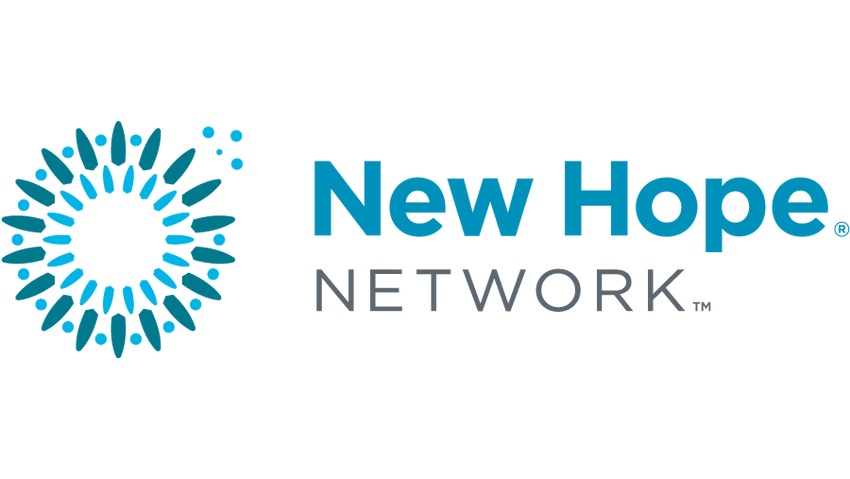 Multivitamins retain the largest share of the vitamin market, the most mature category in the supplement industry. With large pharmaceutical companies marketing dominant brands such as Bayer Healthcare's One-A-Day and Wyeth Consumer Healthcare's Centrum in the mainstream marketplace, competitors are increasingly turning to innovative strategies to boost consumer interest and sales in the multivitamin niche.
Strategies range from alternative delivery systems (such as liquids, powders, film-strips, gummy balls or soft chew forms) to condition- specific multivitamin formulations (such as joint health or detoxification) to high-tech tools such as nanotechnology. NBJ interviewed several leading players on their strategies for remaining viable competitors in the multivitamin category.
Pharmanex Launches Nanotechnology-Based Multivitamins
LifePak multivitamins account for 50% of Pharmanex total sales worldwide, with an estimated 50 million boxes sold since the line launched a decade ago. Now, the company has introduced LifePak Nano, a line extension of its best-selling product based on nanotechnology, the science of shrinking molecules to sizes less than 100 nanometers.
"If you can get molecules down to that size, then all bets are off in the chemistry of such molecules, especially in terms of delivering micronutrients into circulation. In other words, absorption of insoluble micronutrients into the stomach wall is dramatically improved," Joe Chang, president of Pharmanex (Provo, Utah), told Nutrition Business Journal. "We used nanotechnology to convert some nutrients into 100 nanometer size. Our studies show that we can get three to four times more efficient absorption relevant to regular ingredients."
Since introducing LifePak Nano at its global gathering of distributors in October 2005, the direct-selling company has received plenty of positive feedback from consumers, Chang said. "The testimonials are all relating to 'I seem to get even more health benefits from this product than the previous version,'" he noted, adding that LifePak Nano is slightly higher priced than earlier LifePak products.
Pharmanex is the "first mover" on nanotechnology among direct sellers of nutrition products, Chang observed. "We are really pleased with the nanotechnology and the position it has started. We are first in nanotechnology in a multivitamin, focusing on ingredients that aren't absorbed well," spokesman Bill Weidner said, adding that the company uses special ingredients to encapsulate the tiny particles. "To put it in perspective, one nanometer is the distance your fingernail will grow in one second," he added.
The company also positions its LifePak line as comprehensive micronutrient products that go beyond mere multivitamins. "We try to see if we can fit all the best ingredients into our LifePak product," Chang noted, "so we've added other ingredients such as fish oil—krill oil—and also some micronutrients that we extracted from gac." Gac, a fruit from Viet Nam, is rich in vitamin A precursors and has historically been used in Asia to treat vitamin A deficiency.
Also new in the past year is G-3, a liquid supplement health drink. The product combines gac pulp rich in micronutrients with cili fruit from China, wolf berry, and sea buckthorn. "It's been selling very well," Chang revealed. "We have positioned that supplement as a complementary drink with LifePak. However, if a consumer feels that taking a solid tablet or capsule is something that's not acceptable, especially for older folks, then the G-3 will at least provide those folks with some micronutrient supplements." Fruits used in G-3 are rich in vitamin C, vitamin E, carotenoids and antioxidants, he added. "Definitely the liquid vitamin is a trend for us."
Liquids provide a viable delivery system for supplementation among people who have difficulty swallowing pills. But Chang noted, "The challenge in the multivitamin field is that it's very difficult to mask the bitterness of certain vitamins. The B complexes are horrible, so there is a challenge there." The Pharmanex strategy relies on using natural fruit juices to mask unpleasant flavors while delivering vital health nutrients in its liquid line.
The new products are currently available in the U.S. and will be rolled out into international markets over the next 18 months. Pharmanex has additional extensions to its LifePak line. Those include a women's formulation with calcium, LifePak Prime to meet seniors' higher micronutrient needs, and LifePak Prenatal with folic acid. "We haven't launched that whole family globally," Chang noted, adding that the company aims to roll out the new items beyond the U.S. over the next five years. "For a niche market, these are doing well, but our biggest sellers are still LifePak regular and LifePak Prime."
Chang credited two additional factors for strong sales of LifePak multivitamins in the past year. The company's biophotonic scanner gives consumers a measure of antioxidants in their blood within three minutes through a noninvasive procedure. "Just shine a lower energy light on the palm of your hand and you are able to get a reading on antioxidant protection in the body. That has been a fairly effective measuring tool for many of our salespeople and our consumers," said Chang. After receiving their score, consumers who purchase LifePak multivitamins are assured that they may receive a refund if antioxidant levels don't go up after several weeks. "We say, 'Don't believe us, believe your own eyes,'" Chang noted.
He also credited a Journal of the American Medical Assn. article that revealed positive benefits from multivitamin supplementation with boosting product sales. "That was hugea 180 degree turnaround for JAMA," he recalled. "Before that editorial and commentary was published, that association had publicly stated that taking a supplement was just a way of making expensive urine." The JAMA study provided "a lot of credibility," said Chang, adding that Pharmanex has brought JAMA's findings to the attention of its distributors and consumers.
Leading Mass Market Vitamin Brands in 2005
Select for full image
Cellular Nutrition Principles Guide Dr. Rath Formulations
"Our whole vitamin lines are based on a new principle not widely present in the natural health industry, which is a nutrient system. Instead of using high dosages of one or two nutrients, we use a mixture of those," said Alexandra Niedzwiecki, director of research and chief operating officer for Dr. Rath, which offers a line of condition-specific multivitamin formulations. "We designed our program based on what we want to see as physiological targets, and then we do lab testing of our nutrient mixtures," she said, adding that most have been subjected to clinical trials.
In November 2005 the Journal of the American Nutraceutical Association published results of a double-blind, placebo-controlled study indicated that patients who took Dr. Rath's formulation for people with arrhythmia showed a significant improvement in reducing frequency of irregular heartbeat symptoms. "This month, we've got notification that this program received a patent," Niedzwiecki said. "Our patents are different because they are protected; we are a nonprofit organization, so all the profits that come from sales of nutritional supplements are being directed to our research division."
Founded by Dr. Matthias Rath, who pioneered the cellular medicine concept, the company's products rely on the role of micronutrients as biocatalysts in metabolic reactions at the cellular level, supplying optimum bioenergy in the form of vitamins and other essential nutrients to prevent disease. In marketing the company evokes Nobel Laureate Linus Pauling who called Dr. Rath's discoveries "among the most important of the 20th century."
In 1997, the company introduced its first product, Vitacor Plus, a multivitamin clinically tested in people with coronary artery disease. The supplement was found to halt growth of calcification in heart arteries and, in some cases, even reverse coronary heart disease. "It was the first medical study showing reversal with multinutrient supplementation," Niedzwiecki recalled.
Later clinical tests documented the role of supplementation in regulating blood pressure and addressing a variety of chronic diseases and conditions. The company's product portfolio now includes a variety of condition-specific vitamin formulas such as Relavit (to maintain blood pressure and support healthy function of artery walls), Enercor (to optimize function of heart muscle cells) and ImmunoCell (to support formation of blood cells and cellular immune integrity).
In 2001, Dr. Rath introduced Epican Forte. "This product has shown tremendous benefits in cancer," said Niedzwiecki. "We have shown most recently in an animal study that this product can prevent metastasis, the spread of cancer to different organs in the body.... It can also slow multiplication of cancer cells." In addition, the product has been shown to induce apoptosis, or death of cancer cells, she added. "We tested this at the genetic level; actually the genes responsible for converting cancer cells to mortal cells can be induced. We did this study in collaboration with other universities, so it is very well documented. We published about 15 studies in peer-reviewed journals which are available on our website."
Epican Forte contains vitamin C, the amino acid lysine, a green tea extract (EGCG) and other nutrients. By inhibiting enzymes, which degrade collagen surrounding cells, the product stops the spread of cancer, Niedzwiecki explained. "We published in USA Today the first results of this study because it was so compelling," she added. "Right now we can say we are on the way to control cancer in a natural and safe way." Additional studies are underway to further clinical documentation of Epican Forte.
In late 2005, Dr. Rath introduced three other new products. Lensizit aims to improve eye function. Semicell targets women's health, while Illioforte aids digestion by improving production of digestive enzymes.
The company sells products internationally, including European countries as well as the U.S. Dr. Rath also donates vitamins to third world companies, including a vitamin program to boost immunities against AIDS in South Africa.
The company's products are sold through health food stores. "We believe small family owned health food stores have knowledge and time to educate consumers," said Niedzwiecki, adding that Dr. Rath is committed to the health food store channel. "Our sales are in millions of dollars a year in the U.S.," Niedzwiecki said, and likely in the $5-10 million range, estimates NBJ.
Dr. Rath owns three companies, including the Dr. Rath Health Program, which promotes supplements, Dr. Rath Education Services, and Dr. Rath's Research Institute. "We now know through Dr. Rath's research that we have a key to controlling major human diseases," Niedzwiecki concluded. "This is why we are adamant about bringing this key to as many people as we can reach—and also to show them that the company should not concentrate on enriching personal gain, but sharing with society."
Rainbow Light Focuses On Condition- Specific & Just Once Multivitamins
Twenty-five years after introducing its first food-based natural multivitamin, Rainbow Light has successfully transitioned beyond health food channels and into the mainstream. "Within the last three to four years, we've been branching out into the mass market," said Marci Clow, R.D., director of education and product information for Rainbow Light. "Our mass market focus has been with our one a day line, Just Once Naturals."
The Just Once Naturals line includes multivitamins as well as calcium, fiber and vitamin C products. "It was very different for Rainbow Light, because we'd always done three- or sixa- day multivitamins," Clow recalled. "We really saw a need in the marketplace in the natural channel for one per day, because consumers were really demanding less pills. We took a chance. We didn't know if the natural channel was ready, but it obviously was. These have been a huge success for us."
Today, the one-a-day products represent an estimated 30-40% of the company's total revenues— and have led the company's expansion beyond the health food distribution channel. "It was a perfect fit for entry into the mass market," Clow said, noting that Just Once Naturals are ideal for people taking their first multivitamin. "We introduced it into mass chains and they have really taken off." Most successful in the line are PreNatal One, Men's One and Women's One. A one-a-day multivitamin for seniors, however, fared less successfully. The line is now carried in drugstores, grocery stores and Wal-Mart.
In addition to the Rainbow Light and Just Once Naturals brands, the company acquired Health Assure, maker of ArthX. Now called Health Prescriptives, the line is distributed in mass markets but does not include a multivitamin. The company also sells products through practitioners, though the practitioner channel amounts to only 3% of total product sales.
The Rainbow Light brand continues to enjoy strong sales and growth in the natural channel. "Today's consumer is busier than ever and looking for convenient, one-step nutritional solutions," Clow observed. "There is growing demand for products that satisfy more than one need, such as a quality multivitamin that also provides menopause relief, one that offers detoxification support, or a multi that effectively delivers skin-clearing action. To satisfy consumer demand for this type of comprehensive nutritional program in one product, Rainbow Light has developed a number of scientifically advanced multivitamin formulas."
New products include Dieter's Balance Multivitamin, which provides extra vitamins and minerals as well as energizing nutrients and botanical ingredients to promote healthy blood sugar, energy and mood balance for people on low-carb, low-fat or calorie-restricted diets.
Envirodefense Multi-vitamin provides detoxification against environmental contaminants and protection of liver health. The latter includes milk thistle, burdock, dandelion, red clover, yellow dock and schisandra as well as DIM, a nutrient derived from cruciferous vegetables, and an immune-supporting mushroom blend.
Another new product, NutriStart, is a multivitamin powder for infants and children over six months of age. Sweetened with organic fruit powders and small amounts of fructose, the powder may be mixed with juice or water. "It's different from other products on the marketplace," noted Clow. "Most others are terrible tasting."
RejuvenAge 40+ Multivitamin delivers energizing superfoods along with connective tissue support for skin elasticity and strength. It also includes antioxidants, vitamins, minerals and other ingredients, including MSM, nettles, fo-ti, gotu kola and horsetail extract for revitalization of skin, hair and nails. In addition, it includes CoQ10 and grapeseed extract for cardiovascular and circulatory health, milk thistle for liver detoxification and ginkgo to boost brain health and the circulatory system.
The company also offers Health Family Multi-vitamin powder for ages four to adult. "It's been around for two to three years, and hasn't been a huge success," Clow said, but added that sales are improving since the product was moved from natural food stores into the one-per-day line sold through mass market stores. "It's more stable than a liquid product and much better tasting. We are also working on a children's gummy multivitamin," she added.
Rainbow Light has the natural product industry's best-selling multivitamin and is also the top growth brand, with 21% growth last year compared to 4% industry growth overall. The company also has the number one selling women's product, Women's One, with twice the sales of any other women's multivitamins. In addition, it has the top-selling men's multivitamin and the leading prenatal brand, according to SPINS data from January 2006.
"About 55-57% of our sales are multivitamins," said Clow, adding that vitamins and minerals account for approximately 55% of all products sold in the natural supplement industry. Multivitamins alone account for 24% of all vitamins and minerals sold through natural distribution channels. Demand for natural multivitamins among mass marketers is also increasing, Clow added. "It's growing because you see a natural aisle within mass in many stores."
Rainbow Light relies on team-reviewed solid science as well as traditional therapeutic herbal use in formulating its multivitamins, steering clear of fad ingredients and miracle cures, Clow said. "Superior efficacy, unparalleled value and uncompromising standards have earned Rainbow Light the trust and loyalty of customers for 25 years."
Subscribe and receive the latest updates on trends, data, events and more.
Join 57,000+ members of the natural products community.
You May Also Like
---