Leading scientific journal Nature reveals importance of keratin
Leading scientific journal Nature reveals importance of keratin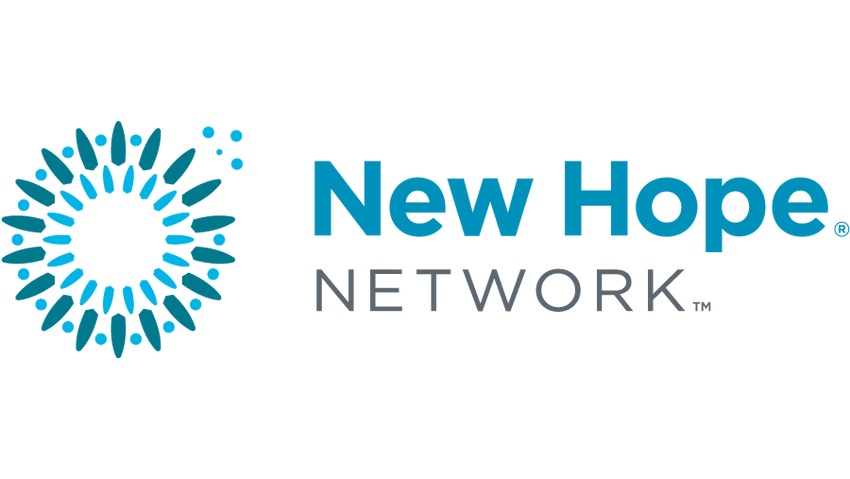 Research Breakthrough Bodes Well for New Zealand Biotech Company
Lincoln, New Zealand – May 26, 2006: New Zealand biotech company Keratec is buoyed up by independent international findings that the protein keratin has cell healing functions as well as its well-known structural role. The findings lend weight to Keratec's claims about the healing properties of its wool-derived ingredients.
The most recent issue of leading scientific journal Nature reveals that certain keratin proteins are fundamental to the repair process in the skin. These proteins are the major constituent of skin care, hair care and wound care materials in the Keratec range.
Ground breaking research by Pierre A. Coulombe, Seyun Kim and Pauline Wong of Institute for Basic Biomedical Sciences at Johns Hopkins Medical Institute, released in the May 18 issue of Nature, sheds light on how the body uses keratin to repair wounds. The research focuses on protein K17, which belongs to a family of proteins known as keratin intermediate filaments. In pre-clinical trials the researchers discovered that cells need this keratin to turn on signals that lead to the manufacture of new proteins and cell growth when skin is damaged.
"Here we show an entirely novel and possibly independent, nonmechanical function in which these filaments latch onto and regulate cell signaling proteins," says the study's senior author, Pierre A. Coulombe, Ph.D., professor of biological chemistry in the Institute for Basic Biomedical Sciences at Johns Hopkins Medical Institute. "The involvement of K17 in wound healing has not previously been known to influence the making of proteins, and this information has profound implications for our understanding of the role of the cytoskeleton in damaged cells," Coulombe says.
The researchers found that when normal skin is wounded, the skin cells surrounding the wound make more K17 protein and more proteins in general, and become much larger . In the absence of the K17 protein, wounds heal slower.
The research also shows that the presence of K17 in skin cells helps to turn on the molecular pathways that lead to protein synthesis and cell growth, and this promotes timely healing of skin wounds. Importantly, applying keratin to the cells lacking the protein stimulated protein synthesis and increased cell size.
In an additional Nature article entitled "Skin care by keratins" researchers from Stanford University School of Medicine comment on the role of keratins in the skin. Previously, keratins have been seen as mainly providing a mechanical role in the body, but this latest research reveals an important non-mechanical function, relating the keratin cytoskeleton to regulation of protein synthesis and healing pathways.
The findings have significant implications for any type of skin damage, from common trauma to the skin through oxidative stress or other environmental factors, to disorders such as psoriasis. It is particularly important for wound care and wounds such as bedsores, where the ability of the skin to respond to a substantial insult is a crucial part of the healing process.
Keratec is midway through clinical trials into how its ingredients contribute to wound closure.
Keratec CEO, Bruce Foulds says the findings have the power to "revolutionise" the Christchurch biotech company. While Keratec's scientists had indications that keratin was performing more than just a structural role in the body, this research shows the mechanism in which cell healing and other biochemical functions occurs.
"Preliminary findings are very encouraging, and this, combined with the findings of such respected research teams, indicates an extremely interesting emergence in understanding about this amazing protein," he says.
References:
S. Kim, P. Wong and P. Coulombe, A keratin cytoskeletal protein regulates protein synthesis and epithelial cell growth, Nature 441, 18, 362-365, 2006.
M. Bishr Omary and N. Ku, Skin care by keratins, Nature 441, 18, 296-297, 2006.

For further information please contact:
Fertram Sigurjonsson
VP Business Development
Keratec Limited
Private Bag 4749
Christchurch
New Zealand
Phone: +64 3 325 6687
Mobile: +64 21 318 960
E-mail: [email protected]

About Keratec
Keratec is a New Zealand-based biotechnology company producing new materials from natural sources using patented technologies. Its core technologies involve the extraction and purification of intact fractions of natural keratin proteins and lipids from wool sources.
The keratin-based natural ingredients designed and manufactured by Keratec are used as active ingredients in a wide range of personal care formulations. Keratec has an exclusive agreement with multinational specialty chemicals company Croda International Plc in this sector. Keratec also operates in the consumer health and medical biomaterials sectors.
Keratec is a subsidiary of Wool Equities Limited, registered on the New Zealand Stock Exchange under the code NZX: WEL.
Subscribe and receive the latest updates on trends, data, events and more.
Join 57,000+ members of the natural products community.
You May Also Like
---
Sep 20 - Sep 23, 2023
Natural Products Expo East is the East Coast's leading natural, organic and healthy products event.
Learn More