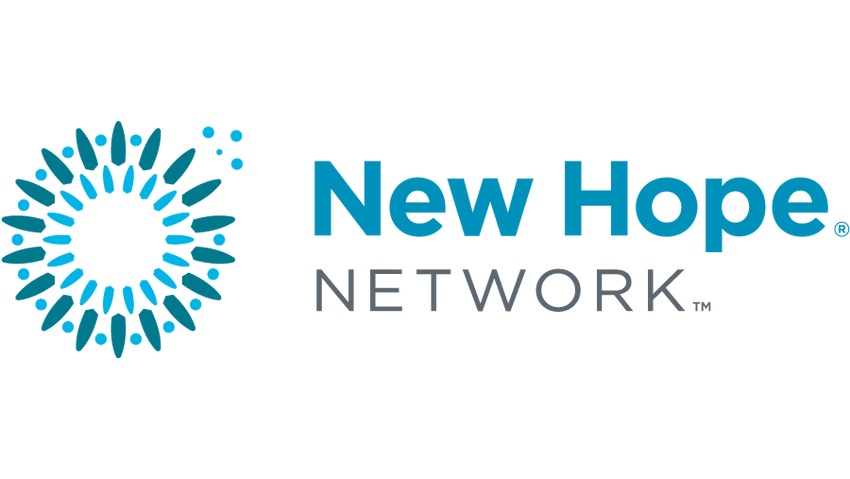 Exotic fruit-based tonics have become powerful sales platforms for network marketing companies. Eight-year-old Morinda Holdings Inc. has boosted sales of its Tahitian Noni Juice and related products to $500 million, and the company is considering going public to raise capital for a global chain of Tahitian Noni cafes. Newcomers such as XanGo LLC (XanGo Juice), Monarch Health Sciences (MonaVie) and FreeLife (Himalayan Goji Juice) are aggressively expanding their distributor networks and carving out new international sales territory for their own fruit-based tonics.
While each company has a distinctive approach to product formulation, their founding stories are all very similar—Western scientists discovering and expanding on the medicinal properties of tropical fruits that had long been used by indigenous people for healing. Products also share common formats—750ml to 1 liter bottles selling to consumers for $35- $40, with 1-oz to 2-oz recommended servings.
Company executives interviewed by NBJ all agreed that network marketing is uniquely effective for moving this type of product. "It's the one-on-one approach," said Gary Hollister, chairman and CEO of XanGo. "They can tell the story, like recommending a new restaurant or a movie to see."
Independent distributors can also make efficacy claims that can't be stated on labels or in advertising. "Someone who drinks the juice and receives some type of benefit can go to their friends, family or neighbors and say, 'Hey, it did this for me,' where we cannot legally advertise that it does this, this, this and that," said Andre Peterson, director of public relations for Morinda Holdings. "People have the right to tell other people what it did for them personally."
Such marketing liberties are common to all network marketing programs, of course. But these concentrated liquid tonics—classed as either fruit juices or liquid supplements—and their easy-to-follow dosage instructions, appear to be particularly well suited for direct personal sales. "The product is simple and easy," said Henry Marsh, co-founder and executive vice president of Monarch Health Sciences, which markets acai-berry based MonaVie tonics. "You take a couple ounces in the morning and couple ounces in the evening. It's simple and easy to duplicate. In network marketing, that's essential."
Morinda Develops Spin Off Products as Noni Market Matures
For a grocery product, network marketing offers extraordinarily low costs to launch. Morinda's Peterson said Tahitian Noni Juice was launched on a budget of approximately $100,000. "If you thought about coming out with a new healthy fruit juice to compete against Dole or Sobe or Tropicana, in today's market you'd probably be talking $30 million to $50 million," he said.
Yet direct selling has not seemed to limit the growth potential for Tahitian Noni Juice, which has achieved a breathtaking trajectory— and inspired a lot of competition in the process. "Eight years ago when we started there were no other noni companies in the world," said Peterson. "Now there are about 250 companies making some kind of noni products." Competition as well as the inevitable flattening of growth for a product in the later stages of its life cycle may account for the fact that growth in 2004, while still healthy at 10%, was much slower than Morinda's earlier years.
But Peterson said Morinda expects to be able to continue leveraging its differentiation as a fresh-puree product, as well as emerging research, to keep sales growing. "We ship noni puree [from French Polynesia] to Utah and bottle it here," he said. "Most other companies buy powdered noni, which is cheaper [but] we've found that powdered noni is not as efficacious." Morinda also owns its own manufacturing company, Tropical Resource Inc., and a retail oriented chocolate marketer, Stephen's Gourmet Cocoa.
While Morinda does not have a use patent or other proprietary protection for noni, Peterson said most research on the benefits of noni juice has been conducted with its product. "There's a tremendous amount of research on the health benefits, and 95% of has been done on Tahitian Noni Juice," he said.
But after eight years on the market, Tahitian Noni Juice has yet to go through human clinical trials, something that customers and distributors are asking for, according to Peterson. "We've helped fund research projects through the animal stages, now we're getting the rights and the authority to do double-blind human clinical trials that will cost millions and millions of dollars," said Peterson, noting that part of the anticipated benefit to Morinda will be "to disprove the efficacy of other brands."
In the meantime, Morinda is pushing ahead with product development plans, including developing spin-off products using the seeds and leaves of noni plants. "The seed itself in the fruit [yields] an amazing oil [and] the serum from the leaf, when we crush it, is an amazing painkiller that helps in healing as well," said Peterson. Morinda has secured use patents for both, according to Peterson.
The company is also branding and marketing Equine Essentials, a line of noni-based supplements for horses; and rolling out a Tahiti Trim Plan 40 designed for supporting weight management in women over 40. Tahitian Noni Juice is still responsible for 80% of revenues, but Peterson said Tahiti Trim Plan has earned "millions" in revenues since it was launched last year, and Equine Essentials "has done a million in its first four or five months."
Retail-Direct Cafes Will Provide Venue for Product Trial
Morinda claims 300,000 to 500,000 distributors worldwide. "It depends on whether you count every distributor ever signed up, or those currently signed up, or those currently active and buying a certain amount per month," he said. In addition to their own sales margins, distributors are paid 53% of the company's wholesale revenues, according to Peterson. "We're over $2 billion in cumulative sales, and we've paid out over $1 billion to our distributor network."
In addition to the United States, Japan and Taiwan are the company's leading markets. "We are currently planning on opening up China in May," said Peterson. "That could change because the Chinese government is currently trying to redefine how network marketing companies can do sales." For now, companies are confined to retail outlets. "We may need to follow that model. We're now waiting on information from the Chinese government," said Peterson.
Morinda is already pursuing a hybrid retail direct strategy with its Tahitian Noni Cafes, the first of which was launched in Tokyo in 2003. Directly under one of its sales offices, Morinda opened a cafe serving noni juice, teas, snacks and sandwiches. The cafe draws potential distributors and customers, as well as providing a venue for product trial. The concept has been so successful, according to Peterson, Morinda is planning to open cafes in two other Japanese locations, as well as in Provo, Atlanta, Dallas and Munich.
One reason Morinda is considering a public offering of its stock within the next year is to raise enough capital to open up to 50 Tahitian Noni Cafes globally by the end of 2006. To ensure that its all-important sales force is not harmed financially by the new retail competition, the company will establish a revenuesharing plan. "As [the cafes] are successful and make money, some of the money will go into a fourth bonus pool and our own distributors will be compensated."
Swiftly Growing XanGo Builds Business on Mangosteen Juice
Morinda competitor XanGo LLC counts 250,000 distributors in its network, which is a little over two years old. According to CEO Gary Hollister, a key element in the company's strategy is deploying its top managers to inspire distributors. "The six founders of this company do as many meetings as possible, many more than any other company I'm aware of," said Hollister. "In 2004, we six did 500 meetings. In 2005 we've already passed that number" as of mid-April. Other key strengths, in Hollister's view, are the company's focus on a single product, XanGo—a blend of mangosteen from Southeast Asia and other fruit juice concentrates—and its use patent for whole fruit mangosteen. "We are seeing competitors [with mangosteen products], but we're aggressively defending our rights through patent litigation," he said.
Hollister declined to disclose revenues or an annual growth percentage but did say that the company signed up 20,000 new distributors in March. "I think we can be the fastestgrowing company in network marketing and hit $1 billion... seven years from now," said Hollister. Eighty percent of XanGo sales were in the United States last year, with other leading markets being Canada, Australia and Japan. XanGo has a sales force in Hong Kong and, like Morinda, is awaiting regulatory clarification from the Chinese government.
Hollister said XanGo will "never" cross into retail sales. "Our focus is this form of distribution, and everything we do will always be in support of the distributor base." He sees plenty of room for growth. In the United States, said Hollister, "13 million people are involved in network marketing either directly or indirectly as a career. The total industry was a little less than $30 billion last year."
Scientific credibility for XanGo is emerging, according to Hollister and PR Director Bob Freeze. "There has been quite a bit of research done that pertains to the xanthone [compound in mangosteen but] we don't have any particular research on Xango itself," said Freeze. "We refer distributors to some of the science that's been done. We really can't make claims according to the science." Distributors have created a website at MangosteenMD.com to communicate the product's benefits.
Monarch Enters the Tonic Category
A newcomer to the concentrated liquid tonic market is Monarch Health Sciences, which launched its MonaVie product in Salt Lake City in January with 12,000 distributors pre-signed. Co-founder Henry Marsh said Monarch is emphasizing the tonic properties of the acai berry, as well as the joint support of added glucosamine and Celadrin (a patented complex of esterified fatty acids) in the formula. "The real motivation was to help people with their aches and pains and joints, especially as they get older and have a harder time exercising," said Marsh.
Other than marketing a proprietary blend, Monarch has no particular claim to its mixture of acai with glucosamine and Celadrin. But Marsh said the company intends to "differentiate by getting our name out there," as well as emphasizing the testimony of medical endorsers. In fact, the company is so confident in MonaVie that it is rebranding its original line, Forever Fit, as MonaVie. "We're putting the MonaVie blend in all our products, MonaVie vitamins, MonaVie energy bars, MonaVie meal replacement shakes. This blend is so potent we want to put it in all our products."
Monarch was founded less than two years ago, according to Marsh, launching the Forever Fit line first, then MonaVie. He said the company's distributor network is organized as a "hybrid between a unilevel and a binary plan that offers the best of both these plans."
Retail sales are not on the agenda, but distributors are supplying chiropractic offices, health clubs and other entities that resell MonaVie. "Going into a pure retail play like GNC is prohibited, but they can retail as a secondary product in a doctor's office. That will always be the model... to protect the integrity of network marketing so our distributors don't feel like we're competing with them," said Marsh. "We want a word-of-mouth approach, not a retail approach. That's the network marketing opportunity."
Subscribe and receive the latest updates on trends, data, events and more.
Join 57,000+ members of the natural products community.
You May Also Like
---