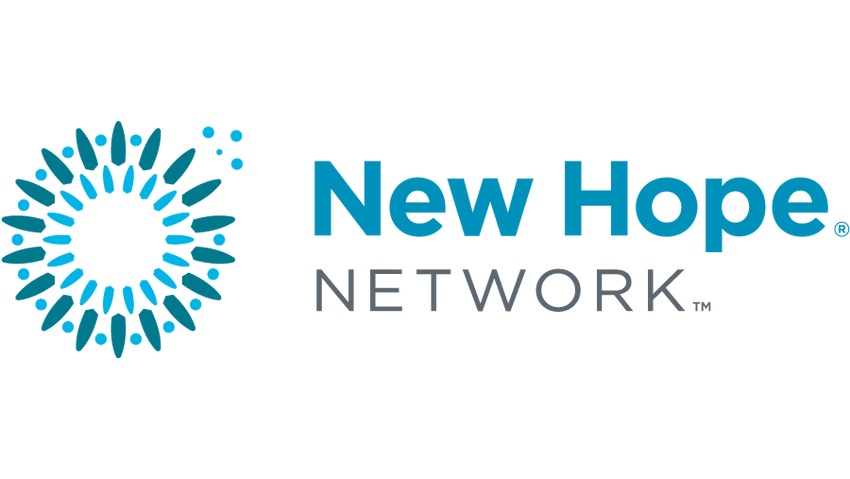 On June 17, a US Senate Consumer Protection panel put the screws to the Great and Powerful Oz. The senators chastised Dr. Mehmet Oz for promoting weight-loss ingredients like green coffee bean extract, forskolin and raspberry ketones as "lightning in a bottle" and "the magic weight-loss cure for every body type" on his popular syndicated TV show. Oz truly got taken to task—and whatever feeble defense he mounted didn't quite salvage his cred. He instead played victim, claiming that he'd been taken advantage of by unscrupulous marketers using his likeness and self-described "flowery" verbiage to peddle their products.
The hearing was an incredibly tough watch. Besides the uncomfortableness of seeing the celeb doc squirm, there was no question that this snafu would cast on unfavorable light over the entire weight-loss and weight-management category—and likely dietary supplements as a whole. And as it goes with all things involving Oz, the hearing made major headlines. One week later, millions more Americans learned of Oz's turn in the hot seat, as comedian John Oliver devoted more than 16 minutes of his show "Last Week Tonight" to flogging Oz, likening him to an "Old West traveling salesman." But Oliver didn't stop there. He went on to mock the entire supplement industry, painting its regulatory structure as ludicrous and its products as nothing more than snake oil. Ouch.
For an industry already under constant scrutiny—whether being called "unregulated" or having its credibility questioned thanks to fad-chasing, fly-by-night companies—Oz's skewering and Oliver's ensuing roast dealt a blow. "I don't think you can call the Dr. Oz hearing a positive development for the industry," says Steve Mister, president and CEO of the Council for Responsible Nutrition, who testified at the hearing on behalf of the supplement industry. "We definitely took a broadside from a public image standpoint."
If any category of dietary supplements were to get hit especially hard from this, it would be weight management. Along with being the sector in the spotlight, it's a category already prone to perception issues, turn-and-burn ingredient trends and up-and-down sales. So now, with one of its biggest cheerleaders and sales drivers—love him or hate him for it—cut off at the knees, where does weight management stand?
Not so great. Sales of products containing the ingredients Oz plugged have tanked, according to Frank Jaksch, cofounder and CEO of ChromaDex. These include garcinia cambogia, raspberry ketones, and green coffee bean extract. "Those all fell off a cliff," Jaksch says. "Literally, the market for these ingredients just died."
Retail sales for the entire category aren't looking so sweet either. According to SPINS, within a month of the Senate hearing, in the four weeks prior to July 13, weight management supplement sales were down 9.3% in the combined mass and natural channels. Natural and specialty retailers, which were still seeing modest growth in this category before the hearing in June, were the hardest hit. After Oz's not-so-shining moment on Capitol Hill, weight management sales plummeted 12.3%. And where are they now? The latest SPINS estimates show that sales of products marketed for weight loss were down 6.7% in the combined retail channels in the 52 weeks ending Sept. 7, as compared to the previous year.
Oz or something else?
How much of this sales skid can we chalk up to the fallout of Oz's hearing? It's tough to say. Most agree that raspberry ketones and other Oz-endorsed products took a big hit from this, although other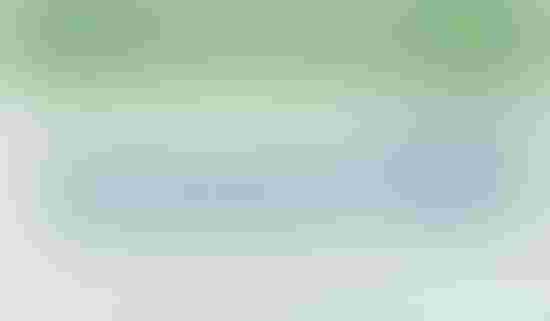 factors likely conspired in their downfall. For one, too many shoddy products had flooded the market, and consumers eventually realized on their own that they didn't work. "Everyone was in the raspberry ketones business the next thing you knew," says Jaksch. "Yet there's no real science behind that one at all." Green coffee bean extract has also suffered other woes. "To put the nail in that coffin, Applied Food Sciences got fined $3 million by FTC for getting caught with bogus clinical data," Jaksch says.
But those few ingredients aside, industry watchers aren't convinced Oz's hearing is to blame for the entire category's drop. Instead, it may just be a continuation of already-sinking sales. "The hearing definitely did not do wonders for the weight management industry, but I think as a whole, the category was already headed in a downward direction," says Eric Penicka, an analyst with Euromonitor International. "Part of it is the large market presence of Alli, which was recalled in March. That leveled a big hit on the weight control sector. There's also just a growing awareness in society of the negative side effects of certain products, and that they don't necessarily do everything the claims are stating."
There's also the inherently cyclical nature of this sector to consider. "When looking at the numbers, you really have to keep that in mind," Penicka says. "Weight management supplements have crazy spikes year to year, so it's challenging to figure out what's going on from one year to the next. A big part of this is driven by media hype, when a particular ingredient or supplement gets a lot of traction on TV or online. The whole category is really very trend driven."
Natural Products Association CEO Dan Fabricant, who represented the industry alongside Mister at the Senate hearing, also thinks it's too early to draw solid conclusions or point fingers at Oz. "In weight loss, so much of those sales are cyclical," he says. "We can't really tell what's happening until we watch the numbers over a longer, broader base beyond some factors affecting purchasing right now."
But here's another interesting theory: "When looking at a dip in retail sales, you also have to consider that weight loss products are very available as direct-to-consumer and for very cheap on the Internet," says Todd Harrison, an attorney specializing in food and drug law at Venable LLP. "I think the whole category goes down at retail every year anyway because of the Internet. This category lends itself very well to the web. People are always willing to try something new, and there are always promotions and try-it-free offers online. The problem is that the traditional matrices used to track this category really aren't relevant anymore." On that notion, perhaps retail sales will never rebound to healthier numbers.
But regardless of where consumers are buying (or not buying) supplements right now—and even if we are simply in the thick of a routine market trough—Jaksch thinks the category's woes actually stretch back more than 10 years. "There's been a void in the weight loss space for a while," he says. "It was dominated by ephedra until that was banned in 2003. The market never fully recovered after that. Most of the weight loss products that have appeared since haven't been very revolutionary or novel or backed by strong clinical data to boost this category."
Now what?
So if innovation is stalled, consumers have grown wary, retail sales are sluggish, and the mocking voice of John Oliver is still ringing in America's collective ear, is there hope for the weight management market? Absolutely. But it will take work. "We will recover as the industry rehabs itself over time and can show that there actually are good products with good results," Mister says. "But it will be a long, slow recovery."
There are a few factors automatically working in this category's favor. Number one: "The main driver of weight management supplements is the fact that people are overweight," Penicka says. "So until that starts to decline with overall healthier lifestyle trends, there is always going to be a market." Secondly, "consumers have short memories," says Harrison. "Any damage from the Dr. Oz hearing should be short-lived." Penicka agrees, having seen this type of negativity fizzle before. "There are these horror stories, but eventually people put those in the back of minds and try products again," he says. "Over time people forget negative media hype and focus on the positive things they hear, whether it's about a breakthrough new ingredient or media hyping an old one."
That's great, but even if consumers come back, is riding the next hot trend out of this sinkhole good enough? Can that really be called recovery? Or is it time for the weight management industry to break this rise-and-fall cycle?
It's high time, says Jaksch—and he believes real progress lies squarely on innovation. "I don't think this market will truly recover unless something comes in to really revolutionize the space," he says. "Some kind of new science or new ingredient will be needed to reinvigorate this category. Otherwise we're going to get more of the same: Something old gains traction, the market rallies around it, everyone comes out with a clone, there's suddenly a lot of garbage out there that doesn't work, and everyone becomes disenchanted. It's the same cycle we've been in for the past 10 years. The only way to break that chain is to come out with something that really breaks ground. I think we will get there relatively soon. But we're not there yet."
Fabricant also believes that solid science—both on existing and future ingredients and products—is key to moving this market forward. "We're coming to the point in this category where it's really up to good science, and having products supported by real, quality research done in quality clinical environments," he says.
There's also the regularly piece. "On one hand, we need companies to step up and take the mantle of responsibility," Mister says. "They should continue to do trials to demonstrate safety and efficacy. But we also need a strong enforcement arm at the Federal Trade Commission to address the serious problems in the industry and go after the bad players."
Harrison thinks the industry needs to get tougher about policing itself in order to eradicate those players infiltrating the weight-loss sector. "If this industry is serious about self-regulation—which I don't think it is at times—it can't turn a blind eye to those contract manufacturers that sell junk to unscrupulous marketers pushing products based on media mention," he says. Harrison also believes that evolving as an industry to work with, not against, the federal government would help clean up these issues and earn consumer confidence. "This industry has a perception problem because it is so unwilling to change," he says. "It's stuck in the 1980s. But simple steps could be taken, like requiring all companies marketing products to register with the Food & Drug Administration before selling. I bet you could clean up 50% to 70% of the problem companies this way. That's how you get legit and respected."
If nothing else, the Oz debacle was a good wakeup call for all, from ingredient suppliers to supplement manufacturers to marketers. "This was a good lesson for all marketers to learn," Fabricant says. "Even someone like the Great and Powerful Oz got stung. Have the science behind you, and stay within the limits of what's allowed legally."
Subscribe and receive the latest updates on trends, data, events and more.
Join 57,000+ members of the natural products community.
You May Also Like
---