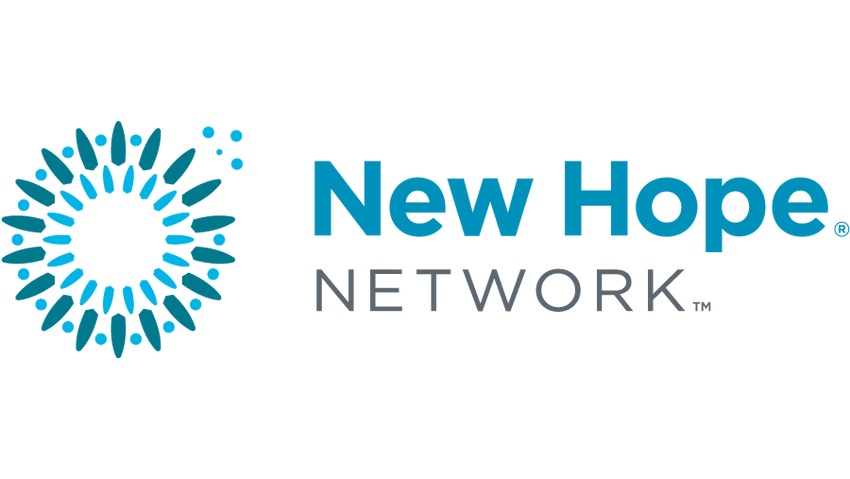 U.S. marketers of digestive health products have long had a tough time getting mainstream Americans to think about the function and chemistry of the small and large intestines. While fiber products such as Metamucil (Procter & Gamble) have carved out a strong business in mass market channels, probiotics, enzymes, digestive herbs and other products have had a harder time breaking out of the natural and direct channels.
But in 2006 the mass market gut health product space experienced a major boost: the launch of Dannon's Activia, a yogurt fortified with a proprietary probiotic strain shown to improve the regularity of bowel movements for people suffering constipation. A similar Group Danone product in Europe has enjoyed 24% annual growth over the last five years. Dannon (the U.S. division of Group Danone) spent two years doing consumer tests for Activia and presenting its research at medical conferences before consummating its U.S. launch. The company expects to spend $60 million next year in promotion aimed at the 70 million Americans who suffer from digestive problems. TV, radio and print ads will feature women talking about how the product helped with their irregularity problems.
It's impossible to predict how Dannon's mass-market functional food launch of what has heretofore been more a natural food supplement item will affect the gut-health category. But at least some marketers see it as a plus. "We're happy to see other manufacturers out there talking about digestive health," said Leah Stevenson, director of marketing communications for FiberChoice marketer CNS. "We see this as only good for our business and our category.... We love it."
CNS is most well known for its Breathe Right nasal strips, over-the-counter medical devices that have been on the market since 1994. The company entered the bulk fiber category in 2000 with FiberChoice. According to Stevenson, CNS innovated with chewable tablets to "shake up" a sleepy category in which the dominant format of powdered drink mixes was not pleasant or convenient to use. "We were the first convenient product with the exception of Metamucil wafers," said Stevenson. "There have lately been a whole host of [convenient formats] introduced with spending behind them. The category has been shifting and continues to shift to more convenient forms. The powders are losing ground to chewable tablets and capsules, and the old standby competitors, Metamucil and Citrucel, have introduced tablets. They realize that consumers don't want to drink this gloppy stuff."
Stevenson cited AC Nielsen market data for the year ending December 10, 2005 showing that "non-convenient" fiber drink mixes had slipped 3% to $127 million in sales, while convenient forms like tablets had grown 12% to $116 million in mass-market channels excluding WalMart. The fiber in FiberChoice is inulin, a byproduct of chicory, rather than the psyllium used in Metamucil and most products. Inulin is safe to take without water, hence suitable for the chewable tablet formula; but based on consumer research, CNS determined that this advantage wouldn't tempt new users as much as actual fiber content. "We have the most fiber [per dose] in our product of any fiber supplement," said Stevenson. "Two chewable tablets have four grams of fiber, more per dose than in all the powders and definitely more than in capsules and tablets."
CNS has emphasized this in its advertising, as well as focusing on the fact that most Americans aren't eating enough fiber. "Our consumer positioning and communications are quite different than our competitors," said Stevenson. "Most of them are talking about irregularity as a condition. We talk about the need for adequate fiber for a host of reasons. In our 30-second spots... we say fiber is hard to get, most Americans only get half of what they need, and here's a real easy way to supplement fiber."
CNS has acquired patents on inulin in chewable form, according to Stevenson, who noted that inulin's benefits are attaining a higher profile in the United States. "It's used to boost fiber content, and it also has kind of a sweetening impact, so it's used in products made for the dietetic market," said Stevenson. "Stonyfield Farm uses inulin to add fiber to its yogurt products. And at an 8-gram dose, there's clinical evidence that it boosts calcium absorption. Stonyfield talks about fiber and boosting calcium."
FiberChoice is a strictly mass-market product, with mass merchandisers being its top channel, followed by drug, food and club. Sales have grown dramatically, reaching $4.5 million for the third quarter of 2005, a 67% boost over the previous year. This was due to the continued success of its original orange flavor, new formats such as a sugar-free version and a hardcandy "fiber drop," as well as an expansion of advertising from 85% of the United States to 100%, according to a news release from the publicly held firm.
Stevenson projects that CNS will spend about $15 million this year on advertising FiberChoice, the bulk of which will go toward promoting its soon-to-launch FiberChoice Weight Management Chewable Tablets, which contain Chromax chromium picolinate and green tea. Stevenson said the product is due to ship soon, with full retail distribution by June. "We just know that over one-third of the U.S. population is managing their weight actively... and there's strong association of fiber for weight management," said Stevenson. "It has a positive impact on satiety, making you feel full and curbing cravings. The combination of the fiber in our core product and the addition of Chromax, we believe, will be a unique formula."
Stevenson said a challenge to continuing the heady growth of FiberChoice is lack of fiber awareness. Despite highly publicized recommendations to consume 25g to 30g per day, most consumers aren't trained to count their fiber grams. "There's this huge deficiency," said Stevenson. "We need to do education around that gap."
With Dannon raising the profile of probiotic bacteria in digestive health, the question arises whether CNS and other inulin marketers will begin to educate consumers about the substance's role as a prebiotic—a non-digestible food that stimulates the growth of beneficial bacteria in the colon. "Inulin is a prebiotic [which provides] the food that probiotics need to grow," says Stevenson, "but there's no awareness among consumers of prebiotics. Down the road we might be able to talk about that, but we believe that the U.S. consumer is not ready to hear that from us. We have a lot more opportunity talking about the fiber gap."
It's the Psyllium
Health Plus Inc. is a veteran natural channel digestive health brand that has built its business over 25 years on a straightforward platform. "We use really high quality psyllium," said COO and Vice President Sunil Kohli. "There are two grades of psyllium, 95% and 85%, which has up to 15% agricultural impurities. We further clean the material with a proprietary process to get approximately 98% pure."
Until about five years ago, according to Kohli, Health Plus was a leader in low pricing as well as quality, relying on word-of-mouth and store-level support in the natural food channel instead of advertising. But as the company expanded its distribution into mass market channels, which now account for more than 30% of sales, an advertising spend became imperative. "In drug and grocery, wordof- mouth doesn't mean much, and there's nobody selling your product at the store level. So we're no longer the low-price leader, but we maintain our high quality," said Kohli.
Moving into mainstream stores required some negotiations over the company's labels, which depict a colon in all its lumpy grandeur. "It's not a very aesthetically pleasing label, but it tells you what the product is about and how it will work," said Kohli. "Buyers [at chain stores] said, 'This label has to change. That won't fly in our stores.'" To show the buyers that the label wasn't unprecedented, they pointed out other products with anatomically correct labeling, such as athlete's foot remedies and acne products. They got the OK to test the product with its graphic labeling. "Then they see how it moved, no pun intended, even without any advertising backup, and that convinced them that there is something to the label that attracts and makes customers look at it and remember it," said Kohli.
Kohli said psyllium costs have gone up substantially in recent years because of demand and because psyllium farmers are seeking higher value commodities such as fennel, according to Kohli. The supply is also constrained by the fact that the crop has not been successfully cultivated outside of Rajastan and Gujarat provinces in India. "Millions have been spent in Mexico and in Arizona" trying to grow psyllium, said Kohli. But the crop appears to thrive only "in a particular combination of terrain and climate. It has to do not only with the amount of rainfall, but when it will rain and when it will not rain."
Kohli said psyllium is uniquely susceptible to pests, and he doubts claims from some suppliers that organic psyllium is being produced and imported into the United States. "To the best of my knowledge, either they're lying or they've been lied to," said Kohli. "And even if it could be grown organically, the USDA does not allow any psyllium to come into the country unless it has been fumigated with a chemical fumigant."
Health Plus's largest-selling product is a formula including psyllium, probiotics, enzymes and laxative herbs: Super Colon Cleanse. Liver and kidney cleansing products have also performed well for the company, but joint health products have not. "We're known for colon cleansing. What is the next thing people think of cleansing? The liver. Next is the kidney. Our joint cleanse is a superb formula, but it doesn't sell well because joint support is a huge category with a lot of big money, and I'm not supporting it with that kind of money."
Generation Plus Delivers Array of Enzymes and Probiotics
Generation Plus markets a pair of digestive health products which it recommends consumers use in tandem. "Digesticol is for the upper GI tract, and Floracol is what we use for lower GI," said Patrick Buehl, CEO.
Digesticol contains a proprietary blend of enzymes that Buehl said works more effectively on a broad spectrum of foods than standard enzymes like papain and bromelain. "It includes 19 different enzymes to enhance the absorption of nutrients in just about anything you can possibly consume," he said. Floracol contains "29 different probiotic species (all necessary to create a perfect balance in your intestine) [and] beneficial soil organisms," according to website marketing.
With its sales geared toward natural food retailers, practitioners, direct sales and Internet resellers, Generation Plus emphasizes purity. "There are no excipients in our products," said Buehl. "To fill capsules, people generally run right to an excipient like a flow agent to get better encapsulation or fill weights. We come up with density-specific formulas using only active ingredients to get us that flow through the encapsulation equipment." In addition, Digesticol contains fulvic acid, which Buehl described as "really just fossilized broadleaf vegetation. But it is an amazing ingredient. It has a unique ability to carry nutrients through the cell membrane into the cytoplasm." Three and a half years old, Generation Plus is growing quickly, driven in large part by Digesticol and Floracol. In 2004, the two products accounted for 20% of sales; last year, they rang up 45%, according to Buehl.
With sales of U.S. gastrointestinal health supplements at $630 million in 2005 on 7-8% growth following two years of double-digit growth, it is apparent these companies are not alone.
Subscribe and receive the latest updates on trends, data, events and more.
Join 57,000+ members of the natural products community.
You May Also Like
---