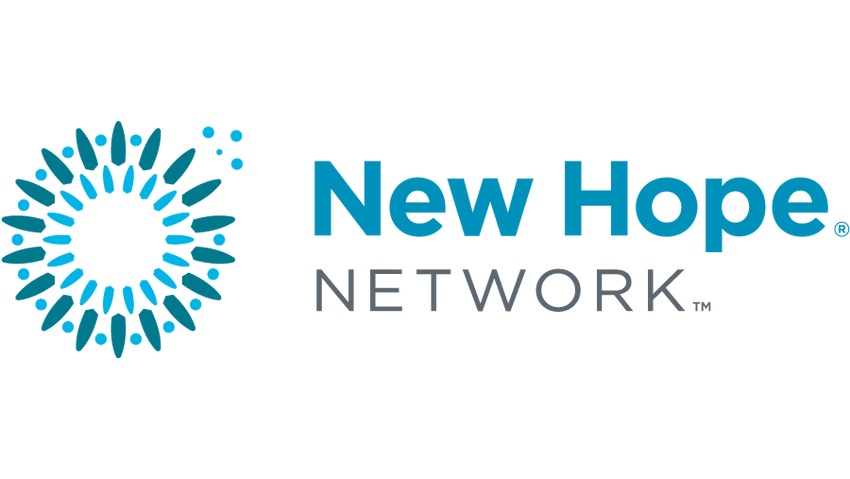 It's tricky to talk about antioxidants as a single category since they encompass an array of vitamins, vegetable and fruit extracts, herbs, polyphenols and specialty items. However, the basic concept of antioxidants to combat free radicals has caught on with consumers, and suppliers reported good demand in 2006.
"We're very pleased with the way antioxidants are progressing," said Nicki Jacobs, vice president of technical and regulatory affairs for B&D Nutritional Ingredients, a company that has specialized in antioxidants for more than five years and represents branded proprietary ingredients in exclusive arrangements with its partners. According to Jacobs, consumers have made a general health connection with antioxidants. Now, "next generation antioxidant messages are coming through, and we're trying to move those towards the consumer," she said. "It's no longer enough to say antioxidants fight free radicals," a phrase now familiar to consumers even if they're not sure what it means. "We're down to a cellular level."
"We think there's going to be a tremendous amount happening with antioxidants," said Jacobs. "The challenge will be to elevate the education of the mass-market consumer."
Science is allowing marketers to refine points of differentiation between antioxidants and make links with condition-specific applications. For example, a university study that appeared in the October issue of Neurology showed vegetables, not fruit, were associated with a lower rate of cognitive decline with aging perhaps due to their higher vitamin E content. Meanwhile, polyphenols are demonstrating a role in arterial health and thanks to European studies, lutein benefits are being extended from eye health to skin health. Similarly, tocotrienols and grapeseed extract—two antioxidants that Jacobs said had been stuck in certain niches—are promised a new lease on life thanks to research showing skin benefits. "There's a whole new era ahead for grapeseed extract," said Jacobs. And there probably needs to be, given competition from low-cost Chinese imports.
Whereas quality grapeseed extracts from the U.S. and Europe cost as much as $600 per kilo, Chinese suppliers have been gaining volume by offering lesser-quality product for as little as $25 per kilo, according to Ronald Martin, vice president of sales and marketing for Polyphenolics, a division of Constellation Wines U.S. Inc. Grapeseed extract is a category particularly plagued by lack of standardization and quality control, but "people that really understand quality have stayed with us," said Martin.
The grapeseed extract market in the U.S. weighs in at around 80-100 tons, according to market estimates, with approximately 35-40% of that in the hands of U.S. suppliers led by Polyphenolics and San Joaquin Valley Concentrates, with a similar proportion going to Chinese suppliers. European suppliers, led by Indena and Masquelier, occupy the remainder.
Resveratrol, a phenolic compound found in grape skins, also benefited from positive science this year. A study picked up in the popular press was published in Nature this November. It found middle-aged mice on a high fat diet and fed resveratrol lived as long as undosed mice on a standard diet and at least 15% longer than undosed obese mice. The study was conducted and supported in part by the National Institute on Aging (NIA) of the National Institutes of Health (NIH).
Joel Pettegrew, sales director for Quality Nutraceutical Production Labs, said he was preparing scientific and technical information on resveratrol and telling customers, not to miss the boat, "because consumers are reading about it." The relatively low cost of resveratrol is also attractive. Whereas some of the newer standardized antioxidant extracts can cost $200-300 per kilo, resveratrol costs far less.
Lutein Still in Growth Mode
Although Kemin Health LC is not seeing the dramatic percentage gains of the early days of FloraGLO lutein, it reported that the category size and its own customer base are still growing. "If mature means flatter or consecutive declines, we're not seeing that…. We're still in a growth mode," said Craig Maltby, product manager for FloraGLO.
After 10 years of trade and consumer 'pull' to establish lutein as an eye health ingredient for age-related macular degeneration, Kemin is extending the message to skin health. A study accepted for publication in Skin Physiology & Pharmacology showed lutein improved skin hydration and elasticity, in addition to decreasing oxidation of lipids. "We think this study is a lynchpin study that could spin off more research," said Maltby, who confirmed that the company would be looking at ways to reach consumers with new skin health findings.
Another scientific boost for lutein is expected from NIH's planned AREDS2, a five-year study that will test whether supplementation with a combination of 10 mg. of lutein and 2 mg. of zeaxanthin a day and/or 1 gm. of omega-3 long-chain polyunsaturated fatty acids will decrease the risk of progression of AMD. The first AREDS study, reported in 2001, tested C, E, beta carotene, zinc and cupric oxide and found the AREDS formula reduced the risk of progression to advanced AMD by 25% and the risk of moderate vision loss by 19%. Nutrients for the new study are being supplied by DSM Nutritional Products.
Lutein suppliers from Mexico and China now compete in the U.S. lutein market, and pricing has responded, Maltby conceded. "We have had to look at ways to create economic appeal to new customers," he said, such as ways of realizing extra value through co-marketing and technical and scientific services.
Getting more, survivable lutein into customers' supplements has also been a theme this year. In April Kemin launched a tablet-grade 10% payload ingredient (twice the typical 5%), which is designed to withstand tableting pressures and create space efficiencies in the tablet. "A number of customers have transitioned to it," said Maltby. DSM introduced its microencapsulation system Actilease, which uses food starch or gelatine to protect the active micronutrients in its Optisharp lutein and Redivivo lycopene, among other ingredients. And lycopene leader LycoRed launched Lyc-OLutein based around a stable gelatine beadlet that contains 20% lutein.
Astaxanthin's Potential Attracts New Producers
According to Bob Capelli, vice president of sales and marketing for Cyanotech Corp., the market for natural astaxanthin for applications in human nutrition has been growing steadily over the last few years, picking up new customers as well as new producers," including Yamaha Motors (the motorcycle company). In its most recent fiscal year, "Cyanotech had revenues of approximately $3 million in human astaxanthin as a raw material, which we estimate at approximately half of the world market," said Capelli.
Astaxanthin is a newer carotenoid in terms of research and marketing than lutein, lycopene, beta carotene or even zeaxanthin, and as such there is less science to back up its efficacy in human nutrition applications, he said. However several clinical studies show natural astaxanthin's benefits as an antiinflammatory, for eye health, immunity and cardiovascular health, as well as applications as an internal sunscreen, an internal beauty supplement and for athletes.
Cyanotech is investing heavily in PR to educate consumers about the benefits of natural astaxanthin as well as educating the industry through trade and retail advertising and seminars at trade shows, Capelli said. "We are also conducting ongoing research, primarily centered around the anti-inflammatory properties of natural astaxanthin." One competitor, Fuji Chemical, is also doing research on natural astaxanthin, primarily on its effects on the eyes.
Subscribe and receive the latest updates on trends, data, events and more.
Join 57,000+ members of the natural products community.
You May Also Like
---
Sep 20 - Sep 23, 2023
Natural Products Expo East is the East Coast's leading natural, organic and healthy products event.
Learn More