Marketing health claims
Marketing health claims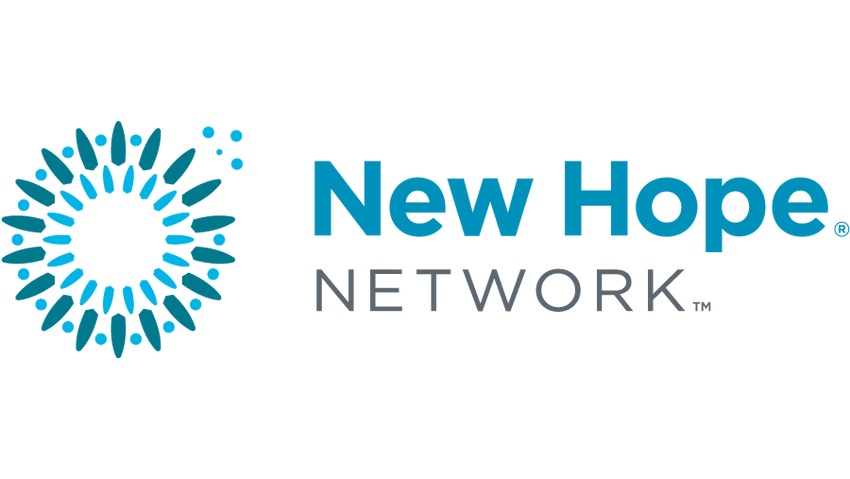 Ethics, science before the sale
Sophisticated consumers and GMPs are creating a stronger market for products and ingredients with valid health claims. Patty Reagin interviews the experts on the promise and pitfalls of claims-based selling
Legislative rules surrounding the marketing of health claims have existed for years, but there is still considerable confusion in the industry about how to interpret and comply with these rules. Companies that have untangled the regulatory web are successfully setting their products apart and educating consumers with research-backed, legal health claims.
One example is Pharmachem Laboratories. Mitch Skop, director of new product development at Pharmachem, explains that any of Pharmachem's branded ingredients that can benefit from health claims undergo efficacy and safety studies to back up the claims made on their products. "We're very conservative in our regulatory approach, so before we market anything, we make sure that we're in a legal position from a regulatory perspective."
Ganeden Biotech also focuses on studies and scientific research for health claims on its branded probiotics. "We are a science-driven organization?with years of clinical research supporting claims," says Mike Bush, vice president of business development. "Specific claims on products are the responsibility of the end-product company, but all claims are reviewed by our Ganeden Biotech technical and scientific operations to ensure the declarations are within the appropriate guidelines."
Beyond these successes, other examples are fraught with error from naiveté, confusion about what can and cannot be said, or simply outright fraud with the hope that no one will take notice. What are the biggest mistakes some companies continue to make when marketing health claims? "Making extreme claims," says Pam Magnuson, industry marketing expert and author of What Can You Say, When You Can't Say Anything? How to Avoid FDA Red Flag Claims and Sell Your Natural Products Legally. "In trying to make an impact they are striking out on two fronts. They are exposing themselves to action by the FDA and they are losing consumer respect," she says. Interestingly, anecdotal evidence from Magnusons' own copywriting clients shows a dramatic increase in orders when wording is FDA compliant, suggesting that consumers play by the rule, 'if it sounds too good to be true, it probably is.'
When companies market products internationally, the basics still apply but the regulatory climate is dramatically different. Companies still want to make claims that are either not permitted or cannot be substantiated, according to Robert Forbes, managing director of Robert Forbes and Associates, a firm of regulatory affairs consultants. Forbes says that a significant hurdle is the different level of regulation that various countries apply to dietary supplements. "The USA's system of regulation places 'dietary supplements' under food law rather than pharmaceutical," he says. In Australia the products are regulated as 'complementary medicines,' and in Canada the system of regulation as 'natural-health products' falls somewhere in between the USA and Australian systems."
What practical effect does this have on companies marketing products globally? "For complementary medicines, therapeutic (or 'medical') claims are permitted," Forbes says. "So a product containing efficacious dosages of certain herbs that have been shown either through traditional or scientific evidence to relieve the pain and stiffness of arthritis may be legally advertised under complementary medicine regulation as 'relieves the pain of arthritis and improves joint mobility.' Under dietary-supplement regulation, the claim could say 'helps maintain healthy normal joints.'"
Hiring regulatory experts is a proven way to learn the climate in a given region. Skop says, "Nobody outside of a geography knows as much as someone in the geography." Similarly, Pharmachem Laboratories consistently works with regulatory experts within the specific targeted country. Other companies seek out educational summits, conferences or workshops. One workshop was held by the European Academy of Sciences this fall to help companies understand health-claim regulations in the EU and Asian markets. It quickly sold out. Another is already planned for 2009.
Industry insiders agree the biggest challenges facing the industry today are: conducting the expensive studies needed to back up health claims; educating consumers on the health benefits of various products, and what the health claims actually mean; and mastering the art of maximizing a products' marketing potential while simultaneously complying with regulatory rules.
Ganaden's Bush says, "Educating consumers and gaining their acceptance of the health benefits … ?is one of the biggest challenges a functional-food or beverage product has. The claims must be backed by clinical support and they need to be within the [regulatory] guidelines." Skop adds one more challenge: consumer products must deliver on their promises.
Despite the obstacles surrounding regulations, the costs and the marketing risks, companies are still actively marketing health claims to create a profitable niche. So, where is the future of health-claims marketing? "I don't have a crystal ball but the science for a lot of ingredients seems to be better today than it's been before … more ethical companies are committed to substantiating the safety and efficacy of the ingredients and good clinical science based on proper regulatory approvals," says Skop. Bush agrees: "as more science is conducted on the various benefits of functional ingredients, the health claims associated with those ingredients will shift to higher levels of clinical support relating to claims." The resulting consumer trust can only create more opportunity and a more stable industry.
Patty Reagin is a freelance writer for the natural-products industry, specializing in white papers, case studies and other education-style marketing materials. Visit www.thewritingquill.com for a free report on marketing case studies.
BUSTED
In the coming year, it is widely believed that the FDA and the FTC will take a more critical view of health claims. Here are some statements that didn't make the cut because marketing positioned the product as a 'cure, mitigation, treatment or prevention of disease.'
NO "Randomized clinical trials have shown that omega-3 essential fatty acid (EFA) supplements can reduce cardiovascular events such as heart attacks, stroke and even death."
FDA-approved wording: "Supportive but not conclusive research shows that consumption of EPA and DHA omega-3 fatty acids may reduce the risk of coronary heart disease."
NO "Peaches contain 'prunasin,' also known as vitamin B15, to be considered a therapeutic particularly for cancer (tumor) treatment."
NO "Medicinally, strawberries have been shown to kill certain viruses (polio and herpes) in vitro, and may block the formation of nitrosamines, which can cause cancer… ."
FDA-approved wording: "Diets high in fruits and vegetables and low in fat may help reduce the risk for developing some types of cancer."
Subscribe and receive the latest updates on trends, data, events and more.
Join 57,000+ members of the natural products community.
You May Also Like
---
Sep 20 - Sep 23, 2023
Natural Products Expo East is the East Coast's leading natural, organic and healthy products event.
Learn More