Mika Brzezinski Hosts 'Cook Your Heart Out' Good Housekeeping's Heart-Healthy Cooking Competition
Mika Brzezinski Hosts 'Cook Your Heart Out' Good Housekeeping's Heart-Healthy Cooking Competition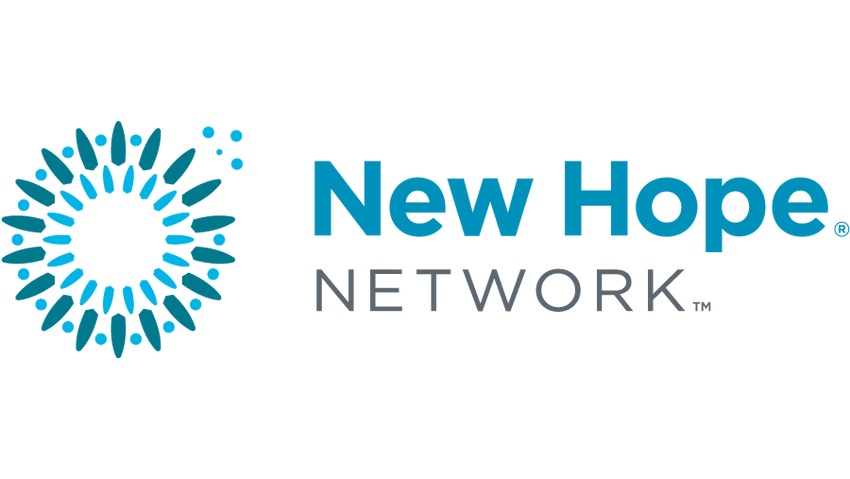 Good Housekeeping, the leading women's service magazine with 25 million readers, announces Mika Brzezinski, co-host of MSNBC's Morning Joe and best-selling author of All Things At Once, will host "Cook Your Heart Out," America's largest heart-healthy cooking competition. Good Housekeeping, which is celebrating its 125th anniversary this year, has always provided readers with the essential nutritional tools and delicious, no-fuss recipes, and, now, in collaboration with the American Heart Association, the legendary magazine will challenge readers to test their heart-healthy culinary skills. Brzezinski, who shares the magazine's commitment to encouraging healthy lifestyles, will host the "Cook Your Heart Out" awards ceremony on Sunday, August 29. The chef with the best nutritious and tasty recipe will receive $125,000 from Good Housekeeping.
"When people hear 'heart-healthy diet,' they immediately think deprivation, said Susan Westmoreland, food director at Good Housekeeping. "Our goal is to help readers feed their families fresh, healthy foods and by creating delicious, and easy, recipes, using a lot of fruits, vegetables, lean proteins, good fats, and whole grains, we incorporate the concepts of heart-healthy eating without screaming diet. Whether you have reasons to be concerned about cardiac issues or not, eating a heart-healthy diet will help maintain weight and also provide the nutrients your body needs."
The competition challenges at-home cooks to submit recipes in six culinary categories: Fast and Easy, Elegant Entertaining, Family-Friendly, Ethnic Favorites, Occasional Treats, and Starters. Entries will be evaluated for nutritional merit, balance and healthfulness, based on American Heart Association guidelines developed for the competition.
The award-winning staff of the Good Housekeeping Test Kitchen will test the entries and determine three finalists from each category, who will be brought to New York City for a cooking showdown in the Good Housekeeping Research Institute on August 28 and 29. The grand-prize winner will receive $125,000 and one runner-up in each category will win $5,000 from Good Housekeeping.
The deadline for entries is May 15. To enter and view the American Heart Association guidelines developed for this contest, visit www.goodhousekeeping.com/your-recipes. Good Housekeeping's "Cook Your Heart Out" competition is presented in association with Pfizer.
"Cooking healthy meals is vital to maintaining and achieving heart health," said Dr. Freda Lewis-Hall, chief medical officer, Pfizer. "This is why we at Pfizer are proud to support the Good Housekeeping 'Cook Your Heart Out' competition as we share the common goal of encouraging people to live their healthiest life."
For more information about Good Housekeeping's Cook Your Heart Out competition or to speak with Susan Westmoreland, Good Housekeeping's Food Director about heart-healthy recipes, please contact Kelly Carone Abdo at 212.649.2321 or [email protected].
About Good Housekeeping
Founded in 1885, Good Housekeeping (www.goodhousekeeping.com) magazine reaches 25 million readers each month. The Good Housekeeping Research Institute, the consumer product evaluation laboratory of the magazine founded in 1900, is dedicated to improving the lives of consumers and their families through education and product evaluation. Before any advertisement appears in the magazine, it must first pass the Good Housekeeping Research Institute's evaluations, and thereby become eligible to display the Good Housekeeping Seal. Products that have earned the Good Housekeeping Seal carry a limited warranty: if the product proves to be defective within two years of purchase, Good Housekeeping will replace the item or refund the consumer. Readers can also interact with the brand with Good Housekeeping mobile (m.goodhousekeeping.com). In addition to its U.S. flagship, Good Housekeeping publishes 15 editions around the world. Hearst Magazines is a unit of Hearst Corporation (www.hearst.com) and is one of the world's largest publishers of monthly magazines, with nearly 200 editions around the world, including 15 U.S. titles and 20 magazines in the United Kingdom, published through its wholly-owned subsidiary, The National Magazine Company Limited. Hearst reaches more adults than any other publisher of monthly magazines (73.8 million total adults, according to MRI, Fall 2009).

Subscribe and receive the latest updates on trends, data, events and more.
Join 57,000+ members of the natural products community.
You May Also Like
---