Monitor: Inflation might have a silver lining for natural foods
Monitor: Inflation might have a silver lining for natural foods
New Hope Network's research finds consumers cutting back on eating out and entertainment, still purchasing natural and organic food and beverages.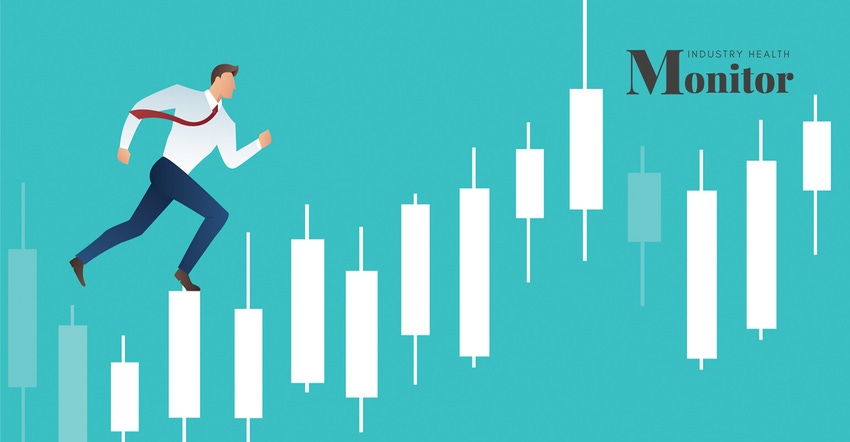 Natural Products Industry Health Monitor, July 21, 2022
 
As the world emerges, haltingly from COVID-19, new challenges emerge. In this feature, New Hope Network provides an ongoing update on those challenges and the opportunities they hold. Look for the Industry Health Monitor every other Friday to learn the major news that is affecting the natural products market immediately and the less obvious insights that could dictate where the market may struggle or thrive in the months to come.
We are already hearing about challenges retailers are facing in inflation; those woes come on top of a tight labor market that makes filling shelves tough, even when a battered supply chain provides enough goods to fill them. We are also hearing about early-stage brands struggling to plan around ever-increasing costs, then struggling to explain how they'll work those costs into their profit projections.
What we are not hearing about is how natural products, particularly groceries, are being spared the inflation impacts that other industries are facing and how a loss in a particular part of the economy could be a boon in another—in this case, natural products. Put simply, when people tighten their budgets, eating in restaurants is among the first budget items cut and when people aren't eating out, they're eating in.
Pandemic lockdowns sparked a renaissance in cooking meals at home and grocery stores benefited as restaurants shuttered. We can't expect the same effect to the same degree, but we can point to evidence of the opportunity. In new consumer research from New Hope Network's Next Data & Insights team, entertainment and "food away from home" were the purchase categories in which the most consumers said they were cutting back. In both categories, 42% of respondents said they were buying less, a number higher even than "apparel" and well above the 25% who said they were buying less in grocery (food and beverage).
Drilling deeper into categories central to the natural products industry, we see that only 23% of consumers said they were cutting back on natural and organic food and beverage purchases. Just 20% said they were cutting back on fresh produce, a category that also stands out as having the biggest share, 17%, saying they were buying more. The categories with the highest shares of people saying they were cutting back were snacks and desserts (37%) and prepackaged meals (32%).
Both categories—snacks and desserts, and prepackaged meals—stand out as indulgences, that, like eating in restaurants and buying tickets for entertainment events, are nice to have but not necessary to live.
Eating, of course, is necessary to live and if you're not eating outside the home, you are eating at home, and likely buying that food at a grocery store. That roughly half of respondents said they were buying the same amount or more natural and organic food and beverage products tells us that natural products might not be the casualty of tighter budgets that we could have assumed. That the price gap between conventional and organic has shrunk since the last big economic squeeze in 2008, could also be encouraging.
Subscribe and receive the latest updates on trends, data, events and more.
Join 57,000+ members of the natural products community.
You May Also Like
---