Monitor: Natural channel shoppers still cutting back due to inflation
Monitor: Natural channel shoppers still cutting back due to inflation
Even as the inflation rate continues to fall, consumers are feeling stressed. Find out how natural channel shoppers changing their behavior in key categories.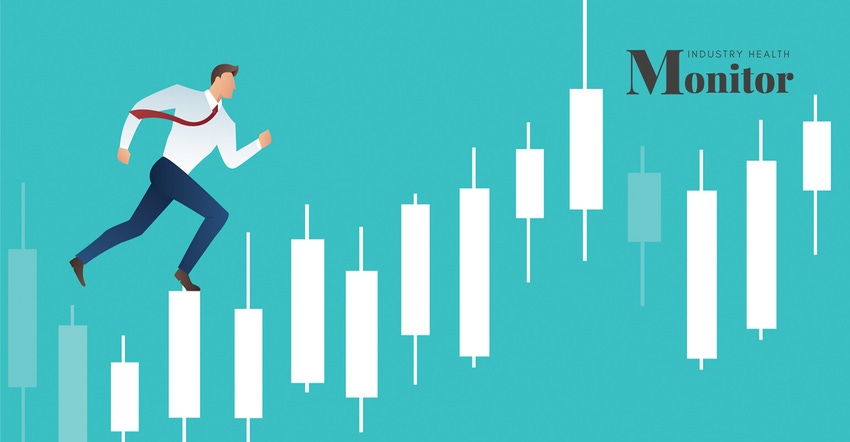 Natural Products Industry Health Monitor, Feb. 17, 2023
As the world emerges from COVID-19, new challenges arise. In this feature, New Hope Network provides an ongoing update on those challenges and the opportunities they hold. Look for the Industry Health Monitor every other week to learn the major news that is affecting the natural products market immediately and the less obvious insights that could dictate where the market may struggle or thrive in the months to come.
The financial headlines for mid-February included the words "inflation eases," but new consumer research from New Hope's NEXT Data & Insights reveals a not-so-surprising fact: Consumers aren't basing their perspective on financial headlines, they're reading price tags.
The research shows the percentage of consumers who say they feel stress about inflation is remarkably consistent since mid-2022, despite the data. When inflation was clocked at 9.1% in July, 61% of consumers said they were feeling that stress. In February 2023, 64% said the same, even as inflation slowed to 6.4%.
What matters most to the natural products industry isn't whether consumers are feeling economic stress. It's what they are doing about it—and that brings us back to the price tags. The new research also examines where consumers are cutting back in the face of inflation. The news for natural product brands and retailers is mixed: In most categories, shoppers in the natural channel are less likely to say they will buy less. That change is particularly notable in snacks and deserts, where 44% of all consumers say they are cutting back, while 37% of natural channel shoppers say the same.
However, in categories central to the natural product industry, natural channel shoppers say they are more likely to cut back. This isn't surprising—you had to be buying the products in the first place to cut back on them and natural channel shoppers are obviously more likely to be in the already buying group—but it's still important to know where the frugality stands out. A quarter of natural channel shoppers say they are buying less natural and organic food and beverages while 29% say they are not buying as much natural and organic cosmetics and toiletries. More encouraging news for the natural products industry comes in vitamins and supplements, where only 16% of natural channel shoppers said they are buying less, a substantially lower percentage than was seen among all consumers.
None of this suggests an easy pivot for retailers and brands, only that it could be a hard time to entice mainstream consumers into natural and organic. Housing and energy are driving much of the inflation curves, but it's in the grocery aisles where consumers have the most choice and might see a cheaper option just inches away. How much margin brands are willing to give up in order to hold on to more customers is a brand-by-brand decision, but highlighting the value brands in organic and natural could be an answer for some retailers.
What's become increasingly obvious is that inflation is no temporary blip. Consumers are getting used to it, too, and long-term brand loyalty could be at stake. Even after inflation eases, CPG prices are unlikely to return to pre-inflation levels and shoppers may have become comfortable with trading down, particularly if they've discovered a natural or organic value brand.

Learn more about how consumers are reacting to inflation and how that is impacting the dietary supplement industry in NBJ's new Special Report: Supplement Market Economy Update 2023.
Subscribe and receive the latest updates on trends, data, events and more.
Join 57,000+ members of the natural products community.
You May Also Like
---