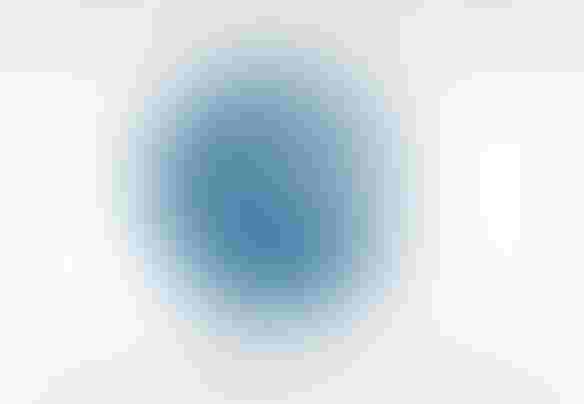 As pets become more and more ensconced as members of their human families, it's clear that whatever consumers want for their own health and wellness, they will also want for their pets. With supplements for overall pet wellness, gluten-free foods, and even sports performance products for dogs now on the market, can a Fido-focused MLM company be far behind?
Pet nutrition currently enjoys significant momentum, especially in the areas of natural & organic foods, but market factors are getting tougher. Few existing MLMs do more than dabble in the pet space with a line extension. Coupled with the fact that pet products would not fit readily into the traditional network marketing model, nutrition industry experts remain dubious that pet focused MLMs will be the next big thing.
NBJ research indicates animal supplement sales reached $1.8 billion in 2012 on 7% annual growth, but the bulk of this lies in specialty retail and veterinarian sales channels. Network marketers account for an estimated $20 million in U.S. consumer sales on flat growth in recent years. Could this change in the near term?
The U.S. pet market is certainly becoming more sophisticated, according to Bernie Landes, president of the Nutritional Products Consulting Group in Laguna Niguel, Calif. "I know some people in very large pet companies, and they are bringing in senior scientific horsepower to look at potential products with a higher level of sophistication to meet this need. I believe that we will see the same suite of products evolve for pets as for humans, including products for skin and coat, eyes, joint and general vitamins." Landes also sees the idea of products for pet's life stages, already common in food, poised to proliferate with products for healthy aging, memory enhancement, cognitive function and eye and cardio health.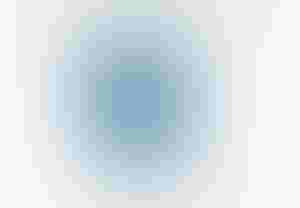 Increasing segment competition
However, Packaged Facts research also acknowledges that the post-recession era of economic moderation is forcing pet product companies to walk a narrow line between the premium product strategy and a more value-based pricing philosophy.  As a result, pet owners are more budget conscious, shop around for deals more, and show less channel loyalty. In addition, new channels and value options are on the rise, with the emergence of big-box specialty pet stores, mass merchants and more internet retailers.
So where does all this leave pet products in the MLM channel? "I would be surprised if some of the big MLMs aren't at least thinking about adding a line to fill out their product range to provide one-stop shopping," Landes says. "It's just additional business."
A few of the big MLM companies are, in fact, doing pet-oriented line extensions, but the segment does seem a low priority. Amway has a small line of cat and dog food products, a multivitamin for pets, as well as hip/joint products and dental treats. However, the company declined an interview for this story saying that pet health is a category "we aren't pursuing from a development standpoint."
Shaklee Corporation also partnered with a sister company several years ago to develop some pet products, according to Director of Market Research Randi Neiner, PhD. "But when the company went away, so did the products," she says, adding that they were sold through the retail channel. Although Neiner admits there is potential for the category, she echoes other voices in the market: "We are so busy with human nutrition that we haven't discussed pet products in a long time. It's not really what we do."
Wide range of challenges
Network marketers may steer clear of the pet category for a number of reasons. First and perhaps foremost, pet products are counterintuitive to the uniqueness proposition of most MLM companies. Historically, says Landes, MLMs begin with a focus on a singular human health. While there is some historical basis for cross development of supplement products between humans and pets, the markets are quite different. Ester-C was discovered when a batch of calcium ascorbate was overcooked and fed to the dogs, notes Landes. "The developers saw that the dogs did better with the overcooked product and that was eventually transferred to the human product." But with animals you don't have one foundational product that can enhance the wellbeing of all animals. "MonaVie has their acai juice, Pharmanex has their LifPak. For pets, it's way more complicated and heterogeneous. There is no product that will work both for a poodle and a Siamese cat, or a Great Dane and a Chihuahua."
The regulatory framework is also different and considerably more complicated, according to Karen Howard, president of the National Animal Supplement Council (NASC). Pet supplements not sold as foods inhabit a regulatory gray area because there is no DSHEA for precedent, she says. Pet supplements are viewed as drugs of low regulatory priority, so they fall into a small space between pharmaceutical drugs and animal feed. "NASC has worked in collaboration with the states and FDA to develop a process that helps companies to fit into the sliver of what is allowable and keep their products on the shelves," Howard says. Following the process and being audited allows a company to display the NASC quality seal on its products, a process many manufacturers on the human side of the industry long to emulate.
For MLMs, the regulatory issues may be particularly vexing because they are moving from the human side where they have had clearer control, Howard continues, "to the pet side, where they need to understand how they will function in the unique space given the lack of guidance."
Network marketers would also have to completely redesign their marketing campaign for pet products to educate their base. "The MLM model requires a very sophisticated plan for selling their products, and then here is a pet product that would require a whole new campaign," says Howard. "While this would not be any different for MLMs than for any single-level company, I have to believe it would be a big challenge."
Beyond educating their customers and distributors, MLMs would also face the issue of recruiting business leaders and developing product evangelists. Network marketing companies tend to flourish based on the gatherings of large numbers of distributors on a regular basis, Landes notes. "Conceivably, you could have a pet-driven business, but it would be hard to do this logistically unless pet owners leave their pets behind."
MLMs starting from scratch also typically recruit leaders and business builders with an existing track record, Landes adds. "The likelihood of getting these proven leaders to join is much lower than for a company with human functional products." Pet products are also an unlikely priority for distributors. Landes notes that he is on the scientific advisory board for MonaVie, and every year the company asks distributors for new product suggestions. "I have never seen a pet product on that list."
This age of consumers who expect functional foods and supplements with efficacy that can be demonstrated might also present a challenge for a pet product MLM. There is no placebo effect with animals, so customers and reps would have a pretty good idea if a product was working on an animal with quality-of-life issues, but wellness products might be another story and a tougher sell.
Still, it could work
All this is not to say a pet MLM cannot be done. At least one company, Life's Abundance, features a line of pet products central to its platform. Founded in 1998 as Trilogy International, the company's original commitment was to offer health products for people, the planet and pets. Company founders Dennis and Carol Berardi joined forces with holistic veterinarian Jane Bicks, DVM, in 1999 and formulated a line of pet products including natural pet foods for puppies, dogs and cats; pet care products; supplements for coat, agility and multivitamins; and functional treats for heart health, dental health and treats with antioxidants. The company also offers a small line of human supplements and home cleaning products. The line is sold through independent representatives and through an auto-ship program.
Renamed Life's Abundance in 2010, the company did not respond to requests for an interview, but it does appear to be reinvigorated. It built a new headquarters in Jupiter, Fla., in 2012 and was recently named as one of the top 50 Florida companies to watch, a designation sponsored by the Florida Department of Economic Development in association with the Edward Lowe Foundation. Life's Abundance is a NASC member, but the products are not audited  and do not display the NASC seal.
Subscribe and receive the latest updates on trends, data, events and more.
Join 57,000+ members of the natural products community.
You May Also Like
---