National Research Council Canada/Industrial Research Assistance Program 'NRC-IRAP' Funds McMaster University Study on COLD-fX'R'
National Research Council Canada/Industrial Research Assistance Program 'NRC-IRAP' Funds McMaster University Study on COLD-fX'R'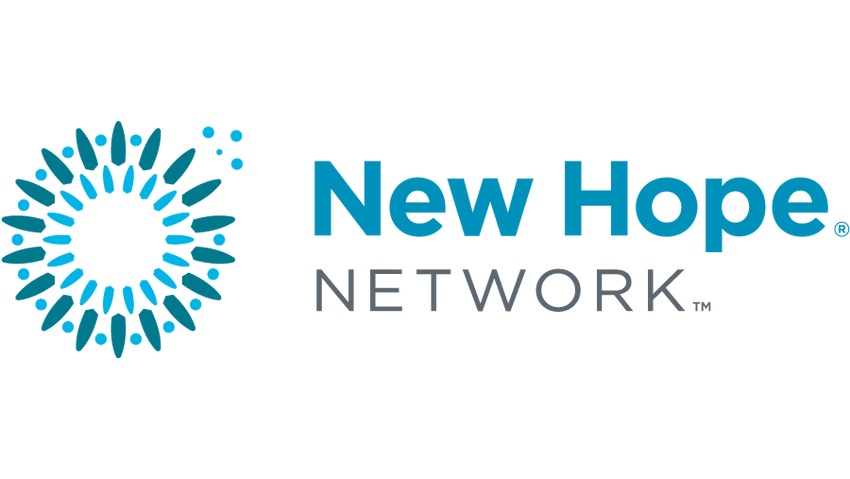 EDMONTON, ALBERTA--(CCNMatthews - Dec. 14, 2006) - CV Technologies Inc. (TSX:CVQ), maker of COLD-fX(R), today announced details of a study, being launched with the support of NRC-IRAP, to investigate the precise molecular mechanism of action of CVT-E002 - the active ingredient in COLD-fX - to further understand how it enhances the immune system.
Previous studies have shown that CVT-E002 works by causing the innate immune system - our first line of defense against viruses and bacteria - to increase both its proliferation and activity of macrophages and Natural Killer (NK) cells. This new study will investigate the precise "immune biochemical pathways" and the role of what scientists call germline-encoded "Pattern Recognition Receptors" (PRRs) to further expand the understanding of how CVT-E002 is able to enhance the innate immune system.
This laboratory study will be headed by Dr. Kenneth Rosenthal, Director of Molecular Medicine and professor in the Department of Pathology and Molecular Medicine at the Michael G. DeGroote School of Medicine, McMaster University in Hamilton, Ontario. Dr. Rosenthal is known for his research on mucosal immunity against viral infection and what are known as "innate immunologicals".
CV Technologies president, CEO and Chief Scientific Officer, Dr. Jacqueline Shan says, "We are pleased that the NRC under its IRAP program continues to work with us and support the further research of COLD-fX to explore its detailed mechanism of action in this exciting new direction. These studies will provide important information which could lead to expanding the use of COLD-fX for purposes beyond the prevention and treatment of cold and flu."
---------------------------------------------------------------------------
Scientists believe PRRs perform a lookout role to sound an alarm when the body is under attack and trigger a variety of antimicrobial defense mechanisms.
New and exciting insights into the importance of the innate immune system are revolutionizing our understanding of how we can protect the human body against infections. Because "innate immunologicals" are able to enhance innate immune responses, new strategies for their use as stand alone agents appear to hold promise to provide immediate protection or treatment against infections with bacteria, viruses or parasites.
NATIONAL RESEARCH COUNCIL
The National Research Council of Canada (NRC) through the Industrial Research Assistance Program (IRAP) has a long standing relationship with CV Technologies and has worked closely over 10 years on the development of COLD-fX. A previous pre-clinical study run with the assistance of NRC-IRAP at McGill University in Montreal provided evidence to support the hypothesis that CVT-E002 may have potential as a cancer therapy and may also support the immune system during cancer treatment. The NRC-IRAP works with partners from industry, government and universities to spark innovation and give Canadian companies a competitive edge in today's marketplace.
ABOUT DR. KENNETH ROSENTHAL
Dr. Kenneth Rosenthal studied in the Department of Medical Science (Immunology) at McMaster University, Hamilton, Canada and received his PhD in 1978. He joined the faculty in 1981 and is currently Director, Molecular Medicine, Department of Pathology and Molecular Medicine and head of the Viral Vaccines Division, Centre for Gene Therapeutics. He studied at the Scripps Clinic and Research Foundation at La Jolla, California and the University of Zurich under a Nobel Prize winner in Physiology and Medicine. He has written extensively on immunology and virology including contributing to chapters in 13 books, nearly 40 journals including Nature and the New England Journal of Medicine and authored 183 abstracts. He has received 34 research grants including one currently from the Bill and Melinda Gates Foundation. He holds memberships in six professional societies including the American Association of Immunologists.
ABOUT CV TECHNOLOGIES INC.
CV Technologies, founded in 1992, is a global leader in the development and commercialization of naturally derived, evidence based, natural therapeutics for disease prevention and health maintenance. The Company's lead product - COLD-fX - strengthens the immune system and is widely used as a leading over the counter remedy (OTC) for preventing and relieving cold and flu infections. In the United States it is marketed as an immune enhancing dietary supplement. COLD-fX continues to rank as the number one selling cold and flu remedy in Canada (ACNielsen's MarketTrack Drug Service for Cold Remedies, Natural Supplements & Vitamins Categories for the 52-week period ending September 2, 2006). COLD-fX, with its unique and patented mechanism of action was standardized according to the Company's ChemBioPrint (CBP) Process. The CBP process precisely identifies the chemical profile and biological activity of multi-active compounds in evidence-based natural therapeutics. The CBP process also provides a manufacturing protocol that ensures each batch of the final product delivers verifiable and provable health benefits.
This news release contains forward-looking statements that are subject to risks and uncertainties that may cause actual results or events to differ materially from the results or events predicted in this discussion, including those comments predicting the timing and/or initiation of clinical trials, whether enrolment in ongoing clinical trials will proceed at an acceptable rate, clinical trial results and associated regulatory clearances, the potential for success in the U.S. market and whether or not research studies will lead to new indications for COLD-fX. Factors which could cause actual results or events to differ include, but are not limited to: the impact of competition; consumer confidence and spending levels; general economic conditions; interest and currency exchange rates; unseasonable weather patterns; the cost and availability of capital; the cost and availability of grants/funding; product development and the risk that clinical trials may not demonstrate the safety and efficacy required to satisfy the regulatory authorities. Although we believe that the forward-looking statements contained herein are reasonable, we can give no assurance that our expectations are correct and that the results, performance or achievements expressed in, or implied by, forward-looking statements within this disclosure will occur, or if they do, that any benefits may be derived from them. All forward-looking statements are expressly qualified in their entirety by this cautionary statement. The Company assumes no duty to update this disclosure.

Subscribe and receive the latest updates on trends, data, events and more.
Join 57,000+ members of the natural products community.
You May Also Like
---