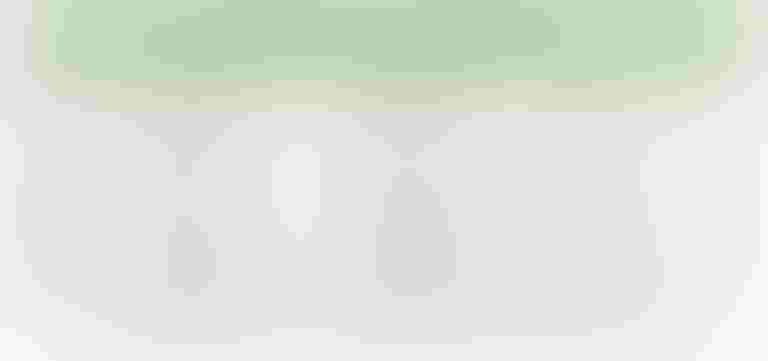 After another full year of robust deal activity across the broader nutrition industry, 2013 ended with a "Big Organic Bang!" when on December 9, WhiteWave Foods announced its intent to acquire organic produce pioneer Earthbound Farm for approximately $600 million. This transaction—as well as the slew of deals announced in rapid succession throughout the year—highlights that activity within the nutrition industry continues unabated, and participants across all levels of the industry remain keenly focused on the high growth areas of health, wellness and nutrition.
With regard to mergers and acquisitions, strategic acquirers such as Nestlé, Campbell Soup, Danone, Post and Omega Protein remained extremely active in acquiring businesses, while private-equity firms such as Catterton Partners, VMG Partners, TA Associates and Kainos Capital both invested in new companies and exited investments. In capital markets activity, a number of initial public offerings and follow-ons were completed, and even the rare "take private" transaction came late in the year when Permira announced its intent to acquire Atrium Innovations for approximately $1 billion.
Scott Van Winkle, a senior equity analyst for Canaccord Genuity who has analyzed the nutrition industry for nearly two decades, says, "While the nutrition industry has over the past decade seen a significant amount of annual M&A and investment activity, the rapidly increasing size, scale and growth of these brands and categories has accelerated both interest and activity in the industry. We have seen this over the past few years. We saw this in 2013, and we would expect the velocity to only increase from here."  
Following are NBJ's top 10 deals of the year that was 2013.

WhiteWave acquires Earthbound
This deal ranks at NBJ's top deal of 2013, and it does so in terms of impact. The purchase price was approximately $600 million in cash, but the transaction carries broad significance as it marks one of the first instances of "Big Organic" buying "Big Organic" to establish a larger, more competitive platform within the organic food industry—one with enough size and scale to be as, or more, competitive than the conventional food platforms of the large, global food companies. This is significant, and it may herald the rise of organic to an entirely new level.
With the addition of Earthbound—which added approximately $500 million in 2013 revenues with more than 100 products and the #1 brand in organic produce—WhiteWave establishes itself as one of the top companies within the broader food industry, with a special leadership position in organic food and beverage products. The company now ranks as #1 in organic milk, #1 in organic produce, #1 in plant-based foods and beverages, and #2 in coffee creamers. At press time, the company boasted more than $4 billion in market capitalization, well below that of the larger global food companies but rivaling other key organic competitors like Hain Celestial.
Andrew Rosen of Kainos Capital, the private-equity backer behind Earthbound and an investor in leading middle-market companies, remarks on the deal: "While this is obviously a nice transaction for all involved, we are proud to have been able to work with such a wonderful business and to help ensure it finds a great home with WhiteWave, now an even stronger leader within the organic industry."
What is interesting to note is that WhiteWave was not always so large, nor was it a public company boasting a multi-billion-dollar market capitalization. In fact, the company that first bore the name began in 1996 as a small organic food products company and the manufacturer of Silk, the nation's leading refrigerated soymilk brand. In 1999, Dean Foods acquired a minority stake in the business, and in 2002 they purchased the remaining 64%. By that year, the soymilk category was gaining traction and Silk had become a leader in the refrigerated soymilk market.
In 2004, Dean Foods consolidated its organic businesses into the WhiteWave platform and established the company in its current form—a leader in the organic products industry with a strong portfolio of industry-leading brands. In May of last year, WhiteWave was spun off from its parent company to establish itself as an independent, leading force within the industry. Its stable of brands now includes Earthbound Farm, Horizon Organic, Silk, Land O Lakes, Alpro and International Delight.

Campbell's acquires Plum Organics
In line with the trend of large food companies acquiring new technology, innovation and high-growth brands, the Campbell Soup Company announced its acquisition in May 2013 of Plum Organics, a pioneer in pouch-based baby food and a leading baby food brand. Campbell's has been on a mission of late to refresh its core offerings and enter faster-growth categories, and Plum provides the company an entrée into the baby side of the fresh packaged goods category with the #2 organic baby food brand and the #4 baby food brand overall. The brand also enables Campbell's to reach a younger demographic.
The transaction is also significant in that what started as a small, innovative and mission-driven business was able to gain enough momentum to attract at least three rounds of private-equity funding and a number of key owners, including Catamount Ventures, Atlas Consumer Growth, Catterton Partners, Prolog Ventures and Bridgescale Partners. Campbell's has high hopes for the brand and intends to expand distribution and bolster growth. However, a voluntary product recall due to product spoilage late in the year may have slowed that growth in the near term.

Omega Protein acquires Wisconsin Specialty Protein
On February 27, Omega Protein Corporation, a nutritional ingredient company and leader in omega-3 fish oils, announced the $27 million acquisition of Wisconsin Specialty Protein, a manufacturer of specialty whey protein products and owner of the Tera's Whey brand.
While this transaction was not large by industry standards, it is significant in that it marks another strategic step in Omega Protein's continued transformation from a plant and animal nutrition-focused company to a global leader in human nutrition. As CEO Bret Scholtes explains: "This acquisition expands our presence in human nutrition and provides an attractive area for capital allocation. Combined with the other steps we have taken to enhance our position in human nutrition and strengthen our commitment to quality and sustainability, it propels us even further in our transformation." This transaction follows the InCon Processing and Cyvex Nutrition transactions, and was followed by an additional $20 million investment in Wisconsin Specialty's dairy production capability and the launching of the "Nutegrity" brand as the company's master brand for all of its human nutrition products.

Post acquires Premier & Dymatize
As transformations go, Post Holdings' reach into nutrition that began last year is remarkable. The story this year starts in
August when Post, known to most Americans as a leading manufacturer and distributor of branded ready-to-eat breakfast cereals such as Honey Bunches of Oats, Grape Nuts and Fruity Pebbles, announced the acquisition of Premier Nutrition for approximately $180 million. The transaction marks the company's entrance into what it calls "active nutrition" and offers it a platform from which to build a more sizeable presence. Premier Nutrition is distributor of protein beverages and foods—primarily protein shakes and bars under the Premier Nutrition brand, and a marketer and distributor of nutritional supplements—primarily glucosamine-chondroitin beverage products under the Joint Juice brand.
This transaction was followed up later in the year with the acquisition of Dymatize from TA Associates for $380 million, adding another strong competitor in premium protein powders, shakes and bars, as well as nutritional supplements. The two businesses are complementary. While they both distribute into the food, mass, drug channel, Premier Nutrition has a strong focus in the club channel, while Dymatize has a strong presence in specialty distribution. These two acquisitions leapfrog Post into the functional food and beverages and nutritional supplements segments, and establishes the company as a key player in both areas.

Nestlé acquires Pamlab
In February, through Nestlé Health Science, a wholly-owned subsidiary formed in 2012, Nestlé announced plans to acquire Pamlab, a U.S. provider of innovative medical foods. The acquisition extends Nestle's brain health portfolio of products and furthers the company's ability to offer personalized healthcare to address chronic medical conditions through nutrition. Pamlab's products are prescribed by physicians for use under medical supervision and include products targeting diabetes, depression and mild cognitive impairment.  This acquisition complements Nestlé's recent acquisitions of Prometheus Laboratories, Vitaflo and Accera.

Enzymotec completes IPO
In September, Israel-based Enzymotec completed an initial public offering at $14.00 per share, raising $63.5 million for the company. While this was well below the company's initial filing range of $16-$18, the stock jumped more than 29% during the first day of trading to close at over $18 and currently trades at over $27. This was a strong debut for a pure-play nutritional ingredients and medical foods company, one of the rare few to successfully access the public markets. The company's strength lies in a cutting-edge technology and methods for processing lipids, which enable the company to provide solutions to companies worldwide as well as offer its own branded products.

BASF acquires Pronova
After announcing the transaction in 2012, BASF completed its acquisition of Pronova BioPharma ASA in January. This transaction secures the globally focused BASF a leading position in the area of omega-3 fatty acids, a developed and high-growth category that is strong worldwide and has attracted the focus of many large strategic competitors, such as Royal DSM NV, which bought Ocean Nutrition and
Croda International Plc. The transaction was consummated at just over 6x EBITDA, a modest acquisition multiple when viewed in terms of the often double-digit multiples paid for other nutrition companies, as well as the Ocean Nutrition transaction, which was completed at around 9x EBITDA.

New Seasons acquires New Leaf
Continuing on the high level of activity in both mergers and acquisitions, as well as financings of food retailers, Portland, Oregon-based New Seasons Market announced the acquisition of California-based New Leaf Community Markets, which at the time of acquisition operated a total of eight stores in the Santa Cruz, San Jose, Half Moon Bay, Pleasanton and Capitola areas.  New Leaf is a reputed pioneer in the natural & organic grocery industry and fits well with the mission-based and community-focused New Seasons. Both chains have B-Corporation status and donate approximately 10% of their after-tax profits to charity. New Seasons is backed by private-equity firm Endeavour Capital.
Danone acquires Happy Family
Danone, one of the largest global healthy food companies with operations on five continents competing in fresh dairy products, baby nutrition, water and medical nutrition, announced in May its intent to acquire a control stake in Happy Family, an organic baby food company established in 2006 that now holds a 4% market share in the U.S. baby food market. Much like the Campbell's/Plum transaction, this acquisition extends Danone's reach into the fast-growing baby food market. Danone is hoping to use its research & development and distribution muscle to significantly enhance the company's market position, building one of the more sizeable brands in the U.S. and globally.

VMG Partners invests in Justin's
In October, VMG Partners, one of the more successful consumer-focused private-equity firms, especially in the better-for-you consumer segments, announced a minority investment in Justin's LLC, a nut butter and organic candy maker based in Boulder, Colorado. The investment is geared towards giving Justin's the capital necessary to continue its strong growth and to help the company as it executes on its growth plan. This is another signature investment for VMG, which has investments in KIND, Mighty Leaf Tea and BabyGanics, and has a number of key monetizations over the past few years, including Pirate's Booty and Snack Factory.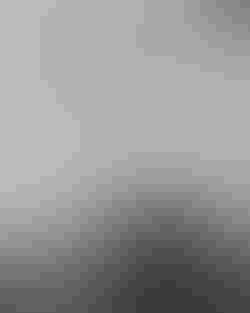 Rodney Clark is Principal and Owner at Maher Advisors, an M&A, corporate finance advisory and consulting boutique focused on the healthy segments of food, beverage and consumer products, and Co-Founder and Managing Partner
Subscribe and receive the latest updates on trends, data, events and more.
Join 57,000+ members of the natural products community.
You May Also Like
---
Sep 20 - Sep 23, 2023
Natural Products Expo East is the East Coast's leading natural, organic and healthy products event.
Learn More