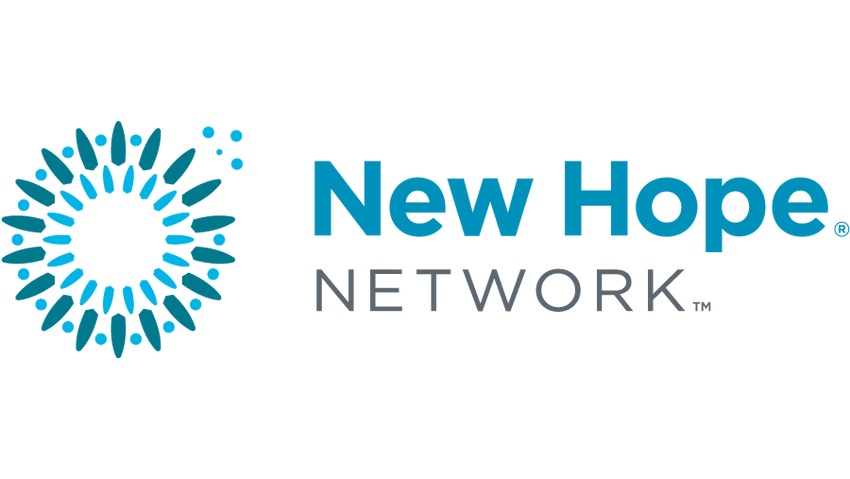 The question for network marketing isn't whether it can change with the times, it's whether it can change fast enough as the landscape lurches from one direction to the next.
Any channel based so closely on social ties must obviously evolve with society. Facebook keeps us in daily touch with friends we might otherwise go years without seeing. You watch their kids grow up on Instagram. Are these social contracts of the virtual variety more fleeting? Yes and no. People move more often now. Social and service clubs have lingered in a protracted decline as their average age climbs and new recruits grow scarce. PTA membership dropped from 12 million in the 1960s to under 5 million in 2012. LinkedIn may connect us to people we've never met, but it's a lousy spot for a Tupperware party.
None of those changes and challenges, however, have stalled growth in direct-sales channels for nutrition products. Multi-level marketing grew at 5.8% in 2013 to reach $5.6 billion, and undoubtedly would have gone higher without ViSalus's negative 44% implosion. Loren Israelsen, president of the United Natural Products Alliance, calls last year's growth a "leveling." "If you look at an industry that is now roughly 60 years old and has grown as dramatically as it has, I think we find there are periods of spring-like growth, followed by a taper and a leveling period," Israelsen says. "Right now, it seems to me that generally it's a period of leveling, that the mature companies are investing for the near future. Those companies who have not really made that investment in R&D and building international markets are increasingly dealing with the headwinds of those decisions."
Changes in the MLM top companies list suggest which crews are navigating those headwinds most keenly. Beyond ViSalus public stumble, NBJ saw Medifast jump Market America Science and ViSalus to move to 7th place. In addition, Advocare jumped XanGo to move up one spot to 12th overall. Across the broader universe of direct sales, the practitioner channel continued strong growth at 9.9%  on $3 billion in annual sales and internet posted a 14.2% gain on $2 billion in sales. Customers looking to buy nutrition and wellness products from direct marketers are not short of options. Across all direct channels, 2013 sales grew 7.8% on $12.3 billion, or roughly 35% of the total US supplement market.
A little extra income
These shifts do not suggest a lack of opportunity abroad, but domestically, the secret to growing the MLM industry may be to remake the image to rebuild the model. Bernie Landes, president at Nutrition Products Consulting and NBJ advisory board member, has watched the industry develop over decades. "I go back to the '70s when Amway was basically soap powder and Nutrilite was sort of a twinkle in their eye," he says. Landes calls recent changes in the MLM model profound, and says nothing illustrates those changes better than how the value proposition is presented to distributors. "MLMs in the past sold the great dream. 'You can fly your own jet.' I'd go to their meetings and there'd be a Rolls Royce and a Lamborghini right on the meeting floor. The last car I saw on the floor was a Smart Car, and then there were no cars."
It's not a get-rich-quick sell anymore, according to Landes. It's selling the idea of generating extra income. "The messaging became, 'You can earn $500 or an extra $1,000, and it can mean a difference in your life.'"
John Blair, senior vice president at NSA/Juice Plus, would agree. He calls the Juice Plus network marketing model "not opportunity driven," and describes the biggest contingent of distributors as "moms on a mission." Those moms are helping Juice Plus grow in the mid-single digits, according to Blair, with a model that "allows them to stay home and still have the satisfaction of having a career." But the sell isn't get rich quick, or really, ever. "We try to create realistic expectations early on," says Blair. "But $500 or $1,000 a month is still a big deal."
Even how the product gets to the end consumer is part of the shifting model. Consumers may learn about the product from a distributor—the distributor still makes the sale— but they get the product direct from the company via an autoship program, a monthly package at their door. The scare story of distributors with garages full of product they paid for but can't sell doesn't happen in the autoship era. "No one sells from the trunk of their car," says Blair. Randi Neiner, also an NBJ advisory board member and consumer research executive at Shaklee, keeps a close eye on the industry as a member of the Direct Selling Association Industry Research Committee. Neiner says autoship is growing and represents about "half the sales" of nutrition products in network marketing. The distributor introduces the product but in the end, the consumer controls the purchase. "It has to be easy to cancel, easy to change," Neiner says. "With more sales going online people can go in and control it themselves." That doesn't make the distributor any less important, Neiner contends. People are quick to consult Google with health and nutrition questions but in the end, personal connections still matter. "Suddenly you buy it because you weren't aware of the benefits of the product," says Neiner, "but it didn't jump into your shopping basket until someone made you aware."
 That's always been true in weight loss. Everybody wants to know how that slender coworker downsized. Neiner, however, sees that changing too. It's not just weight loss for weight loss's sake. "The whole idea of weight—healthy weight—is becoming part of overall good health, as opposed to a separate item by itself." Neiner calls this a major shift that highlights protein drinks and meal supplements purchased by people who may not have considered them in the past. After waves of low-carb and low-fat fads, protein is the macro nutrient last standing, but that doesn't mean consumers know which powder or shake to buy. That's where network marketing comes in. "It's a relationship," Neiner says. "You want somebody you know or trust communicating that positive message."
Tech disrupts again
With autoship, the task of keeping those customers often shifts to the company. If the consumer gets that next month's shipment and there are still a few tubs of protein powder in the pantry, they will likely cancel their subscription. Diets are notoriously difficult to maintain. Smart companies, Neiner says, are stepping in with apps that fit the overall wellness goals. The product is almost de-emphasized. "You talk more about exercise. You put in everything that serves a healthy lifestyle, and it's kind of a tool to help you get there," Neiner says.
That kind of technology, coupled with the distributor-consumer relationship, could put MLM in an ideal spot to capitalize on coming advances in personalized medicine, Israelsen says. Like many in the supplement industry, he sees promise in personalized genetic tests building optimal nutrition programs for individuals. MLM is a high-touch channel where a custom program built for the customer may be more likely to gain acceptance. People are unlikely to grab a genetic test off the endcap at Walgreens. "If you are in the brick-and-mortars, it's far more difficult to engage that consumer," Israelsen says. Personalized medicine could be the big win but it's also a space where size really matters. "Some of the leading companies in that sector are investing heavily in that," says Israelsen.
The obvious technology angle for MLMs remains social networks. People who might think of a few dozen friends off the top of their head have hundreds of friends on Facebook. Blair calls Facebook the ultimate "memory jogger." "It has redefined who is a contact," he says. "It really has accelerated the connection and network process." That's more than obvious in the MLM world, but Blair says there are still surprises. For Juice Plus, it's millennials in the United Kingdom. Sales are growing at triple-digit-levels in that market. The company theorizes a mix of underemployed young people looking for income and consumers looking to shave down their grocery bills with protein shakes as meal replacement. "We don't yet know if this is primarily the result of a perfect storm in that market," Blair says.
Juice Plus is seeing the phenomenon spread into other European markets as well, but Blair says the company has yet to replicate that success domestically. Millennials are on everybody's wish list and, particularly with meal replacement shakes, would seem an ideal target market. They are busy, tech-connected and informed early adopters, but Neiner says she has yet to see anybody crack the code. "Everybody wants their piece of that fruit, but I don't know of one company in particular that is a Millennial company." The lower-hanging fruit includes Gen-Xers. "Gen X is in the sweet spot for direct selling right now," she says. She likes Baby Boomers who are "kicking and screaming as they age," and looking for income to supplement their retirement budget.
Landes isn't sure age groups are as important as interests, and it's easier than ever for people to find others who share those common interests online. He points to doTERRA as a good example. The company sells essential oils promoted for uses that include nutritional antioxidants, and it's growing fast, Landes says. The growth model could be described as every bit as holistic as their product philosophy. "Their growth was footed on the creation of large social networks of women who were seeking solutions," he says. "It became a network of people with common issues, as opposed to people who were just looking to build a multilevel marketing business."
The formula has worked. In 2013, Doterra marked its third straight year topping 30% growth. Pieces of that model can be seen in the sales training at other companies, Landes says. He sees more companies training their distributors as experts and coaches. It's still sales, but it's wrapped in support. "Instead of being 'Mary—the friend who is selling a product,'  it's 'Mary—the health coach who has been trained and certified to be your resource.'" The certification may be no deeper than a weekend webinar, but it adds an aura of authority to the relationship. However it's presented, success comes most often when there is that shared need, Landes says.
On the world stage
Still, finding the combination of a group with a common interest and a product that's applicable to that interest may be the exception. Introducing a 'me-too' MLM program is, as always, difficult when the field gets crowded. The United States is still the single biggest direct selling market, with the World Federation of Direct Selling Associations (WFDSA) pinning 2012 sales at $31.6 billion—27% of that in wellness—but the international market hit $166.9 billion in that same year, with wellness approaching the same split at 25%.
Those are the kind of numbers that can turn a company around. After years of double digit declines, Mannatech popped back with a 22.9% jump in 2013 while domestic sales dropped 1%. 
The money in those international markets, however, comes wrapped in challenges. It's another arena where size matters, according to Israelsen. EFSA regulations are infamously complicated, and growing more so. Looming harmonization in the ASEAN countries presents its own set of hurdles. In some of the markets, large companies can ease their way in by building manufacturing in-country, but that's a major investment. "It's hard to get to the big dinner table," says Israelsen.
As more global markets mature, the opportunities shrink. Japan and the United States are relatively flat, Israelsen says, and "There's a finite limit to how many countries in that tier-two group there are." That said, Israelsen points to Eastern Europe—"Amazingly, Russia has been a robust market"—and advises a focus on countries like Russia where the idea of entrepreneurship could still be considered novel. "American-style own-your-own business is very exciting, because that's new to them."
One of those countries is China, a part of the Asia-Pacific region that WFDSA calculates at 44% of global MLM sales and a $73.4 billion market. Of the regions in WFSDA statistics, Asia- Pacific is also the most promising for nutrition companies with the highest percentage of sales in wellness—36%. But some of the biggest MLM headlines came out of China last year, and they weren't good.
In mid-January, China Daily published an investigation into Nu Skin, the Utah-based health and beauty company that had seen explosive growth in the country and was aiming for $1 billion in 2014 sales from its China distributors. China Daily is the communist party's mouthpiece and government investigations were announced almost immediately. Nu Skin stock, after growing sevenfold in seven years and enjoying a 52-week high the same week as publication, plummeted 40%. China subsequently fined the company $540,000—a modest amount, according to analysts, and indication that MLM is not, in fact, dead upon arrival in China—and Nu Skin stopped promotional meetings, ceasing new applications for sales representatives and limiting sales to retail. Canaccord Genuity research placed the sales force attrition at "roughly 50%" for the first quarter.
What about Herbalife?
Some of that China Daily coverage drifted over to Herbalife as well, with reports of Chinese authorities considering investigations. Herbalife has experienced regulatory skirmishes in that country before. Of course, Herbalife's biggest headaches live back home in the US, as investor and outspoken critic Bill Ackman found some investigatory traction in his short-sale bet on the company's demise. Ackman has loudly called the company a pyramid scheme, and his lobbying of politicians, including Sen. Edward Markey of Massachusetts, is widely seen as the trigger behind a Federal Trade Commission investigation opened in March. The story strays further into the conspiracy zone with news that the FBI and the Securities Exchange Commission are investigating investors on both sides of the argument on suspicions of stock manipulation.
Whichever way the story twists or turns, the industry figures we talked to for this story called Herbalife the victim of false accusation. "Herbalife is being challenged on their basic business model and I suspect that their model will be vindicated," says Landes, who describes Herbalife as evolving away from the common perception of MLM as ravenous expansion machines built on endless recruitment. "It's not your father's Oldsmobile," Landes says. "They've evolved based on the reality that there is a limited number of human beings on the planet who can be distributors."
Neiner calls Ackman's crusade "totally unfair" and largely ineffective. The news has cast no shadow on direct selling, she says. "It didn't hurt everybody. It isn't even hurting Herbalife. Their sales popped back." While Neiner admits that "every industry has a few players that we want to go away," Herbalife isn't one of them. "Their management is doing a good job. Any company can be attacked, and I think that's what's happening."
Blair worries that the fracas "perhaps makes some consumers more cautious about direct selling," but he thinks the smart companies have already revised their business model to deflect any criticism. "In our case, our model is so dramatically different that we don't expect any fall out."
Israelsen calls it a distraction, for Herbalife and everybody else. "It seems to be a soap opera," Israelsen says. "They have other things they'd like to be working on." That distraction, whether or not Ackman wins his $1 billion bet, is not slowing MLM down. Innovation happens. What Israelsen calls "a high risk tolerance" keeps the barrier to entry low for new ideas. "There is a Silicon Valley-like tradition here, which is to move through bad ideas quickly," says Israelsen. "The market will tell you pretty fast which is a good or bad idea."
Even older companies can keep up and pull ahead in changing markets. Founded in 1956, Shaklee doubled sales over the past two years. Change, as in all things, remains the constant, but the rate of change can shift ever higher. There are new markets to enter and new networks to master. For now, the MLM industry is keeping pace.
Subscribe and receive the latest updates on trends, data, events and more.
Join 57,000+ members of the natural products community.
You May Also Like
---
Sep 20 - Sep 23, 2023
Natural Products Expo East is the East Coast's leading natural, organic and healthy products event.
Learn More