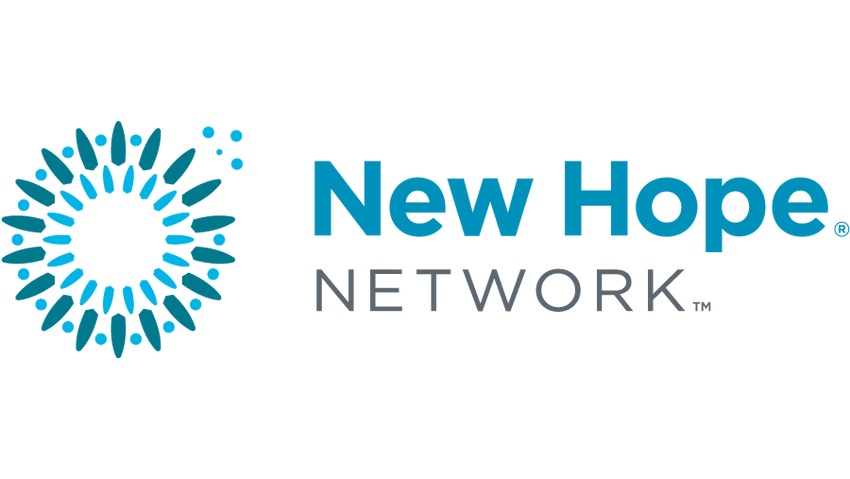 by Mitchell Clute
Pills are so passé. Or so you might think if you check your distributor's catalog and see the growing variety of alternative-delivery systems available. The new products run the gamut from traditional multivitamin formulations to energy-drink replacements and probiotics, and they come in every form from gummies to fizzing tablets.
"I definitely believe this trend will continue to grow," says Michael Bylinkin, director of marketing for Hero Nutritionals, based in San Clemente, Calif. "A lot of people either have a difficult time with, or simply a distaste for, swallowing pills, so they're looking for alternative-delivery systems to make it easier."
Hero Nutritionals started its Slice of Life line for adults after the success of the Yummi Bears line for children, and now has five gummy SKUs for grown-ups, including a multi, an omega 3-6-9, a B vitamin energy, a vitamin C and a Co-Q10 product. "With the gummy delivery system, you really can't tell you're taking a vitamin," Bylinkin says. "They taste really good."
Multivitamins are like the minivans of the supplements category, dependable and useful but a little dull. New delivery systems maintain the usefulness, but give the form a sports-car makeover.
"Over the past 30 years, the VMS category has failed to evolve much beyond the original pill form, resulting in slow annual growth despite a significant increase in consumer interest in health and wellness," says Kate Jones, vice president of Nutrition Now, a Vancouver, Wash.-based manufacturer of gummy supplements, which makes stand-alone vitamin C, D, B12, B-complex, omega-3, calcium and Co-Q10 in addition to a gummy multi. "Today over 50 percent of all children's vitamins sold [in the natural channel] are in gummy form, and we think our adult gummy vitamins will do for the adult market what our Rhino gummies did for the children's category."
An added benefit is bioavailability. Unlike pills, these vitamins don't have to spend as much time dissolving in the stomach before they're absorbed.
The energy supplements category is home to many delivery innovations. In part that's because it tends to attract younger shoppers who are more open to new products. But there's also a growing need for alternatives to the plethora of energy drinks on the market, both for nutritional reasons and ecological ones, according to Brad Barnhorn, executive chairman of San Francisco–based Bevology, manufacturers of the Zenergize line of effervescent tablets.
"We wanted to change the world of prepackaged beverages, where people ship water and plastic around the world, and to create a more portable, better-tasting and more effective product," Barnhorn says. "For many of these beverages, the name is just a marketing slogan, but there are no real nutrients."
Zenergize sells its product in packs of 10 tablets, each of which flavors 12 to 16 ounces of water. The fast-dissolving tablets are sweetened with stevia, contain no sugar and have only two calories. The line includes a weight loss/fat burner, an immunity booster, an electrolyte replacement for athletes and an energy/antioxidant combo in addition to a multivitamin. Several varieties have two flavors to choose from, with fanciful combinations like raspberry-green tea and pomegranate-açai to entice younger buyers.
"Our tablets weigh 5 grams, but when you look at an energy drink it contains 32 grams of sugar," Barnhorn says. "Obviously, that math won't work, so we launched the first natural effervescent, with products for five different need states." Unlike many energy drinks, Zenergize is sold as a supplement, both because of its higher nutrient levels and because of its stevia sweetener, which the Food and Drug Administration has not approved for food products.
Barnhorn says the products have taken off, despite the fact that U.S. consumers don't have the same heritage of vitamins in effervescent forms that Europeans do. As with gummies, effervescent tablets work faster in the body, which is key with certain products like energy and hydration supplements.
"Effervescents have a real scientific underpinning in terms of bioavailability," Barnhorn says. "The sodium bicarbonate that makes them fizz also carries nutrients into the system." In addition to their green profile compared with energy drinks, Barnhorn touts Zenergize's portability. "Consumers like having the convenience of a tube with tablets in it that they can throw in their backpack," he says. "It's a lot easier to carry around."
Another new delivery system is gum. That's right, gum. B-Fresh gum, located in Johnston, R.I., is available in four flavors that offer the cavity-fighting benefits of xylitol and contain high levels of B12 and calcium to raise the mouth's pH level and kill bacteria, resulting in a product that actually fights bad breath at the source rather than masking it, according to the company.
For retailers, the biggest challenge may be figuring out how to let shoppers know about all these new choices in the supplements aisle. "Sampling is definitely a good way to familiarize people with our gummy vitamins," Hero's Bylinkin says. "Because this line is so different, we suggest merchandising it all together, so consumers can see the whole range of products, rather than putting the vitamin C with the rest of the vitamin C, the multi with the multis, etc."
Signage can also help direct consumer attention to new products. "Many consumers think of the supplements aisle as the aisle of confusion," says Jones of Nutrition Now. "With so many brands and forms of vitamins available, retailers need to use strategic signage and other display materials."
Whatever strategies retailers use to entice consumers the first time, manufacturers insist that the flavor and convenience of these new delivery systems will keep shoppers coming back for more.
Mitchell Clute is a Fort Collins, Colo.-based freelance writer.
Natural Foods Merchandiser volume XXVIII/number 10/p.104,106
Subscribe and receive the latest updates on trends, data, events and more.
Join 57,000+ members of the natural products community.
You May Also Like
---
Sep 20 - Sep 23, 2023
Natural Products Expo East is the East Coast's leading natural, organic and healthy products event.
Learn More