New Hope Network supports natural products community through virtual Spark Change platform
New Hope Network supports natural products community through virtual Spark Change platform
Here's the lowdown on Spark Change, a series of virtual events and content activations based on three key pillars—connection, content and product discovery.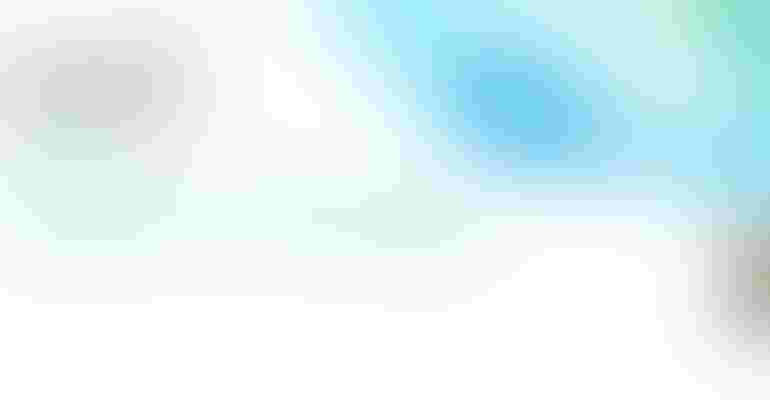 March hit the natural products industry hard. And since then, nearly every aspect of our lives has been disrupted, making 2020 the year of what couldn't be: weddings and graduations, business trips and trade shows (specifically Natural Products Expo West and East, which mean so much to so many of us), hugs and handshakes. The impacts of COVID-19 have been—and will continue to be—devastating. Combined with societal fractures split wide open, we are living with fear, sadness and hopelessness. 
These feelings are very real and they aren't going anywhere anytime soon, especially for those whose businesses and lives have been most directly impacted by our circumstances. Change can indeed be devastating.
Yet, we work in a resilient industry, one that is equal parts heart and grit, one that faces challenges with vigor and creativity. Our collective vision for a healthier, more sustainable future motivates us to be the change, not back down from it. We take on climate, inequity, chemicals and so much more. We can take on 2020, too.
This is why we couldn't be more ready to introduce Natural Products Expo's Spark Change—a digital journey through what's next in product innovation and purpose-driven business. With the cancellation of our trade shows and the inability to connect in the ways we are accustomed, it was more important than ever for all of us at New Hope Network to evolve our thinking and the ways in which we serve the market. While Spark Change directly addresses the unique challenges of today, it also represents a sustainable model for where we want to be tomorrow, one that complements the Natural Products Expos that are foundational to our industry.
What is Spark Change? This series of virtual events and content activations is based on three key pillars—connection, content and product discovery—that will support our community by amplifying diverse voices, connecting buyers and sellers, strengthening relationships among industry stakeholders and using innovation as a force for good. We ask that you join us on this Spark Change journey to support our industry's people and products and, ultimately, to manifest our mission to make the world a better place.
We invite you to attend our five virtual events, starting with the Spark Change Kickoff on Aug. 26, which will celebrate industry innovation and thought leadership through thought-provoking presentations, breakout discussions, networking events, one-on-one meetings and even a livestream cooking demo and concert. During the kickoff event, we'll open up our Product Discovery Zone, a magical place where you can easily find new products and search brands based on category, trend, attribute, industry themes, NEXTY Awards and more; obtain samples; and connect face-to-face with the people behind these brands via video conferences.
Outside of the five main Spark Change virtual events, you can keep right on searching the PDZ and scheduling meetings; you can also participate in educational webinars, lunch and learns and weekly networking events, as well as take in newhope.com product and trend content tied to Spark Change events and themes.
We know the natural products community is eager to stay connected in all of these ways, especially around the themes driving Spark Change programming: mission-driven business, modern health solutions, and organic and regenerative agriculture. We also know that for you to navigate this brave new virtual world, we must make it a seamless experience. Ease and accessibility were top of mind every step of the way as we built this virtual roadmap, from when we've scheduled Spark Change events and for how long, to hosting you in a streamlined platform that uses intelligent matching to connect you with the right people and products and ensure you easily find what you're looking for (and what you never knew existed). Thank you for sharing your time with us to make Spark Change the best possible industry experience.
The name Spark Change means many things. Most of all, we believe it means making 2020 not a year of couldn't, but one of what can, be: reflection, action, transformation, hope. Each of you are the sparks who light the torch that will lead us into the future. So, as you get ready to join us on this journey, ask yourself: How do I Spark Change?

Subscribe and receive the latest updates on trends, data, events and more.
Join 57,000+ members of the natural products community.
You May Also Like
---