New plant-based foods tap classic ingredients, next-gen formulations to reach new markets
New plant-based foods tap classic ingredients, next-gen formulations to reach new markets
Plant-based living is not just for vegan and vegetarian consumers. Here is some insight into the products that are appealing to shoppers as more and more consumers opt for meat-free choices.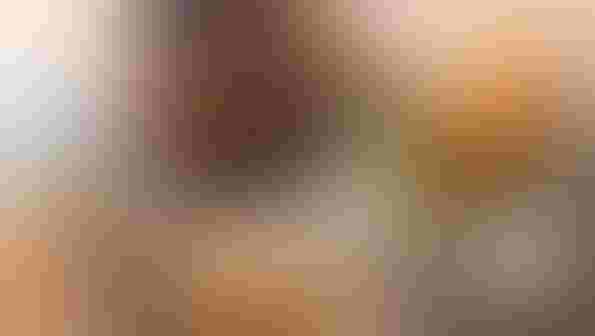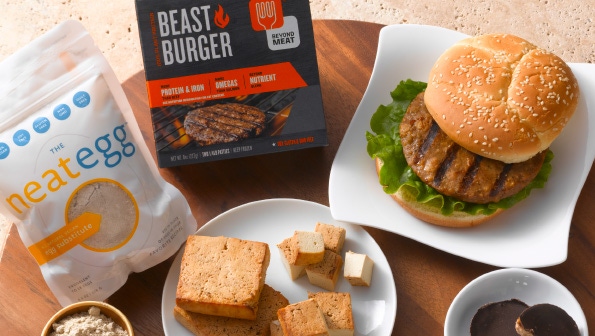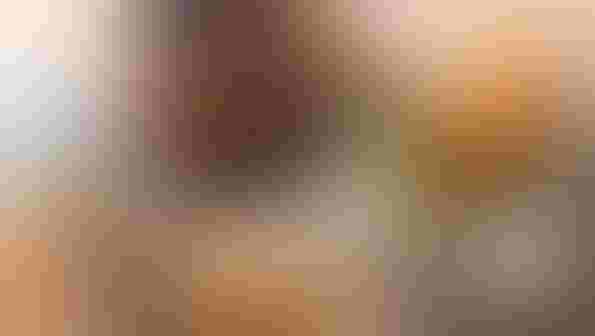 A peculiar phenomenon is occurring in the plant-based category. While just 5 percent of the U.S. population claims to follow a vegetarian diet and a mere 2 percent say they are strict vegans (no meat, dairy, eggs or honey), meat-eating consumers increasingly buy vegan and vegetarian products.
Three drivers inspire reduced animal and animal byproduct consumption: animal welfare, environmental concerns and personal health. Over the past five years, these motivations have remained fairly consistent. Yet the category is definitely growing—sales of products labeled vegan and vegetarian sizzled to over $47 million in the 52 weeks ending Nov. 30, 2014—up 23 percent from the same time in 2013, according to market research firm SPINS. At $11.5 million, refrigerated dairy alternatives such as almond milk and hemp milk garnered the highest revenue; while sales of non-dairy yogurt and kefir grew an amazing 73 percent in the 52 weeks ending Nov. 30, 2014—likely because of the continued desire for protein-rich and fermented foods.
Mainstream awareness about plant-based living is largely to thank for such growth—especially thanks to improved access to vegan information via social media and recipe resources, say Matthew Glover and Jane Land, founders of veganuary.com, a website that promotes veganism. Plus, category innovation is on fire, as newer companies including Hampton Creek, Beyond Meat and Impossible Foods invest to create products that mimic meat and other animal foods like eggs.
Omnivore consumers are adopting vegan ideals such as clean ingredients and compassionate, conscious sourcing. These (non-dairy) cream-of-the-crop products address gluten-free, allergen-free and even paleo shoppers by offering flavorful, nutritious foods that range from sporting ultra-simple ingredient lists to sophisticated formulations.
We're having a plant-based revolution, and this time, everyone's invited. 
Paleo meets vegan
And you thought it couldn't be done. Though the paleo diet is classified as one that includes ample meat, a new group of paleolithic eaters is opting for "peganism," an eating style that eschews meat, eggs, grains, dairy, beans and fish for nuts, seeds, fruits and vegetables, roots and vegetable fats. Mark Hyman, MD, author of The Blood Sugar Solution (Little Brown & Co., 2012) coined the term "pegan." 
"This way of eating makes the most sense for our health and the health of our planet," Hyman wrote on his website. "It is sustainable and kinder to animals. While few consumers adopt this highly restrictive diet entirely, these "pegan" products use as few ingredients as possible—all of which were around 10,000 years ago.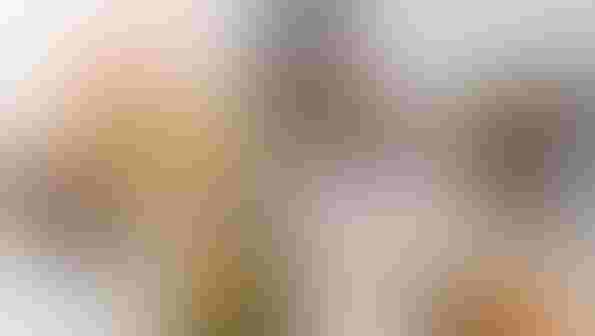 Appleooz Crunchy Apple Chips
Ideal for choosy kids, thin apples slices are soaked in apple, orange, pineapple and lemon juice and slowly dehydrated into a crispy snack. A touch of cinnamon makes them truly treat-like. Just 50 calories per serving. SRP: $11.95
Chia Co. Pod Coffee
Just four ingredients—chia seeds, coconut milk, coconut palm sugar and camu camu powder—are in this adorable take-anywhere cup. Gluten free and Non-GMO Project Verified, this 150 calorie snack is a prime example of how ancient ingredients can be designed for modern lifestyles. SRP: $3.29
Eating Evolved Coconut Butter Cups
Coconut innovation does exist! These tasty paleo-friendly dark-chocolate cups are filled with ooey gooey coconut butter—finely ground coconut meat spiked with maple sugar and sea salt. A guilt-free treat with only 3 grams of sugar per serving. SRP: $2.99
Hu Chocolate
Hu's motto, "Get Back To Human," perfectly encapsulates the growing trend of eating food that was around 10,000 years ago. Paleo and vegan, these 72 percent chocolate bars contain just a few ingredients such as cacao, organic coconut sugar and almonds. SRP: $6.50
Laughing Giraffe Cashew Curry Snackarola
This addictive curry-spiced paleo granola contains clusters of cashews, coconuts and currants, binded with agave, lemon and pink sea salt. This is a hunger-slaying snack shoppers can eat straight from the bag. SRP: $4.49
Pantry staples
No weird, unpronounceable ingredients here. With ingredients like beans, chickpeas, nuts, seeds and more, these plant-focused convenience items could potentially be made in shoppers' homes. Diehard homesteaders can whip up hummus or bake kale chips into a satisfying crisp, but juggling work, caring for family members and making time for exercise and recreation makes frozen meals and convenience items increasingly more appealing.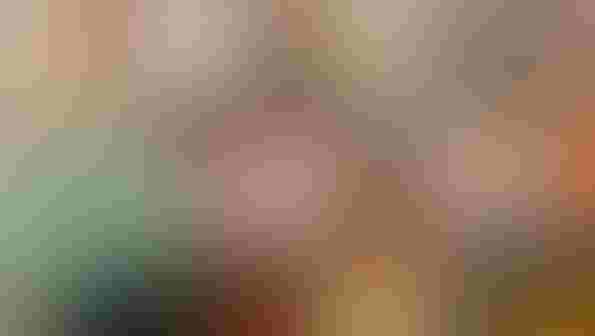 Evol Street Tacos Sweet Potato, Black Bean & Goat Cheese
No taco truck in sight? No problem. Evol's vegetarian frozen tacos offer a quick, tasty meal that contains 8 grams of protein and just 220 calories. We love the included packet of spicy tomatillo salsa. SRP: $4.99; Booth 3638
Hope Foods Super Hemp Organic Hummus
Hemp branches out from protein powder when blended with chickpeas, tahini, lemon juice and spices. This spread contains twice the protein than traditional hummus, lending a high-nutrient nutty flavor and creamy texture. SRP: $4.29
Neat Egg
Neat's tasty nut- and chickpea-based meat replacements (which call for an egg) are now vegan-friendly, thanks to this egg replacement. Add 2 tablespoons water to 1 tablespoon of the chia and garbanzo bean mixture; mix well; add to your favorite recipes. Eighteen "eggs" per package. SRP: $5.99-$6.99
Pacific Northwest Kale Chips
Savory and salty kale chips flavored with recognizable ingredients such as organic cashews, nutritional yeast, rosemary, hatch chiles and even white truffle oil. These crispy, healthy chips are dehydrated at a raw-approved 112 degrees and made by a B Corp Certified company, too. SRP: $5.99
Treeline Treenut Cheese Chipotle Serrano Pepper
Our favorite nut-based, vegan cheese launches a new spicy, smoky oh-so-good flavor. Just six ingredients (cashews, lemon juice, chipotle peppers, serranos, vegan culture and salt) comprise this delicious non-dairy spread, perfect for slathering on bagels or using as a dip. SRP: $7.50-$8.50
Throwback ingredients
Vegetarians and vegans in the 1970s and 1980s likely incorporated meat substitutes such as tofu and margarine into recipes for higher protein and fiber. These plant-based products improve on the classic vegan fare with better-for-you ingredients like non-hydrogenated avocado and coconut oils, and ready-to-eat USDA Organic marinated tofu. The modernized staples hit the mark on flavor, nutrition and convenience.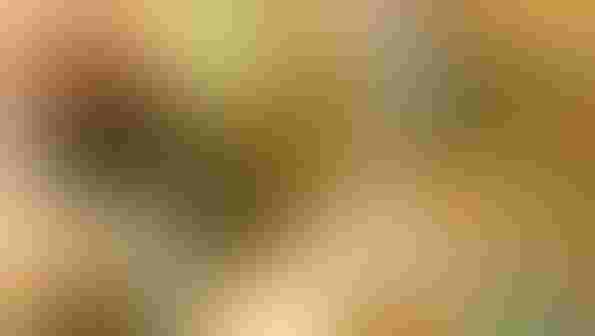 Earth Balance Vegan Avocado Spread
The beloved non-GMO, vegan brand adds to its signature plant-based spreads with slightly fruity avocado oil blended with palm and canola oils. Always non-hydrogenated, consumers can use as a non-dairy butter replacement when baking, too. SRP: $5.99
Field Roast Grain Meat Co. Chao Slices Creamy Original
It's surprising that an ingredient combination like fermented tofu ("chao"), coconut oil, corn and potato starch, sea salt and olive extract could create such a cheese-like taste and texture, but somehow, Field Roast's new non-dairy slices hit the mark. SRP: $5.99
Hilary's Eat Well Ranch Chia Dressing
A dairy-free balsamic dressing is a no brainer. But a vegan ranch dressing? That's a bit more difficult. That's why we can't get enough of this Non-GMO Project Verified chia-packed salad dressing, made with coconut milk, organic apple cider vinegar and more. SRP: $4.69
Lightlife Smart Patties Original Burger with Quinoa
From a 1979-founded brand comes a 100-calorie burger. Made mostly with soy products including soy flour, soy protein concentrate and soy sauce flavors, quinoa adds texture and amino acids, making this product a complete protein source. SRP: $4.49
Nasoya TofuBaked Teriyaki
The best tofu is pressed, marinated and baked—a process that takes quite a bit of time to do correctly. Now with this USDA Organic ready-to-eat tofu, the vegan staple can quickly be incorporated into salads and stir-fries. Flavored with soy sauce, cane sugar, garlic, onion, vinegar and nigari, also called sea water extract. SRP: $4.99
Bright future
As negative videos of factory farming permeate the mainstream media and continuing research extols the virtues of cutting back on meat, eating more plant-based fare is becoming the norm. The next iteration of vegan and vegetarian foods aim to attract "crossover" shoppers that seek meat and dairy alternatives a few days out of the week. Cutting edge foods mimic red meat with unique plant proteins from pea and flax; offer gut-health benefits such as added probiotics; and combine superfoods including hemp and sacha inchi seeds for full-spectrum nutrition. With these newbies on the market, vegan eating no longer means sacrifice.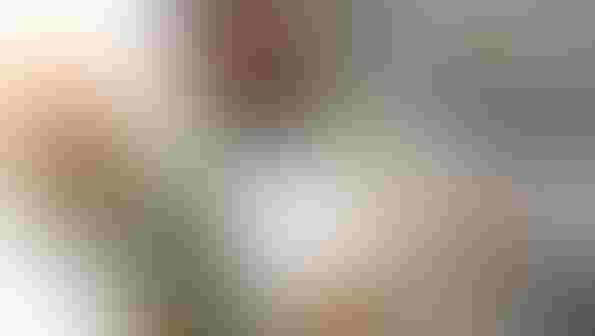 Beyond Meat Beast Burger
Beyond Meat's new plant-based burger is designed to attract omnivore consumers. Juicy and meaty, pea protein isolate, oils from flax, sunflower, canola and sustainable palm, tapioca starch, natural flavors and more lend a convincing texture. An impressive blend of boosters like sea buckthorn, moringa leaf and pomegranate seed powder up the nutrition. SRP: $4.99
GoodBelly Probiotic Juice Drink
We love GoodBelly for the beverage's efficacious dose of belly-improving probiotics, USDA Organic certification and Non-GMO Project Verification. Now we love this vegan brand even more for its sleek new packaging, with a cute cutout on the back of the box. SRP: $2.99-$3.99
Sweet Earth Functional Burritos Get Cultured!
A breakfast designed to jumpstart your digestive tract, Sweet Earth's seitan burritos get a functional boost with probiotic-packed fermented foods, including kimchi, tofu, ginger, edamame and mushroom. Plus, this high-protein burrito contains added Lactobacillus. SRP: $2.99
Vega One All-In-One Nutritional Shake French Vanilla
Now updated for 33 percent more protein and twice the amount of nutritious greens, Vega's no-sugar-added products represent the future of clean vegan eating. Made from a dizzying amount of healthful ingredients like hemp, sacha inchi seed, spirulina, kale, shiitake mushroom and more, each scoops offers 20 grams protein, and 80 percent of your daily vitamin C requirements. SRP: $69.99
Subscribe and receive the latest updates on trends, data, events and more.
Join 57,000+ members of the natural products community.
You May Also Like
---