New Study Confirms Eating Tree Nuts Contributes to Overall Heart Health
New Study Confirms Eating Tree Nuts Contributes to Overall Heart Health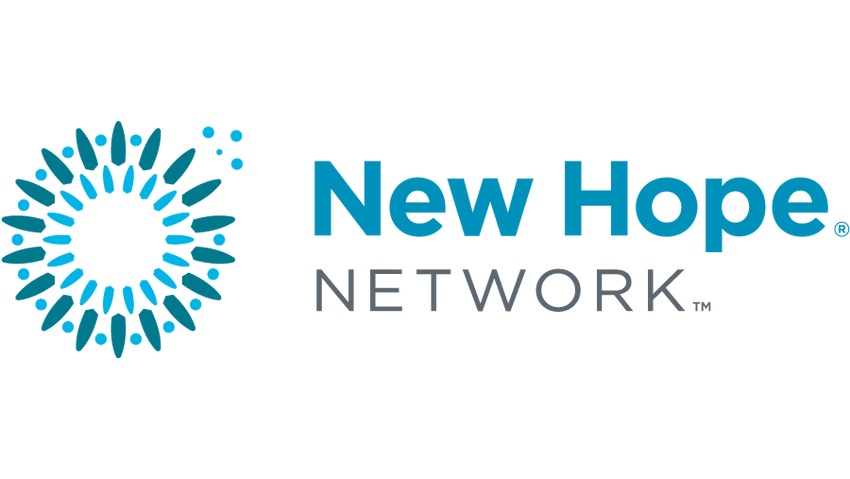 A new nut and blood lipid study published on May 10, 2010, in Archives of Internal Medicine, led by Dr. Joan Sabate and colleagues at Loma Linda University (Loma Linda, Calif.), confirms that eating nuts, like pistachios, have a total and LDL (bad)-cholesterol-lowering effect, supporting the evidence that regular nut consumption can lower the risk of coronary heart disease (CHD).
The most wide-ranging study to date, this pooled analysis is a systematic way to group results from many studies and treat them as one large study. Twenty-five studies from seven countries were included showing results from 583 people with normal and slightly elevated cholesterol levels, who were not on cholesterol-lowering medication. The research support was provided by Loma Linda University and the International Tree Nut Council Nutrition Research & Education Foundation.
"Nuts, such as pistachios, are continually proving their worthy place in the daily diet due to their numerous health benefits," said Dr. Constance Geiger, nutrition expert for the Western Pistachio Association (WPA) and its nutrition education Web site, TheGreenNut.org. "This wide-ranging study further shows that when nuts such as pistachios, are eaten on a regular basis, they help lower total and LDL (bad) cholesterol thereby lowering the risk of heart disease."
Researchers at Loma Linda University found that those who ate about 2.4 ounces of nuts, such as pistachios, per day had an average reduction in total cholesterol and LDL cholesterol of 5.1 percent and 7.4 percent, respectively. A 7.4 percent reduction in bad cholesterol may help lower the risk of heart disease by a similar amount (7.4 percent). Furthermore, the LDL-to-HDL ratio and total cholesterol-to-HDL ratio were also significantly lowered in subjects; 8.3 percent and 5.6 percent, respectively. These results may be even more powerful predictors of lower cardiovascular risk. Notably, the effect of nuts was dose-related, showing that the more nuts that were eaten the larger the effect on blood lipids.
Past Studies Support Evidence
Recent studies on pistachios further confirm these findings. Results from an ongoing study conducted at Penn State University (Gebaurer et al 2008) suggest a dose response of pistachios on blood cholesterol levels.
Compared to the control diet, a diet including 20 percent of calories from pistachios lowered LDL cholesterol about 12 percent and the diet containing 10 percent of calories from pistachios lowered LDL cholesterol by 9 percent. These results indicate the risk of heart disease may be lowered 10 to 12 percent. Furthermore, similar to the Sabate study, the 10 percent and the 20 percent pistachio diets, respectively, showed a dose-response lowering (P less than 0.05) of the LDL-to-HDL ratio (-3 percent and -11 percent) and the total cholesterol-to-HDL ratio (-1 percent and -8 percent).
Importantly, the researchers noted that the reduction in LDL cholesterol observed was seven times greater than would be expected from only the fatty acid profile of pistachios. They suggest that the lipid-lowering effects not only reflect the fatty acid profile of the diet, but also are the result of other bioactive substances in pistachios, perhaps phytosterols and fiber. Pistachios provide 3 g of fiber in one ounce.
Pistachios Facts
Pistachios -- the only Green Nut - are a naturally cholesterol-free snack that contains just 1.5 grams of saturated fat and 13 grams of fat, the majority of which comes from monounsaturated fat. A one-ounce serving of pistachios equals 49 nuts, which is more nuts per serving than any other snack nut. One serving of pistachios has as much potassium (300mg, 8 percent) as an orange (250mg, 7 percent), making it a nutritious snack choice or ingredient to incorporate into daily diets.
The Green Nut
The Green Nut (TM) and TheGreenNut.org is a nutrition awareness campaign sponsored by the Western Pistachio Association (WPA). Based in Fresno, California, the WPA is a voluntary association representing pistachio growers throughout the country. Founded in 1980, it is the only voluntary organization representing U.S. pistachio growers' interests. It is governed by an 18 member board elected from a variety of states with the shared goal of increasing national awareness about the nutritional benefits of U.S. grown pistachios. For more healthy tips, visit www.thegreennut.org, or follow The Green Nut on Twitter at http://twitter.com/thegreennut.

Subscribe and receive the latest updates on trends, data, events and more.
Join 57,000+ members of the natural products community.
You May Also Like
---