New Study Will Assess Healthcare Professionals' Personal Use of Dietary Supplements
New Study Will Assess Healthcare Professionals' Personal Use of Dietary Supplements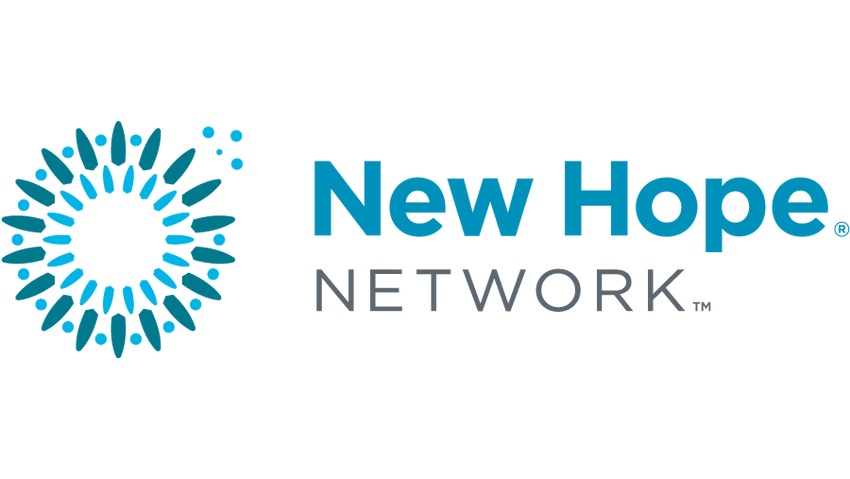 Research Will Address Major Knowledge Gap
in $21 Billion Supplement Industry
WASHINGTON, D.C., September 20, 2007 —"Life…supplemented" — a new campaign managed by the Council for Responsible Nutrition (CRN) — today announced that it is sponsoring significant new research among healthcare professionals (HCPs) to better understand their personal use of dietary supplements and how it may impact the way they counsel their patients about dietary supplements. The online survey has been developed with Ipsos, a leading research firm. Results of the survey, which will be fielded during September, are expected to be released in early November.
"A search of the current medical literature reveals less than a dozen articles in peer-reviewed publications on the subject of personal use of supplements among clinicians, with papers published since 2000 clearly reflecting a growing interest in the topic among academicians," said Steve Mister, CRN's president and CEO.
The top-line findings of published research are: demographics (e.g., gender, age, occupation, race and location) appear to be a factor in healthcare professionals' use of supplements;1,2 and many of those surveyed agree that education about supplements would be helpful to them.3,4,5

Mr. Mister added that because of the disparities among definitions of dietary supplements, instruments and populations surveyed, more questions are raised by the existing literature than are answered. "At this stage, it's impossible to say with certainty whether the personal use of supplements by healthcare professionals correlates to their recommendations to patients."
"This represents a significant knowledge gap that needs to be addressed," says Tieraona Low Dog, M.D., director of Education for the University of Arizona's Program in Integrative Medicine.
"At this time, we do not know how the majority of healthcare professionals view dietary supplements in terms of their own health, or how these views then impact their discussions with patients in the clinical setting."
The survey is part of the "Life…supplemented" campaign, an initiative designed to help consumers create a healthy lifestyle and a personal culture of wellness that focuses on healthy diet, supplements and exercise.
In an era in which empowered patients are increasingly taking control of their healthcare, dietary supplements — including vitamins, minerals, botanicals, sports nutrition supplements, weight management products and specialty supplements — have become a $21.4 billion industry.6
More than 150 million Americans — just over two-thirds of U.S. adults7 — use supplements each year to promote optimal health and well-being and offset nutritional deficits. According to CRN, a majority of adults taking supplements also report they engage in other smart lifestyle behaviors, such as trying to eat a well-balanced diet, engaging in regular physical activity and seeing their doctors regularly.

About the Council for Responsible Nutrition
The Council for Responsible Nutrition (CRN), founded in 1973, is a Washington, D.C.-based trade association representing dietary supplement industry ingredient suppliers and manufacturers. CRN members adhere to a strong code of ethics and manufacture dietary supplements to high quality standards under good manufacturing practices. "Life…supplemented" is an industry-wide campaign funded by 25 companies and is a trademark of the Council for Responsible Nutrition. For more information about CRN, visit www.crnusa.org. For more information about "Life…supplemented" visit www.lifesupplemented.org when the website goes live in late September.
###

1 Gardiner P, Woods C, Kemper KJ. Dietary supplement use among healthcare professionals enrolled in an online curriculum on herbs and dietary supplements. BMC Complementary and Alternative Medicine 2006 Jun 12;6:21.
2 Gardiner P, Legedza A, Woods C, Phillips RS, Kemper KJ. Herb use among health care professionals enrolled in an online curriculum on herbs and dietary supplements. Journal of Herbal Pharmacotherapy 2006;6(2):51-64.
3 Cashman LS, Burns JT, Otieno IM, Fung T. Massachusetts registered dietitians' knowledge, attitudes, opinions, personal use, and recommendations to clients about herbal supplements. Journal of Alternative and Complementary Medicine 2003 Oct;9(5):735-46.
4 Hayes KM, Alexander IM. Alternative therapies and nurse practitioners: knowledge, professional experience, and personal use. Holistic Nurse Practitioner 2000 Apr;14(3):49-58.
5 Lee YK, Georgiou C, Raab C. The Knowledge, Attitudes, and Practices of Dietitians Licensed in Oregon Regarding Functional Foods, Nutrient Supplements, and Herbs as Complementary Medicine. Journal of the American Dietetic Association 2000 May;100(5):543-8.
6 2005 Nutritional Business Journal http://www.crnusa.org/pdfs/CRN_FACT_DSSafeRegulatedBeneficial_07.pdf.
7 Council for Responsible Nutrition 2007 Consumer Confidence Survey.
CONTACT:
Veronica Hunt
CRT-Tanaka for "Life…supplemented"
(310) 659-5380
Judy Blatman
CRN for "Life…supplemented"
(202) 204-7962
Subscribe and receive the latest updates on trends, data, events and more.
Join 57,000+ members of the natural products community.
You May Also Like
---