New Tool Streamlines Raw Dietary Ingredient Information Exchange
New Tool Streamlines Raw Dietary Ingredient Information Exchange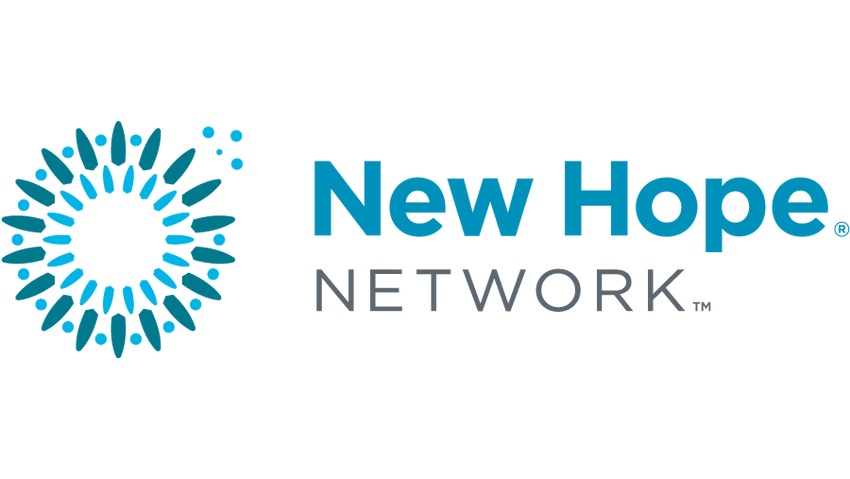 —Supplement Industry Trade Associations Cooperatively Launch New Program—
WASHINGTON, D.C. — Today, the leading trade associations for the dietary supplement industry announced a voluntary industry-wide protocol—Standardized Information on Dietary Ingredients (SIDI)—to facilitate the efficient exchange of information between ingredient suppliers and finished product manufacturers. This cooperative effort between the American Herbal Products Association (AHPA), the Consumer Healthcare Products Association (CHPA), the Council for Responsible Nutrition (CRN), and the Natural Products Association provides a practical product information guideline, available online at each trade association's web site.
With thousands of raw dietary ingredients in use today, and thousands of buyers and sellers of these ingredients, identifying and properly qualifying the appropriate ingredient from a trustworthy source is a time- and resource-consuming process. Currently, manufacturers send out extremely detailed questionnaires to vendors—some running up to 100 questions and dozens of pages—to determine whether or not to use a particular ingredient and from where it should be sourced. These questionnaires vary from manufacturer to manufacturer and ingredient to ingredient, sometimes leading to discrepancies and confusion. This can result in lengthy delays while representatives from both parties sort through the discrepancies.
According to CRN's Vice President, Scientific and Regulatory Affairs Andrew Shao, Ph.D., a spokesperson for the SIDI initiative, "All four of the supplement industry trade associations recognized there was a need to address this issue collectively and are committed to developing an effective process to help reduce mistakes and inaccurate information."
"It is so important to identify and properly qualify supplement ingredients from trustworthy sources," said Linda A. Suydam, D.P.A., president of CHPA. "This model protocol will help streamline this process and benefit the industry and its consumers."
The SIDI initiative was inspired by the work over the past few years of the excipients industry, led by the International Pharmaceutical Excipients Council (IPEC). Specifically, the SIDI protocol includes three standardized information sheets:
Product Information Data Sheet—This document includes separate sub-sections for non-botanical and botanical ingredients, and product-specific physical, manufacturing, and regulatory information.
Site Quality Overview—This part of the protocol is designed to evaluate the fundamental site-specific manufacturing practices and quality systems of suppliers.
Supply Chain Security Overview—This last SIDI document provides an overview of a supplier's plans to protect ingredient and supply continuity while preserving proprietary details of security controls.
The first section of the protocol, Product Information Data, is now available at the web sites of the participating trade associations. The final two sections are under review and will be posted in the coming months. In addition to the standardized documents, there are blank template forms as well as completed sample forms to serve as examples for users. The SIDI protocol will continue to evolve and improve as planned updates and reviews occur and as companies apply it to their operations.
The SIDI protocol should:
Help eliminate inconsistent and inaccurate information, reduce mistakes, and speed information exchange;
Help provide a framework for suppliers to develop their own dietary ingredient information package, which would be proactively sent to manufacturers, eliminating the need to rely on questionnaires; and
Benefit the industry as a whole, with significant monetary and human resource cost reductions.

The protocol is not designed to address every possible piece of information that a manufacturer might desire for a given ingredient; it provides the basic type and scope of information that ingredient suppliers should consider providing to their customers. If additional information is desired by the manufacturer, it can be requested and provided separately, in the form of a separate attachment or cover letter. This will represent a major paradigm shift for many in the industry by moving away from unique, individualized questionnaires towards standardized documentation and information exchange.
The SIDI may also prove beneficial when it comes to good manufacturing practices (GMPs). "This initiative will increase productivity and assist in understanding, analyzing, controlling, and documenting the manufacturing process all the way through the supply chain, which will be mandated when the GMPs are posted for dietary supplements" said Daniel Fabricant, vice president scientific affairs, Natural Products Association.
Although use of the SIDI protocol is completely voluntary, and there is no means of enforcing its use, companies are strongly encouraged to follow the protocol. If it is adopted and implemented industry-wide, manufacturers will have consistent, detailed information provided across multiple suppliers and their product lines.
Not only can vitamin and mineral companies implement the protocol, it can be applied to botanicals as well. Steven Dentali, Ph.D., AHPA's vice president of scientific and technical affairs commented, "Early on, we recognized that SIDI had to include a separate section to address botanical ingredients. This evolving document should save considerable time and effort for suppliers and manufactures alike."
Dr. Shao added, "The trade associations and companies that have been involved in the intensive process believe the SIDI initiative is a more effective, efficient, forward-thinking approach to communicate between suppliers and finished product manufacturers to assure affordable quality products for consumers."
--------------------------------------------------------------------------------
American Herbal Products Association (AHPA), Michael McGuffin, President & CEO
AHPA is the national trade association of the herbal products industry, and since 1982 has promoted the responsible commerce of products that are used to enhance health and the quality of life. AHPA's web address is www.ahpa.org.
Consumer Healthcare Products Association (CHPA), Linda A. Suydam, D.P.A., President
CHPA is the 125-year-old national trade association representing U.S. manufacturers and distributors of over-the-counter medicines and nutritional supplement products. CHPA's web address is www.chpa-info.org.
Council for Responsible Nutrition (CRN), Steven Mister, Esq., President
CRN has represented key manufacturers of dietary supplement ingredients and products for over 30 years, providing its member companies with regulatory guidance, scientific information on the benefits and safety of dietary supplements, public relations expertise, and legislative support. CRN's web address is www.crnusa.org.
Natural Products Association (formerly NNFA), David Seckman, Executive Director and CEO
The Natural Products Association (www.naturalproductsassoc.org) was founded in 1936 and represents the interests of more than 9,600 retailers, manufacturers, and distributors of natural products, including health foods, dietary supplements, and cosmetics. Natural Products Association's web address is www.naturalproductsassoc.org.
Subscribe and receive the latest updates on trends, data, events and more.
Join 57,000+ members of the natural products community.
You May Also Like
---