Nutrition Capital Network Deal Download: December 2018
Nutrition Capital Network Deal Download: December 2018
December's deals included a hefty number of weight-loss transactions, as well as several in beverages, natural foods and fresh produce.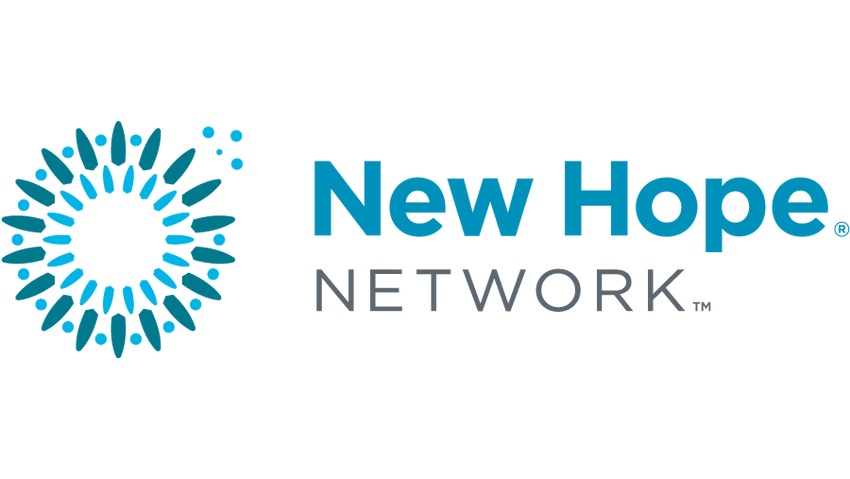 Weight loss deals
In December, Tivity Health Inc., a provider of fitness and health improvement programs and owner of the SilverSneakers brand, announced it was buying Nutrisystem Inc. for $1.3 billion in cash and stock. Nutrisystem sells portion-controlled meals and weight loss services, and owns the South Beach Diet and DNA BodyBlueprint brands. The company generated revenue of $561.5 million for the nine-month period ending Sept. 30. Tivity Health says Nutrisystem will position it to better address weight management, a major contributor to many chronic diseases, thus benefiting health plans, members and consumers by supporting healthier lifestyles and lowering medical costs. Time will tell whether NutriSystem fares better as part of a healthcare company than SlimFast or Jenny Craig did under CPG parent companies Unilever and Nestlé, respectively. Both were subsequently sold: SlimFast to Kainos Capital before being acquired by Glanbia in October; Jenny Craig to North Castle Partners, where it joined portfolio company Curves International.
Whether or not Nutrisystem proves a good fit for Tivity, commercial weight loss programs are likely to face economic headwinds next year. According to Marketdata Enterprises Inc., a market research firm that has tracked the U.S. weight loss market since 1989, Nutrisystem is one of four top commercial weight loss companies (with Jenny Craig, Medifast, and WW International—formerly Weight Watchers) expected to generate combined sales of $3.11 billion in 2018—a strong 18 percent annual increase. However, with the possibility of a mild recession factored into Marketdata's preliminary estimates for 2019, growth is forecast in the 8-12 percent range. "Any decline in consumer disposable income could cause dieters to shift from structured programs to lower-cost options and DIY approaches in the form of retail meal replacement shakes and nutrition bars," observed Marketdata President John LaRosa.
Beverage deals
Natural, organic and functional beverages saw numerous deals in December. Having recently closed a $52 million public offering intended for potential acquisitions, New Age Beverages Corporation announced it was acquiring the network marketing and e-commerce company Morinda Holdings Inc. of Utah for $85 million in cash and stock. Morinda, which does more than 70 percent of its business in Asia, had approximately $240 million in revenue in the trailing 12 months; over 90 percent of that came from Tahitian Noni-Juice. According to New Age, the merger creates a non-alcoholic beverage company with $300 million in net revenue and $20 million in adjusted EBITDA. New Age Beverages brands include Búcha Live Kombucha, XingTea, Coco-Libre, Marley and recently launched CBD-infused beverages.
Iris Nova—a beverage company that distributes via a direct-to-consumer "conversational commerce" or cCommerce model that uses text messaging—announced a $15 million round of seed funding from The Coca-Cola Company's Venturing & Emerging Brands unit and venture firms. Iris Nova makes Dirty Lemon brand functional beverages.
ROAR Organic, maker of low-calorie, low-sugar electrolyte-infused beverages, announced a $5.6 million funding led by AccelFoods. Based on the notion of "clean hydration," ROAR's organic beverages have a coconut-water base and are free of artificial sweeteners and preservatives. Founded in 2016, the company said it grew 300 percent in 2018.
Yerbae, maker of a line of enhanced sparkling water made with yerba mate, raised $5 million in a round led by Zenfinity Capital, according to Bevnet. Zenfinity CEO Kevin Easler, who co-founded Sprouts Farmers Market, will join Yerbae's board of directors.
Copper Cow closed a $2 million round of funding led by Silverton Partners. The maker of Vietnamese-style coffee kits markets single-use "pour over" filters with sustainably sourced coffee and optional condensed milk. Filters are biodegradable and compostable.
Peet's Coffee acquired a majority stake in Revive Kombucha to scale the brand, grow brewery operations and broaden distribution via the coffee company's network. Peet's reported growth for Revive Kombucha of over 168 percent for the 52 weeks ending Nov. 4.
Brand accelerator Life On Earth Inc. (LOE) is acquiring Wild Poppy Company Inc., a soda and exotic juice company, becoming the fourth brand in LOE's portfolio of natural, organic and functional beverages. Other brands are Just Chill, acquired in 2018; Gran Nevada; and Victoria's Kitchen almond water. Also in 2018, LOE acquired the distributor The Giant Beverage Company Inc. and reached an exclusive distribution agreement with Hemp2O LLC in the hemp beverage category.
Synapse, maker of a caffeine-free sparkling beverage for energy and cognitive improvement, completed a seed-funding round worth $1 million, according to news reports. Synapse said its beverage contains FDA-compliant ingredients that organically work together to increase levels of acetylcholine, a brain neurotransmitter.
DNA Brands Inc. announced the acquisition of Betta4U Brands, DBA NEO Superwater, a brand of high alkaline bottled water with electrolytes and antioxidants. Since its inception in late 2011, NEO Superwater has grown revenue to about $1 million per year for the past four years, according to DNA Brands.
Fresh & natural food deals
Better-for-you condiments, sauces and dips were the focus of top food deals. The Kraft Heinz Company is acquiring Primal Nutrition LLC for approximately $200 million. Expected to generate approximately $50 million in net sales in 2018, the Primal Kitchen brand includes better-for-you condiments, sauces, dressings and avocado oil, as well as protein powders and snack bars. Founded by paleo diet blogger Mark Sisson in 2015, Primal Kitchen will join Kraft Heinz's Springboard platform and keep its current leadership team.
Apio Inc., a subsidiary of Landec Corporation, acquired Yucatan Foods LP, a maker of guacamole, for approximately $80 million in cash and stock. The acquisition will help transform Landec Natural Foods from a packaged fresh vegetable business into "a branded, natural foods business focused on plant-based foods with 100 percent clean ingredients." Yucatan is projected to generate net revenues of $55 million to $60 million for Landec's fiscal year ending May 26. The U.S. guacamole category is approximately $375 million at retail and growing around 20 percent, according to IRI data for the 52 weeks ending Oct. 7 that was cited by Landec.
Lakeview Farms LLC acquired Tribe Mediterranean, maker of natural non-GMO prepared hummus, giving Lakeview entry into the $800 million hummus category. Lakeview also acquired Simply Fresh Foods, maker of natural fresh refrigerated foods including Rojo's salsas and dips, from Ancor Capital Partners. Founded in 1988, Lakeview Farms has been owned by Sequel Holdings LP since 2015 and employs approximately 500 people.
Cece's Veggie Co. announced that Walter Robb, former Whole Foods Market co-CEO and board member, is investing. The company's mission is to make it easy and fun to eat more vegetables by selling organic spiralized vegetable noodles, riced vegetables and meal kits. As of November, Cece's has gained national distribution in all Whole Foods Market stores.
The Good Fat Co. Ltd. of Canada closed $5 million in funding to support its U.S. launch. Designed to complement a keto lifestyle, the company's Love Good Fats snack bars feature nut butter, coconut oil and cacao butter. Available in more than 2,500 stores across Canada, Love Good Fats bars will launch in all U.S. Whole Foods Market stores this month.
Surge Private Equity acquired Global Bakeries Inc., a 40-year-old baked goods manufacturer specializing in non-GMO bread products such as pita bread, bagels and croissants. The new owner plans to help Global Bakeries expand into organic, gluten-free, and other on-trend categories.
Fresh produce deals
Vertical indoor farming company Bowery announced $90 million in new funding led by GV (formerly Google Ventures). Bowery produces packaged salad leaves and herbs using no pesticides, non-GMO seeds, and sophisticated analytics to guide inputs. The company began operating in February 2017 and plans to use the new funding to build out operations.
Hammond, Kennedy, Whitney & Company (HKW) acquired Fresh Direct Produce LLC of Canada, a distributor of fresh, ethnic, tropical, organic and specialty produce, declaring it a "great addition to HKW's health and wellness business sector." In August 2018, HKW acquired Indigo Wild, the maker of Zum Bar goat's milk soap and other natural personal and household products. Fresh Direct has three distribution facilities serving the Western Canadian market.
Meat alternative deals
Unilever is acquiring The Vegetarian Butcher, expanding its portfolio into plant-based foods. In 2016, the two companies jointly launched vegetarian meatballs under the Unox brand. Founded in 2007 by a ninth-generation meat farmer turned vegetarian, The Vegetarian Butcher is based in The Netherlands and employs approximately 90 people.
Ingredient deals
Global ingredients company Ingredion announced $140 million worth of strategic investments to expand its plant-based protein portfolio. Two of Ingredion's North American manufacturing facilities will produce pea-protein isolates and pulse-based flours and concentrates in 2019. Ingredion also announced a joint venture with Verdient Foods Inc. of Canada to make pulse-based ingredients. The global market for non-soy, gluten-free, plant-based proteins is projected to be $1.5 billion by 2022, according to Ingredion.
In France, Lesaffre strengthened its presence in nutritional ingredients and human health by acquiring Gnosis of Italy, a fermentation specialist. Founded in 1989, Gnosis has more than 40 patents globally and two GMP production sites in Europe.
Flavors and fragrances manufacturer Givaudan of Switzerland launched the Mista Optimization Center in San Francisco to foster innovation in the food industry. The center provides a product development facility, pasteurization and fermentation equipment, and support for market development. Founding members include Danone, Mars and Ingredion.
Edibles deals
Plus Products Inc., a cannabis edibles company, is acquiring the cannabis-infused baked goods brand Good Co-op Inc. in an all-share transaction valued at approximately CAD$2 million (US$1.5 million on Dec. 13). Plus Products has hitherto focused on gummies, the largest edibles category; the baked goods edibles category accounted for 13 percent of the overall edibles market in 2018, excluding tinctures, according to BDS Analytics data cited by Plus Products.
Pet care deals
Sport Endurance Inc. announced a letter of intent to acquire TruPet LLC, the parent company of TruDog, a family-owned company supplying nutritional food, supplements and pet care products for dogs, cats and horses. The acquisition follows Sport Endurance's $2.2 million initial investment in TruPet. The long-term strategy "is to leverage our expertise to help grow the company by exploring the potential for CBD usage among pets," said David Lelong, CEO of Sport Endurance.
Vets Plus purchased the assets of Merrick's Inc., which makes nutritional products for the animal agriculture industry. Merrick's will operate as a subsidy, using the name Merrick's Animal Health LLC, according to Today's Veterinary Business. Vets Plus makes health and nutrition products for livestock and companion animals. The acquisition gives Vets Plus an additional 66,000 square feet of production and warehouse space, for a total of more than 350,000 square feet.
Sports nutrition & fitness deals
Freeletics, a digital fitness company, closed a $45 million Series A funding round led by FitLab, Causeway Media Partners and Jazz Venture Partners. Life coach Tony Robbins and others participated. Freeletics was founded in 2013 and promotes physical fitness as well as mental strength, willpower and self-confidence. Its flagship app, Freeletics Fitness Coach, is the No. 1 fitness app in Europe, the company said.
Sports nutrition company Science in Sport (SiS) based in London, United Kingdom, acquired premium protein brand PhD Nutrition in a deal that "immediately doubled" the size of the company. SiS is an endurance nutrition brand of bars, gels and tablets for professional athletes and sports enthusiasts. The company's ambition is to become a global leader in premium performance nutrition.
Technology & food science deals
Keyto, maker of a smart breath sensor that can detect when the body is in ketosis (burning fats rather than sugars and carbohydrates), closed a $2.5 million seed round led by Craft Ventures. Traditional methods for detecting ketones include urine strips and blood tests. Keyto also makes an app that provides personalized food and lifestyle recommendations.
InnovoPro of Israel, a developer of vegan proteins based on chickpeas, raised $4.25 million backed by Swiss supermarket chain Migros, a Chinese foodtech fund and others, according to The Times of Israel. The firm's prototypes include puddings, meat alternatives, chickpea-based snacks and vegan mayonnaise.
Other deals
Swander Pace Capital acquired Nutritional Medicinals LLC (Functional Formularies) and its Liquid Hope and Nourish brands of shelf-stable feeding tube formulas made with organic, whole food ingredients. Products are offered to online retail customers and institutional customers in hospital and long-term-care settings. "Functional Formularies is the pioneer in this category… amid growing consumer awareness of food as medicine," said Mark Poff, managing director at Swander Pace Capital.
The government of Canada announced in November an agreement to invest up to nearly CAD$153 million (US$115.8 million on Nov. 13), matched by the private sector, in the Protein Industries Canada Supercluster. "Global demand for plant-based protein continues to grow at a rapid pace, and the signing of the contribution agreement will allow Protein Industries Canada to help industry seize this opportunity," said Bill Greuel, CEO, Protein Industries Canada.
Persona, a personalized vitamin program, closed a Series A1 financing led by Emil Capital and repeat investor L Catterton. The company has an estimated 40 new proprietary dietary supplements in the works, including a new turmeric plus omega-3 all-in-one supplement and a time-released sleep support program.
NCN presenter updates
ArchPoint Group acquired Watusee Foods to help grow the healthy chickpea snacks company. "We took our time looking for the right strategic partner, and ArchPoint was the clear favorite," said Watusee co-founder Jimmy Edgerton. Watusee was a presenting company at the NCN Spring 2018 Investor Meeting in New York.
Everplus Capital announced an investment in Gloe Brands, a beverage company with a line of organic, "plant-enhanced," low-sugar sparkling and still waters with aloe vera as a key ingredient. The Series A-1 round was led by The Coca Cola Company. Gloe Brands presented at the NCN Spring 2017 Investor Meeting as L.A. Aloe (Aloe Gloe).
Upcoming events
NCN's annual investor orientation at Natural Products Expo West is scheduled for March 7 in Anaheim, California. Registered attendees will receive copies of the NEXT Trend Guidebook for the trade show and NCN's handbook of Exhibiting Companies Seeking Capital. Potential attendees, as well as companies that are seeking capital or partnerships, can contact Mike Dovbish at 415-254-1116 or [email protected] for more information.
Disclaimer: NCN does not warrant the accuracy, reliability, or timeliness of any NCN news item. Before relying on any NCN News item the information should be independently verified.
Subscribe and receive the latest updates on trends, data, events and more.
Join 57,000+ members of the natural products community.
You May Also Like
---