Nutrition Capital Network Deal Download: July 2018
Nutrition Capital Network Deal Download: July 2018
Natural ingredient and beverage deals continued in July, but the month ended with a surge of activity in biotech, distribution and supplements.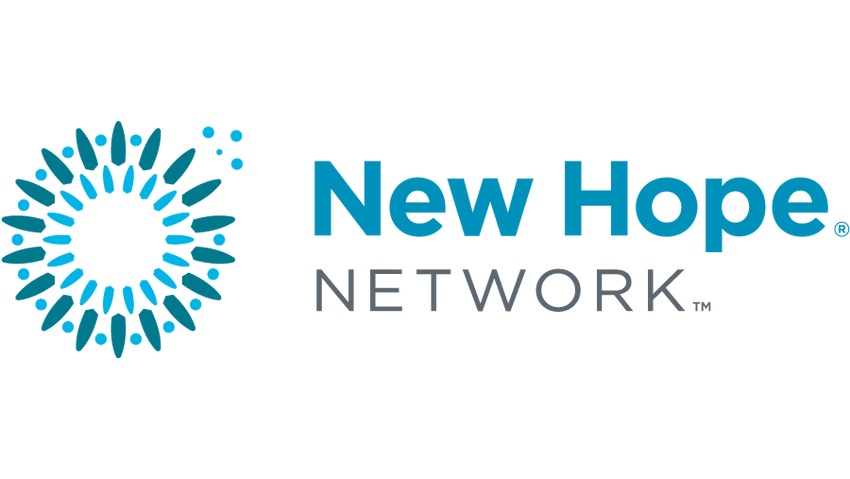 Natural ingredient deals
As the global colors, flavors and fragrances industry responds to consumer demand for natural products, large players have been acquiring or investing in natural ingredient companies. Sensient Technologies acquired Mazza Innovation Ltd.,—developer of a solvent-free, environmentally friendly botanical extraction technology—in July for an undisclosed amount. Mazza's PhytoClean method extracts bioactive ingredients from plants by applying heat and pressure to water to lower its polarity, causing it to behave like an organic solvent and eliminating the need for chemical solvents. This means Sensient can offer more natural botanical ingredients to clients developing clean-label products. Other transactions this year include:
International Flavors & Fragrances' acquisition of Frutarom for approximately $7.1 billion.

Synergy Flavours' acquisition of herbal extract and natural flavoring supplier Janoušek of Italy.

Givaudan's acquisition of the Nutrition Division of Centroflora Group of Brazil and investment in French botanicals company Naturex.

Firmenich's purchase of Natural Flavors.
Mazza Innovation presented its business plan at NCN investor meetings in the United States and Europe.
Nutritional ingredient supplier Cambridge Commodities Ltd. of the United Kingdom strengthened its U.S. infrastructure by acquiring Earth Circle Organics LLC. Earth Circle Organics' raw and organic superfood ingredient business will merge with the U.S. arm of Cambridge Commodities to create Earth Circle Ingredients based in northern California. The deal will provide Earth Circle with access to vegan and dairy proteins, natural extracts, and fruit and vegetable powders. Cambridge Commodities has supplied the sports nutrition, health & wellbeing, nutraceutical and animal nutrition industries for two decades and has seen revenues grow from $35 million in 2014 to $55 million in 2018.
Supplement deals
Mitsui & Co. and Kirin Holdings of Japan will jointly acquire an 80 percent stake in the holding company of Thorne Research Inc., a prominent supplement brand in the U.S. practitioner channel with sales of approximately $90.3 million, according to its acquirers. Nutrition Business Journal (NBJ) estimates that consumer sales of supplements through the practitioner channel grew 8 percent to $4 billion in 2017, faster than the supplement industry at large, led by Atrium Innovations (acquired by Nestlé in March 2018 for $2.3 billion), Metagenics and Standard Process. While Thorne ranked ninth in supplement revenues, an NBJ survey found that Pure Encapsulations and Thorne Research were the highest-ranking brands among consumers who purchased supplements through the practitioner channel.
Zarbee's Naturals agreed to acquisition by Johnson & Johnson Consumer Inc., the maker of Johnson's Baby products, Tylenol and Motrin. Founded in 2008, Zarbee's Naturals produced a natural cough syrup for kids, an alternative to existing OTC products; the company now offers a range of health-and-wellness products for children and adults which are free of alcohol, drugs and artificial flavors. Since 2011, Zarbee's partnership with its majority owner L Catterton has produced roughly 15-fold organic revenue growth and generated exceptional returns for investors, according to Scott Dahnke, global co-CEO of L Catterton.
Archer Daniels Midland Company (ADM) is to acquire Probiotics International Limited of the United Kingdom—a provider of probiotic supplements for humans, pets and livestock—for £185 million (US$240.9 million on July 19). Probiotics International makes the Bio-Kult brand of probiotic supplements, in addition to contract-manufactured products. Earlier this year, ADM brought its animal and human nutrition product lines together into a single nutrition business platform that houses ADM's health and wellness business, including bioactive ingredients, botanical extracts and specialty nutritional oils.
Branded food deals
Plant-based dairy alternatives chalked up two investments in July. Dairy company Dean Foods took a majority stake in Good Karma Foods a year after announcing a minority investment in the flaxseed-based milk and yogurt brand. Good Karma will operate as an independent company led by its existing leadership team. 2x Consumer Products Growth Partners remains a material investor. Dean Foods owned the Silk soy milk and almond milk brand as part of WhiteWave Foods from 2002 to 2013, when Dean Foods spun off WhiteWave into a publicly traded company. "Good Karma is a fast-growing brand that gets us back into the growing plant-based food and beverage category," said Dean Foods CEO Ralph Scozzafava.
California Farms closed an additional $50 million in funding led by Ambrosia Investments, with existing investors Sun Pacific and Stripes Group participating. California Farms makes refrigerated nut milks, plant-based non-dairy creamers and dairy-free probiotic yogurt drinks. A former managing director at Barclays and Goldman Sachs was appointed chief financial officer.
B&G Foods added to its better-for-you portfolio with the acquisition of McCann's Irish Oatmeal from TreeHouse Foods Inc. for $32 million. McCann's, which had sales of approximately $13 million in 2017, joins SnackWell's cookies and Back to Nature granola in B&G's portfolio—two brands acquired by B&G for around $162.5 million last year. B&G also owns Pirate's Booty natural snacks, Mrs. Dash salt-free seasonings, Cream of Wheat and Green Giant. For TreeHouse, the divestiture will help streamline business, pay down debt and concentrate on private label.
Healthy beverage deals
Tea was the magic ingredient for beverage deals last month, with MatchaBar completing an $8 million Series A round led by celebrity investors including producer and DJ Diplo and NFL Super Bowl MVP and Denver Broncos linebacker Von Miller. MatchaBar also launched Hustle, a sparkling matcha energy drink, claiming the "clean, natural alternative to energy drink staples" would shake up the $22 billion energy drink market. Funding will be used to expand the brand's line of bottled and canned drinks made with organic matcha green tea, which the company says offers sustained energy rather than the crash and burn of espresso or conventional energy drinks.
Tea Drops closed a $1.9 million seed round for its alternative to teabag brews led by AccelFoods; co-investors included Halogen Ventures and Cue Ball Capital. The tea "drops" are made from pressed organic loose-leaf teas that are finely ground and disintegrate in the cup when boiling water is added. The teas are lightly sweetened and flavored with organic spices, dried fruits and other natural ingredients.
Nestlé Waters acquired a majority stake in Princes Gate Spring Water Ltd., the eighth-largest manufacturer of bottled water in the United Kingdom, where the £3.7 billion bottled water market (US$4.9 billion) has grown by 8 percent each year for the past five years, according to Nestlé. Princes Gate Spring Water was founded in 1991 on organic land farmed for generations by a family in South Wales.
RETHINK Brands received a $6.7 million investment led by AccelFoods to grow sales of its unsweetened organically flavored water for children. In addition to providing an alternative to juice, RETHINK Kids Water is the first boxed water line for kids to be sold at grocers nationwide, the company said, with distribution in more than 11,000 stores, including Walmart, Target and Kroger.
Agtech deals
The biggest challenge for indoor farming is access to capital, according to Agrilyst, developer of a software program for indoor farming and publisher of reports on the sector. BrightFarms met that challenge in July by securing $55 million in a Series D equity financing led by Cox Enterprises, joined by existing investors Catalyst Investors, WP Global Partners and NGEN Partners. BrightFarms builds and operates greenhouse farms near major metropolitan areas to provide supermarkets with a consistent supply of locally grown produce that requires significantly less water, land and shipping fuel than centralized and field-grown suppliers. BrightFarms was a presenting company at the NCN Spring 2016 investor meeting.
Farmers Business Network (FBN), an agribusiness marketplace and data platform, invested in AgriSecure, a startup run by fifth-generation farmers that offers a program to help crop farmers transition to organic farming, according to Agfunder News. FBN has raised around $200 million in venture funding to date.
Biotech deals
Mosa Meat of The Netherlands raised €7.5 million (US$8.8 million on July 16) to bring its cultured meat to market by 2021. The round was led by M Ventures (Merck) and Bell Food Group, a Swiss meat processor. Mosa Meat will use the Series A funding to reduce the cost of producing its cultured meat and prepare for construction of a pilot plant in 2021. "M Ventures … is the perfect door-opener to Merck's deep expertise in culturing cells and producing high quality and scalable cell media," said Mosa Meat CEO Peter Verstrate. "This is significant given that the cell media currently comprises 80 percent of the cost of cultured meat."
Terramino Foods announced a $4.25 million seed round co-led by True Ventures and Collaborative Fund. Terramino is developing a source of meat and seafood alternatives produced from sustainably grown fungi; its first product is a sustainable salmon burger. Terramino's prototype was developed at the Alternative Meat Lab at UC Berkeley.
Health & fitness deals
Neurotechnology startup Dreem announced $35 million in new funding to advance its sleep technology. Johnson & Johnson Innovation Inc. led the round, with Bpifrance participating. Last year, Dreem introduced the Dreem headband to monitor brain activity, track sleep and use auditory stimulation to help people fall asleep faster and sleep more deeply. Dreem has raised nearly $60 million in less than four years, according to the company.
Fitplan Technologies raised a $4.7 million funding round led by Lerer Hippeau. Founded in 2016, the Fitplan app connects users with one-on-one fitness plans designed by professional athletes, Olympians, army veterans, wellness coaches, bodybuilders, cancer survivors and psychologists. "Fitplan is the only digital resource connecting fitness enthusiasts with the actual workout plans and methods of their favorite social influencers and athletes," said Landon Hamilton, co-founder and CEO.
Meal kit & food delivery deals
True Food Innovations—a fresh-food technology, CPG and manufacturing company—acquired the assets of the meal-kit company Chef'd after it reportedly ceased trading in July. Chef'd raised $35.2 million in Series B funding last year from meat processor Smithfield Foods, which invested $25 million, and Campbell Soup, which contributed $10 million. Forbes contributor Brittain Ladd observed that the Achilles' heel of meal-kit companies is their "exceptionally high customer acquisition costs, high operational and supply-chain costs, high logistics costs and low customer retention."
Other deals
United Natural Foods Inc. (UNFI) acquired Supervalu for approximately $2.9 billion, including the assumption of debt and liabilities, accelerating UNFI's "Build out the Store" growth strategy and combining UNFI's leading position in natural and organic foods with Supervalu's presence in fast-turning products.
1908 Brands acquired Bundle Organics, a producer of teas and fruit and vegetable juices for women who are trying to conceive, pregnant or nursing. Bundle joins other 1908 Brands including Boulder Clean, Thrive Tribe, Fruitivity Snacks, Schultz's Gourmet, Three Bears and Pasta Jay's.
True Food Kitchen, a healthy restaurant chain, announced that Oprah Winfrey has made an equity investment to support national expansion and will join the board of directors. Founded in 2008, True Food Kitchen has a "health-driven" menu modeled on founder Dr. Andrew Weil's anti-inflammatory food pyramid. True Food Kitchen operates 23 restaurants and plans to double its store count in the next three years. The menu features vegetarian, vegan and gluten-free meals, in addition to fish and grass-fed meat.
Charlee Bear Products, owner of Charlee Bear Dog Treats, acquired Hound & Gatos, a line of canned pet food designed around the Paleolithic diet and without soy, grains, gluten or artificial additives. A June editorial in Petfood Industry online noted that 31 M&A pet food deals have taken place in 2018. The familiar model of one pet food manufacturer or marketer buying another is evolving, as food conglomerates purchase large or iconic pet food brands and new, smaller companies buy up equally small brands.
NCN presenter updates
In addition to past presenters Mazza Innovation Ltd. and BrightFarms, detailed above, Feel Good Foods Inc. achieved a growth milestone by attracting investment from City Capital Ventures LLC. Feel Good Foods' current owners participated. Founded in 2011, Feel Good Foods provides chef-inspired, frozen better-for-you snacks, sides and entrees that are gluten-free and contain no preservatives, GMO ingredients or fillers. Feel Good Foods was a presenting company at the Fall 2017 NCN Investor Meeting.
Disclaimer: NCN does not warrant the accuracy, reliability, or timeliness of any NCN news item. Before relying on any NCN News item the information should be independently verified.
Subscribe and receive the latest updates on trends, data, events and more.
Join 57,000+ members of the natural products community.
You May Also Like
---