Nutrition Capital Network Deal Download: November 2018
Nutrition Capital Network Deal Download: November 2018
Nutrition Capital Network reviews and analyzes transactions in the natural and organic products industry, including food, beverages, tech and more.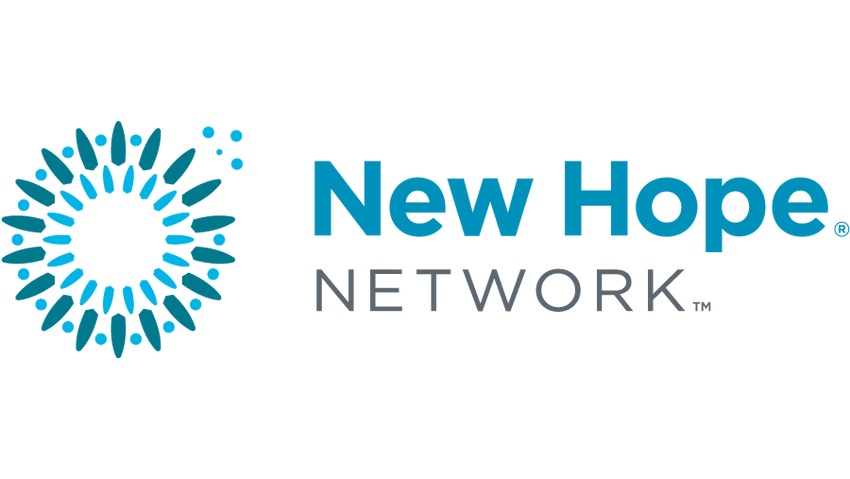 IPO news
It's been a busy year for initial public offerings, with global markets expected to number more than 200 in 2018 driven by biotech, tech and Chinese offerings, according to IPO expert Renaissance Capital. Outside of medicinal cannabis and internet food delivery, few companies associated with the nutrition and health & wellness industry have gone public this year, so November was unusual in seeing two IPO announcements added to the NCN Transaction Database.
In supplements, Post Holdings Inc. is planning an IPO to establish its Active Nutrition division as a "pure-play, high-growth company with strategic flexibility to pursue strong organic and M&A opportunities." Active Nutrition houses ready-to-drink protein beverages, protein powders, nutrition bars and nutritional supplements under the Premier Protein, Dymatize, PowerBar, Supreme Protein and Joint Juice brands. The division reported net sales of $827.5 million for fiscal year 2018, a 16 percent annual increase, driven by Premier Protein shakes. The transaction "furthers Post's effort to unlock value with creative structuring," president and CEO Rob Vitale said in a statement. Post intends to sell approximately 20 percent of the new public company.
In nutrition biotech, one of the technology subcategories tracked by Nutrition Capital Network, Beyond Meat Inc. announced filing for an IPO of up to $100 million. Founded in 2009, Beyond Meat is one of a new generation of companies creating meat alternatives based on either plant or animal cell technology. Beyond Meat uses proprietary processes to turn plant constituents into products that it says have the same taste, texture and nutritional benefits as meat. Annual net revenues increased to $56.4 million through the third quarter ending Sept. 29—with a loss of $22.4 million for that period—from $16.2 million at the end of 2016. Its flagship Beyond Burger accounts for approximately 70 percent of business.
The future looks exciting for plant-based meat substitutes, which grew 24 percent to $670 million in the 52 weeks ending June 2018, up from 6 percent growth in the 52 weeks ending August 2017, according to the Plant Based Foods Association. By contrast, sales of animal meats grew 2 percent in the first half of 2018.
Plant-based private equity deals
Private equity investors backed another meat alternative brand in November, with Australia's Blackbird Ventures spearheading a NZ$10 million (US$6.87 million on Nov. 19) Series A investment in Auckland, New Zealand-based Sunfed. The "product-led engineering company" has a "chicken-free chicken" flagship product made from pea protein using a proprietary process and custom hardware. Sunfed soon will be releasing a plant-based beef burger, and its first overseas market will be Australia.
Also in the month, Perfect Day announced a joint development agreement with food ingredients giant Archer Daniels Midland to scale up production of dairy proteins using fermentation in micro-flora, marking "the first time in world history that dairy proteins are produced at large scale via fermentation instead of using farmed animals."
Natural personal care deals
Two companies—a venture-funded start-up and a veteran brand—made headlines in the natural personal care segment. Rael Inc. raised $17.5 million in Series A funding for its natural feminine care business, led by Mirae Asset and GS Retail Fund of South Korea, bringing Rael's total funding to date to $20.4 million. Founded in 2017, Rael organic cotton pads and panty liners are Amazon best sellers in their respective categories, according to the company, which recently added a beauty line for hormonal skin called Period Beauty.
Meanwhile, Kiss My Face Corp. is in line for a wash and brush-up with new owner Aliph Brands, which plans to invigorate the veteran NPC brand through licensing partnerships. Kiss My face was founded more than 35 years ago on a farm in New York's Hudson River Valley to offer alternatives to conventional bath and body products. "We have experienced significant interest and excitement from licensing partners," said Vincent Nesi, president of Aliph, a private equity and brand management group.
Fitness & wellness deals
Simple Habit, a meditation platform for stress reduction, raised $10 million in Series A funding led by Foundation Capital, bringing the company to $12.8 million in total funding. Founded in 2016 by a Stanford Graduate School of Business dropout to build the "Spotify of meditation," sessions are based on situations such as sleeping, morning anxiety and getting over a breakup.
In the franchise arena, Xponential Fitness added Pure Barre to its six other brands: Club Pilates, CycleBar, StretchLab, Row House, AKT and Yoga Six. Founded in 2001, Pure Barre has grown into the largest barre franchise in the nation with more than 517 studios throughout the United States and Canada, according to L Catterton, which invested in Pure Barre in 2015.
Better-for-you deals
While not a category under NCN's definition of the nutrition and health & wellness industry, the concept of "better for you" products has investment staying power. BOU Brands, a maker of better-for-you bouillon, announced a $4 million Series B investment, bringing its total raised to $6.8 million. BOU said it had increased sales 500 percent year to date in 2018 and projected more than $14 million in sales in 2019. Since launching in 2017, BOU has expanded into gravy cubes, soup cups and miso cubes, all made with natural, non-GMO ingredients and less sodium. Strategic investors included Andy Gellert, president of the Gellert Group, founding investors of SodaStream, and the president of Southern Glazer's Wine and Spirits.
LesserEvil LLC, a producer of organic plant-based salty snacks, received investment from InvestEco Capital Corp. to expand sales of its popcorn, puffs and chips into multiple channels and boost production capacity. Ignite Sales Management and Craft Catalyst are assisting with conventional and other sales channels, respectively.
Alcoholic drinks were also rewarded for being better for you, with Fermented Sciences Inc. (dba Flying Embers) a producer of hard kombucha and probiotic beer, closing an investment led by Ecosystem Integrity Fund. Flying Embers was founded by CEO Bill Moses, formerly CEO and co-founder of KeVita kombucha, which was acquired by PepsiCo in 2016.
Science deals
Entrinsic Health Solutions formed a partnership with Nestlé Health Science, giving Nestlé exclusive rights to market EHS's Enterade electrolyte beverages. Enterade is made with a patented combination of proprietary amino acids to manage hydration in patients with gastrointestinal difficulties related to cancer or chronic GI disease. Terms were not disclosed.
"Bio-design" company Geltor, a maker of sustainably produced collagen, announced $18.2 million in Series A financing led by Cultivian Sandbox Ventures. According to Geltor, most collagen is sourced from livestock, raising ethical concerns and contributing to climate change. The company says its flagship consumer product N-Collage delivers superior cellular regeneration and is the first-ever 100 percent vegan collagen technology. This round takes the company's funding to $23 million.
Branded food & beverage deals
Two companies backed by Advent International—Sovos Brands and Noosa Yoghurt LLC—announced a merger. Sovos owns Michael Angelo's premium frozen meals and Rao's Homemade pasta sauces. Noosa was co-founded in 2009 to bring Australian-style yogurt to the United States and has more than tripled sales over the past four years, according to Advent. Bill Johnson—chairman of the Noosa and Sovos boards, and former chairman, CEO, and president of H.J. Heinz—said Sovos would guide Noosa into its next phase of growth.
Stonewall Kitchen completed its second acquisition of 2018, acquiring Spruce Naturals LLC, parent of Napa Valley Naturals, from Kendall Cook. Napa Valley Naturals is the No. 1 brand of olive oil, balsamic vinegars and wine vinegars in the natural retail channel, according to SPINS data cited by Stonewall Kitchen's CEO John Stiker. Similarly, its Montebello pasta is the No. 2 brand of shelf-stable pasta in that channel. Earlier this year, Stonewall Kitchen acquired Tillen Farms pickled vegetables and cocktail cherries, in addition to a license to the Legal Sea Foods brand for seafood sauces. "We have made significant strides towards achieving our vision of becoming the premier specialty foods platform in North America," said Stiker.
Bakery deals
Publicly traded Flowers Foods Inc. is acquiring Canyon Bakehouse LLC, a gluten-free baking company, for approximately $205 million. Canyon Bakehouse is expected to reach sales of approximately $70 million to $80 million in 2019 and has generated compound annual net sales growth of approximately 45 percent since 2014. According to IRI and SPINS data cited by Flowers Foods, the gluten-free packaged bread category has grown at a compound annual growth rate of 6.6 percent per year since 2015, outperforming the broader $14.5 billion U.S. retail baked goods market.
Swander Pace Capital acquired Bäckerhaus Veit Ltd. of Ontario, Canada, a European-style artisan bakery serving "top-tier" retail and foodservice customers across North America. Founded in 1987, Bäckerhaus Veit draws on more than 90 years of family heritage in the baking industry, with roots in Germany.
Beverage deals: Shots and elixirs
Vive Organic, a maker of cold-pressed wellness shots, closed a $7 million Series A funding round led by Powerplant Ventures. Also participating were Blueberry Ventures, Bill Moses (co-founder of KeVita) and Chris Hunter (CEO of Koia). Vive Organic was founded in December 2015, closing a seed round in December 2016 and a bridge round a year later. Wellness shots come in four formulations: Immunity Boost, Coconut Probiotics, Wellness Rescue and Antioxidant Detox.
Rebbl, a maker of organic herbal elixirs, announced an investment by Australian actor and activist Ruby Rose. Rebbl's functional beverages have a base of coconut milk and feature herbs like turmeric, reishi, schizandra and ashwagandha. Rose will also serve as an advisor to Rebbl, a Certified B Corporation that donates 2.5 percent of net sales to help end human trafficking. In May, Rebbl announced $20 million in funding led by Cavu Venture Partners.
Other deals and announcements
Sweetgreen, the seasonal "real food" restaurant chain, announced a $200 million financing led by Fidelity Investments, valuing Sweetgreen at more than $1 billion. The new funds will be invested in the chain's digital platform, supply chain and blockchain, restaurant expansion, food delivery, and social impact. "Our vision is to evolve from a restaurant company to a food platform that builds healthier communities around the world," said Jonathan Neman, co-founder and CEO of Sweetgreen.
Sports nutrition company Honey Stinger announced an investment from Factory LLC. Honey Stinger sells bars, chews, gels and waffles—all made with honey. The brand dates back to 1954 with the EN-R-G Bar. In 2002, EN-R-G Foods Inc. was re-established as Honey Stinger. Factory is a team of consumer packaged goods operators who acquire equity stakes in high potential food, beverage and pet health companies.
The Kraft Heinz Company jumpstarted a digital innovation hub through the acquisition of Wellio, an AI food tech company. Wellio will become part of Kraft Heinz's Evolv group, which has a mission to create digital business models and launch entrepreneurial ideas. Tech and entrepreneurial teams have been established in both San Francisco, California, and Chicago, Illinois. The initiative is in addition to Kraft Heinz's recently announced $100 million venture fund, Evolv Ventures.
Disclaimer: NCN does not warrant the accuracy, reliability, or timeliness of any NCN news item. Before relying on any NCN News item the information should be independently verified.
Subscribe and receive the latest updates on trends, data, events and more.
Join 57,000+ members of the natural products community.
You May Also Like
---