Nutrition Capital Network Deal Download: October 2018
Nutrition Capital Network Deal Download: October 2018
Weight-loss standby Slimfast, longtime favorite Capri Sun Group and alternative meat innovator Beyond Meat are among the many companies that made deals in October.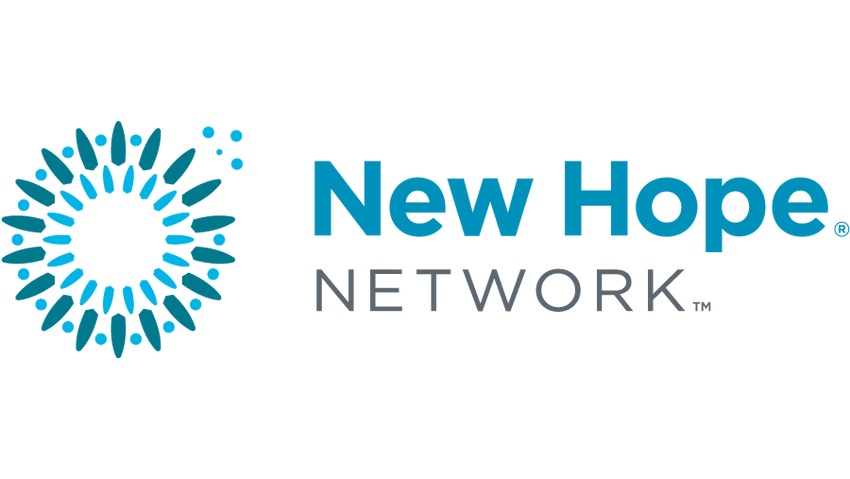 Corporate deals         
Glanbia PLC is buying SlimFast and certain supplement brands from Kainos Capital for $350 million, adding the iconic weight-loss brand to its Performance Nutrition division, which houses Optimum Nutrition, BSN, Isopure, Amazing Grass and the weight-loss snack thinkThin. The acquisition "plays to global consumer trends focused on convenient formats and snacking," said Siobhán Talbot, Glanbia's group managing director. Kainos acquired SlimFast from Unilever in 2014 for an undisclosed amount; Unilever acquired SlimFast in 2000 for $2.3 billion. For three years, SlimFast has been the fastest-growing brand in the weight-management category in the U.S. and the largest brand in the United Kingdom, according to Kainos. SlimFast delivered $212 million in net sales in 2017, adjusted EBITDA of $24 million, and a net loss before tax of $12 million after non-recurring supply chain transition costs.
General Mills' venture unit 301 INC led a $40 million capital round for Kite Hill, a brand of yogurts, cheeses and ravioli dairy alternatives made with fresh nut milk. CAVU Venture Partners also participated. "Kite Hill continues to set itself apart in what is now a mainstream demand for plant-based nutrition," said John Haugen, founder and managing director of 301 INC. Kite Hill was co-founded by two professional chefs and Stanford University biochemistry professor Patrick Brown, who also founded Impossible Foods. Other 301 INC investments in 2018 are Goodbelly Probiotics, a maker of vegan food and beverages with digestive benefits, and the organic plant-based food brand Urban Remedy, which espouses a food-is-healing philosophy.
PepsiCo acquired Health Warrior, a brand of nutrition bars and vegan protein powder made with superfoods such as chia, quinoa and pumpkin seeds. Terms were not disclosed. It's PepsiCo's first investment under The PepsiCo HIVE, a newly created entity focused on growing emerging, smaller brands. Health Warrior was founded in 2010 by a group of college friends and will keep its headquarters in Richmond, Virginia. Health Warrior was a presenter at the NCN XIII Investor Meeting in San Francisco, California, in 2013.
Beverage deals
The Coca-Cola Company continued its foray into Australia, jointly acquiring a 45 percent minority interest in Made Group with bottler Coca-Cola Amatil. Founded in 2005, Made Group makes Cocobella coconut water, Rokeby Farms probiotic milk, Impressed cold-pressed juice, Schnobs cold-brewed coffee and NutrientWater. The announcement follows Coca-Cola's recent acquisition of Organic & Raw Trading Co., which makes the Australian kombucha brand Mojo.
The Mountain Valley Spring Company was acquired by DS Services, a subsidiary of Canada's Cott Corporation, from Great Range Capital for $78.5 million cash. Mountain Valley—a brand of spring and sparkling bottled water, and water for home and office distribution—generated estimated revenue of $50 million in 2018, up from approximately $39 million in 2015. It was the fastest-growing premium water brand in the natural channel in 2017, according to SPINS. Cott operates in the water, coffee, tea, and foodservice industry.
"Purpose for profit" brand GIVN Water closed a seed round led by Wolfpack Brands. Todd Ehrlich, managing director of Wolfpack and founder of Kill Cliff Recovery Sports Drinks, joined GIVN's board of directors. This investment affords "both capital and deep business development expertise as GIVN continues its 300 percent year-over-year growth," the company stated. Launched in 2017, GIVN Goods is a Certified B-Corporation. 
Capri Sun Group acquired a majority stake in All I Need, an Austrian producer of canned and bottled organic teas with ingredients such as aronia, açai and turmeric. The company was founded in 2010, and the original owners will retain a 15 percent interest in the business. Known for its laminated foil pouches, Capri Sun juice was introduced in 1969 by the German company WILD and has been distributed under license in the United States since the 1980s.
The Living Apothecary, a maker of bottled teas made with probiotic-rich nondairy kefir water, raised $1.4 million in a round led by L.A. Libations and Venice Brands, according to Bevnet.com. LivWell Ventures also participated. L.A. Libations Executive Vice President David Meniane told Bevnet that the goal is to triple the size of the business over the next 12 months. Like kombucha—which has attracted significant investment from strategic and private equity investors—kefir water is a naturally fermented beverage. But according to Living Apothecary, kefir water offers flavor advantages, is not carbonated and contains no caffeine.
North Castle Partners announced a growth investment in VitaCup Inc., with repeat investor First Beverage Ventures participating. VitaCup's functional teas and coffees are available in a Keurig-compatible format and sold primarily through e-commerce. "VitaCup is uniquely positioned to benefit from the favorable trends in coffee and vitamins, two large and growing categories," said Alison Minter, North Castle's managing director.
Cultured meat & plant-based meat deals
Cell-based meat startup Meatable, based in Amsterdam, Netherlands, and London, England, raised a $3.5 million investment led by BlueYard Capital. Founded on stem-cell technology and a patent created by scientists from Cambridge and Stanford universities, Meatable says it is poised to solve the challenge of scalability in the cell-based meat market by producing meat tissue that does not require fetal bovine serum to grow. The serum is notoriously expensive, posing one of the biggest barriers to producing lab-grown meat at scale.
Beyond Meat, the maker of plant-based Beyond Burgers since 2016, is considering an initial public offering, according to CNBC. The IPO would be the first public stock offering for a company making vegetarian meat alternatives. Citing Euromonitor data, CNBC said the $ 1.4 billion meat alternatives industry grew by 22 percent last year, compared with 2 percent growth in the nearly $30 billion processed meat industry.
Healthy food deals
Once Upon a Farm, a provider of organic, cold-pressed baby food, closed a $20 million Series B financing round led by CAVU Venture Partners. Also participating were S2G Ventures and Beechwood Capital. Co-founded by natural products veteran John Foraker and actor Jennifer Garner, the brand is now in more than 8,500 retail locations. Foraker was formerly CEO of the organic and natural food company Annie's Inc., which sold to General Mills in 2014 for $820 million. In the United States, organic baby food (excluding formula, baby cereal and toddler foods) totaled $294 million in natural, specialty and conventional channels for the 52 weeks ended Sept. 9, up 4.5 percent over the prior year period, according to SPINS.
Huel, a transatlantic brand of nutritionally complete powdered food, bars, and granola, raised £20 million (US$26 million on Oct. 5) in funding from growth equity investor Highland Europe. Huel makes vegan meal replacements based on a blend of oats, pea protein, brown rice protein, seeds and coconut. Co-founded in 2015, the company is anticipating £40 million in revenues in its fourth year in business, according to Business Insider UK. Competitors in the plant-based meal replacement category include Soylent, Garden of Life, Purition, Orgain and Vega.
Kettle & Fire, a shelf-stable bone broth company, received an additional $8 million, following an $8 million round of funding in August, according to Project Nosh. The latest round was led by repeat investor CAVU Venture Partners, with Rocana Ventures participating. CAVU will still own less than 50 percent of the company, Project Nosh reported.
AUA Private Equity Partners acquired Desi Natural Dahi from Derle Farms Inc., a family-owned milk and yogurt distributor. Desi Natural markets its branded Indian yogurts (dahi) and cheese (paneer) to ethnic retailers. The transaction was completed on behalf of AUA portfolio company Raymundos Food Group which markets refrigerated snacks and desserts to Hispanic consumers. Raymundos "now owns two leading ethnic-oriented refrigerated brands targeting two of the fastest-growing populations in the United States," AUA said. The transaction also boosts Raymundos' presence in the better-for-you category.
Incredible Foods Inc., maker of Perfectlyfree plant-based allergy-friendly frozen treats, announced that Stefan Catsicas, former chief technology officer of Nestlé S.A., has joined its board of directors and invested in the company through Skyviews Life Science Ltd. Perfectlyfree's non-dairy frozen treats and fruit bites are made with natural ingredients and are free from the eight most common food allergens.
Food delivery deals
HelloFresh agreed to acquire Chefs Plate Inc., creating a market leader in Canada's meal kit market with targeted revenues of about CA$200 million ($153.2 million on Oct. 19), according to HelloFresh Canada. The purchase price was not disclosed. Chefs Plate was founded in 2014 and had more than $50 million in annualized revenues last year, The Globe and Mail of Toronto reported. HelloFresh was founded in 2011 and went public on the Frankfurt Stock Exchange in November 2017; in August 2018, the international meal kit company announced Q2 revenues of €319.7 million ($364.6 million), up by 39 percent year over year.
Kettlebell Kitchen closed a $26.7 million Series B growth equity financing led by North Castle Partners. Launched in 2013, Kettlebell Kitchen provides healthy prepared meals and custom meal plans to help consumers reach their fitness, nutrition, sports performance, and weight-loss goals. Kettlebell distributes meals primarily through gym partners, and meets the requirements of numerous diet regimens.
Talis Capital led a $20 million seed round in Oh My Green, a San Francisco, California-based provider of healthy food and wellness services for corporate customers. Nutritious snacks, meals, and wellness practices are delivered to the workplace through micro-kitchens, micro-markets, catering, café management, subscription boxes, etc. Organic, non-GMO and locally sourced products are given priority, and artificial intelligence used to enhance supply chain management and improve personalization.
Technology deals
SafeTraces Inc. closed $10 million in equity financing led by S2G Ventures and Bunge Ventures. SafeTraces uses food-grade DNA technology to provide food traceability and sanitation verification. The invisible, flavorless digital DNA barcodes are applied directly onto food, enabling producers, processors and distributors to trace product, not just packaging.
Plant-based protein company Equinom of Israel raised $4 million from vegetable protein pioneer Roquette and Fortissimo Capital, according to Globes, the Israeli business daily. Equinom says that, while most seed suppliers breed for a narrow range of traits, it can target multiple traits simultaneously. The company is focusing on six legume crops, including peas and chickpeas, breeding them to have better functionality and 50 percent more protein than commercial varieties. The company's goal is to transform the economics of specialty crops and contribute to creating alternative proteins.
Contract manufacturing deals
Independent bakery Hearthside Food Solutions is to acquire Greencore USA, a manufacturer of frozen packaging and refrigerated convenience foods like sandwiches and salad kits. The purchase price is $1,075 million (£817 million on Oct. 15) on a cash and debt-free basis. Greencore USA had 2017 revenues of $1.4 billion and is a U.S. unit of Greencore Group PLC, an Ireland-based public company. Hearthside was acquired in May 2018 by Charlesbank Capital Partners and Partners Group.
Hilton Food Group PLC, a food packing business that supplies major food retailers in Europe and Australia, agreed to purchase a 50 percent shareholding in vegetarian food manufacturer Dalco Food BV of Netherlands. The agreement enables Hilton to significantly expand its offerings in the vegetarian market and includes an option for the remaining 50 percent of Dalco's shares in 2024. Hilton had sales of £1.4 billion (US$1.88 billion on Dec. 29) in 2017.
Döhler Group of Germany acquired a majority stake in Nutrafood SRL of Italy, complementing Döhler's plant-based food and beverages portfolio. Nutrafood's roots are in almond processing; it makes nut spreads, non-dairy milks and hypoallergenic foods. Döhler is a global producer of natural ingredients and integrated solutions for the food and beverage industry. The strategic partnership is "a milestone on the path towards a leading position in the plant-based nutrition segment," Döhler said.
New funds
Kraft Heinz launched Evolv Ventures, committing up to $100 million to invest in "emerging tech companies transforming the food industry." Logistics, supply chains, e-commerce, and direct-to-consumer approaches are likely to be of interest. In March, Kraft Heinz launched its Springboard platform to grow disruptive consumer brands.
VMG Partners and Asia-focused Hillhouse Capital forged a strategic partnership to co-invest in innovative consumer brands seeking global expansion, allocating up to $100 million to the fund. The first co-investment is Little Freddie, a British maker of organic baby food. Little Freddie products are widely available in China, and the new funds will help drive expansion in both China and the United Kingdom. Hillhouse Capital has previously collaborated with VMG on Ancient Nutrition, Solid Gold and Stone Brewing, but is best known for tech investments in seminal brands like Airbnb, Tencen, and Uber.
Other deals
Myro, a maker of natural deodorant sold online, is getting a $2 million investment from Obvious Ventures, Lakehouse Ventures and Entrepreneurs Roundtable Accelerator. Eric Ryan, co-founder of Olly supplements and Method household cleaners, also participated. Myro deodorants contain barley powder but no aluminum, parabens or baking soda. Shoppers select a washable, refillable deodorant case to save on plastic and can choose from several natural fragrances with names like Big Dipper, Chill Wave and Pillow Talk.
NCN presenter updates
Three previous NCN presenting companies achieved milestones in October. Health Warrior, a presenter at the NCN XIII Investor Meeting in San Francisco, California, in 2013, was acquired by PepsiCo (see above).
ReGrained, a company with a patented technology to up-cycle high-protein, high-fiber grain generated as a byproduct by the brewing industry into a branded functional ingredient called SuperGrain, closed a $2.5 million seed financing. Ingredients manufacturer Griffith Foods led the round with participation from Barilla Group's BLU1877 and others. ReGrained also makes nutrition bars. The investment will help scale ReGrained's processing technology and commercialize its ingredient business. ReGrained was a presenting company at the NCN XXI Investor Meeting in San Francisco, California, in 2017.
Ardra Inc., developer of a patented process to make natural leaf aldehyde using enhanced fermentation, advanced to pilot scale and will produce samples of its ingredient for customer validation. Leaf aldehyde is a naturally occurring molecule with applications in flavors and fragrances. Ardra says its process reduces production costs for natural leaf aldehyde by half. Ardra also announced a partnership with Mediphage Bioceuticals, which develops gene delivery platforms for personalized treatment of chronic disease, to produce DNA mini-strings on a large scale. Ardra was a presenting company at NCN's investor meeting in Canada last year.
Disclaimer: NCN does not warrant the accuracy, reliability, or timeliness of any NCN news item. Before relying on any NCN Deal Download item the information should be independently verified.
Subscribe and receive the latest updates on trends, data, events and more.
Join 57,000+ members of the natural products community.
You May Also Like
---