Nutrition Capital Network Deal Download: September 2018
Nutrition Capital Network Deal Download: September 2018
Kombucha and coffee pepped up September's beverage deals, while better-for-you and organic snacks filled entrepreneurs' wallets.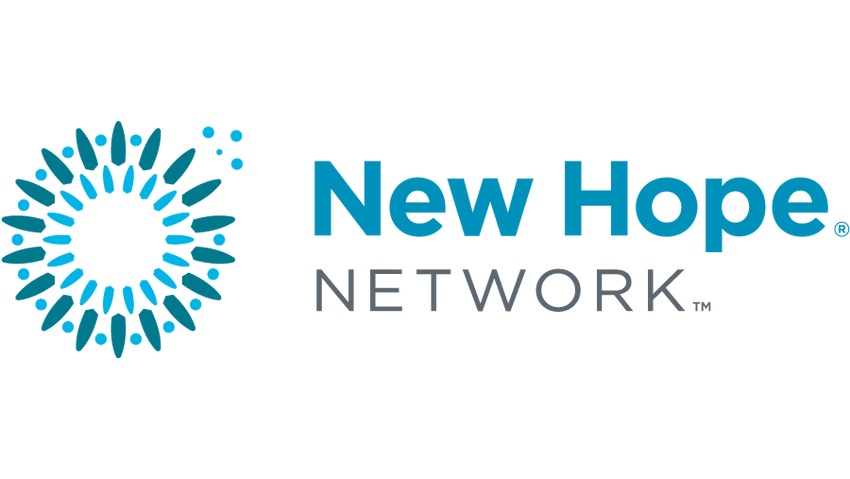 Beverage deals
Functional water, kombucha and coffee populated the beverage deals tracked by Nutrition Capital Network's (NCN) Transaction Database in September. Keurig Dr Pepper agreed to acquire allied brand partner Core Nutrition LLC for $525 million or approximately $435 million net of anticipated tax benefits. Core Nutrition makes Core Hydration, a nutrient-enhanced bottled water, and Core Organic, a low-glycemic, fruit-infused beverage. Net sales of all Core beverages have grown at an average annualized rate of approximately 115 percent over the past three years, with current retail sales estimated in excess of $200 million in the latest 52 weeks. Investment bank Whipstitch Capital, an NCN Sponsor and Investment Banking Partner, advised Core.
The Coca-Cola Company fully embraced the kombucha category in September by acquiring Organic & Raw Trading Co., maker of Australia's Mojo brand. Kombucha, a fermented beverage with naturally occurring probiotics, has grown rapidly from a cottage industry into a projected $5.45 billion global market by 2025, according to market research. Kombucha is currently the fastest-growing beverage category Down Under, Coca-Cola noted. In the first half of 2018, Molson Coors acquired former NCN presenter Clearly Kombucha, citing compound annual growth of more than 23 percent for the kombucha category from 2018 to 2024.
Also in September was a kombucha transaction on the smaller end of the spectrum as Prospectors Cold Brew Coffee acquired Bloom Ferments Kombucha. Both companies started in the Incubator Kitchen at the Grand Rapids Downtown Market and both say they have had robust growth in their home state of Michigan. Bloom Ferments' bottled kombucha is hand-crafted in small batches using organic ingredients.
Technology has boosted the prospect of alternatives to beleaguered soda sales. Mitte of Germany, a smart-home water system, secured $10.6 million in financing led by Danone Manifesto Ventures. Mitte purifies water using a proprietary distillation-based method. Cartridges allow consumers to personalize their drinking water with preferred levels of natural minerals. In August, PepsiCo Inc. agreed to acquire SodaStream in a transaction valued at $3.2 billion.
Cave Shake, maker of ready-to-drink ketogenic shakes, announced a partnership with beverage accelerator L.A. Libations as it gears up for national distribution and creates a destination platform for ketogenic and low-carb healthy foods. Cave Shakes are vegan and dairy-free, and they contain no added sugar.
Functional & fair trade coffee deals
The biggest conventional coffee deal underway is Coca-Cola's acquisition of Costa Coffee from Whitbread for $5.1 billion (£3.9 billion). Investments also continue in sustainable and functional coffee. Bellwether Coffee closed a $10 million Series A funding led by Congruent Ventures. Bellwether's zero-emissions commercial roaster and software platform allows its partners to source green beans from farms worldwide according to responsible business practices such as "women-owned" and "organically certified." Coffee-related startups are set to raise more than $1 billion in 2018, Bellwether noted.
Butter coffee maker Picnik raised $7.5 million in private equity from KarpReilly, according to CrunchBase. Picnik blends organic coffee, grass-fed butter and medium-chain triglyceride (MCT) oil derived from coconut. Butter coffee is credited with boosting cognitive function and sustaining energy levels without the coffee crash. The deal follows a recent $40 million Series C round in Bulletproof buttered coffee.
Nespresso, an operating unit of the Nestlé Group, announced a long-term investment plan to help revive Zimbabwe's coffee industry. Assistance will be provided to 400 smallholder coffee farmers over the next five years, with the goal of increasing production of quality sustainable coffee.
Kraft Heinz Canada completed the acquisition of Ethical Bean Coffee, a roaster of 100 percent fair-trade, certified organic coffee based in Vancouver, British Columbia.
Better-for-you snack deals
The Hershey Company will acquire Pirate Brands, including Pirate's Booty, from B&G Foods Inc. for $420 million or approximately $360 million net of tax benefits. The deal strengthens Hershey's position in healthier snacking. Pirate Brands will operate within Amplify, Hershey's better-for-you snacking hub, which also houses Skinny Pop, Paqui and Oatmega.
Bobo's, a brand of baked oat bars, announced a Series B round led by repeat investors Boulder Investment Group Reprise and Ridgeline. An SEC form D filed for brand owner Simply Delicious Inc. indicated an equity offering of $3.5 million. An earlier $8 million Series A funding in February 2017 supported new product launches and retail expansion in the mass market, helping to more than double Bobo's revenues, according to CEO TJ McIntyre. Former executives of DanoneWave and Colorado Premium Foods will join the Bobo's team.
Hummus appetizer brand Modern Pod Co. raised $2 million in a Series A round, according to a Project Nosh article on Modern Pod's website. Hummus Pods are flavored hummus encased in a multigrain shell. The vegan snacks are pre-baked, fresh frozen and portable. Launched through The Food Innovation Nexus at Johnson & Wales University, Hummus Pods were introduced at Natural Products Expo East in 2016.
The Zell Founders Fund, a student-led venture fund at the University of Michigan, made a $100,000 investment in the organic snack brand SMPL. The organic superfood bites come in a single-serve re-sealable package. Founded 2016 by alumnus Ellis Fried as an alternative to sugary energy bars, SMPL has launched on line and in certain New York City, New York, retailers.
Supplement & ingredient deals
AuMake International Limited of Sydney, Australia, announced the acquisition of 50 percent of Herbsmart Pharmaceutical Pty Ltd. with an option to acquire a further 40 percent. AuMake is an ASX listed retail company connecting Australian suppliers directly with daigou (overseas personal shoppers) and Chinese tourists. Herbsmart makes innovative milk products, including Herbsmart Valerian Milk to aid sleep, which will be promoted on China's JiaJia TV shopping channel of which 385 million viewers are predominantly aged 60-plus. AuMake's ownership comes at "nil cost in recognition of the Company's contribution to the development of the Herbsmart brand."
Mundipharma of Singapore closed an asset-purchase agreement with New Zealand's Vital Food Processors Limited for global rights beyond New Zealand to commercialize Zyactinase, a freeze-dried extract of kiwifruit developed for constipation relief and long-term gut health. Vital Food Processors was founded by two kiwifruit industry experts. R&D has been financed through a syndicate mainly comprised of Inventages Venture Capital and BioPacific Ventures.
The first six months of 2018 saw global players in the flavors and fragrances industry respond to demand by customers and consumers for organic, natural and functional ingredients. In September, Swiss flavor and fragrances giant Firmenich agreed to acquire all of the outstanding common stock of Senomyx Inc. for $1.50 per share in cash, representing a premium of approximately 43 percent over Senomyx's closing price on Sept. 14. Senomyx develops natural high intensity sweeteners and flavor ingredients for better-for-you products. The company recently started developing a high intensity sweetener based on a component of monk fruit.
MidOcean Partners acquired Florida Food Products (FFP), a manufacturer of natural and clean label ingredients, from Kainos Capital. Founded in 1954, FFP is a manufacturer in the clean label "cure market" offering alternatives to synthetic meat ingredients like curing agents, accelerators and stabilizers. The company also makes vegetable juice concentrates. Former executives of the global flavors and fragrances firm Agilex will serve on the FFP board of directors.
Healthy food deals
Finsbury Food Group PLC acquired Ultrapharm Limited in the United Kingdom, paying around £17 million ($21.8 million on Sept. 5) for the "free-from" bakery business. Finsbury sold its own free-from business to Genius Foods in 2013. Ultrapharm had revenue of £19.5 million in 2017, and Finsbury's exceeded £300 million. The UK free -from bread and morning goods market has grown 92 percent over the last four years, said Finsbury, citing Kantar Worldpanel data. A consumer survey in four key European markets by DuPont Nutrition & Health earlier this year found bakery products top the gluten-free shopping list. Consumers cite "healthy living," rather than gluten-intolerance per se, as the main driver of gluten-free sales.
Kettle & Fire, a shelf-stable bone broth brand, announced an $8 million Series A investment led by CAVU Venture Partners. Funding will be used to fuel multi-channel growth and product innovation. Kettle & Fire is on track to triple revenue this year from sales of its 100 percent grass-fed organic bone broths and soups, CAVU said.
Wind Point Partners and portfolio company Stir-Pacifica, a custom manufacturer of soups, sauces, dressings and fresh salsas for retail and foodservice, acquired Sabra Dipping Company's salsa business. "The combination of these two refrigerated salsa operations is highly complementary and will enable us to better serve our combined customer bases through enhanced R&D and new packaging formats," said Milt Liu, CEO of Stir-Pacifica.
Dutch natural and organic food company Wessanen acquired Abbot Kinney's, a maker of organic almond and coconut yogurt alternatives and vegan ice cream. Both companies are based in Amsterdam, Netherlands. Abbot Kinney's has a strong position in its category in health food stores in The Netherlands and is expanding across Europe, Wessanen said. In the first half of its 2018 fiscal year, Wessanen reported €323.6 million (US$376.3 million on July 20) in revenue; dairy alternatives is one of its core categories.
A subsidiary of Canadian franchisor MTY Food Group Inc. signed an agreement to acquire most of the assets of U.S.-based sweetFrog Premium Frozen Yogurt for an estimated consideration of US$35 million. sweetFrog has 254 franchised locations and 78 corporate-owned locations. In the last 12 months, the sweetFrog network generated more than US$92 million in system sales.
Country Archer Jerky Co. raised $10 million from Monogram Capital Partners, marking Monogram's third investment in the vertically integrated natural jerky brand. Investment will enable Country Archer to more than double production capacity. Country Archer says it is the No. 1 brand in the natural channel and has more than 25,000 distribution points in the United States. The product recently launched in Canada.
In the same month, Stryve Biltong announced a $10 million investment from Meaningful Partners and Murano group to accelerate manufacturing capacity and grow its brand. Stryve Biltong is described as a paleo-friendly alternative to traditional beef jerky: high in protein with low or no carbohydrates; and no sugar, nitrates or additives. Stryve customers include CVS, GNC, Vitamin Shoppe, Central Market and Walmart.
Corporate accelerators
Corporate accelerators made headlines in September as strategic investors sought new ways to bring innovative brands to market. PepsiCo announced it is seeking 10 start-ups from the U.S. and Canada as it expands its Nutrition Greenhouse accelerator to North America following success in Europe. In 2017, eight start-ups in the European program delivered an estimated combined sales growth of more than $12 million, a fourfold increase during the six-month program.
In the dairy category, Land O'Lakes Inc. picked six candidates for its 2018 Dairy Accelerator, including wellness-oriented Norr Skyr organic yogurt, SmashPack protein-fruit smoothie pouches and Numa milk chews with added vitamins.
In ingredients, DuPont Nutrition & Health announced a clean-label hub at its Brabrand facility in Denmark to boost the company's project pipeline in healthy nutrition and clean-label texturant offerings.
Companies chosen for the Chobani Fall 2018 incubator program include Haven's Kitchen refrigerator natural sauces; Ithaca Cold-Crafted hummus; MatchaBar tea; Partake allergy-friendly food for children; Supernatural Kitchen allergy-friendly baking ingredients; and TeaSquares snacks.
Food delivery deals
Technology & Foodtech was the growth engine for financings through 2016, but this trend slowed in 2017 and 2018, according to the NCN Transaction Database. Only delivery service held its own in terms of the number of technology transactions in the first half of 2018. In the second half of 2018, deals in subscription meal services and fresh-food delivery platforms are continuing apace. 
On the global stage, Walmart flexed its muscle in on-demand delivery, announcing the acquisition of Cornershop Inc., an online marketplace for on-demand delivery from supermarkets, pharmacies and specialty food retailers in Mexico and Chile. This followed a further investment in on-demand logistics and e-commerce platform Dada-JD Daojia of China of around $320 million in August.
Miss Fresh, an e-commerce startup that delivers fresh produce in 20 Chinese cities, raised $450 million from investors including Goldman Sachs and Tencent Holdings Ltd., China's largest gaming and social media company, according to Reuters.
After less than a year in operation, Yumble, a purveyor of direct-to-consumer healthy children's meals, closed a $7 million Series A funding round led by Sonoma Brands, along with Danone Manifesto Ventures and others. Yumble's mission is to make meals stress free for parents and to help shape healthy eating habits.
Two plant-based meal delivery platforms also attracted support: Simple Feast of Denmark raised a $12 million Series A investment led by Balderton Capital, with participation from 14W and existing investors. Simple Feast delivers ready-to-serve plant-based, 100 percent organic meals in biodegradable boxes. In London, Allplants raised a Series A investment of £7.5 million (US$8.7 on Sept. 8) for its vegan meal delivery service, led by Octopus Ventures. The nationwide service delivers frozen meals in containers insulated with eco-friendly recycled denim liner.
Milk & Eggs raised a $6.1 million seed round, led by Morningside Venture Partners, Crunchbase reported. The subscription delivery service moves products directly from farmers to customers, reducing waste and carbon emissions associated with the conventional food supply chain and saving customers "an average of 42 percent" compared to local grocery store prices.
Technology deals
Ripe Technology Inc. (Ripe.io) completed a $2.4 million series seed financing led by Maersk Growth and innovation hub Relish Works. The start-up provides enterprise blockchain technology for the food and agricultural industry to improve traceability, flavor, sustainability and safety. Maersk is one of the world's largest shipping companies.
BioTEPP Inc. of Canada, a company with an innovative biopesticide, raised funds from Quebec development fund Filaction and Natural Products Canada (NPC). Capital will be used to commercialize of BioTEPP's flagship product Virosoft CP4, based on a naturally occurring microorganism to reduce codling moth damage to fruit and nut trees. BioTEPP is NPC's fifth investment since it launched its portfolio in 2017 to help Canadian natural product companies attract capital. Nutrition Capital Network and NPC co-host an annual investor meeting in Canada.
Other deals
Healthy vending machine firm Farmer's Fridge closed a $30 million Series C round led by Innovation Endeavors. Founded in 2013, the company has installed 186 "smart fridge" machines that offer fresh salads, bowls, wraps and snacks served in screw-top jars. Funding will be used to expand beyond Chicago, Illinois, and Milwaukee, Wisconsin.
Improved Nature, maker of a plant-based meat substitutes, raised $3 million in a convertible note round led by Concentric Capital, according to Agfunder. Improved Nature has an innovative technology that the company says gives soy protein the same consistency as real meat. Improved Nature products can be prepared in refrigerated, frozen or shelf-stable varieties.
Castanea Partners invested in West Coast Fitness LLC, a franchisee and area representative of Orangetheory Fitness. West Coast Fitness operates 10 Orangetheory studios and oversees an additional 17 studios owned by other franchisees in Los Angeles and San Francisco. Founders of West Coast Fitness will remain significant shareholders and continue to lead the business. Orangetheory has 1,000 studios in the United States and 18 countries.
Arbor Investments will acquire the Exclusive Brands business of Mars Petcare US Inc., including the manufacture of private-label pet food. The deal provides Arbor with a platform for both internal and acquisition-driven growth. Exiting the private-label business in the United States will allow Mars Petcare US to focus on its branded portfolio, which includes Pedigree, Iams,  Nutro, Cesar and more. Mars entered the natural pet food segment with the acquisition of Nutro Natural Pet Food in 2007.
NCN presenter updates
High Road Craft Ice Cream Inc. acquired craft sorbet maker Ciao Bella Gelato Co. Inc. The companies plan to explore opportunities in the craft and non-dairy frozen dessert categories. Investor Sherbrooke Capital worked with Ciao Bella to develop its brand and growth strategy and to optimize operations. Ciao Bella was an NCN Presenting Company in 2014.
NextFerm Technologies of Israel and Mascoma LLC, a subsidiary of global specialty ingredient company Lallemand Inc., signed a commercial joint development agreement to expand their collaboration in biofuels. They will focus on isolating and improving natural yeast strains with improved resistance to environmental pressure. Conversion of grain starch and fiber into fuel ethanol has an estimated annual production value of $30 billion in the United States and Canada and $40 billion globally. NextFerm, which also develops fermentation-derived nutrients for food and supplements, presented at the NCN Europe II Investor Meeting in 2015.
Disclaimer: NCN does not warrant the accuracy, reliability, or timeliness of any NCN news item. Before relying on any NCN News item the information should be independently verified.
Subscribe and receive the latest updates on trends, data, events and more.
Join 57,000+ members of the natural products community.
You May Also Like
---