Nutrition Capital Network: January 2018 Deal Download
Nutrition Capital Network: January 2018 Deal Download
Nutrition Capital Network predicted in June that 2017 would be a record-setting year for transactions in the nutrition and health and wellness industry and the second half of the year outpaced that optimistic outlook.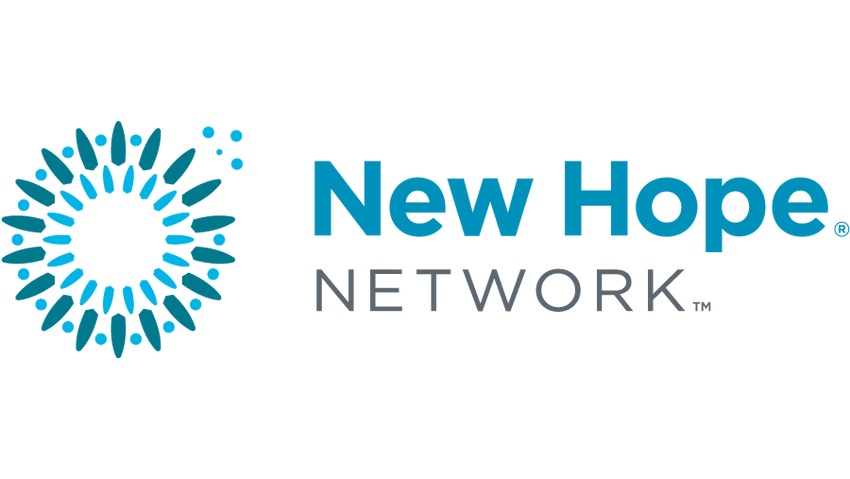 The nutrition and health and wellness industry saw a 27 percent increase in transaction activity in 2017, with the number of mergers and acquisitions up 37 percent and equity financings up 21 percent compared to 2016, according to Nutrition Capital Network (NCN). Full results of NCN's annual deal analysis are available to the network's investor-members, but suffice to say 2017 improved dramatically on the record highs of the prior two years.
n
Here's a bit about the latest deals and rising M&A trends.
n
Plant-based food deals
n
The investment appeal of plant-based food certainly shows no signs of cooling. Daily Harvest, a subscription supplier of frozen, plant-based, semi-premade foods, announced a $43 million celebrity-sprinkled Series B funding round. "Daily Harvest is the first major innovation in the frozen category since TV dinners were introduced in the 1950s," said Alex Taussig, partner at Lightspeed Venture Partners, which led the financing.
n
GreenSpace Brands of Toronto announced the acquisition of Galaxy Nutritional Foods Inc., owner of Go Veggie cheese alternatives, from Mill Road Capital. The $17.8 million transaction is comprised of $4.5 million in cash, $7.62 million in GreenSpace shares, and a vendor take-back loan of $5.72 million. Go Veggie generated revenues of $16.3 million in fiscal year ended March 31. Galaxy Foods dates back to 1980 and was a pioneer in the U.S. cheese alternative market. "With the acquisition of Go Veggie, we enter our most sought-after vertical, plant-based dairy alternatives," said Matthew von Teichman, CEO of Greenspace.
n
Plant-based foods enjoyed 8.1 percent annual growth for year ended Aug. 12 (all channels) compared to a decline of 0.2 percent for all foods, according to Nielsen data cited by the Plant Based Food Association; cheese alternatives represent one of the category's fastest growing sub-segments.
n
Ringing in the New Year, Urban Remedy closed a $17 million Series B fundraising round led by 301 INC., General Mill's venture arm. Founded by a licensed acupuncturist in 2009, Urban Remedy offers organic, non-GMO ready-to-eat meals, snacks, and cold pressed juices, and pursues a "food-is-healing" mission. Investment will be used to scale the business. John Foraker, former head of Annie's, the organic food company acquired by General Mills in 2014, is joining Urban Remedy's board of directors, the company announced. Urban Remedy ships directly to customers, in addition to operating 13 retail locations and 30 Whole Foods kiosks in California.
n
Pea protein has grown in popularity among consumers seeking a source of vegan, dairy-free and soy-free protein, and in the ingredients segment, Cargill signed a joint venture agreement with Minneapolis-based PURIS (formerly World Food Processing), a family-owned company whose flagship product is organic non-GMO pea protein. The joint venture will focus on the development of "label-friendly" plant-based foods, and PURIS expects to add substantial capacity. PURIS offers vertical integration in pea protein and superior taste, Cargill noted.
n
Ripple Foods, which makes dairy-free foods from pea protein, announced Monday a $65 million Series C round led by Euclidean Capital, with participation from Goldman Sachs, Fall Line Capital and existing investors. Ripple uses a patent-pending method to harvest protein from peas that it says removes the impurities that give other plant-based milks their beany flavor and chalky texture. Ripple Foods, which launched in April 2016 with Ripple Milk, has since added half-and-half and yogurt. This round follows successful Series A and Series B funding rounds and brings Ripple Foods' total funding to date to $110 million.
n
Dietary supplement and bar deals
n
The Nature's Bounty Co. acquired The Best Bar Ever, adding "real food" nutrition bars to its portfolio. The bars contain no artificial flavors, sweeteners or added preservatives and are described as having an ideal ratio of quality fats, carbs, and proteins. Founded in 2005 by CEO Mike Clay, The Best Bar Ever is sold primarily in the health and fitness channel and joins Nature's Bounty Co.'s sports and nutrition brands Pure Protein, MET-Rx, Body Fortress protein powder and Balance bar. KKR acquired majority control of The Nature's Bounty Co. from The Carlyle Group in mid-2017. The nutrition bars and gels category grew 9.5 percent in 2016, reaching $4.9 billion in annual sales, according to Nutrition Business Journal.
n
Vitamin World Inc., a U.S. retailer of nutritional supplements, was acquired out of bankruptcy for $28 million by Feihe International Inc. of China, a producer of infant formula. Originally owned by NBTY Inc. (now Nature's Bounty Co.), Vitamin World was sold in 2016 to Centre Lane Partners for a reported $25 million. Western brands have long been popular with Chinese consumers: In the last two years, Chinese acquirers have picked up Iovate Health Sciences (MuscleTech brand) and Doctor's Best (North Castle Partners) in the United States, in addition to Nutrition Care Pharmaceuticals, Swisse and Vitaco in Australia.
n
Exiting the nutritional supplement business is publicly traded Helen of Troy Limited, which completed the sale of Healthy Directions LLC to Direct Digital LLC for $46 million in cash and a performance-linked payment of $25 million. Helen of Troy bought Healthy Directions and its physician-formulated brands in 2014 for around $195 million. Helen of Troy reported that consolidated net sales revenue were up 1.9 percent to $453 million for the quarter ended Nov. 30, but nutritional supplements were down 8.8 percent in net sales. Today the consumer products business focuses on its "leadership brands" in housewares, health, and beauty, including Braun, Honeywell and PUR.
n
Biotech and technology deals
n
Transatlantic biotech firm Enterome raised $38.5 million in a Series D financing, with participation by Seventure Partners' Health for Life Capital fund, which specializes in microbiome investments. Enterome is developing innovative therapies to treat microbiome-associated diseases such as inflammatory bowel disease. Enterome presented at NCN investor meetings in 2012 and 2013.
n
Seventure also invested $9 million as part of an $18 million Series B1 funding round in Zipongo, a digital nutrition platform for employers, health plans and wellness companies to tackle chronic disease and improve the health of employees and members. Funding will be used to expand Zipongo's European presence and launch the FoodScripts program, which is designed to reduce reliance on medication by using food as an alternative first-line therapy. Seventure is an NCN Cornerstone Investor.
n
Novolyze raised €2.2 million from private and government sources to accelerate commercialization of its Surronov range of surrogate microorganisms for use in food-safety-control processes. Against a backdrop of increasingly stringent food safety regulations, Novolyze, which is based in the United States and France, has developed ready-to-use surrogate microorganisms geared to milk powder, flour, meat, fish, pastries, juice and other foods. The non-pathogenic surrogates can be manufactured in industrial quantities in dry form, and provide competitive advantages over traditional sampling- based control methods, the company says. Novolyze presented at NCN's fall 2017 investor meeting in San Francisco.
n
European deals
n
European investors and targets were also conspicuous in branded products, with London-based capital D taking a majority stake in Berlin-based Invincible Brands, an e-commerce brand builder focused on healthy living. Stephan Lobmeyr, co-founder of capital D, said, "Our focus is on business models with direct evidence of commercial traction and transformative impact in their markets." Invincible uses Snapchat and other social media platforms to market health, beauty and fitness brands, including Natural Mojo superfood powders and HelloBody coconut oil beauty products. Invincible has achieved "spectacular, tangible results in a short time, capitalizing on the tribal buying tendencies of millennials," Lobmeyr said.
n
In the United Kingdom, MuscleFood Ltd.—a direct-delivery business selling premium lean meats, high-protein foods, vegan products and sports supplements—secured £10 million in new investment from Business Growth Fund (BGF) for international expansion. Founded in 2013, the British firm has a following of fitness enthusiasts, bodybuilders and athletes but is winning over a broader customer base. MuscleFood's sales were £45 million for the year ended March 31, up from £14 million in 2015, according to the Birmingham Post.
n
BGF also made a minority investment in Revital (London, UK), a retailer of supplements, beauty and wellness products online and in 18 stores. Founded in 1991, the family business sells branded and own-brand products. Funding will be invested in its online channel, new product development and store rollout. Revital reported revenues of €12 million for the year ended April 30, according to Realdeals.EU.
n
Inflexion Private Equity invested in British pet supplement company Lintbells, its third investment in the animal care arena. Inflexion said the UK market for pet supplements is worth approximately £100 million and growing at 7 percent per annum, noting that this "immature and fragmented market" offers significant scope for growth in both the UK and internationally.
n
Dairy deals
n
Global dairy group Lactalis (Laval, France) agreed to acquire siggi's (New York, N.Y.), the maker of Icelandic-style "skyr" yogurts for an undisclosed price. Founded in 2006, siggi's recently became the top-selling yogurt brand in Whole Foods Market, according to Nielsen data cited by siggi's. Offering yogurt with a clean ingredient label and less sugar, siggi's said it grew gross revenues 50 percent in 2017 and will operate under its current senior leadership team. Other Lactalis yogurt brands include Stonyfield, acquired from Danone in July for $875 million, and Rachel's Organic yogurt in the UK.
n
Also in the yogurt category, Castanea Partners invested an undisclosed amount in Yasso, a Greek-style frozen yogurt brand. "Yasso's nutritional profile, simple ingredients and great-tasting product fill a market void between high-calorie, overly indulgent products and artificial-tasting diet brands," said Juan Marcos Hill, a partner at Castanea.
n
Other deals
n
Firmenich, a Swiss global fragrance and flavor firm, is acquiring Natural Flavors Inc., a New Jersey-based manufacturer of high-quality organic flavors.
n
Israeli food-tech start-up SuperMeat, which is developing a cultured chicken product, raised $3 million in seed funding and formed a strategic partnership with PHW, a large European poultry producer and an equity investor in the company.
n
Mousse Partners Limited made a strategic investment in Counter Brands LLC, parent company of Beautycounter, a provider of safer skin care and cleaner cosmetics.
n
Know Brainer, a producer and marketer of a ketogenic coffee creamer made with organic grass-fed clarified butter and non-GMO MCT oil (medium chain triglycerides), is partnering with Nestlé via the Terra Food + Ag Tech Accelerator program. Know Brainer was a presenting company at the NCN fall investor meeting in 2017.
n
Bolt Threads, producer of Microsilk, a protein fiber with the same molecular structure as spider silk, announced a $123 million Series D funding led by Baillie Gifford.
n
Food delivery startup Ando is integrating with Uber Eats, becoming Uber's first food-related acquisition, according to PitchBook.
n
Waste-to-fertilizer technology startup WISErg raised a $19.2 million Series C round, bringing the company's total fundraising to $56.6 million, according to AgFunder.
n
NCN events
n
Nutrition Capital Network is now accepting applications for all NCN Investor Meetings in 2018 from companies interested in presenting business plans to an audience of qualified investors. Visit nutritioncapital.com to apply online. Meetings in 2018:
n
NCN XXII: Spring Investor Meeting, May 9-10, New York, New York.

NCN Europe V, May 14, Geneva, Switzerland.

NCN Canada II, June 27-28, Toronto, Canada.

NCN XXIII: Fall Investor Meeting, October 2018, San Francisco, California.

NCN Investor Meeting X at SupplySide West, Nov. 7, 2018, Las Vegas, Nevada.
n
Nutrition Capital Network, an organization that connects investors with high-potential growth companies in the nutrition and health and wellness industry, added 460 companies to its Nutrition and Health & Wellness Industry Deal Flow Database in 2017, bringing the 10-year total to 3,100 companies. More than 400 investors (including 46 NCN Cornerstone Investors) attended NCN investor meetings in 2017 and were introduced to 89 presenting companies selected from the applicant pool.
n
Get the monthly Nutrition Capital Network News direct to your inbox. Register below.
nnn
Subscribe and receive the latest updates on trends, data, events and more.
Join 57,000+ members of the natural products community.
You May Also Like
---