Nutrition Capital Network: June 2018 Deal Download
Nutrition Capital Network: June 2018 Deal Download
In June, venture arms of traditional food and beverage companies acquired or invested in good-for-you foods. Meanwhile, caterers are delivering to offices and other businesses that provide meals and snacks on-site for their employees.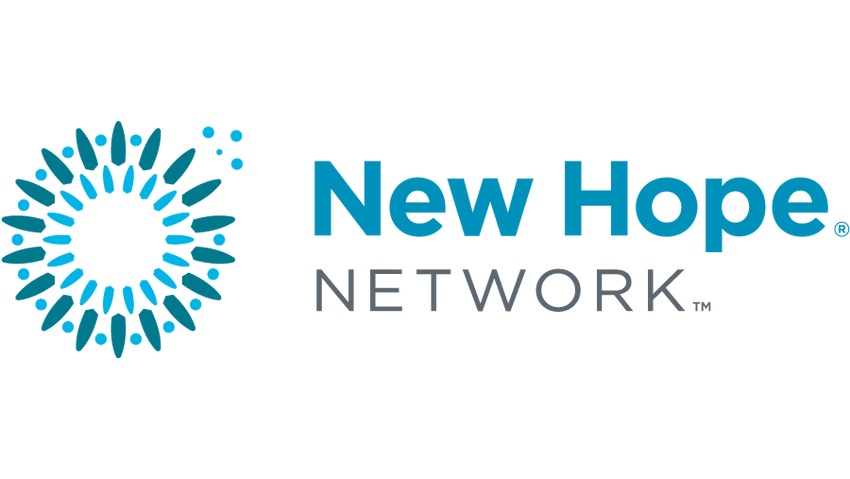 Corporate venture deals
About half of the top 50 global food and beverage companies have set up internal venture arms or incubator programs to invest in innovative start-ups and respond to changing consumer preferences. In June, General Mills' venture unit, 301 INC, led a $12-million investment in NextFoods Inc., the maker of GoodBelly Probiotics drinks and shots. Emil Capital Partners and others participated. NextFoods, co-founded by Silk soymilk originator Steve Demos, has partnered with General Mills to license the GoodBelly brand name for probiotic bars. 301 INC already has probiotic granola in its portfolio under the Purely Elizabeth brand. Sales of functional foods and beverages with probiotics grew by nearly 9 percent in 2016, generating U.S. sales of $8.7 billion, according to proprietary research by Nutrition Business Journal.
Eighteen94 capital, the venture capital fund of Kellogg Company, marked its fifth investment by leading a $5.75 million Series D funding round for a patented, slow-release energy ingredient called SuperStarch, an ingredient of The UCAN Company, which makes snack bars and drink mixes for athletes. SuperStarch, derived from non-GMO corn, is cooked to deliver a slow release of complex carbs to prevent spikes and crashes in blood sugar levels. Eighteen94 capital will help UCAN expand its market to active-lifestyle consumers.
Workplace catering deals
Providing meals and snacks for office employees has correlated to improved organizational performance and greater employee engagement. With innovative digital delivery platforms, new catering ventures are dovetailing with the millennial generation's social media habits and preference for a collaborative office culture.
Order-ahead app Ritual announced in June the closing of a $70 million Series C round led by Georgian Partners. According to Ritual, much of its recent growth has been driven by workplace teams adopting Piggyback, its social ordering and delivery feature, which fosters a "dynamic social element to ordering and picking up lunch."
EzCater raised a substantial $100 million in Series D funding led by Wellington Management Company LLP, with participation from existing investors ICONIQ Capital, Insight Venture Partners and others, bringing total funding to $170 million. EzCater says its platform draws on 60,000 restaurants and providers, and is the only such marketplace with national coverage. The company plans to bankroll international expansion. According to Technomic research cited by ezCater, U.S. businesses spend $22 billion every year on catering, which has seen sales grow twice as fast as restaurant sales in the last four years.
Combining digital ordering and delivery dynamics with healthier snacking, SnackNation secured $12 million in Series B Funding led by 3L Capital, bringing total venture funding to $22.5 million for the tech-enabled delivery service. SnackNation curates and delivers items such as bars, chips, jerky, granola, trail mix and dried fruit to corporate customers. It ensures that all snacks adhere to the company's Unacceptable Ingredient Protocol.
EAT Club, a corporate catering and office lunch service, Bay Area Farm Hill's personal meal business to increase fresh meal options and extend EAT Club's virtual cafeteria service to a new customer base. EAT Club was co-founded in 2010 with the the notion of "lunch as a benefit" and as a driver of productivity. EAT Club's online ROI calculator shows CEOs how much a company can save per year by providing lunch for employees.
App & technology deals
Associated with a range of health and productivity benefits, meditation and mindfulness programs have been taken up by corporations, employee wellness programs, consumers and investors. Calm, an app for meditation, mindfulness and sleep founded in 2012, raised $27 million in Series A funding at a $250 million pre-money valuation led by Insight Venture Partners. Calm generated $22 million in revenue in 2017, reaching an annual revenue run-rate of $75 million. Previously, Calm raised $1.5 million from seed investors.
An app offering meditation courses by 10% Happier raised $3.7 million, bringing the company's total funding to $5.1 million. 10% Happier is for skeptics who would not naturally be inclined towards taking up meditation. The app is based on The New York Times bestseller of the same name, written by co-founder and ABC News correspondent Dan Harris, who suffered a panic attack on air in 2014. According to a September 2017 Marketdata Enterprises study, meditation products and services represented an estimated billion-dollar industry in the United States in 2016, and mindfulness apps numbered at least 1,000, led by Headspace.
CareZone, a smartphone service for managing chronic health conditions, secured an additional $50 million in Series D financing led by NEA, bringing its total financing to $150 million. According to CareZone, its app can scan medications from every pharmacy in the nation to automate consumer data entry and manage services such as refill requests and delivery of prescription medications, as well as provide a selection of subscription nutritional supplements to meet over-the-counter care needs.
Feminine care & NPC deals
Alternatives to mainstream brands such as Tampax and Kotex have been available for years on the shelves of natural retail stores. However, delivering healthier sanitary products via an online subscription model is drawing investor interest not previously associated with this category. LOLA, a subscription service for organic tampons, pads and reproductive care, closed $24 million in Series B funding led by private equity firm Alliance Consumer Growth (ACG), according to TechCrunch. Launched in 2015, LOLA products are free of synthetic fibers, fragrance, deodorant, chlorine bleach, latex, parabens and formaldehyde. "LOLA is at the epicenter of a shift in personal care in which consumers are rejecting brands that have long neglected transparency," ACG co-founder and partner Trevor Nelson said in a statement.
Startup Rael announced a $2.1 million pre-Series A funding round led by SoftBank Ventures Korea and other investors including Thrive Market, an e-commerce retailer for affordable natural and organic products. Launched in 2017, Rael's product line includes biodegradable tampons made with 100 percent certified organic cotton.
Makers of SkinNinja, a free app that identifies ingredients in make up and skin care products by swiping barcodes with a smartphone, announced an oversubscribed seed round of more than $1 million. Voulez Capital led the round. The app enables users to avoid unwanted ingredients such as allergens, chemicals and animal products and offers links to vendors of alternative products. Voulez Capital's founder and CEO Anya Navidski said SkinNinja would "bring much needed clarity, transparency and accountability to the skincare and personal products sector."
Topix Pharmaceuticals Inc., a provider of premium branded skincare products, strengthened its commitment to the natural category by acquiring DERMA E, a company providing natural, vegan and cruelty-free skincare products for nearly 35 years. Topix, which built its reputation in the physician and dermatological market, is backed by New Mountain Capital to execute both organic and acquisition-led growth.
Natural meat deals
Investors are betting more consumers will move away from conventionally raised meat in favor of more naturally processed products and humane animal husbandry. Crowd Cow, which delivers pasture-raised, hormone-free meats from local farms directly to consumers, announced an $8 million Series A financing round led by Madrona Venture Group. Crowd Cow will use funds to improve its supply chain and add more ranches and farms to its online platform.
Porter Road, an online butcher shop catering to consumers' appetite for sustainability and transparency, raised $3.7 million in seed funding. Porter Road works with local farmers to raise animals according to strict animal husbandry specifications, "building a back-end process that is more humane and produces a superior product," said Ryan Darnell, general partner at one of the investors, Max Ventures.
Premium pork products company Tender Belly LLC received an investment from Encore Consumer Capital. Tender Belly's heritage-breed hogs are fed vegetarian diets, are antibiotic-free and are raised in a crate-free environment. The company works with farms to reduce unnecessary transportation and promotes sustainable feed. Joining the board of directors are former board members and executives of Coleman Natural Foods and Niman Ranch.
Ingredients & raw materials deals
After becoming Sweet Green Fields' exclusive global distributor in 2017, sugar giant Tate & Lyle PLC agreed to acquire a 15 percent equity holding in the vertically integrated stevia ingredient company. Sweet Green Fields has extensive experience in stevia plant breeding and agriculture.
Dutch specialty chemicals and food ingredients distributor IMCD N.V. signed an agreement to acquire E.T. Horn Company, a specialty chemicals distributor focused on personal care, human food and nutrition, animal nutrition, nutraceuticals, coatings, plastics and construction. Established in 1961, E.T. Horn generated revenue of $276 million in 2017.
DuPont Nutrition & Health received approval from the European Commission to divest its alginates business to JRS Group of Germany, a manufacturer of products made from vegetable-based raw materials. This divestiture was a requirement for approval of DuPont's 2017 acquisition of FMC's health and nutrition business.
Food & beverage deals
RUNA natural energy drinks was acquired by All Market Inc. (AMI), the maker of Vita Coco Coconut Water. RUNA beverages are made with naturally caffeinated organic guayusa leaf grown in the Ecuadorian Amazon. AMI was attracted by RUNA's growth (more than 50 percent YTD) and because it offers a healthier alternative to conventional energy drinks. Whipstitch Capital, an NCN Sponsor and Investment Banking Partner, served as the exclusive financial advisor to RUNA in the transaction. RUNA was an NCN presenting company in 2014 and 2015.
Molson Coors acquired Clearly Kombucha, a maker of cold-filtered certified organic kombuchas. It will become part of the Molson Coors U.S. business, MillerCoors. The kombucha category is projected to have a compound annual growth rate of more than 23 percent from 2018 to 2024, MillerCoors said. Clearly Kombucha was an NCN presenting company in 2012.
Artisanal pasta maker Sfoglini completed a $2.5 million Series A round of financing led by Almanac Insights. Made with 100 percent organic American grains combined with local ingredients, the Sfoglini brand has approximately $1 million in sales and is projected to grow to $10 million in the next few years, thanks to its new, larger upstate New York facility.
Lakeside Foods, a supplier of frozen and canned foods, is to acquire Good Eats Food Co., which makes canned beans under the Serious Bean Co. brand and frozen vegetable products under the Ruthie's Twisted Harvest brand. "Good Eats injects a shot of entrepreneurial spirit into Lakeside," said Lakeside's president and CEO Glen Tellock.
Rustic Crust Inc. announced the close of an $8 million round of capital, provided mostly by Advantage Capital Agribusiness Partners, with existing investors also participating. Rustic Crust makes natural and better-for-you frozen pizza. Whipstitch Capital served as Rustic Crust's financial advisor in the transaction.
Pet food deals
Shortly after acquiring Great Life Pet Food and Wild Calling! Pet Foods, Barkstrong LLC completed the purchase of Pioneer Naturals dog food in June. Pioneer Naturals is a kibble brand that is U.S.-sourced and cooked at the lowest possible safe temperature to preserve nutrients, including probiotics, flax and fish oils. Great Life products address food allergies, sensitivities and digestive ailments. Wild Calling! canned dog and cat food is free-range and grain-free.
Dane Creek Capital Corp. acquired Spring Meadows Natural Pet Food, a manufacturer of frozen raw pet food for dogs and cats, in an all-cash transaction. Spring Meadows sells via pet specialty retailers, mainly in western Canada. The purchase, at 0.72 times trailing 12-months revenue, marked Dane Creek's fourth acquisition of a Canadian raw pet-food manufacturer in the last 12 months.
Manna Pro Products LLC, a manufacturer of animal nutrition and care products, purchased Vetscience LLC and its Fruitables brand of premium natural dog treats and supplements. Fruitables, which grew out of university research into pet obesity, uses low-calorie pumpkin as a fortified food supplement.
Nulo Pet Food, a premium pet food brand, received a strategic growth investment from Main Post Partners. Nulo's recipes are high in meat protein, grain-free, have low glycemic carbohydrates, and contain a patented probiotic for immune and digestive health.
Rover.com, a network of pet sitters and dog walkers, announced an investment of $125 million led by T. Rowe Price Associates and the closing of a $30 million credit facility with Silicon Valley Bank. Other key investors include Winslow Capital and Cross Creek. The company's network of sitters and walkers now numbers more than 200,000 throughout North America.
Other deals
Amazon announced it would acquire PillPack, an online pharmacy that delivers prescription medications pre-packaged by dose. Amazon paid around $1 billion, Bloomberg reported. PillPack also provides dietary supplements, OTC medications, and other products. The company generated more than $100 million in revenue last year, according to The Washington Post. Stocks of pharmacy chains dropped significantly on the news.
In contract manufacturing, Novacap is acquiring an interest in Noble Foods Nutrition Inc. of Canada, a manufacturer of nutrition and energy bars. Novacap plans to help Noble Foods become the preferred contract manufacturer of bars in North America. "This partnership will allow us to explore multiple acquisition and strategic opportunities," said Antoine Casimir, a principal at Novacap.
In the restaurant segment, Millstone Capital Advisors purchased the Native Foods Café chain of plant-based restaurants. Founded in 1994, Native Foods has 13 locations in California, Colorado, Oregon and Illinois. The chain has demonstrated crossover appeal, with 75 percent of its customers identifying as non-vegan and non-vegetarian. Restaurant consultancy Baum & Whitman named plant-based dining its 2018 trend of the year, indicating that the trend is being led by meat-eaters who are reducing their meat intake.
In database management, Gladson, a portfolio company of Wicks Capital Partners, acquired Nutritionix, developer of a global database of nutrition facts and allergen information on more than 90 percent of grocery items in the U.S. and Canada, in addition to restaurant menu items. Nutritionix's B2B services include database licensing and nutrition data for brand owners, restaurants, and health and fitness apps.
In gyms and spas, Sunshine Fitness Growth Holdings LLC—an owner and operator of Planet Fitness clubs in the southeastern United States—backed by TSG Consumer Partners, acquired two franchise groups representing a combined 31 Planet Fitness clubs in Florida, North Carolina and South Carolina.
In microbiome deals, OME Health raised $1.25 million in seed funding from Nordic tech fund Inventure to build its business of 12-week personalized health plans, according to UK Tech News. Plans—based on a person's gut microbiome, genetics, blood markers and other data—offer personalized recommendations and support via chat app coaching.
NCN presenter updates
In addition to RUNA and Clearly Kombucha, mentioned above, past presenters at NCN Investor Meetings that have reached growth milestones recently include Vitamin Packs LLC, which received an undisclosed but significant investment from L Catterton to grow its personalized vitamin subscription service. The service cross-references supplements with 650 prescription medications to avoid drug-nutrient interactions. Vitamin Packs was a presenting company at the NCN Fall 2016 Investor Meeting.
Royal DSM expanded its strategic partnership with Mixfit Inc., acquiring an equity stake in the personalized nutrition company and becoming its largest shareholder with approximately 50 percent of shares. Mixfit recently launched the prototype of its Intelligent Nutrition Assistant (Mina), which analyzes diet, lifestyle and health goals to dispense beverages at home containing a customized mix of DSM's Quali-Blends. Mixfit is also collaborating with Givaudan on taste and flavor solutions. Mixfit was a presenting company at NCN Europe 2018 and NCN Canada 2017.
Disclaimer: NCN does not warrant the accuracy, reliability, or timeliness of any NCN news item. Before relying on any NCN News item the information should be independently verified.
To receive semi-monthly emails regarding transactions in the nutrition and health & wellness industry, sign up below.
Subscribe and receive the latest updates on trends, data, events and more.
Join 57,000+ members of the natural products community.
You May Also Like
---