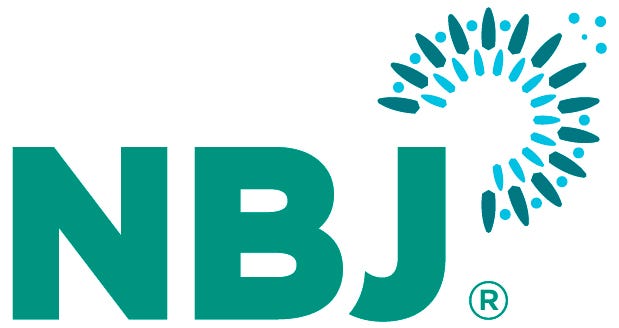 Raspberry ketones and green coffee bean extract: The good, the fad and the maybe
Raspberry ketones and green coffee bean extract: The good, the fad and the maybe
Not all trends are created equal, and when it comes to raspberry ketones and green coffee bean extract, one has some scientific basis and, perhaps, staying power. The other has little, and is already starting to fizzle.


The market for weight loss products has always been prone to fads—people looking for the promise of a slimmer, trimmer body with a quick, easy fix. The last year has been no different, with green coffee bean extract and raspberry ketones surging off the charts and flying off the shelves, both as standalone products and mixed into formulas. According to SPINS data, both ingredients grew with at least triple-digit rates in 2013, and the two key companies selling these products in the mass market— Phytogenix and Core Science Medica—saw 252% and 148% growth, respectively.

Still, not all trends are created equal. One of these current favorites has some scientific basis and, perhaps, staying power. The other has little, and is already starting to fizzle.
Raspberry ketones: danger ahead?
Raspberry ketones have Dr. Oz to thank for their success. Oz highlighted them as a fat-burning booster in February 2012, and brands everywhere felt immediate pressure to add raspberry ketones to their lines and existing products, just to stay relevant. They may not have believed in the ingredient, but the sales could not be ignored.
The problem is that raspberry ketones lack rigorous scientific research to prove the claim that they speed up weight loss by helping to burn fat. "There's no substantiation for raspberry ketones," says Todd Harrison, an attorney with Venable's food and drug practice. Harrison is critical of the apparent power of a source like Dr. Oz to elevate a product to such soaring demand when the claims behind it are unfounded. "Raspberry ketones is the worst of what Dr. Oz and the internet can do to us," he says.
Jim Ritcheske, product marketing manager for NOW Foods, says they had a raspberry ketones product in development, but as the product progressed through the vetting process, they realized it lacked sufficient research to meet NOW's standards.
For an ingredient to make it to product at NOW Foods, says Ritcheske, "You're not only tracking what is happening in the marketplace, but you're vetting whether or not the product is what it's purported to be, and whether or not there's the science that supports introducing the product." As they looked for the research to support the release of a raspberry ketones product, they couldn't find it. That meant it didn't fall in line with NOW's philosophy. "We're trying to introduce products that we feel have the scientific support to justify the product. And this one fell short."
In the first quarter of 2012, NOW Foods made the decision not to put out a raspberry ketones product, and notified its customers of that decision in the company's July newsletter that year. Ritcheske says that kind of transparency proved an asset to NOW, helping to cement consumer trust in the company, which has not given raspberry ketones a second thought since.
But NOW appears to be an exception. Harrison says he sees raspberry ketones in nearly every weight loss product out there—but not because brands are any more convinced than NOW was of the science. "I think they feel like, because Dr. Oz talked about it, they have to have it in there, otherwise they lose competitive advantage to other companies in the space," he says. "Sometimes you'll even have a retail store saying, 'Why aren't there raspberry ketones in your product?' To the extent that I see it in my clients' formulas, they put it in there just because they think they have to have it on the label."
Brands pushing raspberry ketones as a standalone product are few, and include the types of companies that often drive skepticism, mistrust and even regulatory scrutiny of the supplements industry in the first place. Harrison says he knows of ongoing investigations into products making illegitimate claims about raspberry ketones. "Generally, it's the internet companies that just market raspberry ketones. Most of your legitimate companies will add it to their product, but they're adding it just because they feel the pressure to add it," says Harrison.
Companies that have proved themselves more reliable, he said, aren't making claims about raspberry ketones in the first place. "They're concerned that if they're calling it out on their label, they're going to either get an investigation or they're going to get a lawsuit by a plaintiff attorney," he says.
"The only people that have really benefitted from the raspberry ketones craze are the less reputable contract manufacturers out there that basically push it to these illegitimate internet companies," he adds. Phytogenix and Core Science Medica, the two largest companies in the raspberry ketones market, did not return NBJ's requests for an interview.
The regulatory scrutiny helps to keep the false claims and products of questionable quality under control, but the need for scrutiny in the first place troubles companies that are trying to make real strides. Scott Steil, president of Nutra Bridge, says, "That's what makes it tough for our industry to move forward, when you have unscrupulous companies putting claims out there, which then set unrealistic expectations for the consumer because the product doesn't deliver on them. And then they sour on the whole dietary supplement industry, and especially weight-loss products."
Green coffee bean: promising
Green coffee bean extract, however, does have research behind it—and, accordingly, sales remain steady, suggesting green coffee bean is more likely here to stay. The key is the chlorogenic acid, listed on labels as GCA or Svetol, which some studies have shown slows fat absorption and boosts metabolism of extra fat. "I like what I've seen in terms of the green coffee bean, from the clinical trial perspective," says Steil. "The company behind the GCA product, which is the branded form of green coffee bean, has done a really good job in terms of creating good science showing that their product works," he says.
NOW launched a green coffee bean product in November 2012 and Ritcheske says sales were strong in the first eight to 10 months, ranking in the top five of new product introductions for 2012 and 2013. While there's been some drop-off since that initial surge, Ritcheske says it's still doing well and that NOW is considering adding green coffee bean to other blended products.
Steil agrees that green coffee bean is a strong ingredient with a promising future. He even recommends it to his clients as a good complement to 7-Keto, which is his focus at Nutra Bridge. "I love the combination of green coffee bean and 7-Keto. The two have real nice synergies in terms of mechanism of action. When I work with clients that are creating a weight loss product and are going to sell it to the consumer, I have no problem recommending that combination," he says.
7-Keto is a byproduct of the naturally-occurring DHEA hormone. DHEA tends to decrease, along with metabolism, as people age. Supplementing with 7-Keto is shown to help get the body's metabolism going again so that it burns fat— generating weight loss—faster. Steil can also attest to the market power of Dr. Oz. Nutra Bridge saw a four-fold increase in sales after Dr. Oz featured 7-Keto on the show.
Still, he emphasizes that there is no magic bullet when it comes to weight loss. "There's no product out there where, if you change nothing, you should expect miraculous results." (Indeed, many of Dr. Oz' recommendations for weight-loss products will come with the qualifier that they work best in combination with proper diet and adequate exercise.) Steil continues: "But if you're willing to make the investment of saying, 'I need to modify my diet, I need to up my exercise program,' if you're trying to lose stored body fat, then there's probably five or six products that to me are no-brainers to include as part of a supplementation program to give you better results."
Along with 7-Keto and green coffee bean, Steil points to green tea, CLA, chromium for blood sugar management and glucomannan fiber to help with satiety and appetite control. CLA, or conjugated linoleic acid, is a fatty acid naturally found in some meat and dairy products that is said to help with fat-burning and weight loss. "The basis for all that has to do with what does the published data have to say on the efficacy of the product?" says Steil. "I think that's the biggest thing we face as an industry. If companies pass these products through the filter of what does the published data show, very quickly you go from your 40 ingredients that are positioned for weight loss down to a handful."
That's important for the long-term viability of a product on the market, but it's also important for the integrity of the industry. "With greater regulatory scrutiny, that's happening more and more," he says, referring to the increased emphasis on published data, and tempering unrealistic expectations. "And that's really driving our business." Steil believes things are moving in a positive direction. "Every year, there's more and more companies that fall into the camp of offering products that make sense for you long-term. I would much rather have a long-term business outlook and presence in the marketplace than a flash ingredient that's going to come and go."
Ritcheske says that CLA and Garcinia cambogia—the species name for another hot botanical—have been strong sellers for NOW, and that a product the company now has in development for its sports nutrition line with a focus on weight loss, contains both. They've also just expanded their garcinia line. "We've had a garcinia product in the line for several years with 500 mg," he says. "It's been a strong product. Right now, there's been a push on garcinia. We just introduced a new 1,000 mg garcinia, and that's done very well."

The next wave
As for what's next, that seems to be anybody's guess. What Dr. Oz recommends will obviously play a big role in whatever pops next, but if there's no research behind it, the ingredient du jour stands little chance of surviving long beyond its rise as a short-lived fad.
Harrison thinks Meratrim, a blend of two herbs that is being touted for increasing fat-burning and blocking fat from being stored, has been showing strong promise with rapid growth. With two good clinical trials, Harrison likes the research behind it. "They're sold out. It was on Oz, and it's a very good ingredient," Harrison says. Meratrim sells on its own as well as in blended weight-loss formulas with other ingredients like green coffee bean extract, garcinia, 7-Keto and green tea, and customer reviews seem positive.
But Harrison, like others, sees few big blockbusters coming down the pike. "There's nothing really new out there," he says, pointing to the recent surge for garcinia as really just a recycled trend from years ago. Ritcheske points to this cyclical nature in weight-loss trends as the market runs in fits and starts. "Things will be popular, then they're not popular, then they'll become popular again," he says. "More so than anything else I can think of in our industry, weight-loss is prone to fads."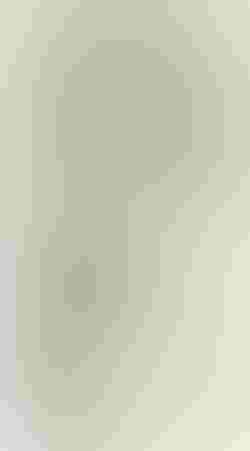 Subscribe and receive the latest updates on trends, data, events and more.
Join 57,000+ members of the natural products community.
You May Also Like
---
Sep 20 - Sep 23, 2023
Natural Products Expo East is the East Coast's leading natural, organic and healthy products event.
Learn More