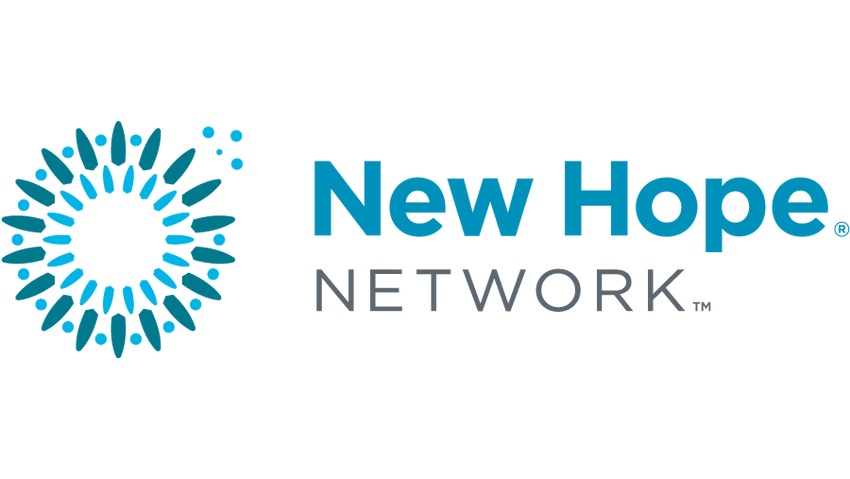 Allen Lim, PhD worked at the cutting edge of nutrition and sports as a team physiologist for the Garmin-Slipstream Tour de France squad. Designing diet plans for "the clean team," Lim cooked homemade energy bars and promoted fresh food over supplements. His mixed-in-the-kitchen sports drink evolved into Skratch Labs powdered drink mix. NBJ talked with Lim from his Boulder office.
nbj: You've been a high-profile proponent of athletes preparing their own food. How does that reconcile with a powdered drink mix?
Allen Lim: For years, I'd been making this same exact formula recipe from scratch, either using a blender in my kitchen or later using a paint bucket and the paint shaker at McGuckin Hardware store. The nature of it was so labor intensive to put together from scratch that, when I told people how to make it themselves, I would always hear 'No way. Can we give you $20 for a Ziploc bag of it?' That's when it became packaged, but the essence of the drink is no different today than when I first made it in my kitchen.
nbj: So people could make it themselves? 
Lim: Aboslutely. There's no real mystery or secret behind it. When we first started going into business, people kept on saying, 'You're stupid, because this is so copy-able. There's no protection in it. It's just a recipe. Anyone could make this.' And we said, 'Yeah, anyone can make it.' I think we're in business because most people don't want to take the time to make it.
nbj: How does it compare to other sports drinks?
Lim: In most cases, the manufacturers make the situation too complex. The reality is that you just need to replace a little bit of the fuel that you burn during exercise and keep your glucose stable. So the product obviously needs to replace the fluid you lose when you sweat, and you need to replace the sodium that you lose use when you sweat, or at least enough sodium that you can keep on trucking without effect. That's all our product does.
We don't spike it up with all these vitamins, minerals, chemicals, substances that are supposed to be performance enhancing. We sell it as a real food product, so we tend not to make those claims that you see on supplements. We don't use flavoring agents and that whole world is really crazy. You dive into what those natural flavors are and it's a bit of a hornet's nest. We just use 100% real freeze-dried fruit flavor.
Products like Cytomax and others will have coloring agents. They will have different preservatives. They will try to sell you on different types of weird trademark names of ingredients that they put together. More importantly, most of these drinks have too much sugar and not enough salt. That's really the bottom line. When I was a sports physiologist working for Garmin, that was all we really wanted. We wanted less sugar and more salt.
nbj: At Garmin, you worked for the cleanest team in the dirtiest sport. When you look across cycling and other sports, do you see progress? 
Lim: Absolutely. I think that within cycling, for sure there is a lot of progress. I can't necessarily speak to other sports. I'm not a part of them. But I think the reason that we know all of the corruption going on in the sport and why so many athletes have been taken down is because the peer pressure has reversed. That reversal of peer pressure began around 2006, when athletes started to realize that the arms race they were subjugated to just wasn't productive for either their health or their performance. So the trend started reversing. Instead of peer pressure to use drugs in cycling, there was this peer pressure to not use drugs and that eventually called out all the athletes who had been doping.
With Garmin, we were calling ourselves the clean team but we were inadvertently calling everybody else out. That was the beginning of this long and difficult process in cycling, but I think that, at the end of the day, what it spawned was this generation that now knows if they cheat, they will be taken out. There's also a generation that's pretty straight edge in terms of their willingness to take on the challenge of racing clean and supporting one another to do the same.
nbj: Do you see any progress in the sports supplements industry? 
Lim: No. That world, in my mind, is probably more nefarious than the world of performance-enhancing drugs because nobody's regulating it, at least not enough to fix the problem. In professional sports, the athletes are subject to drug controls and testing and screenings. The supplement companies seem to do what they want. How many people work at FDA? It's a pretty big job for just a handful of people. It's buyer beware in that market. It's the Wild West.
nbj: If you had the power, what would you do to fix the system? 
Lim: I think that we do have the power. I think we're working to change the industry by creating a new industry—an industry that stands for the use of real food for sports performance. I see the sports nutrition industry becoming a bit of a dinosaur in a generation or two. People are going to start to realize that these products don't necessarily help them, and there will be a trend back toward thinking about real food as part of not just basic nutrition but also sports nutrition. Even if that doesn't happen, we can at least present that part of the story and give people other options. 
nbj: Do you think the casual athlete has the ability to evaluate the science?
Lim: We were perfectly fine before this industry came along. Humans have a very unique ability to survive extreme environmental stresses and activity, and I really doubt that our daily workout is going to put so much stress on our body that we need to come out with the 'next best thing' to survive. The reality is that if you were chased by a bear, you wouldn't say to yourself, 'Well, I better stop at GNC and take up some more isolate protein.'
nbj: What would you tell a person who walked into GNC looking for sports supplements?
Lim: I would tell them to just walk back out. Walk into your grocery store and just stay around the edges. 
nbj: What supplement categories do you consider most dangerous?
Lim: Anything that says 'adrenal.' Anything there to combat this whole idea that our endocrine system gets out of whack as we age or because of stress. I think that those endocrine products have real effects and they can really screw up a very delicate balance in our body. Next to that is anything that claims to give you more energy or is marketed as a stimulant. They can certainly be dangerous in high doses, causing arrhythmias and heart problems. This is especially true for athletes subject to doping tests. A lot of those products might have real anabolic contaminants that will trigger positive drug tests.
nbj: Who will influence this shift from sports nutrition to whole foods?
Lim: I think the concerned parent is going to move this industry more than anything. Today's parent is much more informed than parents in the past. They have a lot more access to information, and they are more careful about the products they buy. They are going to be the ones to discern and make the changes.
That being said, it's also the American parent who has the choice of whether or not they are going to sit down as a family and prepare a meal together. We don't have a defined food culture as a society. We tend to technologize our food. I think that is one of the reasons why we have so many supplements and so much prepackaged food in our grocery stores. The architecture for my cookbook, The Feed Zone, was the 17-year-old kid who is leaving home for the first time and has barely cooked a lick in his life.
nbj: If it doesn't come in a bottle, where does athletic performance come from? 
Lim: Genetics and working hard, bottom line. As a society, we often try to narrow things down to the marginal gains. It's the bottlenecks that matter—how we eat, how we train. Eliminating those limiting factors is critical to improving. A lot of the supplements marketed as sports nutrition are marginal gains and marginal gains don't do much when we set up bottlenecks.
nbj: Are there business opportunities in clean sports nutrition?
Lim: There are tons of business opportunities in this realm right now. They tend to be still very confined to the world of the energy bar, but even if you look at a company like Larabar, I think that they moved the needle quite a bit. I think there is opportunity in education. We found opportunity in terms of cookbooks and in terms of cooking at events, sharing ideas and knowledge. There's probably an opportunity in bringing fresh-made foods into the mainstream as we become more physically active and concerned about that, going from fast food to more of a quick-serve, healthy option. That clean eating is really what sports nutrition is all about.
Subscribe and receive the latest updates on trends, data, events and more.
Join 57,000+ members of the natural products community.
You May Also Like
---