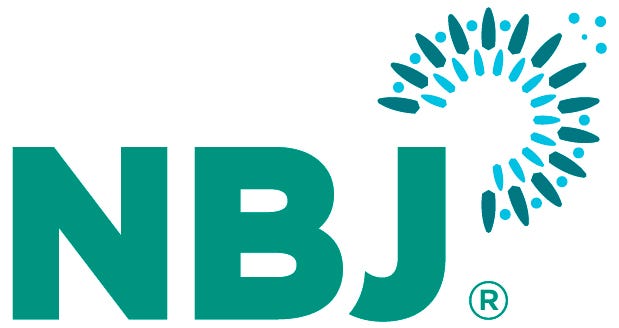 Redistributing the Wealth, Sustainably
Redistributing the Wealth, Sustainably
Joshua Onysko is founder and CEO of Pangea, an organic skincare line based in Boulder, Colorado. The company launched a social selling platform in early 2013, and Onysko has since embarked on a national tour to spread the news. Onysko spoke to NBJ from the road in New York City.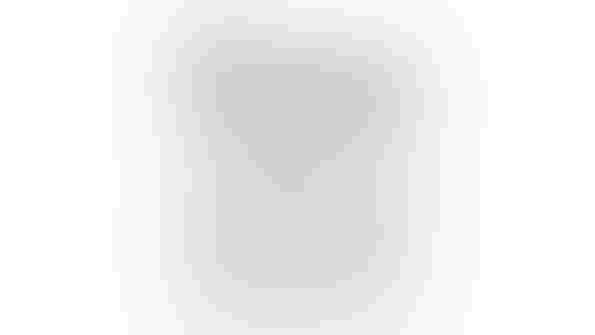 nbj: Why direct sales?
Joshua Onysko: I've been at this for 13 years, and I can't tell you how many people came up to me at speaking events to ask, 'Why not direct sales?' I had a mental block around it, but then I decided to do the research. Direct sales started in the 1880s as a model for the redistribution of wealth. I thought that was interesting. Direct sales was really meant as a way for the masses to be able to create supplemental income. As I looked further into it, I realized that my vision with Pangea has always been to get organic, sustainable products to as many people as possible.

I also realized that health food stores remain a very niche market in America. The market grows, but it doesn't grow as fast as I want it to grow. Plus, only two in 12 people that do shop in those stores actually go into the whole body department. As I started researching direct sales, I realized that lots of companies from more recent history had what I felt were unethical sales plans or really low-grade product. It was all about creating wealth and abundance in your life. It was cars and beach vacations. I didn't want Pangea to be about that at all. I wanted it to be about creating a movement around the redistribution of wealth and about healthy, sustainable products that were better for the world.

nbj: So how did you make it happen?
JO: Two years ago, I put a team together at Pangea to create what we believe is the most forward-thinking business model around. We based it in the concept of direct sales, but really changed the paradigm. We looked into the sustainability of the model and found out something very interesting—it's actually 35% more sustainable to buy products via the web or via direct than it is to go retail.

Also, when you sell a product into retail, 80% of the dollars are going to the distributor, the retailer and the brand. In this model, we are taking 50% of that economic wave and redistributing it among the people. There's always going to be a place for retail, but the two can co-exist and help each other grow faster.

Then we took the model to the next level. We said, 'Okay, what are the big things people don't like about direct sales?' Turns out most people don't actually like the product they're selling. They believe in it just enough to be selling it. Also, people get into direct sales and quickly find out that there are lots of rules and regulations—monthly charges to use a website, minimum amounts of product sold or distributors signed up to stay active. We created a model that takes out all of those pain points.

nbj: How so?
JO: It's all Pangea products, so the DNA of Pangea is there. We won't put out a product unless it's better than its conventional counterpart. We won't put out a product unless we can make it more sustainable and more efficacious. In the model, you pay $199 and we send you $531 worth of Pangea, basically one of all the skincare products and a few of the bodycare products. We send you a Pangea-branded Visa card, we send you a business manual, and then the best part is you get your own website. If you go to pangeaorganics.com right now, that website is a duplicator. When you sign up to be a beauty ecologist—which takes about four minutes—you instantly get your own site. Then you put your picture on the front page and have no further obligations. You could never use the website, and just use all the products. It's our job to create great products and to make this model easy enough for you to produce income, whether that's an extra $100 or $100,000 a month. What you get out of it is what you put into it. Th is is not one of those programs that promises residual income for the rest of your life.

The website is kind of amazing. You post this link on Facebook. I think the average Facebook user now has 290 friends. You can tell a story about why you love Pangea, about how you found the brand, and then post this link to your website. Let's say your sister goes on there and buys $300 worth of product. Two weeks later, 20% to 35% of that purchase gets automatically loaded onto your Pangea Visa. Th e rate depends on the volume, but that's at least $60. You don't ship anything, you don't inventory anything, you don't have to answer any phone calls. It's all automated, and it's real money. You can do whatever you want with it.

nbj: How do you approach the distributorships?
JO: When someone tells you, 'I want to do this too,' they sign up on your team as a beauty ecologist. You make 20% to 35% of your sales, you make 10% of the sales of an ecologist under you, and then you make 4% of the sales from three different lines under that second person. That's where it ends. This is not one of those models where the people at the top are making all the money. Every time someone signs up, it actually restarts the program. We think the average person here is going to work maybe three to five hours a month, sending out emails and posting videos that we create. Distributors can probably expect to make $300 to $500 a month, and $500 a month to most people in America is game changing. That's high-quality healthcare for your family, or switching them to organic produce.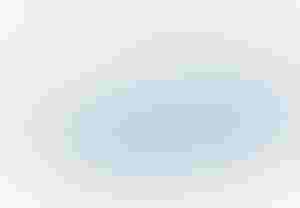 nbj: Is 'social selling' the new approach here?
JO: People do tell me, 'You know, I love Pangea, but I'm just not a sales person.' And I say, 'Why would you ever have to sell Pangea? It's as simple as sharing it.' I ask them why they love Pangea, and they go into this seven-minute, epic spiel in response. That's it. That's the sell. All your friends and family want to know is why you use it. It's not a sales pitch. Since we launched four weeks ago, we have close to 350 beauty ecologists in over 42 states already.

Social selling is a new way of describing direct sales because that's really what it is. The whole paradigm has shifted. I was looking at this infographic a couple weeks ago that showed the last 100 years of marketing. In the 1950s, marketing was all about direct sales—someone knocking on your door selling encyclopedias or a vacuum or Mary Kay or Avon. That's an annoying concept now. Now, it's all about social selling. We have 35,000 followers on Facebook. Right now, nine out of 10 things that we buy on a daily basis we are buying because somebody on a social platform—whether that's peer-to-peer, face-to-face, Facebook or a blog, maybe even a customer recommendation—one of those reasons is what lead you to the purchase. It's no longer about the traditional form of marketing. Even though only 5% of America is buying organic products, that 5% of America is friends with 60% of America. If you really break it all down, our fastest way to influence the world into buying more healthy, organic products is by allowing them to utilize the social networks that we have created just in the past ten years.

nbj: Tell us your goals for the platform.
JO: It's all about geometric growth, right? There are annual goals to meet, but we've already tripled them. How long does it take you to publish an article like this? Two weeks? By the time you publish this article, we will have 600 beauty ecologists signed up. It's not the linear growth of retail where you think, 'Oh, I just opened up 50 stores and now I'm going to another region to open another 50.' Once you start building this movement, it just starts multiplying.

I still own a majority of my brand because I want to wake up each morning and feel good about everything that Pangea is doing and everything that we are putting out into the world. I have never done more research on anything in my life than this new platform, and in all honesty, there is nobody in direct sales or in retail that compares.
Subscribe and receive the latest updates on trends, data, events and more.
Join 57,000+ members of the natural products community.
You May Also Like
---
Sep 20 - Sep 23, 2023
Natural Products Expo East is the East Coast's leading natural, organic and healthy products event.
Learn More