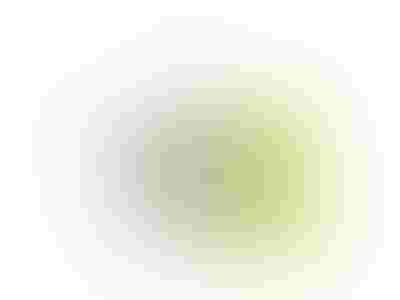 Green cleaning. It sounds simple enough. When scouring the sink or washing your clothes, use the least-toxic products possible. Read the labels to make sure the ingredients are safe—for you and the environment. Buy only the amount you need. These days, with more new natural and eco-friendly products crowding store shelves, including entries from corporate giants such as Clorox and Procter & Gamble, what could be easier?
Apparently, quite a bit. With the rapidly growing green-cleaning sector also comes growing confusion for consumers trying to figure out what's toxic, what's really environmentally friendly and what really cleans. Still, truly green products that do the job are plentiful. Consumers just need to do a little smart shopping.
"There's a lot of greenwashing going on. Everybody is calling themselves green," says Annie Bond, executive editor of Care2, a healthy and green living Web site. "Ingredients are changing all the time."
The household cleaning products market totaled more than $5 billion last year in the U.S., according to ResearchandMarkets.com. Natural cleaning products hit $105 million in sales from April 2007 to April 2008, a 23 percent increase over the previous 12 months, according to Schaumburg, Ill.-based research and consulting firm SPINS.
The danger of certain chemicals in cleaning products is no secret. Labels that warn "harmful if swallowed," "causes burns on contact" or "avoid exposure to vapors" are dead giveaways. Chemicals in household products can cause an array of health problems, including asthma, and have been linked to some cancers as well as reproductive disorders.
"The problem is synthetic chemicals made in laboratories, not things found in nature," says Linda Mason Hunter, co-author of Green Clean: The Environmentally Sound Guide to Cleaning Your Home (Melcher Media, 2005). "Most synthetic chemicals have not been tested for chronic health effects."
Wash the toxins away
National Geographic's the greenguide.com and the Washington Toxics Coalition's watoxic.org provide helpful laundry lists of the bad guys in cleaning products and tell why they should be avoided. So do Hunter's blogs on her Web site hunterink.com. Generally, they agree on the chemical culprits to avoid. Here's a list from Hunter's blog:
Alkyphenols: Common in multisurface cleaners and liquid laundry detergents.
Aromatic hydrocarbons (naphthalene, organic solvents, trichloroethane): Used in degreasers, deodorizers, air fresheners, all-purpose cleaners and liquid laundry detergents.
Butyl cellosolve: Found in metal polishes and grease removers.
Chlorinated compounds: Found in sanitizing and bleaching agents, dry-cleaning solvents, tub and tile cleaners and toilet-bowl cleaners. The Washington Toxic Coalition's Philip Dickey warns that one of the most common home accidents involves mixing products containing chlorine bleach with those containing ammonia, which causes a chemical reaction that produces a gas that is highly irritating to the lungs.
Petroleum distillates: Typical ingredients in floor waxes, furniture polishes, degreasers and all-purpose cleaners.
Phthalates: Used in air fresheners and multipurpose cleaners.
Phosphates: Although they have been banned from many products, phosphates still can be found in many automatic- dishwashing detergents.
Truth in labeling? Not so much
Retailers and consumers can read the labels, but the labels don't always contain all the ingredients in a product. The government does not require manufacturers to list ingredients on household products. Manufacturers are required to have a Material Safety Data Sheet, which lists precautions and known health effects, available on request.
But what to look for is as confusing as what to look out for. Because there are no requirements, words such as green, natural, environmentally friendly or eco-friendly have no regulated meaning. (See Counselor's Corner, page 66.)
So what's a retailer to do? Look for products that are plant-based, biodegradable in three to five days, contain no phosphates, chlorine, petroleum products or synthetic dyes or fragrances, green experts say.
To understand just how confusing labels can be, Seventh Generation, a leader in the green-cleaning market for 20 years, offers a cautionary tale. In a 2007 review of the company's automatic-dishwasher gel, Consumer Reports pointed out that although the word biodegradable appeared on the front of the bottle, one polymer-based cleaning agent listed as an ingredient on the back of the bottle was, in fact, not biodegradable. Jeffrey Hollender, president of the Burlington, Vt.-based company, issued an explanation and an apology. The company removed all the labels from the product and hired a third party to test all its products.
"There's a lot manufacturers can do to alleviate confusion," says Seventh Generation spokeswoman Chrystie Heimert. "We screwed up with the biodegradable claim. We fixed it. And we improved the product. The onus is on us to raise the bar."
To that end, Seventh Generation just launched a new pull-back label that Heimert says not only lists all the ingredients but also details "why they are important, what they do and what chemical ingredient they replace. It gives consumers much-needed information."
Seventh Generation, which has exceeded the $100 million mark in sales, posted 45 percent annual growth in the last two years and is on track for 65 percent growth this year, Heimert says.
Winnetka, Ill.-based Earth Friendly Products offers a full line of pH-balanced household cleaners among its 150 products, which include professional products geared toward institutions, pet care and personal care products. The 16-year-old company has doubled in growth in the past three years, according to Founder and President John Vlahakis. Sales have grown from $35 million in 2007 to a projected $60 million this year and a projected $100 million in 2009.
"We insist on truth in labeling," Vlahakis says. "We have gone into a higher mode of third-party testing. We want to make sure our suppliers are being truthful. That's a trend we think is very important, so our customers have faith and trust in what we do."
The company, which plans to launch new packaging and a new look this fall, owns and operates four manufacturing facilities in the U.S., and is planning a fifth in the Northwest. It's added a phosphate-free automatic-dishwashing detergent to its line and is applying for patents for many of its products. It even makes its own bottles.
That's a little bigger than 2 ½-year old Atlanta-based EcoDiscoveries, which has no factory and still hand-fills its bottles of five plant-based cleaning products and three enzyme products. The company hopes to come out with a new line of concentrated products soon.
EcoDiscoveries is smaller and younger than Earth Friendly Products, but its commitment to testing is the same. "We're fanatic about testing," says company spokeswoman Danielle Downs, who says EcoDiscoveries is loaded with "science geeks. We all walk around in lab coats."
Do they get the dirt out?
Care2's Bond calls the argument that green cleaners don't do the job as well as conventional cleaners a myth. "You have to let the natural materials work on their own." Adds author Hunter: "It might take a little more elbow grease. But we're spoiled. If it doesn't bubble and fizz, if it doesn't work instantly, [we think] it doesn't work.
"Some people think the smell of chlorine bleach is a clean smell. But it's not natural. 'Whiter than white' is an unnatural outcome. We need to scale back our expectations."
Seventh Generation's Heimert says that in the company's early days its products were criticized for not always cleaning well. But these days the formulas are "state of the art," she says. "If our products don't work, people aren't going to buy them a second time."
Vlahakis says Earth Friendly Products' laundry detergent "works perfectly well. But people say, 'It's not Tide.' But in third-party testing you can't see the difference in clothes washed in our detergent or in Tide. And people wear the clothes and say, 'Your product is softer on our skin.' We're very competitive with Tide." He also says clothes hold up longer after repeated washing with Earth Friendly Products.
Like Hunter, Vlahakis argues, "You can get a product that over-cleans. Our product cleans." He uses an analogy that he laughingly admits is a little over the top. "If you want to kill somebody, do you need a machine gun to do it?"
EcoDiscoveries' Downs recalls the first time she used the company's tub and tile cleaner. It proved how poorly her previous product worked. "I was ashamed I had been using something that left my tub so dirty. These products really remove the yuck." She acknowledges that EcoDiscoveries' products cost more than their conventional counterparts. "But we're asking people to take a leap of faith. It does cost more. But supply and demand will correct that. As more people use the products, the cost will come down."
Neither Downs nor Heimert nor Vlahakis say they are concerned about Procter & Gamble and Clorox's entry into the green-cleaning market. In fact, Vlahakis says the bigger conventional companies "have actually helped us. They've added tremendous legitimacy to our company. It gives us the opportunity to explain the differences."
In Bond's view, it boils down to using common sense when choosing cleaning products. "It takes a little more time in the beginning to figure it all out. But you only need to learn it once. And it's worth it. You have a much healthier home."
Jane Hoback is a Denver-based freelance writer.
Natural Foods Merchandiser volume XXVIII/number 10/p. 78
Subscribe and receive the latest updates on trends, data, events and more.
Join 57,000+ members of the natural products community.
You May Also Like
---