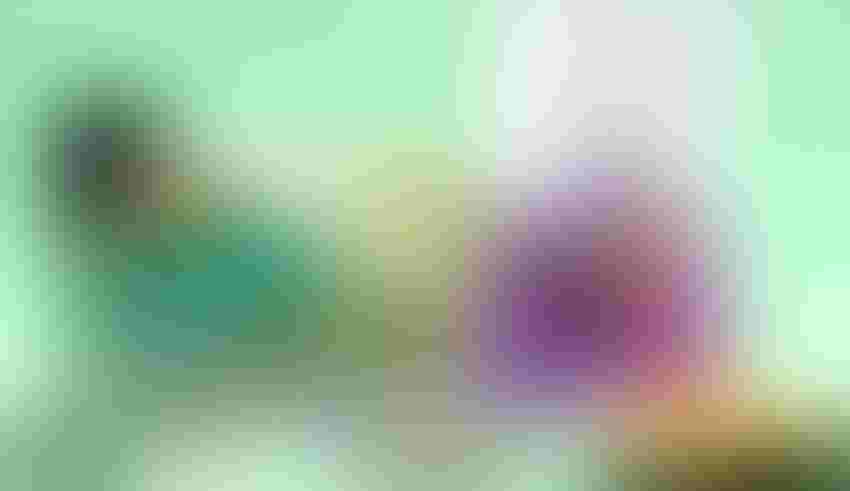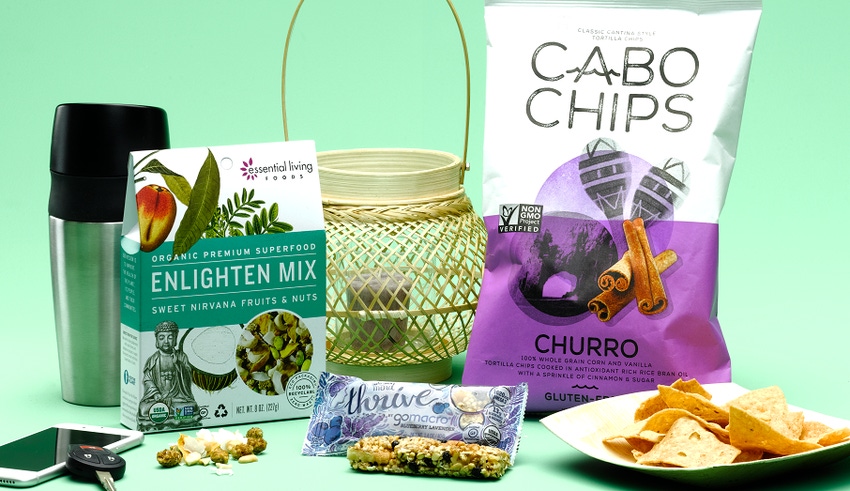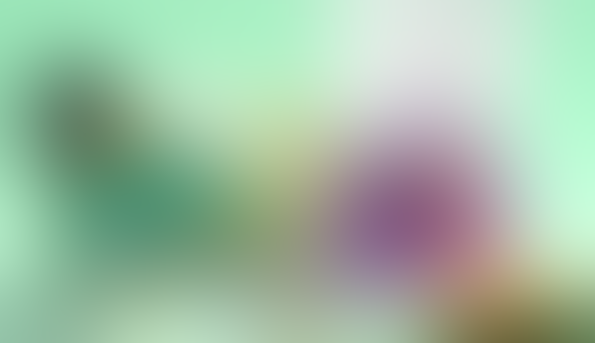 As Americans work and play 24/7, the quest for convenience often trumps the merits of cooking. Sure, nutritionists recommend home cooking as a way to control what goes into breakfast, lunch and dinner. "But people are just not sitting down to a full meal as much anymore," says Jim Breen, CEO of Way Better Snacks. "It's widely known right now that snacking occasions are on the rise."
Across all channels, natural snacks ranging from bars to rice cakes to chips pulled in $3.6 billion in the 52 weeks ending March 22, 2015, according to SPINS.
That's a 14.3 percent increase over the prior year's sales. In the natural channel, sales of chips and pretzels grew a commendable 9.8 percent during the same time period. Better-for-you snacks now dominate the snack aisle.
"Consumers are asking, 'Is this a good choice for me or not?'" Breen says. "Today, more people are connecting that their overall well-being and happiness are tied to food."
These new snacks are amped with protein, fiber, antioxidants, good fats and other key nutrients.
Raising the breakfast bar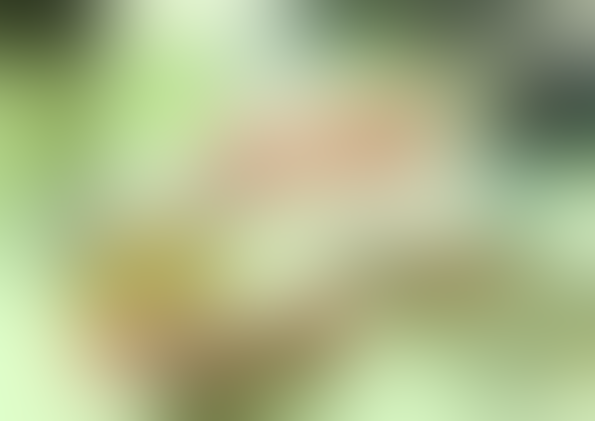 Earthling Organics Rawnola Bar Matcha
This thin, crunchy bar features ultra-healthy raw superfoods including coconut, sprouted almonds and pumpkin seeds, honey, matcha and even chlorella. That's 160 calories of USDA Organic goodness. SRP: $1.99
GoMacro Thrive Blueberry Lavender
New from GoMacro, this chewy, lavender-scented macrobiotic bar delivers plenty of protein and fiber via walnuts, gluten-free rolled oats, flax, hemp and blueberries. Plus, each bar contains 1,620 mg of omega-3 fatty acids. SRP: $1.99
Nature's Path Qi'a Superfood Dark Chocolate Cranberry Almond
Here's an awesome blend of nutrient-dense ingredients squished into a small, mighty snack bar. This USDA Organic, Certified Gluten-Free bar features cashews, pumpkin seeds, chia seeds, dried coconut and cranberries, roasted almonds, and fair-trade dark chocolate. SRP: $1.79
Mamma Chia Cherry & Dark Chocolate with Chia
This tender bar marries USDA Organic dark chocolate with tart cherries, wild blueberries and zante currants. Sweetened with honey, tapioca syrup and sugar, this bar's ample chia seeds and chia seed oil deliver 1,000 mg of omega-3s. SRP: $1.75
Health Warrior Chia Protein Bar Dark Chocolate Coconut Sea Salt
Ancient grains including chia and quinoa combine with pea protein, almonds, agave and organic dark chocolate chips to pack 10 grams of protein into 200 nutritious calories. SRP: $1.75 to $2.50
Afternoon energizers

YumEarth Soft Eating Gluten-Free Pomegranate Licorice
Perfect for those craving something fruity and candy-like, this soft, gluten-free licorice is free from artificial flavors, colors and high-fructose corn syrup, and incorporates real pomegranate juice. Unlike most licorice, it's also gluten free. SRP: $3.99
Nourish Snacks Cashew Colada
Developed by registered dietitian Joy Bauer, these take-along snacks are less than 200 calories and offer a sweet or salty punch. The Cashew Colada flavor delivers a tropical blend of cashews, organic dried pineapple, coconut, sunflower oil, cane sugar and sea salt. SRP: $10, 5-pack
Bare Simply Baked Crunchy Banana Chips
These baked (not fried or freeze-dried) banana chips are delicate and pleasantly crunchy. Bare plans to launch these one- or two-ingredient snacks nationally in August. Thinly sliced and remarkably packed with flavor, they'll be available in Simply, Cinnamon and Cocoa. SRP: $3.99
Essential Living Foods Enlighten Mix Sweet Nirvana Fruits & Nuts
This wholesome blend of organic cashews, white mulberries, coconut chips, mango and pistachios is a fragrant, tropical-inspired treat that contains no additives or sweeteners, all from a conscious company dedicated to sustainable sourcing. SRP: $6.99
Extreme Health USA Dark Chocolate Covered Sacha Inchi Seeds
Rich in protein and omega-3s, -6s and -9s, sacha inchi seeds, sometimes called Incan peanuts, are enrobed in organic dark chocolate. We love how this emerging brand is making exotic superfoods more snackable. Also check out Dark Chocolate Covered Dragonfruit. SRP: $9.99
Party people

GimMe Chips Seaweed Rice Chips Wasabi
These USDA Organic brown rice and lentil chips are dusted with tamari soy sauce powder, sesame seeds, millet flour, organic roasted seaweed (5 grams per 4-ounce bag!) and nose-tingling wasabi flavor. SRP: $3.99
Snack Out Loud Power Puffs White Cheddar
Sure, they look like typical puffs (ahem, Cheetos), but these flavorful snacks are actually made with navy beans, whole-grain brown rice, organic white cheddar cheese and coconut oil. They deliver 5 grams of protein and 4 grams of fiber per serving. SRP: $3.49
Cabo Chips Churro
Thick-cut, batch-cooked tortilla chips get a sweet upgrade with a heavy-handed dusting of organic cinnamon, cane sugar, organic vanilla extract and a touch of lime. These chips are an indulgent treat inspired by the classic Latin street dessert. They also make a great ice cream garnish. SRP: $3.49
Way Better Snacks Ginger-Kissed Sweet Potato Tortilla Chips
When simple, sprouted ingredients such as stone-ground non-GMO corn, flax and quinoa combine with sweet potato and a spicy hit of ginger oil, flavor harmony happens. These are Certified Gluten-Free, too. SRP: $3.99
i heart keenwah Quinoa Puffs Sea Salt Truffle
Crunchy, bite-sized orbs made from quinoa flour, rice flour and pea protein are spiked with parsley, sea salt and dried truffle. The result? A surprisingly decadent snack with 5 grams of protein. SRP: $3.49
Subscribe and receive the latest updates on trends, data, events and more.
Join 57,000+ members of the natural products community.
You May Also Like
---