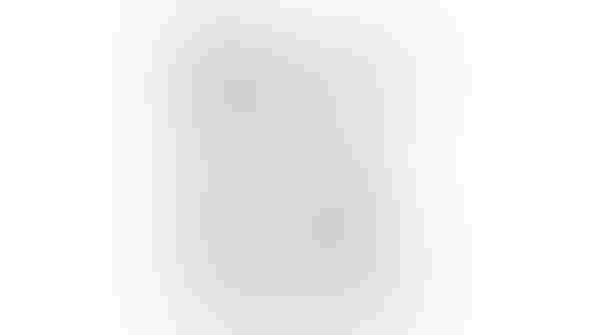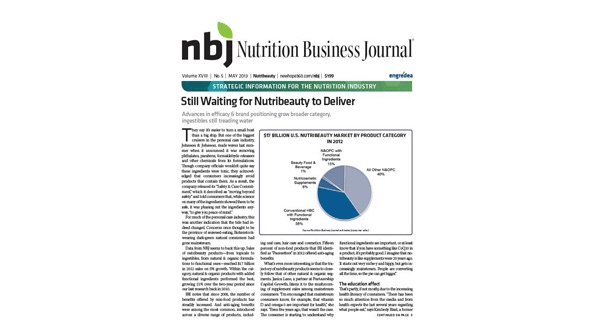 Consumers want clean clothes, countertops and toilet bowels—that's no surprise. But rather than sloshing noxious bleach over the Formica and painting the porcelain bright blue with chlorine-containing gel, more people are seeking safer, less-toxic and more nature-derived cleaners. According to NBJ estimates, sales of natural & organic household cleaners hit $847 million in 2012, a 5.9% increase over the previous year. Those are healthy numbers, especially since this category, which consists largely of spendier-than-conventional products, was hit hard by the recession.

Green cleaners' renewed growth suggests that, just as consumers have become concerned about health-harming ingredients in processed foods and personal care, more and more are realizing that the very products claiming to protect their families from disease-causing germs may actually be inherently hazardous, either to them or to the environment.

In fact, according to market research firm Mintel, more than half of all adults are now concerned about the healthfulness of cleaning product ingredients. Common chemicals under fire include myriad asthmagens, such as quaternary ammonium compounds, or quats, as well as formaldehyde-releasing preservatives, says Johanna Congleton, PhD, senior scientist at the Environmental Working Group. In addition, chlorinated phenols (respiratory irritants), ethoxylated compounds (can contain carcinogens, pollute ecosystems), harsh sulfates (skin irritants), synthetic fragrances (contain endocrine-disrupting phthalates), and the antibacterial triclosan (known hormone mimicker) are also catching heat.

Do they work now?

But beyond consumers wanting to avoid these bad-news ingredients, the category's growth suggests something else as well. Natural cleaners, which have been around for decades—centuries if you consider homemade solutions—have become more efficacious. Unlike natural food and face lotion, which fills stomachs and moisturizes skin as well as their conventional counterparts, natural cleaning products have long been criticized, even among committed natural shoppers, for not working as well as the chemical-packed stuff.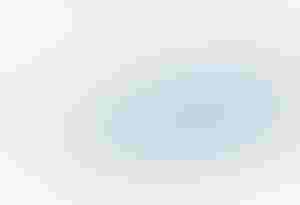 "Few eco-friendly cleaners had matched the performance of the traditional and sometimes harmful established brand name cleaners," says Kantha Shelke, PhD, principal at Corvus Blue. Therefore, many people reluctantly stuck to toxic products to meet their expectations of clean.

But now, as demand for nature-derived ingredients such as essential oils and plant-based surfactants has increased across all product categories, they've become more readily available to cleaning product formulators, says Robin Kay Levine, founder and CEO of Pasadena, Calif.-based manufacturer Eco-Me. Also, according to John Warner, PhD, president and chief technology officer of the Warner Babcock Institute for Green Chemistry, consumer concerns have driven companies to innovate, discover new, greener formulations and get better at working with safer ingredients. The result? Natural products that actually perform. Even if consumers have made minor concessions in the results they expect, the rejuvenated sales suggest they are sufficiently satisfied with their sparkling sinks and soil-free laundry.

The field of green

The natural household cleaner landscape looks far different today than even a few years ago. With a mash-up of players both large and niche now in the mix, shoppers can find green products pretty much anywhere, whether at Hardware Hank or Whole Foods Market. Big brands like Lysol and Clorox have rolled out safer, widely available options. Clorox launched its Green Works line in 2008, and although sales were huge pre-recession and have since stagnated, it still commands a hearty market share in the conventional channel.

Meanwhile, legacy natural brands such as Seventh Generation and Ecover are still going strong and helping push the green cleaning conversation to a wider audience. Both types of companies are meeting their target customers' needs. "Companies like Seventh Generation, Method and Restore cater directly to the environmentally conscious demographic, while established companies such as Clorox are using brand recognition to instill trust in consumers, and then also appealing to environmental responsibility," Shelke says.

Perhaps most notably, however, is the slew of small, ethics-driven natural companies that have cropped up very recently—and whose products are flying off shelves. Since launching in 2009, Eco-Me has doubled sales of its full line of household cleaners each year, and was already up 142% as of May.

Similarly, Kevin Tibbs, cofounder of St. Louis, Mo.-based Better Life, says sales have consistently been "fantastic" since his company's 2008 beginning. And after a successful 2007 launch of thyme-based hand sanitizers, wipes and personal care products, San Francisco–based Clean-Well Co. added a home care line this year, and according to Director of Marketing Holly Bornstein, "overall sales are really good—every year we are up 50% or more."

Even though these small companies are kicking butt and the bigger guys are holding strong, collectively, natural cleaning product purchases remain just a sliver of the overall pie. "The green cleaning category is still a very teeny piece of overall household cleaner sales," Bornstein says. "Even though demand is increasing, and the category has gotten very big relative to its former size, it's still small, meaning there's much more room to grow."

Parsing the pack

Now it's time to get technical. All of these companies, from Clorox to CleanWell, use some natural ingredients and claim to be easier on the environment and human health, which lands them in the green/natural cleaners category. But in reality, they're all vastly different.

Each one says its products "actually work" while others don't stack up, so we can wipe that point of differentiation off the table and let consumers decide. What really separates these brands are their varying ingredients, manufacturing processes and definitions of "natural" and how transparent they are about these facets.

Unlike food and personal care companies, cleaning product manufacturers aren't required to disclose ingredients—formulations are closely-held as trade secrets. "In skin care, safety is the first priority, but with cleaning, that has never been the case," says Better Life's Tibbs. "Consumers are expected to bring nasty chemicals into their homes and breathe in the fumes without having any idea what they're being exposed to. That's just not fair."

In lieu of regulation, it's up to each manufacturer to share with—or hide from—consumers what they put in their products. And this is where most of the companies with cleaners in this space have stepped up. Many are being transparent about ingredients used and proudly declare that they shun quats, sodium laureth sulfate, triclosan or any of the other major problem chemicals previously discussed. Some companies, like Seventh Generation, Better Life and Eco-Me, list every ingredient on labels and offer in-depth information on their websites.

Others, including big guys like Lysol, disclose at least some ingredients, which is a step in the right direction. "Because of consumer demand, we're beginning to see a positive shift in cleaning product ingredient disclosure, but the industry as a whole can still do better," Congleton says.

But here's another sticking point: Even within the natural cleaners space, not everyone agrees on what is and isn't actually health-harming and environmentally safe. For example, some rival companies call out Seventh Generation and Ecover for "not being that green." EWG has even chastised Seventh Gen for its use of the preservative methylisothiazolinone (possible allergen and environmental toxin) and the cleaning agent sodium borate (probable endocrine disruptor). At the same time, EWG gave several of the company's products high marks on its recently published Guide to Healthy Cleaning, applauding its many safe ingredients and transparency.

Sulfates are another divisive ingredient category, with some companies shunning the stringent and synthetic ones but using plant-derived options, while other brands, such as Better Life, steer clear of sulfates altogether because "they're not very natural and can be harsh," says Tibbs.

Same story for the foaming agent cocamide DEA, often touted as natural but a possible carcinogen, according to Congleton. Even essential oils stir debate, since many of them irritate skin even though they're natural.

Disparaging opinions of what is and isn't "natural" or "green" certainly breeds confusion in the marketplace, but it also allows manufacturers to differentiate themselves from one another. When a company discloses which ingredients it uses and avoids and actively markets that message, it will undoubtedly resonate with some consumers, while another company's platform might be more attractive to others.

For instance, shoppers who like the notion of a thyme oil–based antimicrobial might gravitate toward CleanWell, while someone who's moved by Method's recycling efforts may go with that brand. Basically, there's a natural cleaning product or company out there for every level of health- and eco-conscious customer.

Gutting green

While conscious consumers may be content choosing cleaners based on ingredients, eco-attributes or straight-up performance, some in the chemistry coven say it's not so cut and dry about what is truly natural, safe and sustainable. In some cases, although an ingredient may be naturally derived, how it is sourced and what extraction methods are used may be less "green" than those of synthetic materials.

Frank Jaksch, cofounder and CEO of Irvine, Calif.-based ingredient technology company ChromaDex Corp., says product formulators really need to understand this before deeming a synthetic ingredient "bad" and a natural one "good" and then making claims about the sustainability of their cleaners.

"For some ingredients, the amount of chemical waste generated from natural extraction is shocking," Jaksch says. "I've seen synthetic processes that produce one-tenth of the waste that natural processes do. Some manufacturers say they don't want to use synthetics and will buy only natural material—that's fine, but then don't run around saying your product is greener. You have to do your homework on each and every ingredient and audit your suppliers. The devil is in the details."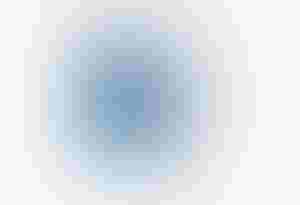 According to green chemistry champion Warner, chemists and others who work closely with cleaning product ingredients have a lot to learn. He says the problem is not that companies are sitting on more sustainable technologies or ingredients but that such alternatives have yet to be developed or discovered.

And since chemists traditionally aren't trained in toxicology or environmental mechanisms, you can't blame them for the science not being ahead of where it is currently. "It's always been that scientists make or mess with a substance, throw it over the fence and use the world as a laboratory," Warner says. "But that's how they've been taught in university programs. Now it's time to green the chemists. We need to train them to make sure they're not creating neurotoxins—because nobody would intentionally do that—and teach them that they have a moral and ethical obligation to find and work with the best, most sustainable things in the supply chain."

Warner and others are working hard to inspire this shift, which is starting to happen but will take time. As will greening up sourcing and formulation methods. "Combining technological advances with environmental safety is one of the key challenges of the millennium," Shelke says.

And as Warner points out, it's all about striving for the safest, most eco-friendly endpoints possible—none of which will be perfect. "Perfection doesn't exist," he says. "Zero toxicity is a myth. Everything we do has an impact on human health and the environment. That said, we can always strive to make better stuff."
Subscribe and receive the latest updates on trends, data, events and more.
Join 57,000+ members of the natural products community.
You May Also Like
---
Sep 20 - Sep 23, 2023
Natural Products Expo East is the East Coast's leading natural, organic and healthy products event.
Learn More