Sprouts Farmers Market reports double-digit sales growth
Sprouts Farmers Market reports double-digit sales growth
For fiscal 2018, fast-growing natural-products retailer saw increased sales but nearly flat net income. The company will continue to roll out new stores in existing and new markets, however.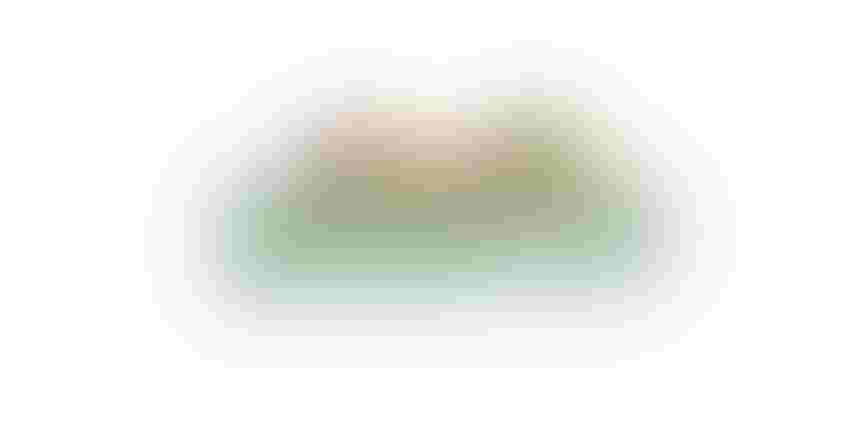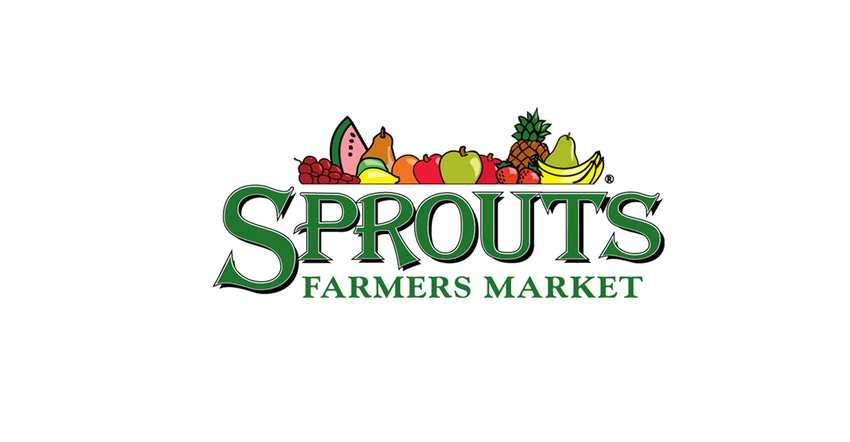 Sprouts Farmers Market reported on Thursday that net sales increased 11 percent for the fourth quarter and 12 percent for fiscal year 2018 from the same time periods a year earlier.
Net sales totaled $1.3 billion in the fourth quarter and $5.2 billion for the year. The natural-products retailer has more than 300 stores in 19 states.
"In 2018, we continue to evolve and improve the Sprouts business model by focusing on the latest consumer in industry trends," Brad Lukow, interim co-chief executive officer and chief financial officer of Sprouts Farmers Market, said during Thursday morning's earnings call. "Our focus on product innovation, guest experience and ongoing training and development of our team members continue to underpin the success and growth of the Sprouts brand across the country." 
Comparable store sales exceeded the company's expectations, he said, with growth of 2.3 percent in the fourth quarter and 2.1 percent for the fiscal year, which ended Dec. 30.
In addition, new store productivity (the percentage of sales growth divided by the percentage of additional sales area) was in the low-80s percent, Lukow said.
Sprouts also reported income and gross profit results for the quarter and the year:
Net income for the fourth quarter was $13 million, down from $40 million in 2017. Adjusted net income was $24 million, compared with $21 million for the fourth quarter of 2017.

Net income for the year was $159 million; it was $158 million in 2017. Adjusted net income was $168 million in 2018 and $140 million in 2017.

Gross profit increased 11 percent to $421 million in the fourth quarter. For the year, gross profit increased 12 percent to $1.7 billion.

Gross margin decreased 15 basis points, or 0.15 percent, to 33.2 percent in the fourth quarter. However, gross margin was 33.6 percent, the same as in 2017.
Costs in the fourth quarter skyrocketed to $12 million due to $8 million non-cash charges connected to the closing  of two stores and a one-time, $4 million severance payment to former CEO Amin Maredia. Maredia, the company's CEO for three year, announced his resignation at the end of November and separated from the company at the end of the year.
Expenses related to distribution and transportation also increased because of new stores. It simply costs more to drive inventory to new places, said James Nielsen, interim co-chief executive officer, president and chief operating officer. The company employs two co-CEOs as its board searches for a new chief.
Store improvements, other changes paying off
Three years ago, Sprouts began adding fresh options—bakeries, butcher counters, salad bars, etc.—to its stores. Particularly in stores using a new design prototype, the move has been successful, Nielsen said.
"These convenient offerings including salad bars, meal solutions and freshly squeezed juice now in over half of our stores," he said. "These customer-centric elements are even more evident in our new prototype stores [where] we take guest experience to a whole new level, particularly in deli and meat, where design and merchandising enhancements truly highlight our differentiation, making these departments a true destination."
Deli sales are markedly improved in stores having all the enhancements, and that prototype will be added to eight more stores this year, Nielsen said.
The prototype attracts more millennial customers, Lukow said, and is a good fit for urban locations.
"We've got two of those locations—we've done five total—two are in what you would deem to be an urban environment and they're performing extremely well, he said. "We are really attracting in these new locations in much more of a millennial crowd,"
Implementation of fresh items has been slower than planned because of the learning curve involved, Lukow said.
"It's too critically important to ensure we get the scalability and the efficiency throughout the organization across the store network and so that pushes later into 2019," he said.
The executives also commented on other sales trends:
Private-label sales grew 26 percent last year and account for 13 percent of the company's sales, Lukow said. Sales of private-label products are expected to reach 16 percent of store sales, Nielsen added.

Delivery sales have increased more than 50 percent, and delivery will be available in all markets by the end of this year, Nielsen said. Although it is still a small percentage of store sales, the average basket for delivery is $80.

Sprouts is testing a grocery pick-up program in a handful of stores in different geographical areas. The retailer has Instacart employees compile those baskets, as they do with deliveries.
Projections for 2019
In the coming year, Lukow said the company projects net sales growth of between 9 percent and 10.5 percent, with comparable store sales growing 1.5 percent to 3 percent.
But sales growth isn't expected to translate to a better profit margin.
"We expect gross margins to be nearly flat year-over-year, as the team improves promotional and pricing optimization, offset by increased costs at the company's distribution centers and higher transportation cost associated with more new stores in new markets," Lukow said.
The company plans to open 28 new stores this year, relocate one store and close another, for a net increase of 27 stores. Eight stores are scheduled to open in each of the first two quarters, with the other 12 to open in the third quarter. Last year's devastating fires in Northern California has delayed construction of two stores; one of those won't open until 2020, Lukow said.
Sprouts announced in January that it would expand to Louisiana, New Jersey and Virginia this year.
"The brand awareness is really resonating and improving as we get more and more stores opening up in Florida and the Mid-Atlantic. So we're feeling really well about the long term prospects for growth," Lukow said. More sophisticated data analytics for site selection is helping the company choose better locations and pinpoint its core customers, he explained.
"These insights, combined with a more robust marketing and advertising program, have resulted in stronger sales performance in new markets," he said. "This gives us the confidence to open a great number of stores in new markets this year." As a result, the company's expansion is planned to be 50 percent in existing markets and 50 percent in new markets, whereas the ratio has been 70 to 30.
In its report, Sprouts noted that it has made some changes to its consolidated income statements, but those reclassifications did not impact sales, income from operations, net income or earnings per share:
Occupancy and buying costs are categorized with selling, general and administrative expenses instead of cost of sales.

Depreciation and amortization is a separate line item. However, depreciation regarding the supply chain is still included with cost of sales.

Direct stores expenses and pre-opening costs also are classified with selling, general and administrative expenses.
Subscribe and receive the latest updates on trends, data, events and more.
Join 57,000+ members of the natural products community.
You May Also Like
---
Sep 20 - Sep 23, 2023
Natural Products Expo East is the East Coast's leading natural, organic and healthy products event.
Learn More