Strictly Gluten Free sets the bar for catering to gluten-free shoppers
Strictly Gluten Free sets the bar for catering to gluten-free shoppers
Any retailer looking to enhance its offerings for gluten free and other special-diet customers should take note of Strictly Gluten Free in East Northport, N.Y.  This retailer knows the gluten free category inside and out, even doing its own product sampling and claim verification.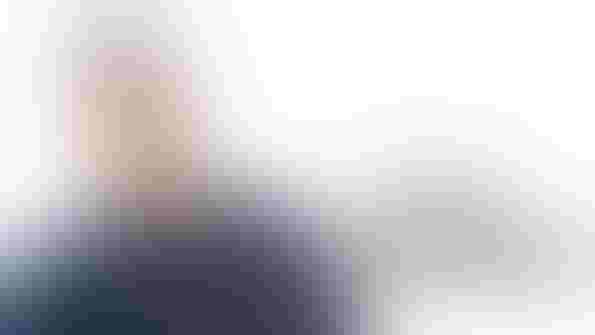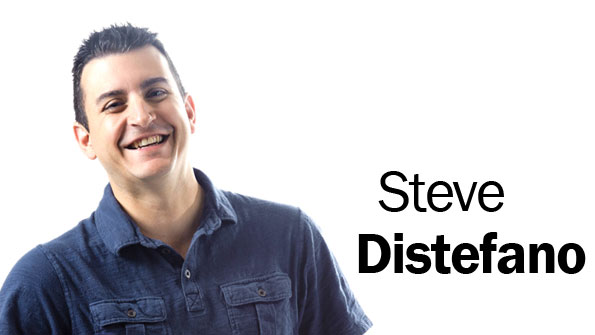 For Strictly Gluten Free in East Northport, N.Y., strictly means more than just gluten free. Owners Steve and Angela Distefano lead a gluten-free lifestyle, and they hold high standards for the products they put on the shelves. Most of all, the Distefanos measure success by helping customers reach their capacity for health. Do this, and the financial side of business will take care of itself, Steve says.
What sets your store apart?
Steve Distefano: We hand-select our products and sample 95 percent of them for quality, but most importantly, we ask each manufacturer how it backs up its claim. Most big-box stores don't do this. Many manufacturers say their products are made with naturally gluten-free ingredients, and that's good enough for most retailers. But that's not good enough for us. Even if I know a manufacturer has a superior product that I can sell and make a huge profit off of, that's not what we're all about.
What are your future plans for Strictly Gluten Free?
SD: We want to open a minimum of three to four more stores in our region. Those will have larger footprints, and they'll offer prepared foods, a café, meat, poultry, fish, produce—full-blown grocery. I envision that our model will become the norm of what consumers will be looking for.
Do you offer Internet sales?
SD: We do, but more for convenience. I'm not looking to invest all of our marketing efforts into that aspect. Yes, there are sales there; however, there's a cost to shipping frozen products.
Manufacturers say gluten free is no longer the only thing consumers seek out on labels. Do you agree?
SD: Correct. Gluten free will always be prominent, but a lot of consumers have other allergens as well, such as to casein, dairy and soy. What's up-and-coming now is the paleo lifestyle. But I also see people adapting these lifestyles and intermingling them. They're gluten free, vegetarian, vegan, paleo, pescatarian and everything in between. They're essentially creating a new category, and what they're going to call it is yet to be determined—which is pretty exciting.
Where does consumer education fit in to your values?
SD: We're huge proponents of self-education, both in our own lives and for our customers. We have great conversations with our shoppers to further educate them, have practitioners come in to speak about Western and holistic medicine, and offer cooking demos and such.
Are there distinct groups of gluten-free consumers?
SD: There are four groups that comprise the gluten-free market. We focus on the allergen group, where it's a lifestyle for people who have celiac disease or a gluten sensitivity or intolerance. Then there are those with other allergies and diseases: autism, attention deficit disorder, irritable bowel syndrome, lupus, rheumatoid arthritis, colitis—the list goes on. 
Third, and this is where the distribution arm of our business comes in, there are restaurateurs looking to cater to gluten-free customers. With our distribution division, we won't sell to a restaurant unless it either truly understands cross-contamination or goes through a training program through one of our affiliates.
Finally, there are the faddish consumers. I would agree to a certain point that these are the health fanatics, people who follow Hollywood. And now the new subset, which outsiders don't really know the true potential of, is consumers who are starting to question the U.S. food supply. This is an untapped market.
What is the future of the gluten-free category?
SD: I think the general marketplace and outsiders from the everyday corporate world severely underestimate the potential of this market. They don't understand it because they're not living it. They're just looking at margins and potential. There is unforeseen potential.
Do good gluten-free business
Follow Steve Distefano's lead to better serve the gluten-free market.
Make sure products are tested. Supporting up-and-coming brands is important, but all need to invest in one of three things for Distefano to consider stocking their products. No. 1, a brand can self-test its products and provide documentation. Second, they can elect to use a third-party lab to obtain gluten-free results. Lastly, a product can receive certification from a gluten-free certifying agency.
Check the paperwork. Many certifying agencies require yearly testing. Make sure a company's filing is up-to-date because factors such as supplier, packaging and facility adjustments can change a product's status. As the gluten-free market grows, Distefano sees more and more old documentation.
Hold high standards. Even if companies meet the above, some do not pass muster for Strictly Gluten Free because of nutrition or cross-contamination concerns. Customers appreciate stores that take the role of standard bearer. "If you are truly keeping an eye out for the best interest of your customer, in our case we are hypertargeted, that financial side will take care of itself.
Subscribe and receive the latest updates on trends, data, events and more.
Join 57,000+ members of the natural products community.
You May Also Like
---
Sep 20 - Sep 23, 2023
Natural Products Expo East is the East Coast's leading natural, organic and healthy products event.
Learn More