Study Finds Biothera's Imprime PGG Increases Efficacy of Erbitux against Non-Small Cell Lung Cancer
Study Finds Biothera's Imprime PGG Increases Efficacy of Erbitux against Non-Small Cell Lung Cancer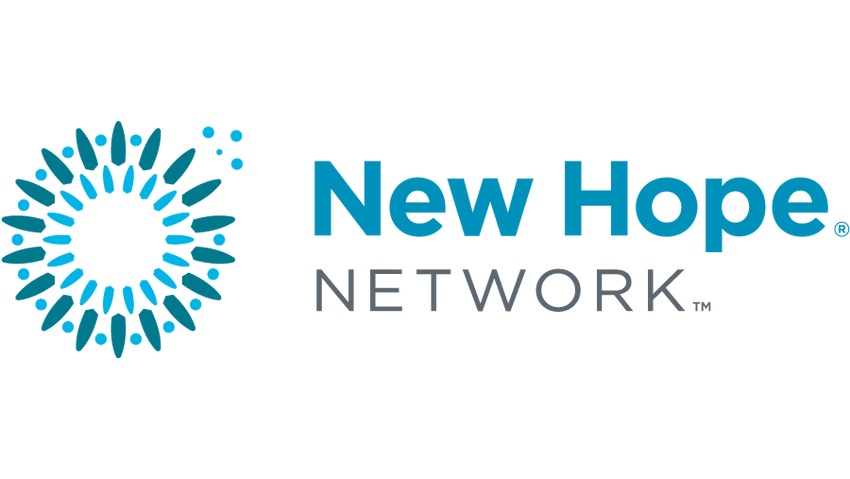 EAGAN, Minn., Sep 11, 2007 (BUSINESS WIRE) -- Imprime PGG(TM) may increase the efficacy of Erbitux(R) for the treatment of non-small cell lung cancer and potentially other cancers that express epidermal growth factor receptor (EGFR) on their cell surface, according to new preclinical research published in Cancer Research, a journal of the American Association for Cancer Research.
Imprime PGG, manufactured by Biothera, is a developmental drug that engages innate immune cells to fight cancer. Erbitux (cetuximab), a monoclonal antibody from ImClone Systems that the U.S. Food and Drug Administration has only approved for treatment of colorectal and head and neck cancer, targets EGFR, a natural protein found on the surface of many other types of cancer cells. Recently, ImClone announced that Erbitux failed to meet its endpoint in a Phase III clinical trial in non-small cell lung cancer.
The study demonstrated that the combination of Imprime PGG and Erbitux significantly improved the long-term survival of xenograft mice implanted with human non-small cell lung cancer cells compared with animals treated with Erbitux alone. Eighty percent of the group receiving the combination therapy survived more than 150 days, while none of the group treated with Erbitux alone survived past 90 days. Significant reductions in tumor growth were also observed.
"The research indicates that Imprime PGG may increase the effectiveness of Erbitux against other EGFR-expressing cancers," said Jun Yan, MD, Ph.D., the lead researcher at the Tumor Immunobiology Program at the Brown Cancer Center, University of Louisville.
Daniel K. Conners, Biothera chairman and founder, said: "Imprime PGG has the potential to not only improve the effectiveness of Erbitux against the colon and head and neck cancer, but it may also enable Erbitux to achieve efficacy endpoints necessary to treat other cancers for which it has to yet receive FDA approval. Pending the success of proof of concept clinical trials, we believe there is tremendous potential for Imprime PGG to significantly improve the efficacy of the vast majority of anti-tumor monoclonal antibodies on the market and in development."
Recruiting Neutrophils to Fight Cancer
The research also confirmed that the mechanism of action of Imprime PGG in cancer involves neutrophils, the most abundant immune cell in the body, and complement, a critical immune system blood protein. Neutrophils are not normally involved in anti-tumor activity but when Imprime PGG was administered in combination with a complement-activating monoclonal antibody, it activated these white blood cells to kill cancer cells.
Researchers examined tumor cryosections stained for both neutrophils and complement activation in two different tumor models, one involving Erbitux and a human non-small cell lung cancer and the other involving Herceptin(R) (trastuzumab), a Genentech monoclonal antibody (approved for breast cancer) and a human ovarian cancer. In both models, researchers found that if the monoclonal antibodies could activate complement on the cancer cell, specifically the release of C5a fragment, there was a massive infiltration of neutrophils to the tumor site. When there was neutrophil infiltration to the tumor, there was enhanced survival in animals treated with Imprime PGG in combination with each of the antibodies. This research demonstrates that Imprime PGG significantly enhanced the efficacy of monoclonal antibodies by activating recruited neutrophils to kill the cancer cells.
"If successful in the human clinical trials, Imprime PGG could significantly expand the arsenal of immune cells available to engage in anti-tumor activity," said Mr. Conners. "Approximately 70 percent of the body's white blood cells are neutrophils, representing an new arm of the immune system that could be brought to bear against cancer."
"These findings support a mechanism for the use of Imprime PGG in combination with various monoclonal antibodies against a wide range of cancers," said Dr. Yan. "The research also further validates our understanding of the mechanism of action of this potential cancer therapy."
The citation for the study is: "Combined Yeast (beta)-Glucan and Antitumor Monoclonal Antibody Therapy Requires C5a-Mediated Neutrophil Chemotaxis via Regulation of Decay-Accelerating Factor CD55." Bing Li, Daniel J. Allendorf, Richard Hansen, Jose Marroquin, Daniel E. Cramer, Claire L. Harris and Jun Yan. Cancer Res 2007 67: 7421-7430.
The study was conducted by researchers at the Brown Cancer Center, Department of Medicine, University of Louisville School of Medicine, Louisville, Kentucky, USA and the Complement Biology Group, Department of Medical Biochemistry and Immunology, School of Medicine, Cardiff University, Cardiff, United Kingdom.
About Lung Cancer
According to the American Cancer Society, lung cancer is the leading cause of cancer death for both men and women. An estimated 160,000 people in the United States die of this disease annually, which is more than the number of those who die each year from colon, breast, and prostate cancers combined. In 2007, there will be an estimated 213,000 new cases of lung cancer in the United States.
About Imprime PGG(TM)
Imprime PGG is a biological response modifier that enhances specific innate immune cell responses. Biothera has completed two Phase I clinical trials under its cancer Investigational New Drug (IND) application for the use of Imprime PGG in combination with anti-cancer monoclonal antibodies. Under a separate IND, the company also has completed a Phase I/II trial with Imprime PGG in combination with a hematopoietic growth factor.
Biothera recently initiated a Phase IIa clinical trial with Imprime PGG in combination with Erbitux in metastatic colorectal cancer patients.
About Biothera, the Immune Health Company
Biothera is a biotechnology company dedicated to improving immune health. The company's primary focus is developing pharmaceuticals that engage the innate immune system to fight cancer. Other applications include hematopoietic (white blood cell) recovery and infectious disease. In addition, Biothera manufactures and markets food-grade ingredients that support healthy immune function to the nutritional supplement, functional food, cosmetic and animal nutrition markets. Website: www.biotherapharma.com.
Subscribe and receive the latest updates on trends, data, events and more.
Join 57,000+ members of the natural products community.
You May Also Like
---
Sep 20 - Sep 23, 2023
Natural Products Expo East is the East Coast's leading natural, organic and healthy products event.
Learn More