Study: Vegapure® Plant Sterol Esters in Capsule Form Significantly Reduce LDL Cholesterol Without Dietary Intervention
Study: Vegapure® Plant Sterol Esters in Capsule Form Significantly Reduce LDL Cholesterol Without Dietary Intervention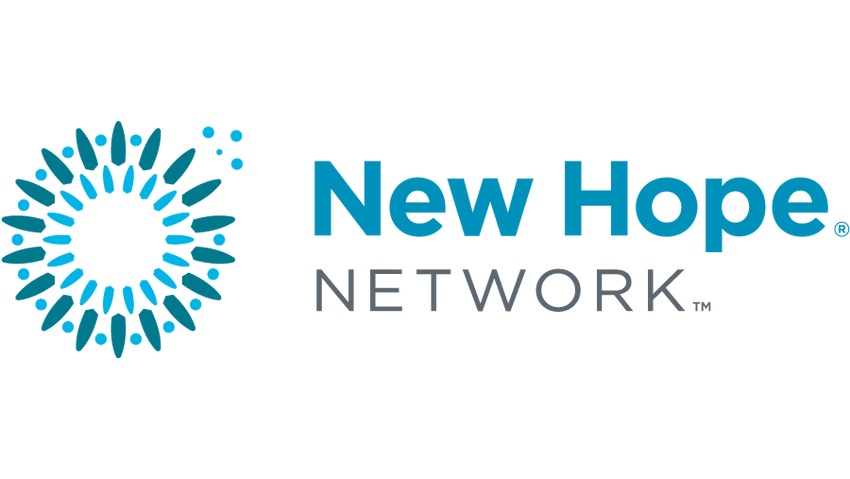 April 26, 2007, La Grange, IL – The first published human study to confirm that regular use of plant sterol esters capsules are effective in improving lipid profiles without dietary intervention appears online in the current issue of Lipids in Health and Disease (Lipids Health Dis. 2007, Apr 9; 6(1):11 [Epub]). Cognis Nutrition & Health provided its Vegapure® brand plant sterol esters for the trial.
"In just three weeks after taking the plant sterol esters capsules, participants saw their LDL cholesterol drop by a significant 4 percent which could translate to a 5 to 10 percent reduction in cardiovascular risk in the first 5 years, and by 10 percent over a life time," said David Cai, Ph.D., Senior Scientist, Cognis Nutrition & Health, and an author of the study.
Dr. Cai explained that this research shows that regular use of plant sterol esters in soft gel capsules could be as effective in managing cholesterol as food delivery forms. "The clinical advantage of the capsule form is that it provides a convenient vehicle to consume these beneficial plant sterol esters minus the calories often associated with foods containing these ingredients." He added that plant sterol esters supplements can also be easily incorporated into a cholesterol-lowering regimen in standard clinical practice with counseling and therapeutic lifestyle changes.
The cholesterol-lowering effect of plant sterol esters is well-documented. Previous research has focused on food delivery systems and the few published papers on dietary supplements all used free stanols with inconsistent results. "This is the first study to demonstrate that plant sterol esters in capsules are equally as effective as in foods, and esters are a better sterol form for soft gel capsules than free sterols or stanols," Dr. Cai pointed out.
In the study, 16 adults participated in a double-blind, placebo-controlled, sequential study with a 4-week placebo phase, followed by a 2-week wash-out period, and a 4-week intervention phase. During this final part of the study, participants consumed 1.3 grams of Vegapure® natural plant sterol esters in capsules each day and were instructed to maintain their normal diets and physical activity. The capsules were manufactured by the Pharmaceutical Technologies and Services group of Cardinal Health in their patented VegiCaps® Soft capsule technology to ensure a fully vegetarian dosage form was achieved.
Subjects took the minimum amount of sterol esters the U.S. Food and Drug Administration requires to satisfy the health claim allowed on foods and dietary supplements containing these heart health ingredients. "This is a dramatic finding when you consider that benefits were shown among those taking a relatively small amount of plant sterol esters without changing their eating or exercise patterns," Dr. Cai said. "It's reasonable to surmise that the drop in LDL cholesterol would have been closer to 15 percent had the subjects combined a healthy lifestyle with daily consumption of 3 grams of plants sterol esters, the amount used in other published research."
While LDL cholesterol was greatly reduced compared to placebo, total cholesterol was not significantly different throughout the trial. To achieve better lipid lowering results, Dr. Cai recommends higher amounts of plant sterol esters in combination with diets low in saturated fat and cholesterol.
For more information about Vegapure® natural plant sterol esters or to place an order, visit www.cognis.com, call 800.673.3702, e-mail [email protected], or fax 513.482.3576. For inquiries on VegiCaps® Soft capsule technology, please contact [email protected].
About Vegapure® Natural Plant Sterol Esters:
Cognis Nutrition & Health offers the broadest portfolio of natural plant sterols and sterol esters for cholesterol-lowering products, including non-GMO and IP-certified forms. With more than a 60 percent market share in the global food industry, Cognis is the sterols supplier for many of the best known consumer brands sold worldwide. Its new $25 million high-performance production facility assures security of supply. Consumers can find Cognis' branded plant sterol ingredients under the HeartChoice™ name.
About Cognis:
Cognis (www.cognis.com) is a worldwide supplier of innovative specialty chemicals and nutritional ingredients, with a focus on the areas of wellness and sustainability. The company employs about 8,000 people, and it operates production sites and service centers in 30 countries. Cognis has dedicated its activities to a high level of sustainability and delivers natural-source raw materials and ingredients for food, nutrition and healthcare markets, and the cosmetics, detergents and cleaners industries. Another main focus is on products for a number of other industries, such as coatings and inks, lubricants, textiles, as well as agriculture and mining. The company holds a 50-percent stake in the joint venture Cognis Oleochemicals, one of the world's leading manufacturers of oleochemicals.
Cognis is owned by private equity funds advised by Permira, GS Capital Partners, and SV Life Sciences. In 2006, Cognis recorded sales of 3.37 billion euros and an Adjusted EBITDA (operating result) of 394 million euros.
###
Subscribe and receive the latest updates on trends, data, events and more.
Join 57,000+ members of the natural products community.
You May Also Like
---
Sep 20 - Sep 23, 2023
Natural Products Expo East is the East Coast's leading natural, organic and healthy products event.
Learn More