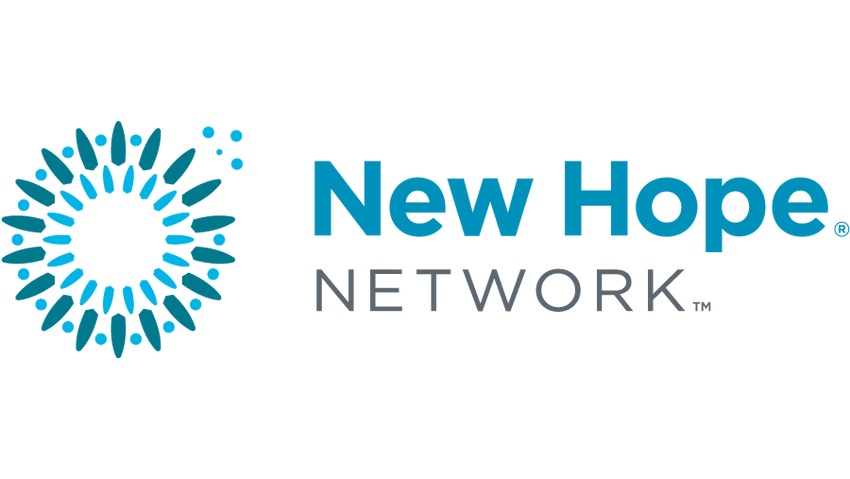 Back in the good old days—say 12 to 18 months ago—the "Oz effect" was a positive thing. Dr. Mehmet Oz would endorse a dietary supplement on his TV show, and sales of the product could be counted on to skyrocket for weeks or months to come. Now, and for the foreseeable future, the Oz effect will more likely refer to the need for courage, heart and brains to transcend the pounding the industry is taking in the media, some of it brought on by the good doctor himself.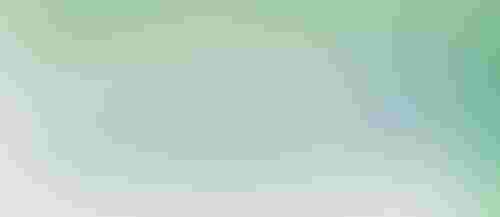 Last December, USA Today published a report linking the leaders of some companies making adulterated supplements to criminal pasts. That same week, the esteemed Annals of Internal Medicine published an extensive literature review, which culminated with the finding that "limited evidence supports any benefit from vitamin and mineral supplementation for the prevention of cancer or [cardiovascular disease]." A scathing editorial accompanying the report admonished readers to "stop wasting money on vitamin and mineral supplements." A few days later, the New York Times ran a story discussing the risk of liver damage that can occur with high doses of weight-loss supplements. In April, even good news turned bad: A meta-analysis of 73 studies indicated that higher levels of vitamin D3 were associated with lower risk of death from heart disease, cancer and other causes—but skeptics turned the news on its ear, citing flaws with the original studies and the analyses. This spring, published studies have argued that the heart-protective effects of omega-3 fatty acid supplements aren't as robust as previously thought. And now, as NBJ goes to press, Dr. Oz is testifying before a Senate subcommittee that his endorsements for green coffee extract, raspberry ketone, Garcinia cambogia and other weight-loss products were "incendiary and provided fodder for unscrupulous advertisers."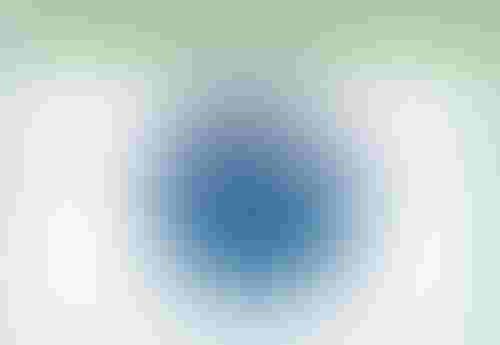 Against this backdrop, one might expect consumers to lose all faith in dietary supplements of every stripe, leading to a bottoming out of sales. But that's not what's happening—yet.
To be sure, growth is slowing. In 2012 and '13, overall supplements sales advanced 7.9% and 7.5%, respectively. NBJ estimates suggest that this calendar year, the growth rate will slow to about 6.9%, and hold flat from there.
"I think the industry has somehow been comfortable with its perpetual year-over-year growth," says Jim Hamilton, president of DSM Nutritional Products USA, a major ingredients supplier in Parsippany, N.J. In the past, he adds, "Physicians and researchers would say, 'Supplements may not help but they won't hurt.' Now there's a new conversation that's starting to evolve—that supplements probably won't help, and might hurt. I do think the tone is changing slightly, and we as an industry have to be very cognizant and cautious to listen to that change in tone."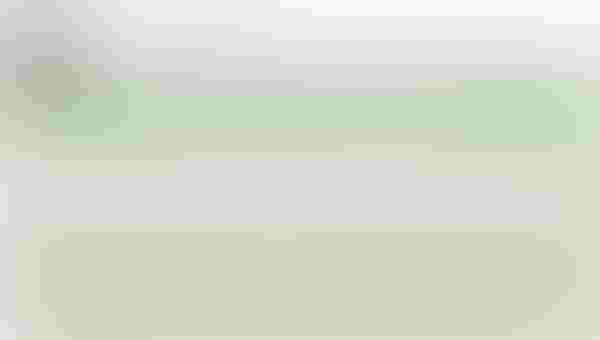 If a tree falls …
But even slower growth is still growth, some would argue. Scott Steil, president of Nutra Bridge, an ingredient marketer in Shoreview, Minn., thinks consumers are more savvy than we give them credit for being, and that there's enough market diversification to weather negative reports on specific  types of supplements.
"While there might be a bad study on, say, vitamin D, vitamin D is a small component of the supplements industry. If you only look at that one tree in the forest, the news is bad. But the forest is dense out there. Sports nutrition, for example, is not going to be impacted by what's happening in the vitamin world," Steil says.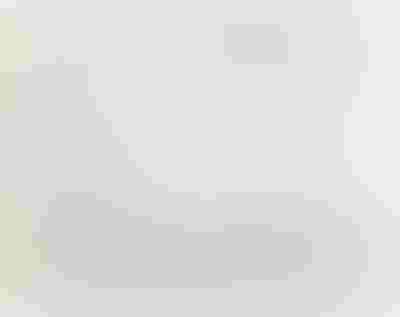 Jim Schultz, CEO and founder at Green Wave Ingredients, a distributor of raw materials, echoes that. "For us, if something drops, usually some other product picks up. It's easier for us than for manufacturers," who spend a lot of money on branding, packaging and marketing a given product, he acknowledges. Nevertheless, he notes that any time a negative report about a dietary supplement reaches the public, "There are still many, many more studies that prove the efficacy of the ingredients."
"The second thing," Steil says, "is that while consumers love negative news, I don't think it has a profound impact on what they do in terms of purchasing decisions." He adds: "I don't think we have that big of a fire in the supplements industry. There are 52 other things that are driving positive momentum. The first and foremost one in my opinion is the health care system we have, and the evolution going on with it. People are incentivized now economically to take care of themselves and avoid paying for poor decisions down the road."
The resilience factor
Steil's perspective may be partly colored by his company's niche, however. He's in a great spot, with Nutra Bridge now representing a larger load of sports ingredients, currently the shining stars of the industry, at least in terms of sales growth. Against the more modest performance of the overall industry, sports supplements grew at a pace of 13% in 2013, and an estimated clip of 12% in 2014. Considering that sports nutrition and weight-loss products are often the focus of adulteration and scandals—indeed, they are the very products that Dr. Oz so irresponsibly claimed to be "miracle" cures—they seem inured to negative media.
"Those two categories are under the microscope of the FTC and FDA," Steil explains. As well they should be, he adds. "Anyone who's adulterating a product should be off the market. I'd like to see the companies just shut down." That said, he notes that these are also the categories where innovation is most prominent. "Sports companies are going to be on the edge. Unlike a Bayer or Glaxo, they don't need 15 published clinical studies before they launch a product. As a result, some of them cross that line. They try to be so innovative that they're doing things that are not proven, or flat-out illegal."
Daniel Fabricant, newly appointed CEO of the Natural Products Association (NPA) and former director of the Division of Dietary Supplement Programs at the Food & Drug Administration, sounds a similar note. "Out of all the ingredients out there, where are the research dollars being spent? In sports nutrition, if you're going to have an impact, you have to have a research portfolio behind you. Consumers are looking for an edge. What I think is a big driver is you have an audience that's looking to push the boundaries. If you don't have that, they may lose interest."
Beyond the research and innovation, the category also has seen continued expansion, as new sports nutrition companies launch into the space, and established supplement companies and even practitioners bulk up their presence in the category. But even more telling, perhaps, is the continual expansion of the consumer base.
"It's not just the Arnold Schwarzeneggers of the world. It's come down to a 45-year-old soccer mom who is working out a couple times a week," Steil says. The current Crossfit frenzy doesn't hurt either.  "Any time you have exercise regimens sweeping the nation, that increases the pool of people who become candidates for how a sports supplement will help them. Crossfit is just the latest thing people are going crazy for. It'll ebb and flow. But it grows the pool of people who are willing to take care of themselves."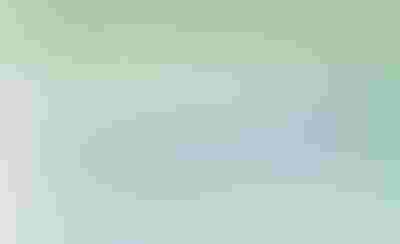 Information is power & sales
Sports nutrition isn't the only bright spot, however. As Hamilton observes, "If all you do is probiotics right now, you're feeling pretty good." According to a recent report from USA Today, probiotics have so penetrated the market that from 2012 to '13, their use among regular supplements consumers rose from 31% to 37%. NBJ research shows a 23% annual gain for probiotics on $1.2 billion in 2013 sales.
"When we do have positive signs and positive media, we have good response immediately," Hamilton says, recalling the vitamin E and Alzheimer's disease study that was published early this year. Sales of the antioxidant had been eroding, Hamilton says, "and then boom. There was an immediate hit."
Likewise, the positive media around probiotics has boosted their bank. Recent studies have reported benefits ranging from gut health to weight management to anxiety reduction, and the headline on that USA Today story trumpeted "few cons" associated with the good bugs—and sales reflect that.
Mike Bush, senior vice president at Ganeden Biotech, an Ohio-based probiotic supplier to food, beverage and animal health product manufacturers, confirms that in his space, business is booming.  "We're seeing very, very good growth on the food and beverage side. What we're hearing from consumers is, 'We don't want to take another pill. Give us another option.' So we're seeing that, increasingly, those options are foods and beverages."  Plus, he adds, even more nuanced messages are resonating. "Consumers are becoming aware of the fact that not all strains are the same. They're taking a deeper dive into the ingredients in their foods."
While U.S. business is picking up steam, international growth is also strong, particularly in Asia and Latin America, Bush says. Again, he attributes the growth to "more access to information."
Schultz, who says most of the ingredients that California-based GWI buys come from China, also notes a huge increase in interest and access to information. His customers, of course, are manufacturers and not consumers, but the desire for transparency trickles down the supply chain.
Says Schultz: "We've seen in the last six months, let alone a year, an increasing demand from our customers. They certainly are more concerned very specifically now about the sourcing and supply process. It's just going to continue to be that way from now on. They're qualifying ingredients with detailed questionnaires. They tend now to only buy from approved, certified suppliers. They're asking for all the documentation—non-GMO, allergen statements, the list goes on. It's good, because it's going to even the playing field. It's going to weed out the good from the bad, and minimize some of these press releases on our contract manufacturers."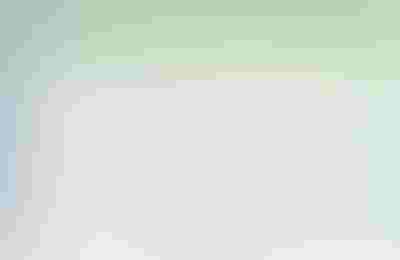 Herban myth
When it comes to herbs and botanicals, they seem to rise not only during periods of positive press, but also when their vitamin and mineral cousins are taking a beating, says Mark Blumenthal, founder and executive director at the American Botanical Council. "Why do herb sales increase in the wake of negative publicity generated by reports of negative trials?" asks Blumenthal. "A study done four or five years ago showed that our core consumers don't trust mainstream media, and they think there's a publication bias in mainstream medical journals. They have a degree of cognitive dissonance with respect to negative media."
What's more, Blumenthal says, the industry's core consumers believe natural is better. "Whether it's been proven or not is irrelevant—they believe it," he says, noting that many "simply dismiss a lot of negative publicity and continue buying anyway, either in the belief—accurate or inaccurate—that it works, or based on their own experience that it works."
In fact, NBJ data shows botanical sales holding their own, with a 7.9% overall increase in 2013 (compared with 7.6% in 2012) and a projected rate of 7% in 2014. Herbs and botanicals are doing particularly well on the internet, with an impressive 19.5% growth rate in online sales. "That shows that internet sales are growing faster than health food and/or mass market, which have traditionally been the largest area of sales for botanicals other than MLM," Blumenthal says. There are a lot of reasons why sales might be booming online—the convenience factor, the deep discounts companies can offer—but Blumenthal suggests that, once again, access to information might be a key driver. "Internet companies have more information that makes claims for and suggests benefits for products than you'll find in brick-and-mortar stores." With videos that can explain the results of clinical trials, explanations of social responsibility, pop-up windows describing sourcing and ingredients, he says, "so much information is available in three to five minutes. That doesn't mean it's necessarily true or legitimate, but it's available. It can animate, motivate and generate a sale."
Fishing for the right message
Not all categories have been quite so immune to damaging press, however. As reports have come out negating the positive effects of omega-3s, consumers have turned up their noses at fish oil and krill oil, two primary sources of the fatty acid. A study linking fish oil to prostate cancer may have hit even harder. Hamilton says there has been a double-digit decline in sales, with an 11% drop in volume sales in the last year, and even more if you look back 18 months. According to NBJ research, fish oil suffered an 11% sales decline in 2013 with krill faring a bit better—11% growth—though down dramatically from historical levels tracking at 30%.
"If we have good support with media, science, physicians, then we have a positive turn—more consumers come into the category than leave it. Right now, we have a negative turn—people are exiting the category," Hamilton says. "Their belief structure is not there to enable and continue their purchasing behaviors. We need to work on our messaging, on how we communicate with consumers."
That will take a group effort, he says. "We all have a responsibility as an industry. People know each other and collaborate in this industry. But we all share a responsibility. If the industry just sits back and assumes the market will correct itself—I don't think so. There's this constant drumbeat of negative media."
To counter that, DSM has become a driving force in the Global Organization for EPA and DHA (GOED), a coalition now tasked with righting the omega-3 ship. Toward that end, GOED is well on its way toward fundraising for a national outreach campaign to more effectively position its products inside the consumer psyche. DSM has established a dollar-matching program to help raise the funds. "Anyone puts in a dollar, we'll match it with a dollar. We're hoping to raise $6 million to $10 million to get out the message why omega-3s are a good choice for your health," says Hamilton.
Hamilton says GOED is working with companies within the omega-3 industry, ranging from Peruvian fisheries to ingredient suppliers. "We are also trying to get marketers involved," he says, "and would like to see them more committed to the category. It is personally disappointing to see what has been such a large and growing segment now under pressure, and so few brands standing up to join the coalition. I think the new normal will be much more media noise, more buzz, many more voices, and the industry has to be prepared for that new normal," Hamilton says.
Fabricant, speaking more broadly,  agrees. "The growth has been so good for so long. Any time it lags, it appears to have a dire impact. The challenge is insuring that consumers are aware of the virtues the industry has," he says, noting that it's not just a matter of combatting negative press, but of proactively asserting the industry's merits.
"There's a real public health aspect to meeting good manufacturing practices and making sure you are compliant," Fabricant says, and communicating those practices to consumers—especially to those who may not be regular users of dietary supplements—is a primary challenge. "How do we educate broadly? What does best-in-class look like? That's a big part of the discussion we're looking to have at NPA, versus just responding to negative messaging. The best defense is a good offense," says Fabricant.
Indeed, Hamilton says, "The major hurt is self-affliction inside the industry. When you look at the variability of quality, at the noncompliance with the law or with GMP standards, we put the confidence of our consumers at risk. A lot of concerns are not around efficacy—they're around quality. This is something our industry has to take in a very serious way. If we undermine the confidence consumers have in the quality of our products, it will undermine our business. Those not working toward compliance should not be in the business."
Still, simply increasing the amount of compliance and communication won't be enough—it's a qualitative issue as well, as Hamilton notes some messages just won't resonate with consumers. "The research community sometimes seems disappointed that their placebo controlled trials didn't cure cancer. But nobody ever said these products would  cure cancer. We're not in the business of curing cancer, we're not in the business of curing cold and flu, but we are in the business of helping you achieve ultimate health," and any other message will not ring true, he says, despite what researchers may try to suggest.
Changing times
For what it's worth, Fabricant notes that changing tide may not be as dire as it seems. "Some of this may be generational as well. There's new buying power out of the millennials. Baby boomers are retiring and maybe not spending money as rapidly, even though that generation has grown up with these products. It may be an economic shift over time that may balance out. I think the shift in demographics is not going to be about 'what's going to be right forever?' but more about 'how do we adapt our messaging and reach consumers in a different way?'"
In addition, Fabricant says, merger and acquisition activity will likely heat up in the industry. As a result, confidentiality and nondisclosure agreements may prevent onlookers from getting an accurate gauge of the industry's health. "The temperature you get today may not be the temperature you get tomorrow," he observes. To use a military term, he says the industry is VUCA—volatile, uncertain, complex and ambiguous.
"The technology changes every day, the complexities are greater, there's more ambiguity than ever before," says Fabricant. "It's a matter of playing to your business strengths and setting up your operation in a way that can adapt very, very quickly."
Looking forward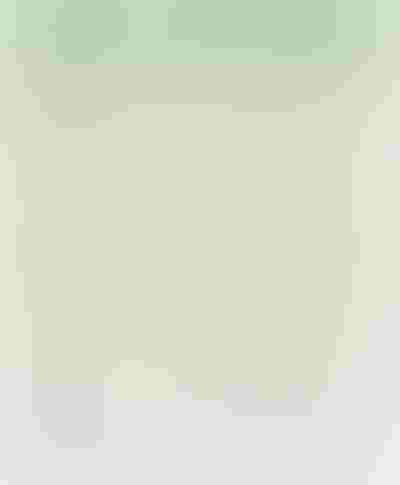 Most industry insiders seem to agree that the road ahead must be paved with not only good intentions, but collaboration and communication.
As Hamilton notes, retailers—who have seen robust year-on-year growth until recently, and were perhaps not as motivated as manufacturers to address consumer concerns—now are recognizing that dietary supplements are a very important category. "I think there's a new conversation happening," he says. "Retailers are very willing to engage in new ways going forward. It's no longer 'your' problem. It's more this—'How can we make our lists available to you? How can we help?' I think that's really positive."
For their parts, Blumenthal, Schultz and Steil already see good growth ahead in certain product sets. (Hint: Think coated products, protein, anti-aging and cognitive health.)
 
To retain positive momentum, insiders say consumers—and legislators—need to understand that in all segments, dietary supplements are a means to promote optimal health that counter our less-than-ideal lifestyles, and not a means to cure disease. Equally important, industry must communicate broadly that regulations are in place to ensure that best-in-class quality is a given, and that those regulations have consequences for the bad players who try to skirt them.
"By and large," Fabricant says, "regulators and industry want the same thing—to assure consumer safety. That's best for consumer confidence. We have an ability here to speak both languages. In any mature industry, regulations tend to increase, not decrease. Understanding that process is critical." 
Subscribe and receive the latest updates on trends, data, events and more.
Join 57,000+ members of the natural products community.
You May Also Like
---