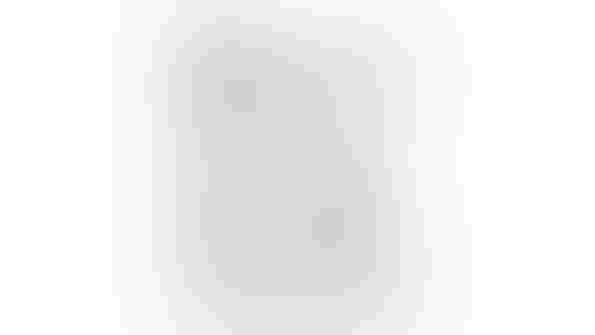 The quest for youthfulness and longevity isn't a trait reserved for just mature consumers. The increased appeal of cosmeceuticals has continued to blur demographic dividers as the segment charts ongoing growth. This growth has, in turn, spurred ever-more ambitious formulating and savvier marketing, all with the objective of appealing to consumers both young and mature.

"The natural products industry is gaining momentum with mainstream consumers as people become more aware of the state of the American diet and how it impacts health and, consequently, external beauty such as skin and hair health," says Keri Marshall, MS, ND, chief medical officer for Nordic Naturals. "While the goal of personal care products is generally to maintain or enhance physical beauty, cosmeceuticals facilitate a state of beauty and well-being through a focus on good health and nutrition."

NBJ market data finds the U.S. cosmeceutical market to be worth $9.5 billion in 2012, a 9.8% increase over its 2011 value of $8.7 billion. Cosmeceutical skincare products proved to be the top grossing category, representing 38.7% of the market and tallying $3.7 billion in 2012 sales, up 11.1% annually. Ranking behind skincare products were hair products (24.6%, $2.36 billion, +9.9%), and bath/toilet soap products (12.9%, $1.23 billion, +10.1%).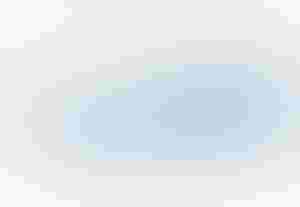 Natural & specialty retail stores garnered the most dollar sales of cosmeceuticals ($2.8 billion), however, the proof that cosmeceuticals are more widely sought after than ever was seen in the sales inroads made by more traditional CPG channels. Direct and multichannel venues saw the biggest jump in year to year comparative sales (+13.2%), with mass market and beauty supply discounters also gaining more traction (+11.7%). Skincare, hair care and bath/toilet soap products ranked high among the top products sought in those venues.

According to the Freedonia Group, the recovering economy will play a pivotal part in the category's future growth. Though consumer spending will increase, "the cosmeceuticals industry will remain competitive with more expensive alternative treatments, as consumers will remain in a thrifty mindset and continue to seek the best value for their dollars."

The firm says cosmeceutical products will likely face intense competition from alternative treatments such as cosmetic surgery. But despite the dramatic results those treatments offer, they bear a higher risk and monetary cost—factors that would likely steer thrifty consumers to the cosmeceutical aisle in search of more affordable beauty boosters.

Products that stipulate they've undergone "clinical evaluation" are the most sought after, says Nandhini Rajagopal, PhD, chemicals, materials and food senior research analyst for Frost & Sullivan. "Claims akin to anti-wrinkle, reduction of cellulite, shiner hair and smoother skin should be evaluated through clinical trials," she adds. "Cultural and superiority claims like 'formulated with organic and natural ingredients' and 'more hydrating' are also making a big impact."

Freedonia says antioxidants are poised to remain the most used ingredient in the category, thanks to their incorporation into both topical and ingestible formulations. Botanicals were projected to see the fastest gains in demand. Enzymes like botulinum toxin were also forecasted to experience gains due to their use in injectables such as Allergan's Botox cosmetic and Juvéderm.

The consumer connection

Cosmeceutical patrons no longer fit into the 45+ and female mold, driving formulators and marketers to step up their approaches in order to appeal to consumers who are not only more diverse but more demanding too. "Consumers are increasingly seeking products that complement their lifestyle," says Paula Simpson, nutricosmetic product development expert. "This includes their responsibility towards the environment, healthy aging and vitality, and natural skincare options that are effective but less harsh on the skin."

Formulators and marketers must walk a fine line to court results-oriented cosmeceutical consumers. Products are expected to deliver comparable benefits to those found in physicians' offices, but they can't be presented in an overly complex fashion that the everyday consumer can't understand.

Strivectin is one brand that's been able to strike a successful balance. JuE Wong, the company's CEO, explains that her company is driven to satisfy savvy consumers in search of OTC products that deliver results comparable to those offered in the physicians' offices. "This means brands need strong R&D and great formulators, and they remain constantly in search of ingredients and technologies that work," she says.

Strivecin recently wrapped up an independent clinical study that measured the effectiveness of its AR (Advanced Retinol) products against prescription-strength retinoids. According to Wong, Strivectin's AR-Day, AR-Night and AR-Eye products turned in "better than" results in just four weeks. "Our AR-Night has been a runaway success because it took the 'gold-standard' in the physicians Rx world for wrinkles and we made it better. It's able to deliver the results of Rx strength Retinol without the irritation and sensitivity, while it packs on all of the efficacies of retinoids to the skin," she says. "We were able to do that because of our proprietary niacin molecule, NIA-114."

Eschewing the route of typical retouched before-and-after publicity photos designed to spotlight product efficacy, the company created an iPad app that allows consumers to upload their own photos for a firsthand glimpse of how Strivectin products can benefit their skin. The app employs an algorithm based on data from the company's independent clinical product trials to show consumers what 80%, 100% and 72% improvement will look like on their own wrinkles, radiance and elasticity. "An 80% improvement for you is different than 80% for me, so this visual helps put things in perspective," Wong says. "We need to provide products to consumers that have substance not just style. They have to feel good, smell good and have an immediate wow factor with cumulative benefits."

Helen Knaggs, PhD, vice president of global research & development for personal care at Nu Skin, concurs with Wong about the importance of trying to meet the needs of shrewd consumers who demand more from their cosmetic products, especially "treatment" products like serums. Knaggs says Nu Skin is responding to the global demand for higher-efficacy natural products by "providing innovative anti-aging products" that are "clinically tested and produce benefits." To that end, the company's most recent launch was ageLOC Tru Face Essence Ultra. "This product was an updated version of a beloved product focusing on firming skin," she says. "ageLOC Tru Face Essence Ultra features ageLOC to target the sources of aging, promoting firmer skin appearance and protecting facial skin from losing facial contour and firmness. Complementing our well-rounded, highly effective ageLOC Transformation System, ageLOC Tru Face Essence Ultra provides a targeted approach to a key sign of aging."

Emerging ingredients

Just as cosmeceutical product marketers are working to satisfy increased consumer expectations, so too are ingredient suppliers who have ventured beyond traditional botanicals with tech-tweaked natural ingredients. "Bioactive ingredients are the most preferred, as they are extracted from plant sources," says Rajagopal. "Nanoparticles are the recent trend in cosmeceuticals. They are added to increase the formulation capability of bioactive ingredients. The need for formulation technologies is the most important challenge faced by bioactive ingredients presently." She adds that living stem cells and "harmless bacteria" were also being researched as ingredients to increase the bioactive effect.

Trending cosmeceutical ingredients currently include seaweed, algae and antioxidant bioactive ingredients such as flavonoids, polyphenols, vitamin E and linoleic acid. Hot anti-inflammatory bioactive ingredients include kinetin, silver, citrate, niacin and amide.

Frederic Levy, directeur general at Laboratoire Biocyte, says the cosmeceutical market has successfully extended the reach and innovation of the traditional cosmetic market, effectively becoming a "complementary alternative." He points to the increased demand for collagen, hyaluronic acid and keratin ingredients that deliver "specific and dedicated effects." "Collagen is totally integrated into daily consumption in Asian supplementation," he says. "This trend is moving from the Eastern part of the world to the West."

Levy adds that other ingredients to watch in the cosmeceutical space include vitamin A and beta carotene—classic skin and hair beauty ingredients which have benefitted from new technologies that enable the incorporation of the ingredients into a whole new generation of products.

For Sabinsa, star ingredients include pterostilbene, white curcuminoids, boswellia, coconut water, oxyresveratrol and ursolic acid. The company's PteroWhite is derived from the natural source of Pterocarpus marsupium tree. "This is an enriched stilbene polyphenol and has a strong tyrosinase inhibitory activity which can be formulated in skin lightening, anti-aging and fairness creams and formulations," says Anurag Pande, PhD, the company's vice president of scientific affairs.

Marshall says that essential fatty acids have continued to gain ground in the cosmeceutical sector. "After years of avoiding added fats of all kinds, consumers are beginning to understand that there are fats the body requires to optimize health, but cannot manufacture itself, making them essential to obtain through the diet," she says. "Fish oil is the best source of the most important omega-3s, EPA and DHA. Borage oil and evening primrose oil are the best sources of the essential omega-6 fatty acid, GLA. Each of these essential fats supports the foundation of health—good nutrition at the cellular level."

Nordic Naturals recently launched Complete Omega-3.6.9 Xtra, an enhanced formulation which contains a blend of essential fatty acids that are clinically backed to support beauty by maintaining cell health. Marshall says the product "promotes key anti-inflammatory pathways, which can improve blood flow to the skin and help resolve some chronic skin disorders."

Beyond the realm of specific ingredients, "green scrutiny" is another standout trend. Just as consumers are being more careful about the types of foods they consume, so too are they more judicious about the kinds of products they put on their skin. "With more awareness of the harmful effects of synthetically derived cosmetics and synthetic preservatives, there is an increasing trend of formulations going green," says Pande. "There are several instances where formulators are actively seeking herbal ingredients to incorporate or replace the chemicals used in their formulations, and this quest is not limited to actives, but also for ingredients such as emollients, preservatives and emulsifiers." SabiLize, Sabinsa's newest natural preservative, consists of monolaurin, thyme oil and magnolia extract. Pande says it has both a broad-spectrum antimicrobial activity and antioxidant activity to replace parabens at very low usage levels of 0.5-0.7%.

No longer relegated to specialty status, the consumer penchant for more natural personal care and cosmetic products has also earned the attention of major brands. "The market trend has shown the increasing growth in naturally derived products for hair, nail and skin care," Pande says. "Major brands have incorporated herbal extracts and ingredients in their products, with naturally derived ingredients showing up in formulations for hair care products such as shampoos, conditioners and even hair color."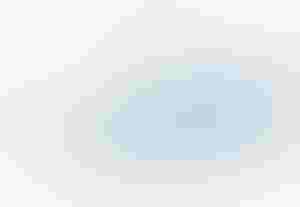 A concept not getting much market traction though is organic products. "Though there are several products that are derived from organic herbs, the consumers need to see the functional benefits against the non-organically derived products," he says. "One major drawback is the higher cost of certified organic products."

The overseas trend of co-wrapping supplement pills with topical formulation has also not found favor in the U.S., according to Rajagopal. "Ingestible pills for beauty are not widely accepted in the U.S. because American consumers expect instant results and therefore are skeptical about pills, as they do not provide immediate benefit."

Looking ahead

As long as there continues to be a consumer quest for "everlasting youth," an emphasis on naturally derived cosmetics, and the desire for skincare products that are "more than skin deep," the future of the cosmeceutical category looks bright. "With the aging population, there has been increasing demand for newer products to treat the signs of aging such as wrinkles, loosening skin and age spots," Pande says. "Since aging concerns are similar in both men and women, there will be an increasing trend of such products being made unisex."

But he warns that formulators and marketers should protect the trust consumers have formed for the industry. "The growth of this sector depends on the R&D that is done on these actives," he says. "Being natural is not a guarantee of safety, hence proper research on these ingredients is a must. Well-researched extracts and brands will definitely succeed."

Simpson says the symbiosis of innovation and investor support will help grow the industry moving forward. "You need innovation in order to compete within the market, but with that you also need equity to support that innovative concept," she says. "Although innovation, science and technology are important, you need to ensure the products and the marketing message remain simple and are complementary to current consumer trends."
Subscribe and receive the latest updates on trends, data, events and more.
Join 57,000+ members of the natural products community.
You May Also Like
---