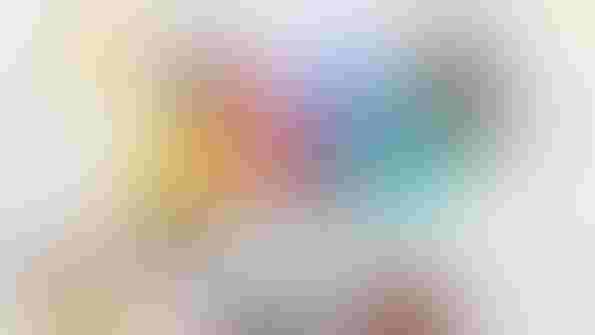 Chocolate. It's craveable, it's delicious and, until recently, it has chiefly been associated with indulgence, decadence and even sin. After all, how many times have you heard customers say they're giving up chocolate for Lent?
But with scores of studies now suggesting dark chocolate can improve circulation, symptoms of stress, and blood pressure and cholesterol levels, this staple candy ingredient has risen to rock-star health status. Researchers believe many of cocoa's benefits are attributed to the cacao tree's high levels of flavonols, a group of potent, naturally occurring phytonutrients.
This stock of recent research has transformed chocolate's reputation from sugary junk to bona fide functional health food complete with high cocoa content, minimal sugar and consciously sourced, often organic ingredients. "We always say that our chocolate isn't candy—it is food that nourishes the body," says Carrie Raho, founder and CEO of Pure7 Chocolate, which prominently features the phrase Eat Pure, Feed Your Body Real Food on each product's back label. "Pure, raw cocoa is one of the healthiest foods on the planet. It has a huge range of nutritional benefits ranging from improving heart function to alleviating stress."
Sure, some people still binge on chocolate. But a growing legion of natural consumers view it not as a sinful treat but as a food to be considered and eaten mindfully. There's even a meditation technique called the Chocolate Meditation, popularized by the book Mindfulness: A Practical Guide to Finding Peace in a Frantic World. This practice involves savoring a piece of chocolate by allowing it to melt slowly on your tongue and engage your senses.
Some specialized yoga studios even incorporate chocolate ceremonies.
Retail sales particularly show zeal for USDA Organic chocolate. In 2014, sales of organic chocolate bars and candy bars (which are dominated by chocolate) grew 18.7 percent to $221 million, according to Nutrition Business Journal. Organic chocolate sales for 2015 are still being tabulated, but they were projected to grow 19.4 percent to $264 million.
One way manufacturers access increasingly mindful shoppers is by cultivating the story behind each product through farmer profiles and terroir—factors such as climate, soil and sunlight that give edible plants their distinctive character. This is particularly true in the chocolate category. Chocolate brand Alter Eco, for example, sources cacao for its Dark Velvet bar from just one Fair Trade Certified cooperative in Peru, and consumers can learn about the farmers through the company's website and marketing materials.
"The shift toward more simple and wholesome products in the food industry is becoming more apparent as consumers become more knowledgeable about their food and its ingredients,"€ says Mathieu Senard, co-founder and CEO of Alter Eco. "We made it our mission to be at the forefront of shifting consumer views on chocolate from a junk food to a healthy indulgence and have crafted each bar with organic cacao and sustainably sourced ingredients."
You can convey these messages to your consumers by organizing your chocolate section by region of cacao origin. Include maps to underscore where chocolate is grown—bonus points if you can include the name of the cooperative or producer. Also highlight chocolate's role in a holistic lifestyle by placing a few mindfulness products nearby; think candles, incense, recycled paper notebooks and tea.
Subscribe and receive the latest updates on trends, data, events and more.
Join 57,000+ members of the natural products community.
You May Also Like
---