The 'booch' is back, but are consumers buying?
The 'booch' is back, but are consumers buying?
Twelve months and millions of dollars in lost sales later, GT's Kombucha and other temporarily outlawed kombucha brands are once again gracing natural retail shelves. The question is, how are consumers responding to the reformulated and "21 and over" versions of the once-popular beverage?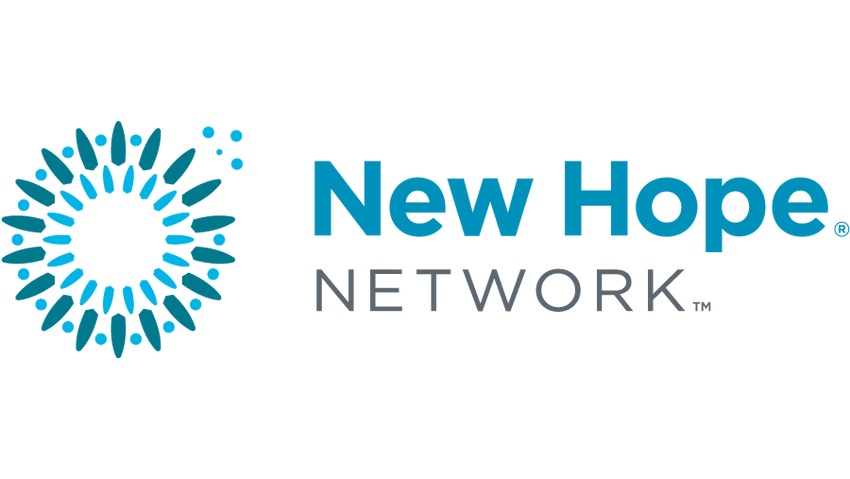 Whole Foods Market's now-infamous 2010 kombucha recall so rattled some natural products shoppers that the event was satirized a year later in Dave Wittman's wickedly popular "Whole Foods Parking Lot" YouTube rap video: "Take it easy man, I try to calm myself. I've been on edge ever since they took kombucha off the shelf."
Of course, for many consumers, retailers and manufacturers, the removal of raw kombucha drinks from Whole Foods and other natural product stores was anything but funny. "One of the worst things is to have your product removed from store shelves," says GT Dave, founder of GT's Kombucha, the first and now largest organic, raw kombucha maker in the United States. "We are still a relatively small company—it could have put us out of business."
Twelve months and millions of dollars in lost sales later, GT's Kombucha and other temporarily outlawed kombucha brands are once again gracing natural retail shelves. Now that the "booch" is back, we look at the effect the recall had on retailers and manufacturers, how consumers are responding to newly formulated products, and why several brands have either opted out of the kombucha business altogether or taken the plunge to produce legally labeled "21 and over" kombucha beverages.
Kombucha brands put on a new face
Natural product retailers have been selling kombucha—known for its digestion, energy and immune-support properties—for years. Then last June, Whole Foods sounded the kombucha alarm after testing found elevated alcohol levels in some unpasteurized versions of the fermented tea beverage. The move was followed by numerous kombucha manufacturers voluntarily recalling their lines after conducting their own testing. The U.S. Food and Drug Administration and U.S. Department of Treasury also stepped in to make sure that any kombucha sold in the United States strictly adheres to all federal alcohol labeling laws.
"Our formulas were slightly over the alcohol limit, so we had to pull more than $160,000 in inventory out of the stores," says Kathy Taylor, president and co-founder of Vibranz Beverages, which launched its  Vibranz Kombucha Tea in March 2010—just a few months before the voluntarily recall.
To come back, most kombucha manufacturers—including Vibranz Kombucha, High Country Kombucha, Kombucha Botanica and many others—were forced to reformulate their products to prevent the alcohol level from exceeding 0.5 percent (the legal limit for beverages labeled as non-alcoholic).
Sounds relatively straightforward, but as Taylor of Vibranz Beverages explains, even small "tweaks" to a product formulation can be costly to implement. "We had to go out to investors and raise more money again," she says. To prevent elevated alcohol levels and set Vibranz Kombucha Tea apart from other kombucha brands, Taylor says the company reduced the carbonation of its drinks. The line, which was reintroduced in August, is made from a green tea base and features flavors not typically seen in kombucha, including Blood Orange, Pomegranate and Peach-Passion Fruit.
High Country Kombucha, another popular kombucha brand in the natural channel, needed to make only small modifications to its formula to keep it under the 0.5 percent alcohol limit, says the company's president, Ed Rothbauer. "We only use herbs and roots as a base for flavoring and we don't add sugars, which can convert to alcohol in the bottle."
Still, the entire event proved to be a "rollercoaster" for High Country and the entire kombucha category, Rothbauer adds.
As a pasteurized kombucha, Kombucha Wonder Drink was one of the few brands able to remain on the market last summer without any reformulation. According to the company, sales of Kombucha Wonder Drink spiked as a result. "We made the decision at the very beginning to pasteurize our beverages because we recognized the potential volatility of alcohol levels in a raw product," says Kombucha Wonder Drink Founder Steve Lee, a  tea industry veteran who previously co-founded Stash Tea and Tazo.
Kombucha goes 21 and over
Within hours of GT's Kombucha removing its drinks from the market last June, the Internet began buzzing with consumer outrage. "Our fans went ballistic," Dave says. "When the product was taken away from them, they refused to move on."
GT released a reformulated kombucha brand called Enlightened last September; but for many of the company's customers, the new drink simply wasn't up to snuff. "Reformulated kombucha sucks," tweeted one consumer last October. "So weak, no flavor. Miss my little alcohol buzz too." Other consumers complained that the reformulated kombucha failed to provide the energy boost and other tangible benefits offered by the pre-recall booch.
After listening to GT fans beg for the original kombucha formula to come back, Dave decided to go through the expense and legal hoops required to create a "21 and over" kombucha line based on his company's classic formula. Although the move was "difficult logistically, expensive and controversial," Dave says it was the right thing to do. "To me, coming back with the Classic line represented us staying true to ourselves and giving our fans what they want."
It also required GT's Kombucha to obtain the necessary licensing to launch an alcoholic beverage and sign on with new distributors licensed to operate in the 21-and-over beverage market. "This is a radically different world," Dave explains. "We went from having half a dozen distributors that we had worked with for more than a decade to having more than 50 distributors—many of whom had never heard of us before."
GT's Kombucha's Classic line is currently distributed in California, Hawaii, Florida and a handful of other states. A retailer must have a liquor license to sell the line.
GT's Kombucha was a "huge seller" for Food and Thought in North Naples, Fla., prior to the recall—"We were selling six to seven cases every day before it got pulled," says Michael Monteleone—so the retailer jumped at the opportunity to sell the 21-and-over version when it became available earlier this year. Although it's only been available since for a few months, Monteleone says the "the kombucha with alcohol already sells better than the reformulated kind."
Kokua Market in Honolulu carries two flavors of GT's Kombucha Classic: raspberry and grape. "We initially had some concerns about the ID requirement and weren't sure if we would keep it, but the feedback and the sales were such that it would have been foolish not to keep it," says Christopher Rael, of Kokua Market.
The 21-and-over kombucha is also helping set Kokua Market apart from other local natural products retailers. "It's something we can sell that our competitor down the street [that does not have a liquor license] cannot sell," Rael adds.
Of course, following GT's footsteps into the alcoholic beverage market isn't something all kombucha manufacturers are willing to do. In fact, Honest Tea opted to drop its kombucha line altogether rather than choose between reformulating the product and jumping through the hoops required to launch a 21-and-over kombucha. "Ever since we started making Honest Kombucha we've been monitoring the alcohol content of the drinks—and our lab samples were consistently in compliance," Honest Tea Co-founder Seth Goldman wrote on his blog last December. "But we have never aspired to sell drinks that are labeled and distributed as alcoholic drinks."
A fad or destined for mass?
In pining the discontinuance of the Honest Kombucha line, Goldman paid tribute to the beverage's rapid rise in popularity. "We've come to love the unusual taste, fizziness, and of course the sales, of Honest Kombucha," Goldman wrote. Although sales of bottled kombucha spiked following their re-entry in the late summer and fall of 2010, many consumers (as noted) have not been happy with the reformulated brands and, in some cases, seem to be giving up on the drink altogether. According to SPINS, sales of kombucha and functional juice drinks (which is how SPINS tracks the category) within the natural channel fell more than 4 percent to just over $25 million during the first five months of 2011 compared to the same period last year.
"The [kombucha] fad is over," says Food and Thought's Monteleone. "Some are definitely still buying it, but people are fickle. Every other day people come in saying, 'Dr. Oz told me to get this.'  They buy it once and then never get the same thing again."
Others, of course, disagree. "There are a lot of people who have yet to learn about kombucha and its health benefits," says Taylor of Vibranz Beverages. In fact, Taylor believes the fermented tea—which is mainly sold in the natural products channel today—is ripe for expansion into the "healthy living departments" of the major conventional grocers.
"Wal-Mart is launching a new healthy foods initiative, and everyone is paying more attention to their eating habits," Taylor adds. "I see kombucha riding along that wave. We won't go backward. We will only grow."
Additional reporting provided by Georgianne Cotton.
Beyond kombucha: 4 digestion drinks to consider stocking
Kevita
Kevita uses a proprietary kefir-derived culture, which the company guarantees at 20 billion during bottling. Strawberry acai coconut, mango coconut and coconut flavors use coconut water for added electrolytes.
PRE Probiotic Enhancer
Made with Jarrow Formulas' prebiotic health blend, this USDA certified organic beverage is available in passion orange guava, pomegranate blueberry and acai acerola flavors.  PRE Beverage Company  also offer a 10 Calorie PRE Probiotic Enhancer made with Stevia.  
inner-ēco Coconut Water Probiotic Kefir
inner-ēco Coconut Water Probiotic Kefir is made in small batches using freshly harvested coconut water from young green coconuts, the company states. The certified vegan, gluten free, soy free product is available in wild berry, original and tropical flavors.
GoodBelly Splash
This certified organic, certified kosher beverage has only 70-80 calories per 8-ounce serving. The company guarantees 20 billion live & active cultures per serving at the time of manufacture. It's available in mango, blueberry acai and pomegranate blackberry flavors.
Subscribe and receive the latest updates on trends, data, events and more.
Join 57,000+ members of the natural products community.
You May Also Like
---
Sep 20 - Sep 23, 2023
Natural Products Expo East is the East Coast's leading natural, organic and healthy products event.
Learn More