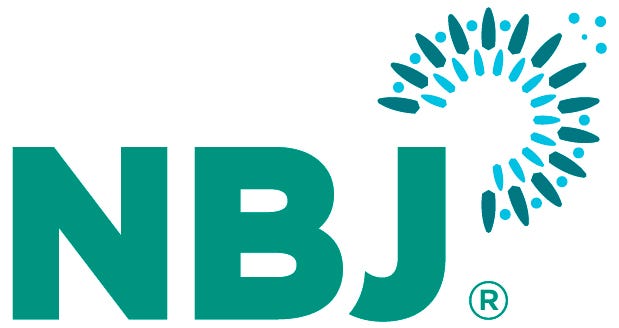 The brains behind the plant-based egg
The brains behind the plant-based egg
Josh Tetrick is the CEO and founder of Hampton Creek Foods. Tetrick and his team are dead-set on removing the battery-cage egg from our food supply with healthier and more affordable plant-based alternatives. Hampton Creek counts Bill Gates and Li Ka-Shing, the richest man in Asia, among its early investors. NBJ reached Tetrick from his offices in San Francisco.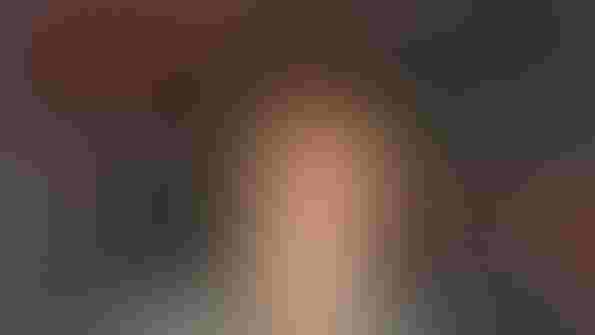 nbj: How did you land on the egg to launch Hampton Creek?
Josh Tetrick: I had just come back from Africa and was trying to figure out a way to use business to solve an urgent need in society. It was there in Africa that I realized there were—and are—major issues with the food system. The day that people received their paycheck was the same day they spent money on food that was, generally speaking, bad for our bodies and the planet. I was talking to my friend, Josh Balk, who works with the Humane Society of the United States, and he was talking about how companies often don't want to use cage-free eggs because they're so much more expensive than battery-cage eggs. So we thought, 'What if there was something they could use instead of an egg? Something cheaper, more humane, and more sustainable?' And that led us to plants.
nbj: We've called Hampton Creek 'the new face of food science,' one very different from previous iterations that pushed efficiencies around CAFOs, GMOs, sub-therapeutic antibiotics, etc. Fair?
Tetrick: Yes, I think that's fair. We aren't doing anything crazy, in the sense that we are just using plants that can function like eggs. We're not doing genetic manipulation or re-engineering the plants. It's a deep level of scientific research, but not frankenfood.
nbj: How will the startup culture in Silicon Valley change food?
Tetrick: There is so much money and talent here. I think this is where the biggest hope for the future of food lies. Venture capitalists are seeing the opportunity to make change and improve the world for billions of people. And frankly, we have to if there's going to be enough food for 9 billion people by 2050.
nbj: As a newcomer to natural products, what do you think of the industry?
Tetrick: There is actually a big market in the natural products industry. We want to be in every channel, including this one. To date, we're in over 300 independent natural channel stores. Mainstream chains are wonderful for us to be in, but there's a big appeal to reaching the thousands of folks in the natural product industry, too.
nbj: You seem to have several strategies at play—finished products, food service, ingredient supply. How are you balancing the growth plan?
Tetrick: In five years, we hope to be in every grocery store in America and have a big global presence as well. We're launching Friday in our first store in Hong Kong and hope to be in more international locations by the end of the year. More products by the end of the year, too. I can only imagine what five years down the road will look like.
nbj: Why the decision to not certify organic?
Tetrick: Our whole mission is to be healthier and more affordable. If we were to take that extra step and go certified organic, it would be impossible for us to keep our prices as affordable as we have. And it is very, very important for us to do that. Maybe one day when we are 10x bigger, that will be possible, but for now, keeping our costs low for consumers is taking priority.
nbj: Why the decision to verify through the Non-GMO Project?
Tetrick: It was important for us to certify through the Non-GMO Project partly because our relationship with Whole Foods is very important to us. The Project is a very highly-regarded organization on this topic.
nbj: Is the health food message too preachy or siloed? How is Hampton Creek approaching consumer education?
Tetrick: We're trying to stay mainstream. We're not telling people they're making wrong choices or they have to change, we're trying to just make it easier for good people everywhere to make better choices. And by making delicious products that are a little healthier and more affordable, we hope to see big change down the road.
nbj: If you eliminate the battery-cage egg from our food supply, what should we do with all these displaced, unemployed chickens?
Tetrick: We heard you're hiring?
The following is excerpted from a blog post written by Josh Tetrick on Medium, published in February 2014 and available in full online.
A simple paradox is preventing us from solving some of our most urgent problems: The unhealthy choice is dirt cheap and convenient while the healthy choice is pricey and inconvenient.
And that's sad.
When I flip the light switch on in the morning, the light that wakes me is made possible by a coal-fired plant 21.5 miles from my fingertips. And I flip it morning after morning, not because I'm dumb or uncaring, but because it's cheap and convenient.
And when my Dad walks the grocery store aisles to buy mayo, or chocolate-chip cookies, or eggs, the inputs that make them possible often come from bizarrely unhealthy places. He fills his cart in this way, not because he's dumb or uncaring, but because cheap and convenient will always fill his cart.
Pricey solar panels and electric sports cars for my friends in San Francisco and New York City might make people feel good (and sexy), but it doesn't actually solve these problems for everyone, everywhere. And the growth of local, organic food, and farmers' markets is phenomenal, but it doesn't actually solve the problem for my Dad and the billions of people in China and India that are even more price sensitive than he is.
Here's the thing: Everyone, everywhere really matters. We will only solve my personal conundrum, and ultimately (and more importantly) our urgent problems, by creating healthier food and cleaner energy that is cheaper and more convenient.
Our simple paradox requires a simple question: What would it look like if we just started over? See, when everyone else was trying to improve horse-drawn carriages, someone looked at the basics of transportation and the combustion engine in order to create something better. The question forces us to think in leaps, rather than in incremental steps.
Back to my Dad, aisle 8, and one of the items in his cart: a carton of eggs. 99% of the world's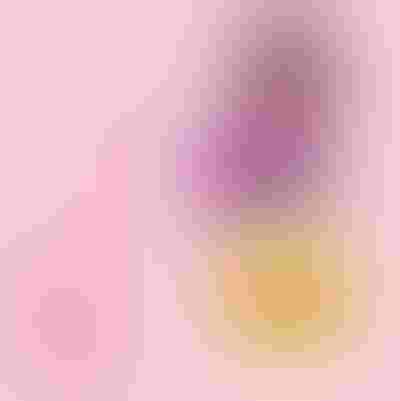 eggs are caged-eggs from unhealthy places. We certainly could (and should) encourage him to choose eggs from family farms. And we should—except for one little problem: He'll never, ever buy them. Like the vast majority of the US and the world, he doesn't have the means to pay $5.99/pound for eggs. And solving a problem means actually solving the problem for most people—not just the folks that can afford to pay $5.99 for organic, ethical eggs.
What would it look like to start over here? What if we looked at the fundamentals of food and biology in order to create a whole new egg? What if we took the animal out of the equation entirely and just used hyper affordable plants from open fields?
The world requires profound and urgent changes in energy, and education, in food, and in healthcare. And whether it's chicken eggs, or cars, or simply cookies, it requires all of us to put stale, incremental thinking, back on the shelf.
Subscribe and receive the latest updates on trends, data, events and more.
Join 57,000+ members of the natural products community.
You May Also Like
---
Sep 20 - Sep 23, 2023
Natural Products Expo East is the East Coast's leading natural, organic and healthy products event.
Learn More