The Functional Confectionery Market: How Sweet It Is
The Functional Confectionery Market: How Sweet It Is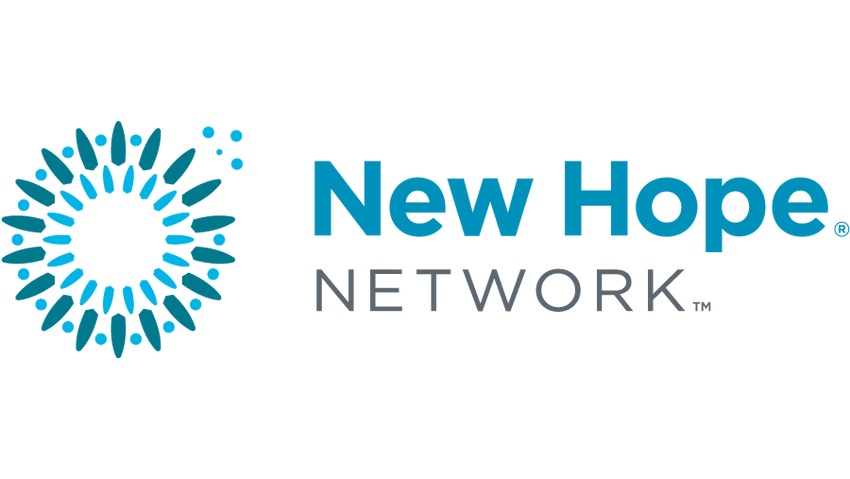 By
Rebecca Wright
Editor
In today's marketplace, there are three reasons companies choose the confectionery route for adding healthy ingredients. In the first case, companies firmly established in the confectionery segment are adding healthy ingredients to their brands in an effort to differentiate them—a good example would include Jelly Belly's new Sport Beans product. Also playing in the confectionery segment are companies searching for alternative delivery systems for their health ingredients—a good example would include Flintstones Vitamins, which recently launched a "gummi" version to increase its appeal to children. Lastly, there are companies seeking to exploit the inherent health benefits of their confectionery products—a good example would include the recent boom in dark chocolate. Whatever the classification, most experts agree that functional confectionery continues to pique the interest of both companies and consumers who are looking forward to the innovative days ahead.


Sweet Revelations
According to a report released last year by Leatherhead Food International, Surrey, U.K., the driving force and most innovative area within the confectionery industry has been health.

But just as functional foods make up a very small percentage of the food products out there, functional confectionery too makes up only a very small portion of overall confectionery sales. Jenn Ellek, director of trade communications and marketing, National Confectioners Association (NCA), Vienna, VA, says the breakdown of the confectionery market, a nearly $29 billion industry, includes three major categories: chocolate (60%), gums/mints (11%) and non-chocolate candies (29%).

Currently, one of the most popular vehicles for functional ingredients is gum, which is being utilized not only for its appeal as a unique delivery system, but also as a way in which to improve the delivery of the health ingredient in question. Many studies have shown that gum can get certain ingredients into the bloodstream faster than other delivery systems like nutrition bars or functional beverages. In fact, Ms. Ellek said, Wrigley just patented a gum vehicle for Viagra for this very purpose.

Last year, Wrigley unveiled the Wrigley Science Institute to study whether chewing gum may help consumers as a tool in weight management, stress relief and increasing alertness and concentration. At the time, Wrigley claimed chewing gum was the number one snack choice among U.S. adults aged 18-54, and that new studies might provide even more motivation to chew gum. The company had planned in 2006 alone to support at least 10 studies investigating the health benefits of chewing gum. Since this announcement, however, Wrigley has issued no new information regarding outcomes of any of the studies originally discussed. In addition, no new or existing brands are touting the addition of "functional" ingredients.

Philippe Levresse, project manager, Technology & Applications Development, Roquette, Keokuk, IA, surveyed recent product launches and said the numbers are still pretty low but increasing when it comes to fortified confectionery products. He said products claiming to possess vitamins and minerals accounted for 3% of launches in confectionery, and 4% of the launches in chewing gum. He also noticed energy being touted in 5% of chewing gum launches, with most products using caffeine or ginseng as the energy source. Lastly, he said green tea is being highlighted in 6% of chewing gum launches.

Not to be forgotten are those products trying to create a "healthier" image for themselves by including less or no sugar. Within the sugar-free candy category, Ms. Ellek says gum reigns supreme. She also continues to see a lot more sugar-free lollipops, as well as candies opting to use fruit juice and fruit juice blends as opposed to artificial flavorings.

Mints and gums are becoming popular vehicles for energy. According to Ms. Ellek, this is because these types of products are much more portable than a drink and come at a fraction of the price.

A good example of a portable energy product is Shock-A-Lots, a product that consists of a coffee bean surrounded in dark chocolate and topped off by a candy coating. This product is the brainchild of Shock Coffee, which was looking for an alternative delivery system for its coffee beans. Instead of getting a buzz by drinking Shock's coffee varieties, the company came up with a confectionery product that packs the equivalent of two cups of coffee in one 1-oz. pack of the candy-covered beans.

Another confectionery company capitalizing on the portable energy trend is Jelly Belly, Fairfield, CA. Its goal is to attract the sports nutrition crowd with a new product it calls Sport Beans. Tomi Holt, company spokesperson for Jelly Belly, says the company broke ground when it created this product by jumping the divide between energy and candy products.

One of the interesting asides is the little known background on how the product came to be. According to Ms. Holt Jelly Belly chairman Herman Rowland, a fourth generation candyman, was intrigued by the idea of a product named "sport beans." His own experience as a swimmer in high school was that the coach gave the team honey just before they went into the water during competitions. He knew energy came from simple sugars and was helpful for athletes. He also recognized a lot of the sports products on the market used the vary same ingredients the company was using to make the candy. The company was sponsoring a professional cycling team that was using Jelly Belly beans, and they began asking the team what else might be helpful to their performance. From there a variety of formulas were developed and tested before the official launch of Sport Beans.

Sport Beans jelly beans are formulated with electrolytes, carbohydrates and vitamins B and C to sustain and replenish energy levels during intense exercise. Further, the product is intended to maximize performance and ensure ideal portion control. Tested and endorsed by elite endurance athletes, Sport Beans are available in Lemon Lime, Fruit Punch, Orange and Berry Blue varieties.

Speaking of testing, researchers from the University of California Davis Sports Medicine Program recently found Sports Beans to be just as effective as popular sports drinks and gels in maintaining blood sugar levels and improving exercise performance among competitive endurance athletes. Sixteen cyclists and triathletes between the ages of 23 and 45 participated in an 80-minute period of moderately intense exercise, followed by a series of four 10-kilometer time trials. During the study, subjects ingested three different kinds of carbohydrate supplements (drink, gel and Sports Beans jelly beans) or water only. The athletes achieved 32-38 second faster times in the trials with the carbohydrate supplements than they did while consuming only water. In addition, the athletes completed the time trails with the highest average "power outputs"—the amounts of force applied to the bicycle pedals to go faster—with Sports Beans jelly beans. According to Jelly Belly no study had previously assessed the benefits of sports gels or Sports Beans jelly beans.


Pondering Product Positioning
One factor to consider when developing a healthy confectionery product is where to shelve these products in stores. In other words, do you shelve healthy confectionery products in the candy aisle or in the health and beauty aisle? Also, who should companies target with these products—i.e., kids or their moms? Lastly, what distribution channels make the most sense for these products, mainstream grocery or smaller venues like coffee shops or gas stations?

Until recently,according to market research firm Mintel, Chicago, IL, most functional gum and mint products have focused on close-in benefits such as cavity prevention, mouth cleaning and, most recently, teeth whitening. With the exception of smoking cessation gum—which, arguably, is viewed by consumers primarily as medication rather than gum—products with "further-out" benefits have not been met with much success. For example, Mintel pointed out, "Wrigley discontinued its Stay Alert caffeine gum and Surpass antacid gum due to disappointing performance; it turned out that heartburn relief and energy did not 'fit' with confections in the minds of consumers. In addition, retailers were faced with a dilemma of where to place such products—in the candy aisle or with antacids? As a result, many large companies have been hesitant to launch products with health claims." However, Mintel believes the tide is starting to turn as functional foods and beverages grow in popularity and become more mainstream. "We are starting to see more gum and mint products offering 'further-out' benefits such as energy and weight loss. At the same time, these items are moving from health food stores and getting distribution in mainstream channels," the market research firm noted in its January 2006 report, "Gums, Mints & Breath Fresheners."

Regardless of where these types of products end up, Bob Boutin, owner, Knechtel, Inc, Skokie, IL, firmly believes there needs to be some education in place, especially since there is a health proposition attached. And because some of these products are premium priced, consumers need to know why they should spend the extra money for them. "Consumers have to be educated as to the value of these health ingredients," he said.

Unfortunately, once ingredients hit a point of critical mass, other players will flood the market with less efficient forms. This is precisely what's happening with zinc, according to Mr. Boutin. "Zinc gluconate is used for lozenges and sprays, but recently less than reputable companies have come out with products containing zinc chloride, which is a form that is not as biovailable," he said. "This is ruining the zinc market."

Another popular functional ingredient is xylitol, which is very well known in Europe. Over 25 years of testing in widely different conditions confirm that xylitol is the best sweetener for teeth, according to Xylitol.org. "Xylitol use reduces tooth decay rates both in high-risk groups (high caries prevalence, poor nutrition and poor oral hygiene) and in low risk groups (low caries incidence using all current prevention recommendations)," the website said. "Sugar-free chewing gums and candies made with xylitol as the principal sweetener have already received official endorsements from six national dental associations."

Xylitol continues to gain ground in the U.S., especially in the gums category. But it may wander to other confectionery categories in the future due to its low glycemic index. In fact, touting the glycemic index of products is something Mr. Boutin sees happening in the future for a variety of confections.

Globally speaking, Mark Fanion, communications manager, Fortitech, Inc., Schenectady, NY, said the U.S. and Europe definitely represent the most potential for the development of fortified confections, while Japan, France and Italy have very small confectionery markets. "Some of the more mature markets for functional confections fall within parts of Western Europe and the U.K.," he said. "In these areas, sugar-free chewing gum with added nutrients is very popular with marketing campaigns specifically focusing on promoting oral care. In general, the global confections market should continue to grow with new research substantiating the health benefits of new functional food ingredients."


Chocolate: Health Wonder of the Modern World
The clear frontrunner in the healthy confectionery game is chocolate, more specifically, dark chocolate. Overall, NCA's Ms. Ellek says growth over the last two years has been steady at 9% for chocolate. She said the real superstars include premium/gourmet chocolate, organic chocolate and dark chocolate, which have grown 30% over the last two years.

It's hard to talk about the chocolate category without mentioning the efforts of Mars Incorporated (Hackettstown, NJ) or Hershey's (Hershey, PA), especially since they are primarily responsible for pursuing the science behind the health benefits of chocolate and actively engaging the public in their educational endeavors.

According to Mars, Inc., chocolate is made from cocoa seeds. These seeds, more commonly referred to as cocoa beans, come from cocoa pods, which are the fruit of the cocoa tree, Theobroma cacao. Mars claims that since chocolate is a plant-based food, it contains many of the same nutrients as other plant-based foods, including flavanols. "There have been numerous studies conducted with cocoa flavanol containing foods that have shown positive effects on blood pressure, enhanced flexibility of blood vessels, insulin sensitivity and glucose tolerance, as well as platelet function," the company says on its website. "While these studies are preliminary in nature, they provide promising support for the concept that the consumption of flavanol-rich foods, including cocoa flavanols, may support cardiovascular health." Indeed, to date several studies flaunting the health benefits of chocolate have already appeared in high profile peer reviewed journals such as Thrombosis Research, JAMA and the Journal of the American Dietetic Association.

Besides the inherent "goodness" of chocolate related to its flavanol, cocoa, fiber and antioxidant content, companies are going a step further and adding ingredients like omega 3 fatty acids to further bolster the health benefits. A recent example is Botticelli's Choco-Omeg, which is a line of chocolate bars launched last year consisting of variations with omega 3's, calcium and choline.

Gale Rudolph, vice president—Functional Foods, Dynamic Confections, Salt Lake City, UT, makers of Choco-Omeg, claims the company experimented with the chocolate delivery system due to saturation in the nutrition bar sector. "Our company has always been big with chocolate and hard candies, and we do a lot of contract manufacturing for other companies," she said. "Because the bar market was so saturated we decided to move on to another delivery form."

Ms. Rudolph says further that the company decided to go beyond the health benefits of chocolate by adding algal-source omega 3's. "We focused on the chocolate first and then the nutritional positioning," she commented. "I don't think you can just go out there and tout the ingredients—you need to start with the chocolate product first. We decided to shelve Choco-Omeg in the nutrition bar section because the consumer looking for M&Ms isn't looking for a product like Choco-Omeg, nor are they willing to pay a premium for it. We see Choco-Omeg as an evolution of the bar category and the confectionery market."

Since launching its flagship CocoaVia product several years ago, Mars has been busy developing new variations that include everything from snacks to beverages. Its latest creations revolve around milk chocolate products that contain the same health-promoting flavanols as its dark chocolate counterparts. The new products, launched last September, include CocoaVia Milk Chocolate Bars, CocoaVia Milk Chocolate Bars with Almonds and CocoaVia Milk Chocolate-Covered Raisins. During the same time, the company unveiled its first beverage offering—CocoaVia Rich Chocolate Indulgence Beverage. Made with 70% skim milk, it contains 100 mg of cocoa flavanols—the same amount in the original dark chocolate varieties of CocoaVia.

Meanwhile, Hershey expanded its "Goodness Chocolate" portfolio in late March with the debut of Hershey's Antioxidant Milk Chocolate and Hershey's Whole Bean Chocolate. These chocolates join Hershey's Extra Dark Chocolate and Hershey's Sticks brands in offering consumers Hershey's chocolate with good-for-you benefits. "Consumers are very interested in the goodness benefits of chocolate, including the antioxidants found naturally in dark chocolate," said Michele Buck, senior vice president and chief marketing officer, The Hershey Company. "This interest is driving explosive growth in dark chocolate. Now, Hershey's Antioxidant Milk Chocolate and Hershey's Whole Bean Chocolate bring the goodness benefits of dark chocolate to the broader milk chocolate category."

The company claims that its Antioxidant Milk Chocolate features more flavanol antioxidants than the leading dark chocolate—260 mg of flavanol antioxidants per 40 gram serving vs. 110 mg in the leading dark chocolate.

Hershey's Whole Bean Chocolate is made with the whole cocoa bean to create a mildly sweet, smooth and delicious chocolate that is lower in sugar—40% less than the leading milk chocolate bar—and high in fiber and antioxidants. One serving of Hershey's Whole Bean Chocolate has seven grams of fiber and 180 mg of flavanol antioxidants per 40 gram serving.

Steve Laning, director of technical services, ADM Cocoa North America, Decatur, IL, acknowledges the high interest in chocolate these days, but claims the scientific substantiation is still in its infancy. "Certain cocoa powder and chocolate products are being 'associated' with good health, but there are no related approved health claims. These 'associations' are in part the result of numerous research reports from around the globe associating cocoa and/or chocolate consumption with a variety of potentially good health outcomes, most of which are related in some way to good cardiovascular health," he said. "While very exciting, these studies are far from conclusive and even farther from the substance required to achieve health claim status. Nevertheless, even without health claims, the news is getting out and consumers are showing their interest."


Formulation Trends
While candy products can serve as excellent carriers for health ingredients, most formulators maintain that adding nutraceutical ingredients to confectionery applications requires a certain degree of sophistication. "Many nutraceuticals don't lend themselves well to the manufacturing process," said Knechtel's Mr. Boutin, adding that the user-friendliness and stability of certain nutraceuticals will ultimately drive where most products can be successful in the future.

From a taste standpoint, Mr. Fanion of Fortitech says confections can easily cover up off-taste notes because of the added flavors and/or diversity of flavors you can get in a candy bar or confectionery product. He said, "It's much easier to overcome the fortification taste hurdles using a gummi bear or chocolate bar compared to water, for example."

Fortitech has taken notice of the trend in functional candies/sweets over the years and has developed several prototypes for various shows across the globe. Some of these creations have included ice creams featuring a variety of vitamins, minerals and plant extracts, topped with a fortified chocolate topping. Speaking of chocolate, the company has also showcased a variety of offerings, including a fountain of chocolate blended with more than 15 essential vitamins and minerals. The company has also developed chocolate clusters that address specific health issues, such as brain, heart and bone heath. Besides strong antioxidant profiles, these clusters have also featured CoQ10, lycopene and folic acid.

In terms of formulation direction, Mr. Levresse from Roquette believes companies are working toward the area of glycemic index. Roquette offers maltitol under the Maltisorb brand name, which Mr. Levresse claims is the closest to sugar in taste and ease of processing—it is also prebiotic, low glycemic and a source of fiber. Roquette also offers Nutriose soluble fiber, which can be used to make low glycemic and reduced sugar confections.


Keys to a Successful, Innovative Future
Although opportunities in the healthy confectionery segment remain attractive, companies must keep in mind that it is still a risky proposition for some consumers who may find it hard to digest that an indulgence can actually be good for them or their children. Offering an optimistic point of view about this issue was Fortitech's Mr. Fanion. "Consumers are always going to eat candy and chocolates, so as the word spreads of the potential health benefits of fortification, we expect consumers to purchase more fortified/ functional products. There is still some confusion, but we see this simply as part of a learning process for the general public who may not fully understand fortification," he said. "Progress is being made and more people seem to understand how certain nutrients can benefit them—regardless of the application type."

Opportunities aside, Mr. Fanion also emphasized the need to stress moderation with consumers. "Consumers need to be responsible for their own actions and not go out and eat a half-pound of dark chocolate assuming this will improve their cardiovascular health—just because it's fortified with antioxidants."

Ms. Ellek of the NCA agreed. "Functional is fine and good, but at the end of the day candy is candy. It is a product that should be consumed in moderation and viewed as a treat or indulgence," she said.

Given the education gap and consumer confusion, would functional confectionery products benefit from building a body of research behind them? Roquette's Mr. Levresse certainly believes so. "Look at what science has done for chocolate," he said. "I think it would be very useful to build the science behind product applications—the more evidence there is, the easier it is to get the message across."

Jelly Belly's Ms. Holt assessed consumer understanding in the context of Sport Beans. "The endurance athlete really knew what Sport Beans were. With the normal consumer, however, the company really had some explaining to do," she said. "As far as research goes, I don't know that it's necessary but it certainly helps."

Mr. Fanion also discussed research as a means of education. "As more research is done on the benefits of fortification, I think people worldwide will begin to understand better what they should and should not be eating," he said. "Functional confections represent a very specialized sector of the functional foods industry and should probably still be viewed as just a sweet treat for consumers with some added nutrition inside."

Although confectionery manufacturers were late in visualizing the role nutraceuticals could play in this market, Knechtel's Mr. Boutin believes a lot of these companies will welcome them as a way in which to grow their businesses. "I think companies assumed these nutraceutical ingredients would fade in popularity, but they haven't. By and large you will definitely see the confectionery industry embrace healthy ingredients in the future," he said.

But the adoption of healthy confectionery won't stop there. NCA's Ms. Ellek believes companies from several different industries will be using the candy-making process to put their items on the shelf in the near future.

Mintel believes while there has been a lot of activity in the functional arena, it remains to be seen whether functional will become a sizable segment in the gum and mints market. To date, the market research firm claims most functional gum and mint products have come from smaller companies. Bigger companies, it says, continue to struggle with adding functional benefits to existing brands, fearing that new benefits will compete with—and perhaps detract from—the brand's core positioning. In addition, there is still a question of whether functional benefits like energy and weight management "fit" with confections in consumers' minds.

Lastly, Mintel thinks product positioning will remain a problem—should functional candies be placed in the candy section or, in the case of weight management gum, in the diet aid section? Despite these challenges, Mintel expects the pace of functional gum and mint launches to increase in the next few years as manufacturers seek to differentiate themselves from the competition.
Subscribe and receive the latest updates on trends, data, events and more.
Join 57,000+ members of the natural products community.
You May Also Like
---
Sep 20 - Sep 23, 2023
Natural Products Expo East is the East Coast's leading natural, organic and healthy products event.
Learn More