The Good Food Accelerator announces members of sixth cohort
The Good Food Accelerator announces members of sixth cohort
These entrepreneur-driven businesses will participate in a six-month intensive development program beginning in late February.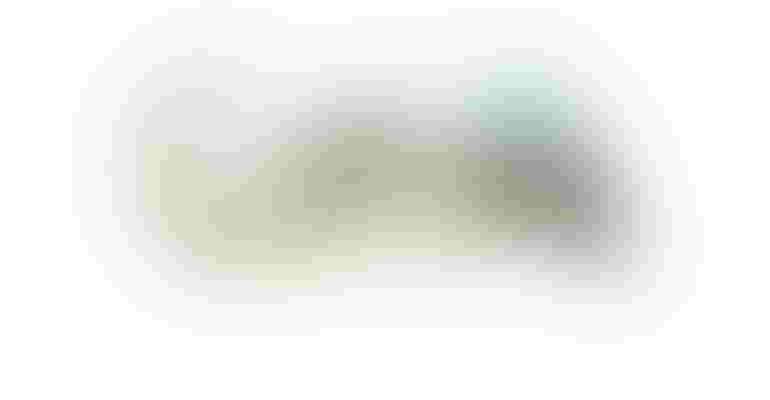 The Good Food Accelerator (GFA) is thrilled to announce the members of its sixth cohort of entrepreneur-driven businesses that will participate in the six-month intensive development program beginning in late February.
The following nine companies were competitively selected from a large and talented group of applicants. They will benefit from coaching, industry-leading mentors and strategic support, plus access to resources and sources of capital so they can thrive commercially—and have a powerful ripple effect on the local economy. (Businesses are in alphabetical order; they are located within the city of Chicago unless otherwise indicated.)
Shelby Parchman, the new Managing Director and former consultant of the Good Food Accelerator, will discuss the new cohort during Naturally Chicago's Friday Morning Mingle on February 7. Find more information on the Naturally Chicago Event page.
Cohort member: Leah Bostrom
Chia Leah, based in suburban Wilmette, provides wholesome, high-quality grab-n-go snacks to energize people and encourage healthy eating habits. Developed by certified health coach Leah Bostrom, with real ingredients and without refined sugars or preservatives, Chia Leah snacks are produced in small batches to ensure items are fresh, tasty and, most importantly, nutritious. Chia Leah is made for anyone looking to upgrade their snacks with a vegan, gluten-free, truly clean product that is a smart and scrumptious alternative to mass-produced foods. 
Cohort members: Nikki Dhuper and Annie Sharma
Get Wild™ is on a mission is to revolutionize guilt-free snacking through bold flavors and real ingredients. They delight consumers with nutrient-dense snack alternatives to the mainstream commercialized products. Their first products are grain-free puffs made with popped water lily seeds. Hailed as food of the Gods, these super seeds are a nutrition powerhouse! They're allergen friendly and rich in plant protein, antioxidants and anti-inflammatory minerals.
Cohort members: Liza Cohen
Nature's Nosh, maker of all-natural CBD-infused fruit and nut bites, is on a mission to revolutionize the edible cannabis landscape—making it healthier and more convenient for consumers to reap the benefits of this functional ingredient. By pairing the natural healing powers of hemp-derived CBD with other functional ingredients—dried fruit for energy and digestive support, and nuts for protein and antioxidants—they aim to prove that food is medicine.
Cohort members: Mary Beth Mulholland and Jon Mulholland 
Pasta Pappone, based in suburban Downers Grove, makes flavored gourmet pasta using all natural ingredients and traditional techniques, such as bronze dies and a slow hang-drying process. Their pasta is made using semolina wheat and herbs, spices and vegetables giving unique, robust flavor to every bite. Each batch brings quality process and quality ingredients, and their customers can taste the difference.
Cohort members: Glen Kohn, Rob Linden and Ashley Kohn 
PREVAIL Jerky is new to the market, but really began back in 2004 when founder Glen Kohn's wife was diagnosed with celiac disease. Her diagnosis forever changed how their family ate, shopped, and lived (for the better). Up until the last few years, they found it very difficult to find clean, healthy snacks that did not require them to compromise on flavor. It was impossible to find jerky without soy, cane sugar or other preservatives they were trying to avoid. So, they decided to make their own. Since then, they have been passionately dedicated to making a product that is truly Paleo, but more importantly tastes delicious.
Cohort Members: Debarshi Sengupta and Linda Yeh-Ostrinsky
Soup Explorers offers refrigerated soup kits that are globally inspired, locally crafted, and ready to eat in less than three minutes. Each soup kit contains a bottle of broth, vacuum-packed pouches of cooked noodles, cooked protein and aromatic vegetables, as well as a biodegradable palm leaf bowl. They have partnered with Chicago restaurants and sourced local ingredients (where possible) to create hot and chilled soup recipes to ensure an authentic experience. By using an emerging food technology commonly known as cold pasteurization, they lock in flavors, kill harmful bacteria and significantly increase shelf life. With Soup Explorers, you can transport your senses to somewhere unforgettable that's full of flavor and rich in tradition.
Sprout Living
Cohort member: Mark Malinsky
Sprout Living focuses on organic and plant-based protein powders, meal replacements and functional drink mixes. They believe in pure, plant nutrition developed in our kitchens, not in labs. Using the finest organic ingredients and thoughtful formulations, they proudly make premium products that work and taste great. Nothing weird or artificial.
Cohort members: Marie Krane, Sasha Earle, Melissa Jones
Tomato Bliss, based in Galien, Michigan and Chicago, creates delicious products from 100 percent heirloom tomatoes grown in western Michigan. Their product line includes jarred soup, broth, salsa and roasted tomatoes, which can be purchased on their website and at select groceries and farmers markets.
Top Note Mixers/La Pavia Beverage
Cohort members: Mary Pellettieri and Noah Swanson
Top Note makes premium and award winning craft beverage mixers for cocktails and mocktails. Based in Milwaukee, Wisconsin, the company boasts a product line that includes Classic Tonic and Indian Tonic waters, Bitter Lemon and Grapefruit sodas, and non-alcoholic Ginger Beer.
Subscribe and receive the latest updates on trends, data, events and more.
Join 57,000+ members of the natural products community.
You May Also Like
---