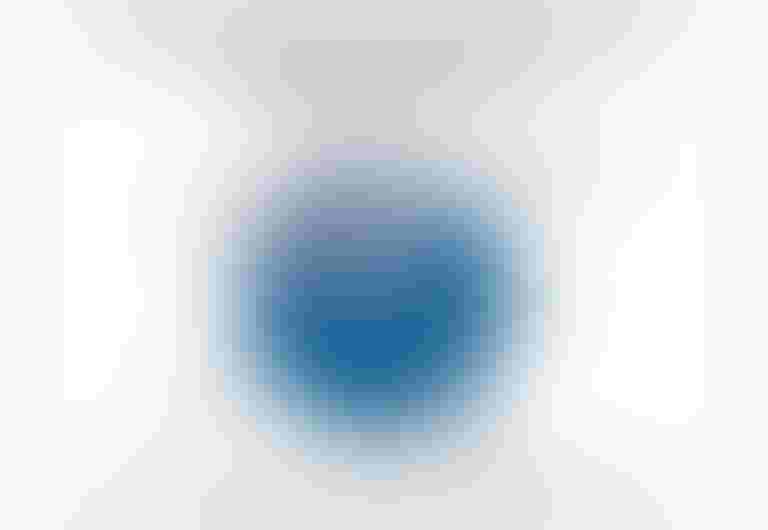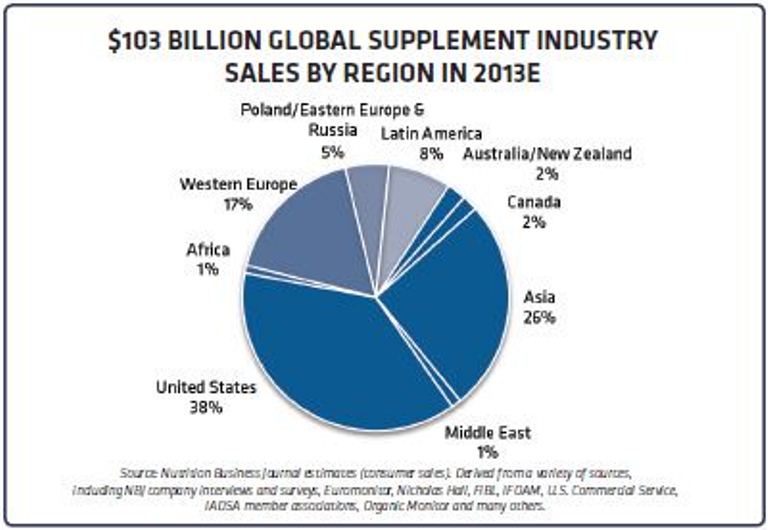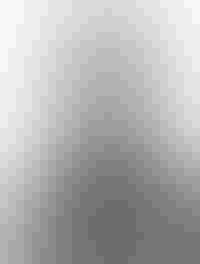 Len Monheit is the executive director of strategic development at New Hope Natural Media, parent company of NBJ. Monheit was the founder and editor of NPIcenter and, at one time or another, has sat on working committees at such leading advocacy organizations as CRN, AHPA, NPA, UNPA and GOED. We spoke with Monheit from his offices in Boulder.
nbj: Tell us about your global focus at New Hope.
Len Monheit: One of the things we do in our Market Quickstarts—outreach programs New Hope has launched now in China, Japan and India—is teach local business leaders about the US regulatory environment. We have to draw some threads between different channel environments and wildly different regulatory environments to create some comfort zones as this industry globalizes. We could isolate the North American marketplace, but that's a false isolation and it's an immature isolation. It's so naïve from a regulatory standpoint. No regulation is developed or administered in isolation.

nbj: What's changing in that interplay between the domestic and international markets?
Monheit: It's an exciting time in the global health and nutrition space. A lot of the legwork that has been done to create an optimal business environment, specifically for supplements, is now starting to pay dividends. The movement I see around the globe lands in some of the most conservative places—say, South America or China—where there are not only signs of progress, but an openness to external experts helping guide the system with industry expertise behind them.

nbj: Example?
Monheit: There is real dialogue now with the Chinese government and China FDA, with the possibility that regulations could move from a registration system where clinical trials must be done in China to a notification system. If that were to happen … huge. My guess is that China will remain very intent on some barriers to entry for international supplement products to protect the growth of its own native industry.
    Many supplements in China have avoided the blue hat registration system, which can cost from $50,000 to $150,000 per product. There is word that the Chinese government is looking to aggressively stomp down on that practice, even as it opens up its dialogue about a different regulatory framework. So it's both—cracking down on illegal activity and the by-passers while broadening the discussion about changing the regulatory rules.

nbj: Where is the opportunity in China now?
Monheit: One of the biggest sales channels of late is the internet. Online shopping is really more about convenience than it is here. Would you want to go shopping in a supermarket in downtown Shanghai with 25 million people?

nbj: Japan is another Asian market in flux. What are you hearing?
Monheit: In Japan, the Ministry of Consumer Affairs took over health & nutrition and there is now clear dialogue about crafting and implementing a DSHEA-like environment based on the US model. This could create a new food supplements environment in Japan and help to stimulate their sluggish economy.

nbj: IADSA has made Latin America a major focus. Where are things going there?
Monheit: Latin America has been really closed, with RDA-based approaches to vitamins and minerals. It's now considering safety or risk-based approaches and starting to have the conversations needed to raise the thresholds for vitamins, minerals, any number of supplement categories. There is dialogue—good, robust dialogue—with the regulators in many of the countries in North and South America. That's hugely positive. Still, Brazil—the biggest market—has not embraced Western goods and most of their exports don't come to North America. So from an impact standpoint here in America, we haven't hit the mark yet.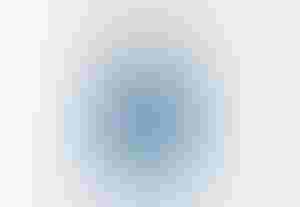 nbj: If it does hit, where's the opportunity?
Monheit: Aging, which we already know is huge in that culture, and sports nutrition and energy. Beauty from within too, as a subset of aging. Latin America is not your one-a-day multivitamin market.

nbj: We've been hearing about harmonization in ASEAN for years. What's the latest?
Monheit: Ten countries with more than half a billion in population are economically driven to do this. This is a business-driven movement towards harmonization of regulations and imports and rules that facilitate trade. Right now, ASEAN is closing in on its self-imposed 2015 deadline. There have been stalls and stand-stills, but they are making progress. As it gets to short strokes, national interests start to arise and create obstacles to the dialogue. The Philippines might take one stance and Indonesia another, so you find countries starting to dig in their heels. But for the most part, the momentum continues to be positive and the access to the process that IADSA has had there remains significant.

nbj: Enough about bright spots. Where's it bleakest?
Monheit: You'd have to point to EFSA and the lack of approved claims in Europe. The re-labeling requirements there have quelled a lot of innovation, certainly innovation in marketing, which is why Europe remains one of the the lowest growth areas in the world right now. They haven't even dealt with botanicals yet—botanicals is a bit of a bugaboo globally. We think we've got good standards of evidence but it's a double-edged sword, because botanicals are so phytoactive that they land in the drug category. The regulators are hamstrung on botanicals to promote health when really, from a phytoactive standpoint, these are disease management products. I think we will be surprised at the lack of consistent standards of evidence for botanicals, should EFSA get to them any time soon.
nbj: Any signs of hope for Europe?
Monheit: I think that EFSA is trying for a new transparency and accountability, but a couple of European trade associations have already sued. What happens when there is a lawsuit? Everybody goes quiet. Any ongoing, productive dialogue  shuts down. It's not a great scene in Europe right now, very sensitive conditions.

nbj: Any North American companies braving the European waters?
Monheit: Oh, sure. RFI Ingredients is doing well. They went with a UK distributor and came out of the gate with several opportunities. They are working with whole-food supplements, which is a saving grace because you get to stay away from the claims environment. As long as you are on the right side of natural, you're fine, so I think that actually helps to validate the whole-food trend globally.

nbj: What's going on back home in Canada?
Monheit: You register a product in Canada under the law, but you also register the associated claims you plan to make. Every registry gets a Natural Product Number and has to make a health claim, but the system is more liberal than you might expect, providing your science is good. When the Canadians came up with the regulations, they said, 'This is our model. It's neither food nor drug. It's smack dab in the middle.' They created Health Canada's Natural Products Directorate but struggled right off the bat—they didn't know how many products were even in the marketplace. Once they geared up, they also had to figure out a mechanism to deal with combination products and work through the backlog, which they have essentially done. It's not a bad environment in Canada right now, as far as the globe is concerned.

nbj: Let's talk about India.
Monheit: One of the things about the Indian environment is the chorus of voices there. There are just so many stakeholders. It's less clear in India than even the most cluttered environment in China, but Indians do regulate with an eye to business. Supplements are often sold in blister packs, instead of boxes, so the product utilization and getting the product into the lifestyle is a very different proposition. Some of the multi-level marketers have figured India out. I am quite bullish on India, from a couple of standpoints. I think the market will mature. I think that it will want more Western culture, and I think this bodes well for North American companies.

nbj: Is "Made in the USA" still important internationally?
Monheit: Absolutely. It's the reality of international trade. Everybody wants to say, "Oh, China, bad," but I have been in some Chinese facilities that I would recommend wholeheartedly. I have been in Indian facilities that I would recommend. This adulterant issue that we identify so strongly with North American products in our marketplace is a global issue, and it transcends supplement ingredients into food ingredients as well. The adulteration dialogue is happening with regulatory authorities on a global basis. We know that EFSA is exporting regulation. We know that, right now, Japan is looking to the United States for regulation. We know that there is harmonization or mutual acceptance agreements between Australia and Canada. I hate to repeat it, but you just can't consider this industry in isolation.

nbj: Is the US learning more from the world, or is the world learning more from the US?
Monheit: That's a really good question. I think one of the ideas it brings up is risk, and I think the two risk areas where the United States could learn well from the rest of the world is in the area of probiotics and botanicals. The botanicals history in the United States is relatively recent. If botanical supplements are harshly regulated or restricted in Europe, that percolates to Latin America and around the globe. That will also have an impact on North American interpretations of standards of evidence and probably even descriptions of material. So that ultimately could impact FDA's NDI guidance and judgments relating to new ingredients. Probiotics is more of an emerging field here, but the regulatory stance around the world is being lead by EFSA. They have basically said, 'Hang on, we're not certain about the standards of evidence to support these claims.'

nbj: Any other ingredients come to mind as riskier on the
global stage?
Monheit: You probably have some sensitivity around compounds like vitamin K, but even so, those manufacturers have been able to get novel food approvals in various regions around the world. If pressed, probiotics and botanicals are two of the safety-risk categories. I'm not judging the merits of that assessment, but in the minds of many, those would be risk categories. Especially in comparison to some of the compositional nutrients in food—carotenoids, flavonoids, polyphenols. There you're typically dealing with whole-food nutrients, which on one hand reduces safety concerns but raises efficacy questions around food versus isolate forms.

nbj: Which reminds us of another negative headline—fish oil and prostate cancer. Is there a global impact?

Monheit: Yes, and it's significant. Your two biggest supplement marketplaces—Europe and the US—got the media play, heard the buzz, and immediately felt some impact. Those headlines get replayed again and again. It's not insurmountable, but the omega category needs to generate a hundred-fold sway in positive evidence to counter this type of negative result, whether justified or not. There is still a robust opportunity for omegas in Japan, and GOED held a very successful event there recently. Krill is huge in Australia. That's probably its biggest per capita market. I think our market numbers in the US are artificially suppressed by Whole Foods' anti-krill stance. Per capita krill consumption is off the charts in Australia.

nbj: Australia's Therapeutic Goods Administration is held up as a standard for rigorous regulation. How does that affect the market there?
Monheit: There is really no natural channel to speak of. The mass channel is being fiercely fought over by two or three big players, depending on how you slice it. It's Swisse and Blackmore's, a few smaller players, and a practitioner channel.

nbj: We've been hearing the term 'non-tariff trade barriers' more lately. Why?
Monheit: If you take a look at what the Philippines is doing with ASEAN, it is a non-tariff trade barrier, but it's also a desire to protect domestic industry. The argument goes: 'These are our ancient tribal customs. They are outside the boundary of the law that you are considering for the rest of the folks.' That's the conversation that ends up happening, and that's not just overseas. It happens here too. We protect our domestic ginseng market. We did that aggressively against Korean ginseng and we still do.

nbj: How about a single, dominant trend as you think about the global nutrition industry.
Monheit: I'd go with the movement toward a safety-based or risk-based approach to regulating ingredients as a big positive. Most of our products are safe, so the daily allowance model is restrictive. Most of the countries around the world are starting to switch to a risk-based approach, which is promising.

nbj: What should we keep our eye on down the road?
Monheit: Marine-sourced collagen and marine-based peptides out of China and elsewhere in Asia. From an ingredient standpoint, that's what's next. There's great separation technology in and around government and major academic institutions. Watch for it.
Subscribe and receive the latest updates on trends, data, events and more.
Join 57,000+ members of the natural products community.
You May Also Like
---
Sep 20 - Sep 23, 2023
Natural Products Expo East is the East Coast's leading natural, organic and healthy products event.
Learn More