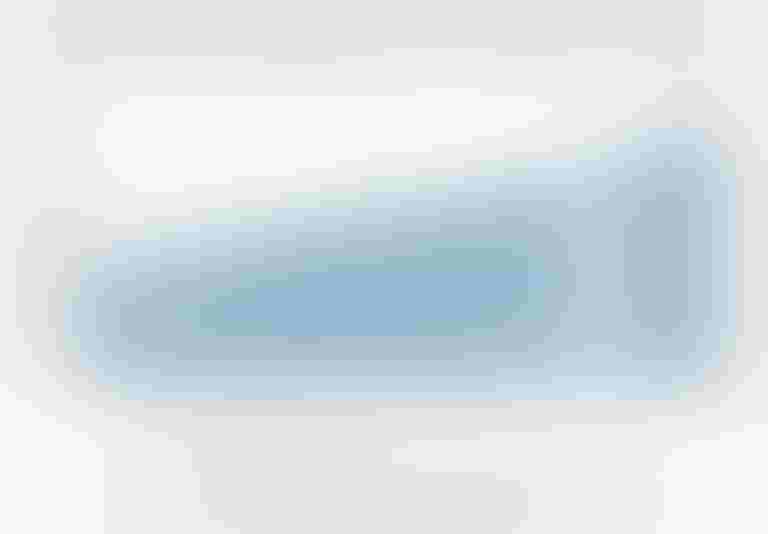 To better characterize the current market perspective at some of the leading suppliers in the global nutrition industry, NBJ queried three top executives— Jim Hamilton (President, USA, DSM Nutritional Products), Raimund Hoenes (CEO, Glanbia Nutritionals) and Samy Jandali (Vice President, BASF Nutrition & Health). Here are their thoughts in brief.
nbj: Where do you see opportunity for growth around the globe?
Jim Hamilton: Something we often forget in the North American dietary supplement market is our optimal health proposition, which is very different from the work of an organization like
Vitamin Angels preventing blindness and death in developing countries. We forget how essential these nutrients are. As countries and individuals in many developing nations acquire wealth, they increasingly look toward optimal nutrition. From a supplement and functional food perspective, that positively predisposes those populations to our industry. In more established markets, I see two tracks to growth—you fight for share, or you innovate. We're big believers at DSM in innovation, because that's where the greatest value ultimately exists. We believe we invest more in
science than the rest of the industry combined toward this end.
Samy Jandali: In North America, we see the greatest opportunities for growth in these areas: on-the-go convenience, the aging population, weight management, naturally-sourced preference, child wellness, and an increasingly Latin and Asian demographic. BASF's dedicated brand for the human nutrition market is Newtrition.
As a partner along the human nutrition value chain, we want to help our customers create successful new products that people around the world really need, like and love because they fit both the regional culture and personal lifestyle. The strong growth of the emerging middle class in Asia and Latin America is contributing to tremendous growth in packaged foods and beverages in these markets.
Raimund Hoenes: We see continued opportunity in the US due to the entrepreneurial nature of the market, coupled with more regulatory flexibility. Other opportunities lie with the emerging middle classes in many of the developing countries—BRIC and beyond—and with infant & toddler nutrition, particularly in Asia.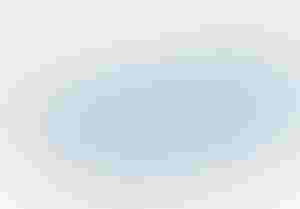 nbj: Which ingredients are growers over the next 5 years?
Hamilton: Where science leads, opportunity follows. We obviously love the omega-3 space. As an industry, we sometimes get distracted by the study du jour, but the totality of science around omega-3s is highly compelling.
Jandali: Perhaps the better question relates not only to ingredients but also to delivery forms.  Regardless of the promised health benefits, ingredients must be in products that are both convenient and appealing to consumers. BASF offers ingredients in a variety of forms—from powders to oils—so our customers can create products that resonate with their target markets.
Based on the recent announcements from leading heart associations redefining guidelines on calculating risk and treatment of heart disease, we see opportunity for phytosterols. Marine fatty acids will also top the charts. We also see opportunity in Tonalin CLA, beta-
carotene, lutein, vitamin A, vitamin B2 and DHA for eye health, vitamins D and K for bone health, and vitamins D, E and B for immune health.
Hoenes: I would say ingredients that provide an immediate benefit—alertness, energy, satiety, muscle dilatation, recovery. I would also point to ingredients that address key health needs—weight management, cardiovascular, eye health, bone health—with solid science behind them.

nbj: What are the primary challenges to meeting this growth?
Jandali: Our demographic challenges set the stage for the future. Sustainability is top of mind when you consider the tremendous challenge we all face in finding smarter ways to feed 9 billion people by 2050. Innovation must go hand in hand with sustainability to reach our goals.
Hoenes: Constantly adjusting and expanding the organization to fulfill the needs of our customers is one. Staying on top of the many scientific developments and properly assessing if upcoming ingredients are fads or trends is another. Teaming up with promising ingredient manufacturers to provide our customers with ever new and interesting choices is still another.

nbj: How do you address the call for transparency around GMOs and its impact on the industry?
Hamilton: I have a personal belief that you can debate this from a regulatory or legislative standpoint, but the reality is consumers— in this issue as in all issues—ultimately trump all. There's a consumer dynamic here that will force the industry to respond. If you accept that we're a consumer-driven industry, then you acknowledge labeling will come and you begin to search for a sane, manageable way to get there. It's not state-by-state, or at levels that no one can reasonably achieve. If we can set reasonable standards, then we'll be fine as an industry, but let's not ignore the consumer demand and interest in this issue.
Hoenes: Since quite some time ago, we have set up our systems to have full transparency on every ingredient we use. We have been providing this information to our customers for years. We are impartial on the topic and address it by providing a choice whenever possible. Our international footprint made us aware of the issue long before it started to become more prevalent in the US.

nbj: Do you view the 'whole-food' trend in supplements as a threat, an opportunity, or both?
Hamilton: Any time there's a greater connection between supplementation and the diet, that's a good thing. I think what fuels the growth in that segment is consumer understanding of deficiencies in the diet. Consumers understand they don't eat as well as they should all the time. It's a great segment and one that will continue to grow, but what fuels it is this consumer connection with diet.
Jandali: Consumers understand the value of food, so education is critical to building awareness for how our ingredients can supplement a diet or fill a gap. It's not an either-or proposition.
Hoenes: If 'whole-food' means additive-free, than it's a certain threat. In Europe, this trend has been going on for quite some time and still is a niche that has not majorly affected consumption of
fortified foods or supplements. Food-based supplements, in the sense of more food-based delivery vehicles, we see more as an opportunity than a threat, as they provide the consumer with additional choice to get the desired nutritional benefits. Gummies instead of tablets is an example in that direction.

nbj: Why have you pursued consolidation as a strategy?
Hamilton: It's not so much about consolidation as this being an industry we believe in. This is a core and essential business to DSM. Sometimes I think we forget about the context of time. This company was the first to market a vitamin C tablet in the 1930s. DSM is more than one hundred years old, and there's been a tremendous amount of discussion around consolidation during that time. It's normal, it happens. I'll tell you one constant, and that's us.
Ultimately, what we're going to see through consolidation is a stronger voice. We'll be stronger in our partnerships with governments and regulators around the world. When you look at the challenges facing this industry in North America, part of that is consumer trust surrounding quality and claims. If we can have a stronger voice with more commitment as an industry to promote better quality, saner communication, and better partnering with governments, that's better for the industry in the long term.  
Hoenes: On the B2B side, we have pursued consolidation in the sense of operational improvement rather than market consolidation. Through that effort, we have evolved from a group of rather independent businesses serving similar customers to a unified global entity that can provide the same quality and consistency from all of our four facilities.
    On the specialty performance nutrition side we have played a consolidating role and have assembled the strongest suite of brands in the industry. The performance nutrition industry remains fragmented though, and we see further potential for some consolidation. Our relative size becomes more important as regulatory requirements increase, making a certain scale an entry barrier into the market.

nbj: Where are the pain points right now in supply?
Hoenes: Overall, it has been more balanced this year than in prior years. Volatility for the majority of the ingredients we use has gone down. On the protein side, there remains an overall tightness on the higher quality materials.
Hamilton: In my experience, the pain points change. They always ebb and flow. Our industry seems to be challenged by some myopia here. You tend to look at your neighborhood first. The reality is the globe, of course, and the industry served by these compounds is much larger than your neighborhood. Vitamin E and vitamin A are two examples of this. The vast majority of the global consumption is for animal agriculture, so when those markets are strong, that will influence availability and pricing in our markets. The challenge for us as an industry is to think more broadly about these dynamics.
Subscribe and receive the latest updates on trends, data, events and more.
Join 57,000+ members of the natural products community.
You May Also Like
---
Sep 20 - Sep 23, 2023
Natural Products Expo East is the East Coast's leading natural, organic and healthy products event.
Learn More