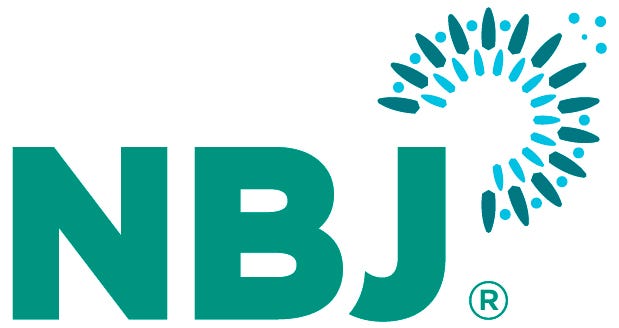 The Next Generation At SuperNutrition
The Next Generation At SuperNutrition
It's the rare dietary supplement company that can put the words "family owned and operated" on the label. Fewer still can make that claim well into a fourth decade, but SuperNutrition USA, the company that pioneered high-potency multivitamins, has held that status since 1977.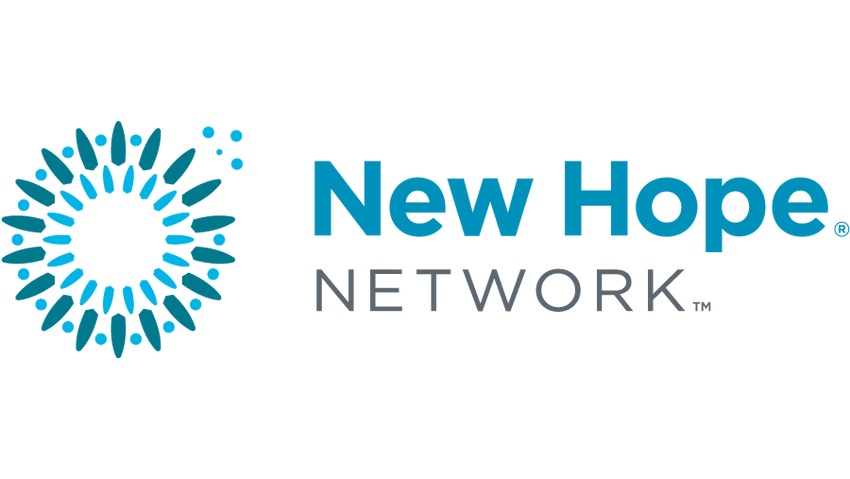 It's the rare dietary supplement company that can put the words "family owned and operated" on the label. Fewer still can make that claim well into a fourth decade, but SuperNutrition USA, the company that pioneered high-potency multivitamins, has held that status since 1977. Patrick Mooney, a chemist and mathematician and veritable Renaissance man, along with his son Michael Mooney, grew SuperNutrition from a tiny enterprise, providing formulas for family and friends, to a well-respected company with its SimplyOne and SuperNutrition brands sold nationally in both the health food and drug store channels.
Now the company, and the family in "family owned and operated," faces a new era of challenges. In March 2013, as SuperNutrition was experiencing its best year ever, Mooney passed away unexpectedly, leaving son Michael, and daughter Kathy Mooney, to define and care for what is now truly a legacy brand in an era when many similar family-owned companies have chosen to sell or bring in outside partners.
Though there was no question the family would carry on the company's mission of better health through high-potency vitamins, the decision to stick with family leadership wasn't easy or obvious. Could new blood and outside experience benefit SuperNutrition? Would its culture and mission survive that? How do you replace a Renaissance man? Ultimately it came down to who was most committed to the mission the family has shared for 37 years.
Building a legacy
Like many pioneering brands in the supplement space, SuperNutrition was built on one part family experience, and two parts leadership and vision. Patrick Mooney was an original thinker, attending 22 different universities and studying everything from art to metaphysics. But it was Michael who provided the spark to start a company. A self-described frail, sugar-eating 14-year-old kid with health issues, Michael's interest in health foods turned Mooney's attention to nutrition.
Michael began taking brewer's yeast, alfalfa, wheat germ, lecithin and whatever natural & organic foods he could find in Omaha, Neb., circa 1967. As Michael's health improved, Mooney became fascinated with nutrition and biochemistry. As fledgling nutritional biochemists, Mooney and son read every available publication, and attended lectures, rubbing elbows with some of the industry's early luminaries, learning about niacin from Abram Hoffer, MD and vitamin C from Linus Pauling.
By the time Michael turned 21, Mooney had built a following for his nutritional formulas. Michael suggested starting a company to create products not yet commercially available. "We thought we could research this new information and get it to the public more quickly. We could improve the health of humanity," he says.
It was a lofty goal, and SuperNutrition went through various iterations, from nonprofit vitamin research co-op to direct sales, before evolving into the company it is today. "My Dad was always way ahead in his ideas about diet, exercise and allergy testing," Kathy notes. "He incorporated everything into wellness. So the original concept was to start a nonprofit to raise money to create fabulous multivitamins. They did that, and they even had a control group of 300 people taking the supplements and measuring their strength, endurance and energy. It was grass-roots stuff."
Quality took priority over profit. SuperNutrition became the first company to make products gluten-free, with whole foods as a tablet base, and not use fillers. Company finances remained tight, according to Kathy. "We were a tiny company trying to do great things," she says. Small margins meant big challenges. "Our products, then and now, are very robust. In the beginning, they were ahead of their time, jammed with ingredients and antioxidants. So the margins were not good. But Dad believed that providing broad-spectrum high potencies was more important."
This single-minded vision snared the company some significant firsts. SuperNutrition was the first to put multivitamins in high potency packs; the first to put 1,000 IU of vitamin D in a multivitamin; the first to develop the gluten-free, hypoallergenic multi for health food stores; and their SimplyOne Women and Women's Blend became the first multi to have an FDA registered structure-function claim for PMS.
"SuperNutrition was the first company to say 'potency is important—potency works,'" says David Stouder, owner of Apple Health Foods and long-time customer. "SuperNutrition started at a time when people founding companies in this industry were visionaries. They were ahead of the curve in terms of how they thought about health, and they were always pushing for clean stuff and higher nutrition."
Industry activism also became part of the mission. The Mooneys played an integral role in building consumers awareness about access to supplements. Much was at stake in the early '90s, with talk of the FDA requiring prescriptions for supplements. The family fought to pass DSHEA and all three Mooney's received Health Activist Awards from Citizens for Health. Few know the family's role in conceiving and producing a public service announcement (PSA) featuring Mel Gibson that's been called pivotal. Gibson's doctor recommended SuperNutrition's Opti-Energy Pack, and when Gibson heard about the PSA, he volunteered. The PSA made network news and helped generate more than a million letters to Congress.
Mooney had input on the script, which addressed political implications of DSHEA, and enlisted support from others in the entertainment industry. He was also instrumental in keeping the effort free of commercial interests. "Dad protected it from being controlled by powerful people in the industry who wanted to use it for their own interests," Michael explains.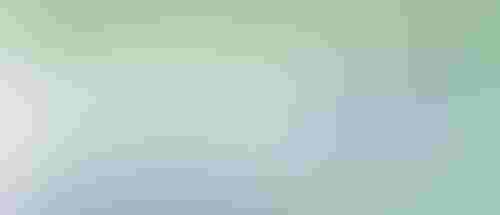 Tough transition
You can't really blame Mooney's children for feeling a little daunted taking the reins. When her father died, Kathy had more than 10 years of experience running the company, but she had stepped back to a financial role. Drawing on that leadership experience, Kathy pulled the family and board of directors together to get their feelings on next steps. "I honestly felt it would be advantageous for the company to have new leadership, and, perhaps, not from within the company but from outside," Kathy notes.
The company found a solution that kept the family leadership and brought in outside perspective. They hired a new director of sales, Corinna Belizzi, and, after a fruitless search for a CEO right for the job, Kathy saw the writing on the wall. "It wasn't immediately obvious," she recalls. "But after a few months, it was clear I knew what I was doing and the board asked me to commit for at least a while." From Michael's perspective, outside leadership would have been problematic. "We have the lowest profit margins in the world. If a big company bought us, we would have to dilute our formulas to make a normal corporate profit, and for us making sure our formulations have the potency needed is paramount. So selling would have been a problem."
A new era
In the last year, Kathy, Michael and the team regrouped and redefined the brand to keep the company's mission clear. "It's not really that we changed a lot, but it was more about knowing who we are and saying it out loud and making sure everyone understands where we want to go," Kathy says.
Part of the exercise involved defining new strategic goals to strengthen brand messaging and positioning. "We revamped a lot of literature and updated some materials so that the SuperNutrition brand would have a stronger voice and help reintroduce it to consumers," Kathy says. The new goals included programs and tools to help brokers sell the line and support retailers. The company now produces "Potency Matters" whitepapers with referenced information on product formulas, potencies and supporting science and initiated a consumer sampling program welcomed by retailers. "Our retailer relationships are as important as ever," Kathy explains. "What has changed is that we now hear what they are asking for in the marketplace, and we are trying to provide those things on a more proactive basis."
Michael's role as the Director of Science and Education placed him squarely in product development and a role as company spokesperson, de facto defender of the potency argument. In addition to a new daily formula, which the company had traditionally resisted due to potency issues, SuperNutrition is also filing a patent for a formula that Michael calls revolutionary. "My passion is to be able to help people understand about healthy aging, reversing premature aging, having a healthy pregnancy and maintaining brain health. My job is to be on the cutting-edge of that and create products that embody that."
Apple Health's Stouder calls Michael's energy palpable. "Michael has a great science background and is a passionate fellow. If you call up SuperNutrition and ask them why they put this or that in a tablet, Michael will have the reasons why. He wouldn't just say because the ingredient is popular."
Michael's opinions, such as his views about whole-food based supplements, can generate ire in the industry. While whole-food promoters claim better absorption, he believes higher potencies are still necessary. "SuperNutrition will always stand up for what they believe in," notes Stouder. "And typically, as the truth comes out, they have been the ones who were correct. They are not just following fads."
Subscribe and receive the latest updates on trends, data, events and more.
Join 57,000+ members of the natural products community.
You May Also Like
---
Sep 20 - Sep 23, 2023
Natural Products Expo East is the East Coast's leading natural, organic and healthy products event.
Learn More