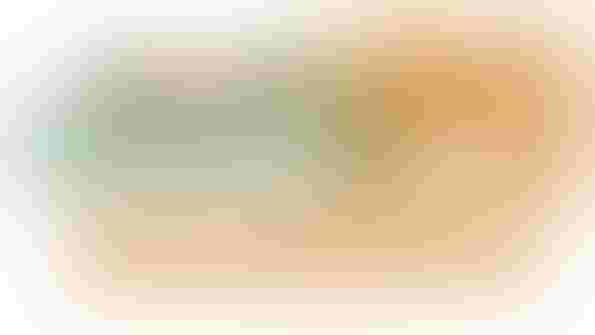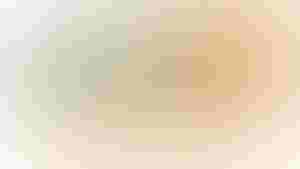 Ask any group of natural foods veterans to identify the single most important event in industry history, and you'll get a variety of responses. 
Some would point to the Alar scare of 1989, some to the passage of the Organic Foods Production Act in 1990 – but many would name the Initial Public Offering (IPO) of Whole Foods Market in January 1992, which raised $22.5 million, opened up the capital markets to a cash-starved industry and set Whole Foods on a path that would eventually elevate it beyond mere mortal companies into the realm of the truly iconic.
In the years since then, IPO activity has come in streaks, reflecting the waxing and waning Wall Street interest in the natural products industry. The mid-90s saw the most furious spate of bell-ringing, with IPOs from Worthington Foods (April 1992), Wholesome & Hearty Foods (June 1992), Celestial Seasonings (July 1993), Green Mountain Coffee (September 1993), Hain Food Group (November 1993), Odwalla (June 1993), Kushi Macrobiotics (August 1995), Wild Oats (October 1996) and UNFI (November 1996), among others. The 2000s were much slower. 
But within the past couple of years we have seen another small flurry, with the public offerings of The Fresh Market (November 2010), Annie's (March 2012), Vitamin Cottage Natural Grocers (July 2012), WhiteWave (October 2012), Fairway Market (April 2013) … and now Sprouts Farmers Market, which launched today with a $248 million offering on NASDAQ under the symbol SFM. Will this latest IPO prove to be an important event, too? Or will it mostly serve to pad the bank accounts of the major shareholders, the way most IPOs do?
Sprouts today is a regional player, unknown in most of the country and not even all that well known in the eight Western states in which it operates. Among those who do know the company, it has done a good job of propagating a value image by specializing in cheap, mostly conventional produce and by spending heavily on price-and-item advertising through millions of weekly sales circulars. Certainly the natural foods manufacturing community knows Sprouts, as the retailer has opened stores at a furious pace, thus providing a large new outlet for its products.
Some industry insiders believe Sprouts benefited from coming of age in the recession, and quietly wondered what might happen if the economy returned to its old ways. Would a surge in disposable income lead consumers to seek out higher-quality food choices?
But the economy has shown no such signs; as Whole Foods Co-CEO Walter Robb described it, we have had a "permanent reset." And so the reality is that Sprouts has hit on a formula that works for these times: a hard-to-define hybrid store that appeals to a thrifty demographic, especially the huge group of aging Baby Boomers.
Now, armed with an IPO war chest, what can we reasonably expect to see from Sprouts?
1. Expansion into other markets
The company's leadership likely wants Sprouts to be seen as a national brand, and the only way to do that is to move into new territories. But where? The Southeast might be the next stop because that region is under-represented by natural foods retailers, and the major conventional players appear vulnerable (Kroger's recent purchase of Harris Teeter notwithstanding).  Sprouts has no infrastructure there, nor does its major distributor, Nature's Best; but the money raised from the IPO should be able to address that. Whether the company can then expand into the Mid-Atlantic or Northeast—further away from the growing regions, and into markets that are perhaps not as frugal as those in which Sprouts currently operates—remains to be seen.
2. More emphasis on nonperishables
Sprouts has always been about produce, first and foremost. But it has always needed the co-op revenue generated from nonperishable packaged goods manufacturers to subsidize the advertising of that produce. Within the last year, the company appears to have fallen into the trap that many growing retailers do—becoming enamored with the margins of private label items, and in so doing pushing out branded goods and losing out on co-op revenue. The IPO should help remedy that problem. Sprouts has been slowly remodeling its older stores, adding height to its grocery shelving so that it can take on hundreds of additional branded items and leave the private label goods in place. Flush with cash, it is a good bet that the company will speed up this process so that it can keep its business model intact. That's good news for packaged goods manufacturers.
3. Professionalization of the brand
Sprouts has always had a sort of down-home charm to it. But Wall Street is more about down payments than down home. Those who have been through IPOs say it changes companies, whether they like it or not. With big institutional investors to please, quarterly conference calls with analysts who are focused on every penny of earnings, and plenty of new rules and regulations to follow, there is necessarily less time to focus on employees and customers. Sprouts executives will have to figure out a way to make it all work, much as Celestial Seasonings and Odwalla and the others did back in the first wave of natural foods IPOs. They will probably bring in more outsiders, more experts and specialists, and although the stores may lose some of that charm, Sprouts should end up as a better, more professionally run company.
However, the real question is whether the Sprouts IPO, on the heels of the early successes of the IPOs of Vitamin Cottage (up more than 100 percent) and Fairway (up more than 75 percent), will trigger an aggressive new wave of public offerings  within the industry, just as the Whole Foods IPO did so many years ago. On the retail side, there are few remaining companies that are large enough to go public—Earth Fare might be the next logical candidate, though who knows what will happen if Ron Burkle and Yucaipa succeed in resurrecting the Wild Oats brand upon the ashes of Fresh & Easy? Among manufacturers, the uneven performance of the WhiteWave and Annie's stocks since their debuts has probably left other aspirants a bit skittish. But over the next year or two, if SFM can mirror the performance of its cousin TFM, The Fresh Market (literally its cousin—Sprouts founder Shon Boney and Fresh Market founder Ray Berry are cousins), then you might want to brace yourself, and restock your E*Trade account.
Joe Dobrow is a former executive with both Sprouts and Whole Foods, and is a current shareholder of both companies. His history of the natural foods industry, Natural Prophets (info at www.NaturalProphets.com), will be published by Rodale Books early next year.
Subscribe and receive the latest updates on trends, data, events and more.
Join 57,000+ members of the natural products community.
You May Also Like
---
Sep 20 - Sep 23, 2023
Natural Products Expo East is the East Coast's leading natural, organic and healthy products event.
Learn More