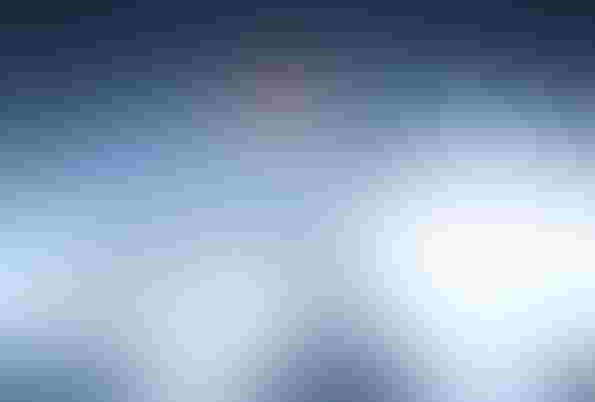 It finally happened. On September 8th, after months of speculation over whether or not Annie's would be "taken out" by one of the large, diversified food companies, General Mills announced the acquisition of Annie's for a whopping $820 million. Annie's is a very expensive acquisition for General Mills at more than 3.8x revenues, but it highlights the robustness of the current M&A market and clearly shows that if you want to acquire the top companies and brands within the natural & organic industry, the price tags can reach very lofty levels.
Annie's has been the darling of organic for some time, and after a short stint as a public company—Annie's completed an initial public offering in 2012—it will soon become the key organic brand in General Mills' healthy foods platform, Small Planet Foods. This transaction is a highly visible one, one that at first glance might appear transformational in nature given its size, scale and significance within the industry, however, given the gargantuan size of the parent, Annie's $204 million in annual revenues represents only 1% of General Mills' more than $17 billion in total revenues.
In this case, and in many others like it, the size differential of this transaction masks an important trend that is becoming more prevalent across the U.S and is gaining momentum—the complete transformation of corporate America toward "healthier" businesses and healthier alternatives.
Fully transformational
Transformation can be immediate, substantial and even alarming—as it was one morning for Gregor Samsa, Kafka's protagonist in "The Metamorphosis"—or it can be more gradual, iterative and happen over time, so that it deflects significant attention or alarm. This latter type of more gradual transformation has been happening across corporate America in the health, wellness and nutrition spaces for a number of years, so what's changed of late? The pace now is rapidly accelerating and the participants are no longer only the large consumer packaged goods and food companies, but also companies of all sizes and industries, many of which are making sizeable, bold moves to affect significant business transformation or reposition their companies. Yes, the healthy transformation of corporate America is now fully under way.
Where did this transformation trend first start? Significant credit should go to the grass roots "green" movement that began decades ago with a mere few organizations advocating for better standards in health, wellness and nutrition. But the trend didn't really surface in a big way or become clearly visible in corporate America until the 2000s, when the large, global consumer packaged goods companies began to scoop up the pioneers of the industry—including some of the industry's most notable companies, like the four horsemen of  Ben & Jerry's (acquired by Unilever for $326 million in 2000), Tom's of Maine (acquired
by Colgate Palmolive for $100 million in 2006), Seventh Generation (remains independent) and Burt's Bees (acquired by Clorox for $925 million in 2007).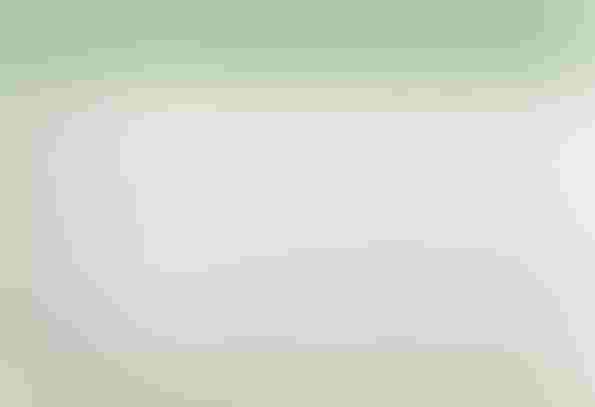 Indeed, a number of other transactions of significance were also completed over the same time period, such as Danone's acquisition of Stonyfield Farm, L'Oreal's $1.3 billion acquisition of The Body Shop, Dean Foods' acquisition of Horizon Organic, and Coca-Cola's $181 million acquisition of Odwalla.  But most all of these transactions were tuck-ins for multi-billion-dollar conglomerates, product/channel/geography extensions, or small acquisitions (relative to the acquirors) of companies and brands that offered healthier alternatives. It wasn't until 2007, when Clorox announced the acquisition of Burt's Bees for $925 million—a transaction that turned everyone's heads—that we first saw a company make a bold and decisive move that was more transformational in nature. Let's note that, given the size differential between the two companies, this transaction was a significant strategy and brand transformation, not a financial one.
In the case of Clorox, the company acquired Burt's Bees and then used Burt's Bees strong market positioning and brand image within the health, wellness and nutrition space to help transform its own business and public image in a significant way. Recall that, at the time of the acquisition, Clorox was best known for its more traditional brands such as Clorox Bleach, Armor-All, Kingsford and STP Auto Care. The acquisition of Burt's Bees enabled the company to migrate itself from a perceived purveyor of chemicals and toxins, to a company with a serious, if not legitimate, focus on natural, organic and sustainable products. It then supplemented this acquisition with the launch of GreenWorks, a successful line of naturally-derived cleaning products, and has since benefitted from an enhanced and much stronger brand image. 
This transaction, one could argue, was the jumping off point for the acceleration of the healthy transformation of corporate America, a movement that has since evolved to include a much broader set of companies across a broader set of industries and has established itself as a more significant and long-term trend.
The most telling sign of the broader adoption of healthy corporate transformations is the rate at which mid-capitalization public companies—a simple guideline here is public companies with market capitalizations of under $3 billion—are now aggressively using M&A to affect significant change, often substantially re-positioning their companies. This tier of companies has been very active in the past 12-18 months, aggressively using corporate cash balances and easy access to debt to gobble up some of the top performing natural, organic and healthy brands. The food and beverage industry has seen the most robust activity and it's in this industry where the "healthy" transformation trend is most visible across a broad array of categories, including ready-to-drink, functional and healthy beverages, protein, healthy snacks, supplements, ingredients and many other categories.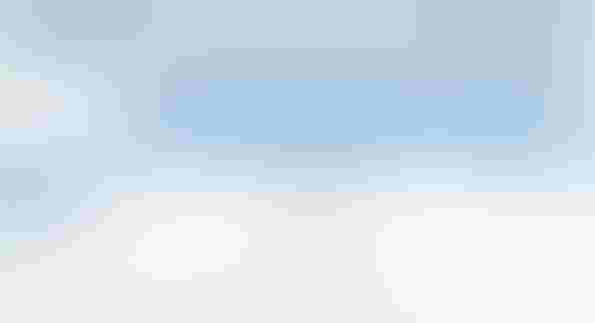 Post transforms
Did you know that Post was founded by C.W. Post in 1895? Given an almost 120-year heritage in cereals and other consumer packaged goods, you could argue that it's taken Post longer than most any company to transition to a healthier product offering. However, it probably makes more sense to look at the company's recent past, given that it only became an independent public company since its spin-off from Ralcorp in February of 2012. Since that time, the company has embarked on a high-velocity acquisition strategy focused on healthy and active lifestyles that has significantly transformed the company into a key new player in what it calls "active nutrition," including such categories as body building, endurance, lifestyle and sports nutrition. Post has spent well over $1 billion on acquisitions  with over $560 million in "healthy" revenues, more than a third of its total for the last twelve-month period ending June 30, 2014.
It should be noted, however, that Post's first two acquisitions after completing its spin-off were not at all transformational. In January 2013, the company acquired Attune Foods, a natural & organic cereals company, for an undisclosed amount, and in June 2013 it acquired the branded and private-label cereal, granola and snacks business of Hearthside Food Solutions for $158 million. These two acquisitions appeared to be more of the same—acquisitions of much smaller companies that added additional products in line with the company's core focus areas.
And then everything changed. In August 2013, Post announced the acquisition of Premier Nutrition for approximately $180 million, marking an initial and significant departure from its more traditional focus on breakfast cereals and other packaged goods primarily sold in the center of the grocery store. This was an eye-opener for many as the long-time cereal maker went deep into nutritional beverages and supplements, acquiring in one fell swoop both a leading brand in protein beverages and foods, Premier Nutrition, and a leading brand in functional beverages, Joint Juice.
But the company didn't stop there. In September 2013, Post announced the $370 million acquisition of Dakota Pasta Growers, a manufacturer of a full line of pastas, including whole grain and organic alternatives. And while this cannot be categorized as moving the company forward toward a healthier offering, within less than three months, in early December 2013, it announced two additional acquisitions: Golden Boy, a maker of private label peanut and other nut butters, as well as snacks and dried fruits, for $300 million; and Dymatize, a leading manufacturer and marketer of premium protein powders, bars and nutritional supplements, for $380 million. Dymatize in particular represented another significant step in the right direction by adding almost $200 million in annual revenues.
The most recent milestone in Post's continued transformation came early this year, when in February 2014 it announced the acquisition of the Power Bar and Musashi brands, as well as related assets, from Nestlé for an estimated $150 million, bringing almost $200 million in new revenues to the company and firmly establishing Post as a significant competitor within the nutrition and supplements industry. This last acquisition gave the company the size and scale needed to become a leading competitor within the industry and enabled it to establish an Active Nutrition Group, with estimated annual revenues of approximately $560 million. Post is likely to make additional acquisitions to continue to further evolve. And while Post management will certainly be mired in integration for the foreseeable future, the company should be studied for its valiant effort at using M&A as a strategic tool to affect significant business transformation. Perhaps others will take Post's lead.
All shapes & sizes
A number of other mid-tier companies, both public and private, have been active in pursuing strategic M&A within the broader nutrition industry that has significantly impacted their organizations. And while these companies have perhaps not experienced as much transformation in as little time as Post, they have certainly affected significant business transformation and repositioned their companies into leaders within their respective industries.  The benefit of these changes—increased size, scale, profitability, growth—can be substantial, and for the publicly traded companies can even translate into higher stock price valuations.
Boulder Brands is a prime example. Since launching in 2006 as a special-purpose acquisition corporation, better known as a SPAC, the company has made a string of acquisitions in a broad range of healthy categories (and a key name change) that has repositioned the company into a leader in the industry. The company's progress to date has been remarkable and its acquisitions include: EVOL Foods, Glutino and Udi's Healthy Foods. In particular, the acquisition of Udi's in 2012 solidified the company's leadership in the gluten-free category and significantly enhanced the company's growth profile. This single acquisition was the catalyst that propelled the company to new heights—it's now a high-growth industry leader benefitting from enhanced visibility and a premium valuation in its stock price. Since the acquisition of Udi's at the end of May 2012, the company's stock price has increased over 125%, as compared to an approximately 62% increase in the NASDAQ.
Omega Protein is another company that has made significant progress in repositioning its company—in this case from primarily an animal and plant nutrition focused company to that of a human nutrition focused company. Until just this past month, it had completed three acquisitions, including CYVEX Nutrition, InCon Processing and Wisconsin Specialty Protein which includes the tera's whey brand. This enabled the company to enhance its processing capabilities and to expand into nutraceuticals and dairy protein. A week before press time, the company announced its acquisition of Bioriginal Food & Science, a leading supplier of plant and marine based specialty oils and essential fatty acids to the food and nutraceutical industries, further expanding the company's position in human nutrition by adding close to $100 million in revenues. The company is now expected to derive close to 40% of total annual revenues from human nutrition. Omega Protein has also seen its stock price climb, having increased approximately 89% since the acquisition of Wisconsin Specialty in February of last year.
Another company that has used M&A to change the profile of its business is KeHE Distributors, which over the past five years has acquired both Tree of Life (approximately $1.2 billion in revenues) and Nature's Best (estimated at close to $500 million in annual revenues) to become the clear #2 leading distributor of natural & organic foods and other products, second only to UNFI.
Other companies have made sizeable healthy acquisitions, but it has yet to be seen if these transactions are part of a more significant move toward a healthier business focus. Such companies include the likes of Hormel Foods, which recently made a bold acquisition in the high-growth sports nutrition category by acquiring CytoSport, makers of Muscle Milk, for $450 million. This transaction is significant in that it departed from the company's core food focus, but it's hardly transformational given that it added only $370 million in revenues to the over $9 billion company total.
Another company that has made a significant move into healthier alternatives—in this case healthy snacks—is B&G Foods, which acquired the Pirate's Booty brand in June 2013 for $195 million, and then followed that up in October 2013 with the $57 million acquisition of Rickland Orchards, a maker of better-for-you granola bars and bites sold primarily in the club channel. Together these acquisitions added close to $140 million in annual sales, which is significant for a company that reported $725 million in total 2013 sales.
Additional activity includes companies such as Treehouse Foods, which acquired in June of this year Flagstone Foods, a top provider of trail mixes and dried fruits, for $860 million, and Helen of Troy, which also in June announced the acquisition of the market leader in premium doctor-branded vitamins, minerals and supplements, Healthy Directions, for approximately $195 million, a very different acquisition for the housewares and personal care company that could signal more on the horizon.
Snyder's-Lance has also been active, and in May 2014, following up on the September 2013 acquisition of the Pretzel Crisps brand for $340 million, announced in one fell swoop both the divestiture of its private-label business and the acquisition of Baptista's Bakery. These transactions netted the company over $100 million in cash to use for additional acquisitions. What is interesting here is that in its investor presentation announcing these transactions and 2014 first quarter results, Snyder's-Lance highlighted its own definition of better-for-you as products perceived healthier by consumers that have distinctive nutritional claims, and noted that these types of products would remain a focus for the company. Post-transaction, better-for-you would represent approximately 25% of total company revenues.
Outside of this trend of business transformation, traditional M&A continues at a very robust pace. In the past two months, J.M. Smucker announced the acquisition of Sahale Snacks, a manufacturer and marketer of premium branded nut and fruit snacks, for an undisclosed amount from Palladium Equity Partners, and Peet's Coffee & Tea announced the acquisition, in partnership with Next World Group, of Mighty Leaf Tea. Private-equity firms have also been active across a number of categories, with the Invus Group completing a growth equity recapitalization of the organic skin care and make-up company Juice Beauty, BRS completing an investment in the rock-climbing shoe company Evolv, and Alliance Consumer investing in People Dedicated to Quality, or PDQ, a fast casual restaurant chain that focuses on fresh, hand-battered chicken tenders and other items.

Rodney J. Clark is Founder and Managing Partner of Aspect Consumer Partners, an M&A, strategic and corporate finance advisory and consulting firm focused on the healthy and sustainable segments of Food & Beverage, Ingredients and Consumer Products. Email him at [email protected].
Subscribe and receive the latest updates on trends, data, events and more.
Join 57,000+ members of the natural products community.
You May Also Like
---
Sep 20 - Sep 23, 2023
Natural Products Expo East is the East Coast's leading natural, organic and healthy products event.
Learn More